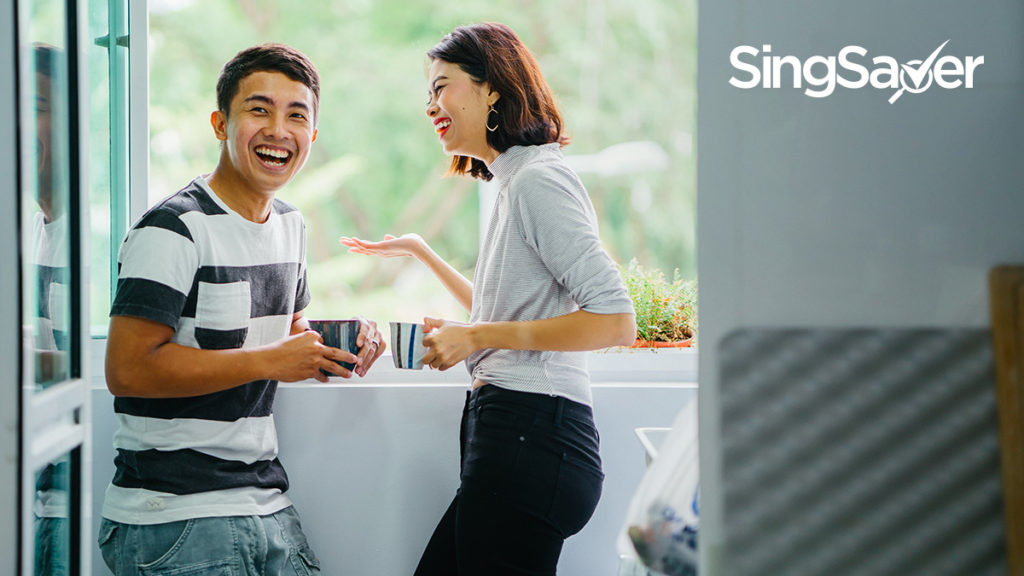 HSBC, SCB and CIMB offer some of the lowest interest rates on personal loans in Singapore. Find out more about these loans on SingSaver.
Whether it's due to an emergency or cash flow management, most of us will need a personal loan at some point. Personal loans do get a bad reputation sometimes, but if you understand how to manage your cash flow and know how to take advantage of promotional interest rates, you can use them to your advantage.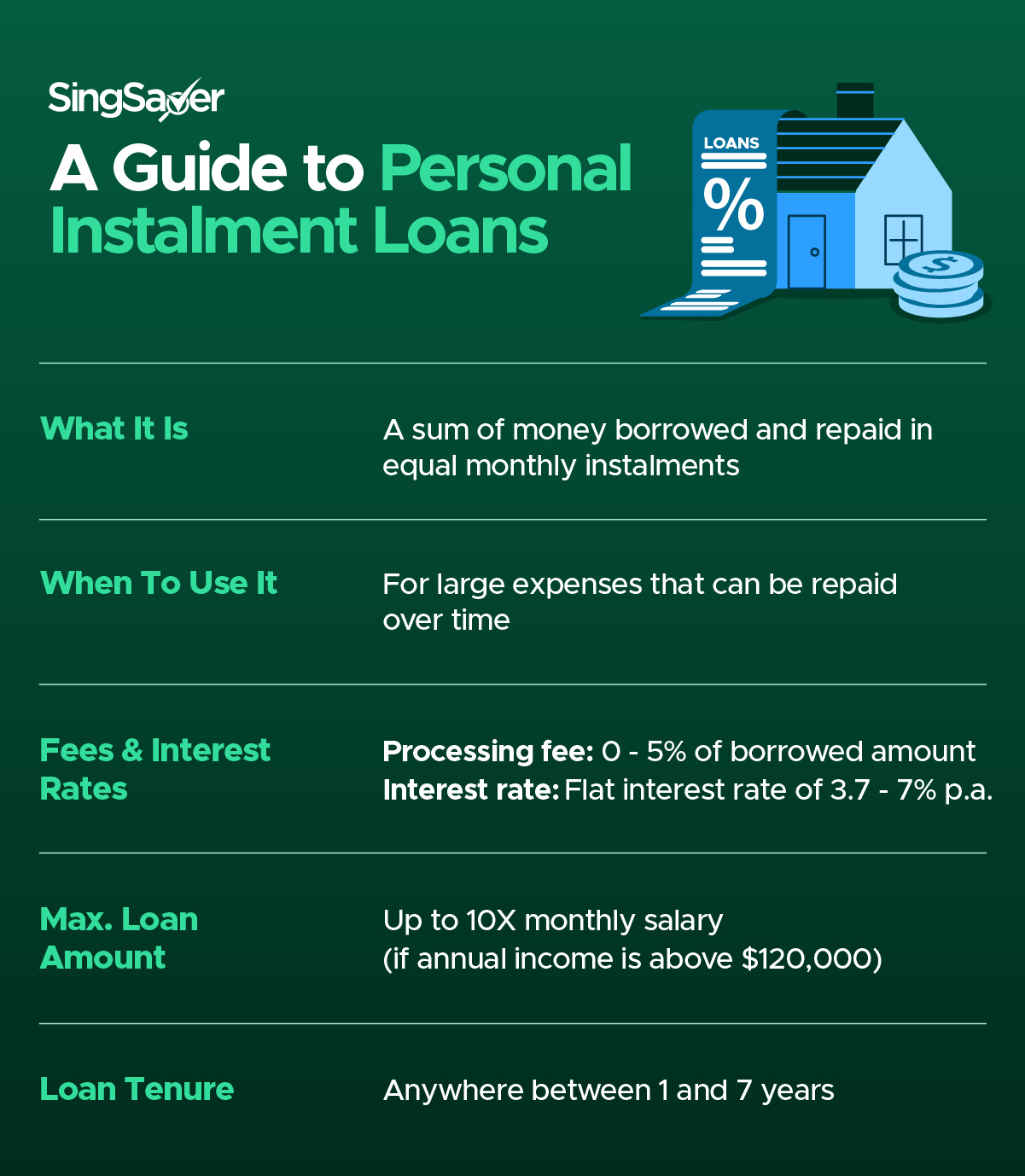 Things to consider when shopping for a personal loan
The most important factor when deciding on a personal loan is the interest rate for the personal loan. The lower the interest rate, the better. This is especially true if you need to borrow a large amount.

While interest rates offered via SingSaver are often lower than the ones being offered by banks, ultimately the final loan interest rate will also take into account your credit score, salary and repayment history. As a matter of fact, if you have a good credit history and score, you are more likely to get a preferential rate than someone who has a track record of missing credit card or loan payments.

Also pay attention to any admin or processing fees involved (sometimes, they are waivable), annual fees, how quickly you can get your cash, as well as the monthly instalments to be repaid. Here's a quick guide on the dos and don'ts when applying for a personal loan. We've compared the personal loans available in the market right now with the lowest interest rates and shared them below.

*Note: Personal loan and bank interest rates are subject to change.
Flat Annual Interest Rate: The interest rate advertised.
Effective Interest Rate (EIR): The actual interest rate you incur per annum, with factors such as processing fees taken into consideration. Read more about EIR.
Processing Fee: Fee charged by the bank to process your loan.
Monthly Payment: How much you have to pay the bank each month.
---
1. HSBC Personal Loan
If you're looking at a loan tenor of 1 to 7 years, the HSBC Personal Loan offers the best annual interest rate from 3.4% p.a. (EIR 6.5% p.a.) for those earning above $30,000 per annum.

The HSBC Personal Loan also offers the longest loan tenor on the market — you can spread out your payments over up to 7 years. There is no processing fee incurred for those who are eligible for the processing fee waiver.
Loan amounts range from a minimum of $1,000 to a maximum of up to 95% (HSBC Premier customers) or 90% of your existing credit limit with HSBC Personal Line of Credit.
Foreigners residing in Singapore will need a minimum annual income of just $40,000.
Read a more in-depth review of HSBC Personal Loan.
Welcome Gift: Enjoy up to 1% cashback (S$2,000 cap) when you apply for a min. loan amount of S$1,000 and tenure of 2 years. Valid till 25 April 2021. T&Cs apply.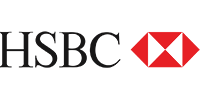 2. Standard Chartered CashOne Personal Loan
With an interest rate of 3.48% p.a. (EIR from 6.95% p.a.), the Standard Chartered CashOne Personal Loan is one of the best options in the market. There are no processing fees for this loan but Standard Chartered charges an annual fee of $199 for the first year and $0 for the second year up till the expiry of instalment tenor. Terms and conditions apply.
What's more, you can now get instant approval and loan disbursement – no more waiting 3-5 working days to receive your cash!
Foreigners residing in Singapore will need a minimum annual income of $60,000.
Read our in-depth review of Standard Chartered CashOne Personal Loan.
Welcome Gift: Enjoy cashback of up to $1,200 when you apply at an interest rate of 3.48% p.a. & above (EIR from 6.95% p.a.), loan tenures of 3, 4, or 5 years, with a minimum loan amount of $10,000. Valid till 30 June 2021. T&Cs apply.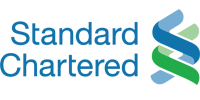 3. CIMB CashLite Personal Loan
CIMB CashLite personal loan offers one of the lowest rates in Singapore currently at 3.5% p.a. (EIR 6.6% p.a. for a 3-year tenor). To enjoy this low rate, you'll have to be a new-to-bank customer of CIMB. You will also be issued a CIMB Platinum MasterCard to facilitate this loan. To apply, enter promo code CASHLITE in the online application form.
If you are an existing CIMB customer, 4.5% p.a is the interest rate you'll enjoy. Customers can access up to 90% of their credit card limit with the CIMB CashLite personal loan.
Offer: Enjoy low interest rates starting from 3.5% p.a. for new CIMB customers. Valid till 30 June 2021. T&Cs apply.


4. UOB Personal Loan
With a minimum loan amount of $1,000, and a maximum loan quantum up to 95% of the available credit limit of your UOB credit card, the UOB Personal Loan is a convenient, affordable and flexible personal installment loan. It is also competitively priced with EIR starting from 7.21% p.a. and a flat interest rate of 3.68% p.a.regardless of your loan tenure.
Enjoy instant approval if you make your application via UOB's website using MyInfo. You'll need to be an existing UOB credit card or CashPlus customer, though. Loan tenors between 1 and 5 years are available.
Offer: Receive up to $600 in cash rebates when you apply for a minimum loan amount of $30,000 and minimum tenure of 36 months. Valid till 30 April 2021. T&Cs apply.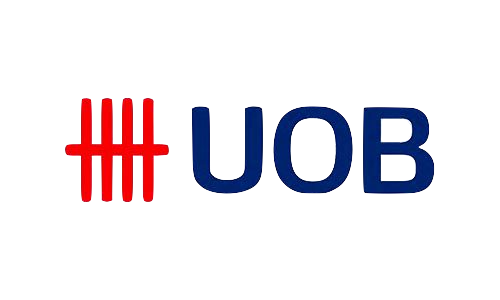 5. DBS/POSB Personal Loan
DBS/POSB offers a relatively low personal loan interest from 3.88% p.a with a processing fee of 1% of the approved loan amount. For those looking for a small loan amount, you can opt for the DBS Personal Loan or POSB Personal Loan as the minimum loan amount is $500. Existing DBS/POSB users can apply via SingSaver and get instant approval and loan disbursal.
A personal loan with DBS/POSB is also a good option for lower income earners. While most banks require a minimum annual income of S$30,000 to apply, those earning $20,000 to $30,000 annually may be eligible for the DBS/POSB loan at a higher annual interest rate and processing fee.
On the other end of the income spectrum, you can borrow up to 10 times your monthly income if your annual income is $120,000 and above.
Offer: Receive 1% cashback on your approved loan amount of $10,000 and above. Valid till 31 August 2021. T&Cs apply.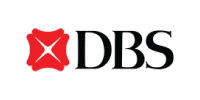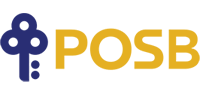 6. Citi Quick Cash Loan
The Citi Quick Cash Loan offers an interest rate of 3.99% p.a. (EIR 7.5% p.a.) with a minimum loan amount of $20,000. This rate is exclusive for new to Citibank loan customers who apply via SingSaver.
No processing fee will be charged for the Citi Quick Cash Loan for tenors ranging from two to five years. You can also borrow up to 90% of your unutilised credit limit from your Citi Credit Card or Citibank Ready Credit Account.
You are required to have a Citibank Ready Credit or Citi Credit Card account to be offered a Citi Quick Cash loan. More terms and conditions found here.
Offer: Enjoy 0% p.a. interest with 3.5% processing fee (EIR 7.85% p.a.) for new Citi Credit Card or Citibank Ready Credit account holders on a 12-month loan tenure. Limited time only. T&Cs apply.

7. OCBC Personal Loan
Enjoy interest rates from 4.7% p.a. (EIR 9.06% p.a.) when you apply for an OCBC Personal Loan. You will need to open an OCBC Credit Card or OCBC EasiCredit account to service your loan over 12 to 60 months.
The downside for this loan is there's a one-time processing fee of 1% of the loan amount. So if you're looking at a $20,000 loan amount, that will be a processing fee of $200. A minimum loan amount of $1,000 is required to apply for the OCBC Personal loan.
Foreigners residing in Singapore will need a minimum annual income of $45,000.
Offer: Receive up to $480 cashback when you apply for OCBC Cash-on-Instalments online. Valid till 30 June 2021. T&Cs apply.
Read a more in-depth review of OCBC Personal Loan.

Foreigner loans
From sky-high rentals to exorbitant medical expenses, this little red dot is one of the most expensive cities for expats to live in. Without one's friends and family around to provide financial support in difficult times, it can be challenging in times when you need emergency cash.
All's not lost, though. To help you tide through lean periods, consider personal loans available to foreigners. These are offered by banks and licensed credit companies in Singapore.
What are foreigner loans?
Foreigner loans are loans offered to foreigners working and/or living in Singapore. There is no big difference in the process of applying for a loan as a foreigner compared to a Singaporean or Permanent Resident – the main difference lies in the qualifying criteria. For the most part, foreigners will need to meet a higher income requirement or show proof of legal residence in Singapore.
How do foreigner loans work?
The process and interest rates depend on the lender and type of loan you choose. In general, foreigners need to submit documents as legal proof that they are working in Singapore. You might also have to apply with a guarantor if you do not have a credit score.
One key thing that banks and other credit companies look out for is whether you intend to (or are able to) remain in Singapore for the duration of your loan tenor. Do be prepared for the possibility that some lenders may not be willing to work with non-residents – even with a guarantor.
Requirements for a foreigner loan application
The specific requirements will vary depending on which bank or credit company you approach, but in general, you should:
Have a valid Singapore Work Pass (PEP, E Pass, or S Pass)
Be at least 21 of age
Be employed on a full-time basis
Have a residential tenancy agreement (proof of your residential address in Singapore, in the form of your tenancy agreement, PUB bills, phone bills, or other utility bills)
Produce a bank statement (reflecting account activities for the past 6 months)
Have an employment letter from your company
Show payslips for the past 3 months
For many foreigners, the biggest challenge when applying for a personal loan in Singapore is the lack of a credit score. Check with the bank or credit company if you can obtain alternative documents or references for a non-traditional credit check. This could help you get a loan without a credit score.
---
Important things to know before applying for a personal loan
1. Have a repayment plan in place
Always work out a proper repayment plan before you apply for a loan. Don't just borrow money and assume you are able to pay it off one way or the other. That's precisely how one loan can lead to another. Eventually, it becomes a vicious cycle. Therefore, borrow only when you really have to and be sure to know how and when you'll finish repaying the loan. Here are 4 consequences of skipping loan payments.
2. A lower interest rate doesn't always mean a cheaper loan
Beyond just the flat interest rate being offered, remember to factor in any upfront processing fees, annual fees and other additional charges. That's why the effective interest rate (EIR) is always higher than the advertised flat interest rate because it includes those costs. Always study the offer and terms and conditions carefully before you apply for a personal loan with the lowest interest rate.
3. Always fully settle the loan before the end of promotional period
By all means, take advantage of the banks' various promotional offers but remember that it is a loan — and with all loans, always repay the full amount before the promotion period is over to avoid high interest charges.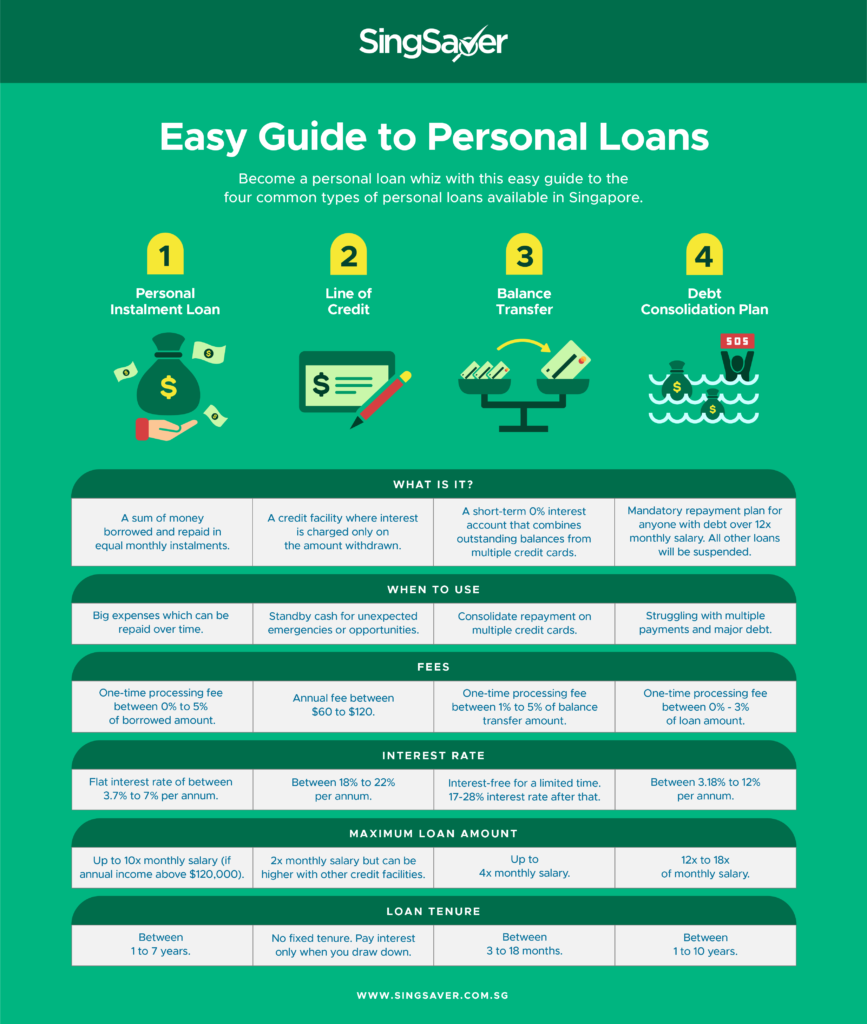 Read these next:
All The Legal Loan Limits You Need To Know About In Singapore
Understanding Personal Loans: Why And When Should You Use It?
Four Types of Personal Loans: What You Need to Know
4 Times In Life You Should Consider Getting a Personal Loan
5 Essential Tips To Get Rid Of Debt