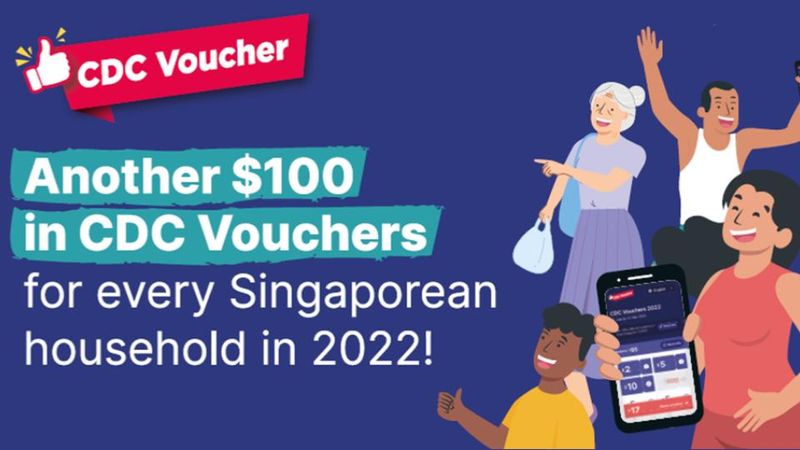 Because who doesn't love free things?
This year's budget had in store a little, but yet delightful surprise for many Singaporeans, having announced a wave of S$100 CDC vouchers that will be freely distributed to Singaporeans starting from 11 May 2022. In fact, The Straits Times reported that almost 50% of the vouchers distributed last year were spent solely on food and drinks, highlighting just how deep our love for food goes.
With yet another S$100 worth of vouchers to utilise (with more to come in the next few years), we have compiled everything you'll need to know about these amazing vouchers, and how you can fully utilise them this upcoming Father's Day, which falls on 19 June 2022!
Related to this topic:
Things To Do In Singapore That Get You The Most Bang For Your Buck (May 2022)
Singapore Budget 2022: 6 Things You Didn't Know You Could Spend Your CDC Vouchers On
Singapore Budget 2022: 6 Ways It Will Impact You
What are CDC Vouchers and what are they good for?
Unknownst to many, CDC is actually an abbreviation for Community Development Council. First introduced in 2021, these vouchers are intended to help bring momentum for heartland enterprises to accelerate their growth and presence in an otherwise competitive landscape. It is also meant to help alleviate the rising costs of living for Singaporean households, especially lower-income households.
Budget 2022 decided to further expand on the success of this scheme, having announced three more additional tranches of these vouchers that will be distributed within the span of 2022 to 2024.
This will essentially be a top-up to the S$100 worth of CDC vouchers that we are already eligible for. The first tranche has recently been confirmed to be in the month of May 2022, so make sure to claim it if you have yet to do so!
Eligibility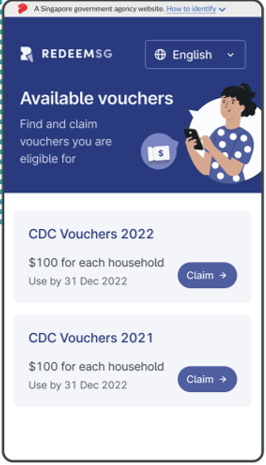 Every Singaporean household is eligible for these vouchers.
Also, it is imperative to note that this wave of vouchers will use an entirely separate link from 2021's CDC vouchers. If you have yet to redeem either 2022's or 2021's wave of vouchers, you can easily redeem them here (You will need a valid Singpass account to redeem these vouchers).
This link is meant to be shared with members of your household (members sharing the same address as you). You can easily share it through available communication channels such as SMS, Whatsapp and Telegram.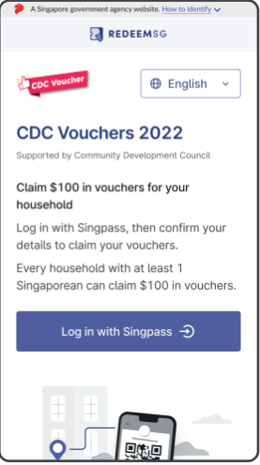 If you have yet to fully redeem 2021's vouchers, you have until the end of this year (31 December 2022) to use both 2022 and 2021's vouchers. Happy spending!
How does it work?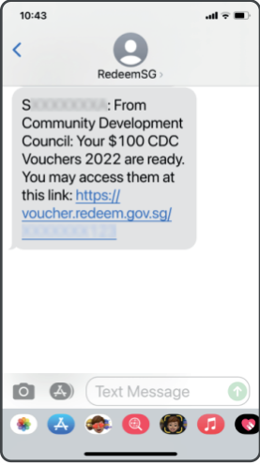 Once you have redeemed your vouchers, you will be given a unique link that is meant to be shared with members of your household. When this link is accessed, you'll be led to an intuitive interface where you can simply tap the amount you'd like to spend (the vouchers come in denominations of S$2, S$5 and S$10) and show the QR code that is presented to your desired vendor.
Do note that similar to other voucher variants, there will not be any change if your amount spent is less than the voucher's value. In a rhetorical scenario, if you were to be charged an amount of S$9, and the only available denomination is S$10, you will not receive any monetary change. However, if you were to be charged with a bill of S$11 and you choose to redeem a S$10 voucher, you will need to top-up an additional dollar using cash.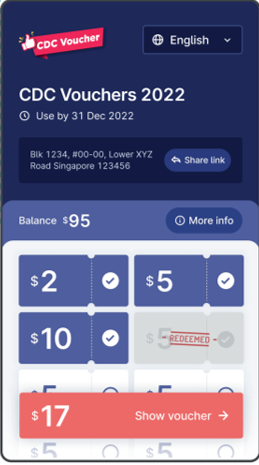 Other concerns regarding the CDC vouchers
Question 1: Are there physical copies of these vouchers available?
Yes, there are. You can redeem physical copies at your nearest community centre. You will be required to bring a legitimate form of identification for verification purposes.
Question 2: Can I share the link with anyone not within my household?
You technically can. However, do note that once you have shared this link with others, you are deemed to have given them permission to use these vouchers at their discretion.
Question 3: Is there a maximum number of vouchers I can spend in a transaction?
There is no limit placed on the value. However, there is a limit of 15 vouchers per transaction.
Question 4: How do I check if my vouchers have been redeemed by someone else in my household?
If someone else has already redeemed these vouchers, you will instead reach a page that will display the name of the family member that has redeemed the vouchers upon a successful Singpass log-in through the redemption webpage.
Not sure where to spend them?
Well, you're in luck as we have the perfect occasion for you to fully utilise your vouchers! Continue the revelry from the recent Mother's Day on 19 June 2022, as you celebrate the contributions of your father this coming Father's day. With these vouchers, you can reward your father and your family with a lavish spread of delicious food at a mere fraction of the cost; or even free if you use your vouchers especially wisely!
Bedok 85 Market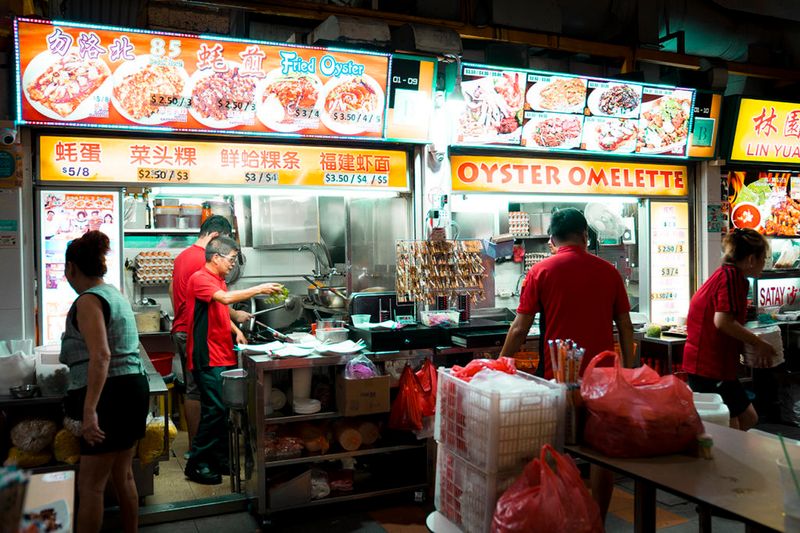 Otherwise known as the food paradise of the East (a claim that can be contested with the newly-opened Pasir Ris hawker centre), this more rustic and traditional food centre is a hub of authentic eats, with some stores boasting over 50 years of culinary experience. While it may not be the most sophisticated, or modern of places, its lack of urbanity is made up by a lively and vibrant ambience that best represents the invaluable sense of community one can find here.
You can use CDC vouchers at most of Bedok 85's stores. We highly recommend trying out the famous Bak Chor Mee from Seng Hiang Bak Chor Mee. The noodles are accompanied by a hearty garlic-infused soup that is rich with bits of pork. It also comes with a very generous offering of meatballs and chives. They are constantly flooded with eager and hungry customers so make sure to come early to avoid a long wait!
While you're there, make sure to stop by Bedok North Fried Oyster and get yourself a plate of this reputed oyster omelette. This signature dish is fried over fuming heat that guarantees an infusion of wok hei and juiciness.
If that isn't enough, Chan BBQ has been providing delicious satays and BBQ stingrays that are considered staples for anyone eating here.
End the celebrations with a sweet note at Ah Balling Peanut Soup, a really simplistic dessert stall known for its peanut-based soup filled with glutinous rice balls, each rich with a chosen filling. Do not be misled by its simple appearance – it constantly has long queues throughout the day and has been lauded as one of Singapore's best foods.
Just to reiterate the best part — all the aforementioned suggestions accept CDC vouchers, alongside the many other vendors in this food heaven.
Pasir Ris Hawker Centre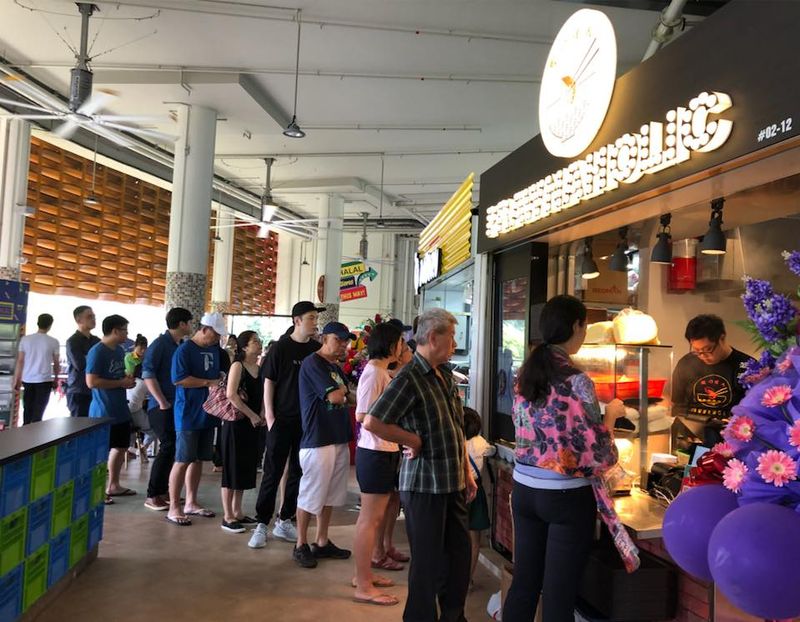 A newer entry in the food scene, this 'hawker centre' isn't exactly the traditional food store we are very much familiar with. Adorned with contemporary and abstract murals throughout, this centre is very much a more contemporary and refreshing approach to food stalls, boasting unconventional and reinventive cuisine choices.
Apart from traditional favourites (such as chicken rice and noodle stalls), there are also more unique offerings such as Prawnaholic, a stall that provides a delicious twist to the average prawn noodles.
A bowl comes with a delectable and exotic tiger prawn, slices of pork belly and prawn balls alongside a prawn broth.
Make sure to also visit Reimondo Seafood Congee, a Japanese-inspired congee stall that combines the elegant taste of Japanese cuisine with our local take on congee.
A bowl of congee comes with radish bits, smoked salmon flakes, youtiao and a finish of prawn-head infused oil. Their sides are extraordinary, with an offering of tea-smoked salmon, prawn UFOs and much more! We are even willing to bet that most of you have yet to try a congee as exotic as this one.
Western lovers can of course go for the now-famous Wild Olives, with its share of delightful pastas and western dishes. It must be warned however, that the queues for this stall are seemingly endless and you might be in for a long wait if you opt for this stall. Still, the food is superb and the wait is definitely worth it.
Pro tip: If you decide to go with Wild Olives, have your family and the star of the show (your dad) arrive later as you queue up early.
Maxwell Food Centre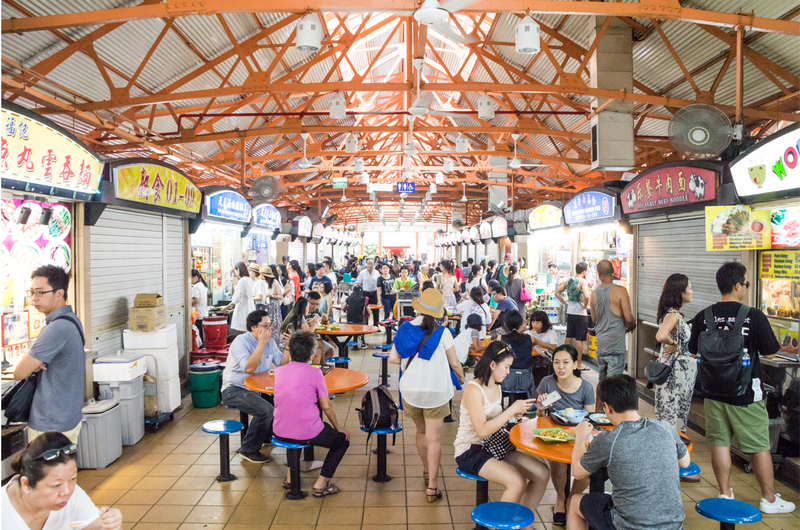 Maxwell Food Centre is no longer just a local favourite — it has become an international sensation with many calling this centre a must-visit for any tourists looking to experience the best flavours of Singapore's unique cuisines.
Often synonymous with authentic food that stays true to traditional cooking methods, this centre is the perfect place for those looking to return to Singapore's more primitive and formative years, as represented by the many traditional classics served here.
Apart from Tian Tian Chicken Rice (which unfortunately does not accept CDC vouchers), there are plenty of other stores that do! In fact, this may be an opportunity to explore hidden gems that still exist within this long-established food hub.
Chee Cheong Fun Club is one of them, serving Cantonese rice noodle rolls decked in traditional red and black sauce (alongside more untraditional ones such as laksa and curry). Complement these noodle rolls with crispy roast pork bellies and char siu from Fu Shun Shao La Mian Jia.
While most of its star stalls may not be CDC-friendly, those that are makes Maxwell the perfect place to bring your father for delectable and delicious tea-time bites.
Hong Lim Market and Food Centre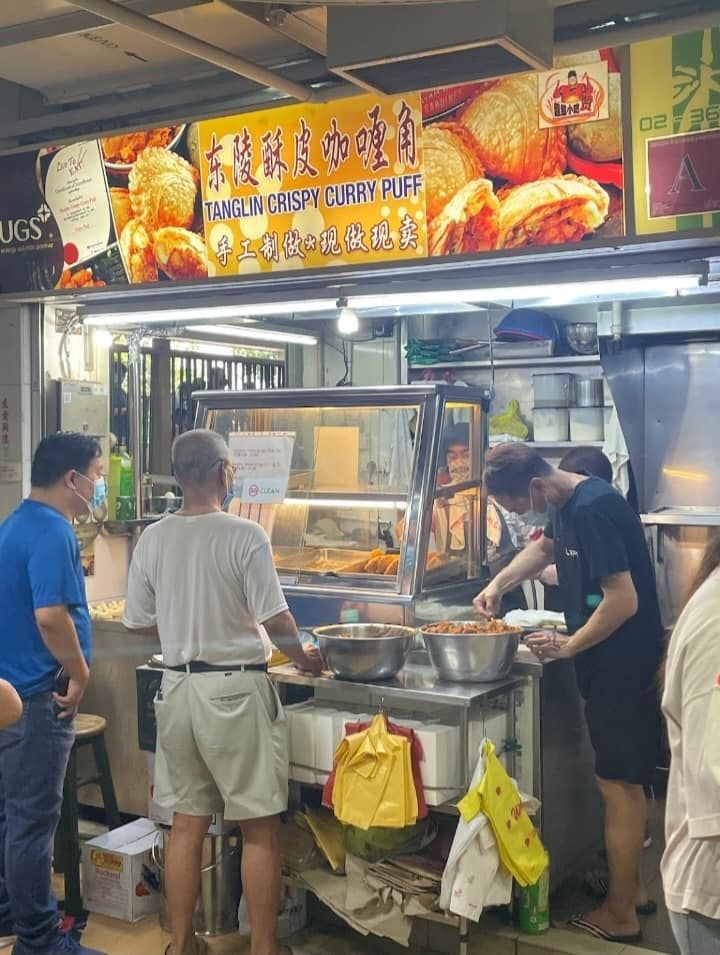 Located just beside Chinatown Point, Hong Lim Market and Food Centre exudes a nostalgic radiance that reminds patrons of a much younger Singapore, where skyscrapers and technology were not as prevalent as they are today. Have your dad relive his glorious moments in the earlier days here, with simple and delicious fare to help elevate his descent into nostalgia.
Spicy lovers will definitely enjoy Ah Heng Chicken Curry Bee Hoon which is known for its rich serving of its thick and herb-infused curry broth, alongside moist potatoes and succulent chicken slices.
Those adverse to any form of spiciness can instead opt for richness with Hong Lim Prawn Noodles where you can expect fresh prawns, pork ribs that will melt in your mouth and of course, a rich and generous serving of prawn broth.
After your meal here, make sure to bring back some legendary curry puffs from Tanglin Curry Puff.
Beach Road Scissor-Cut Curry Rice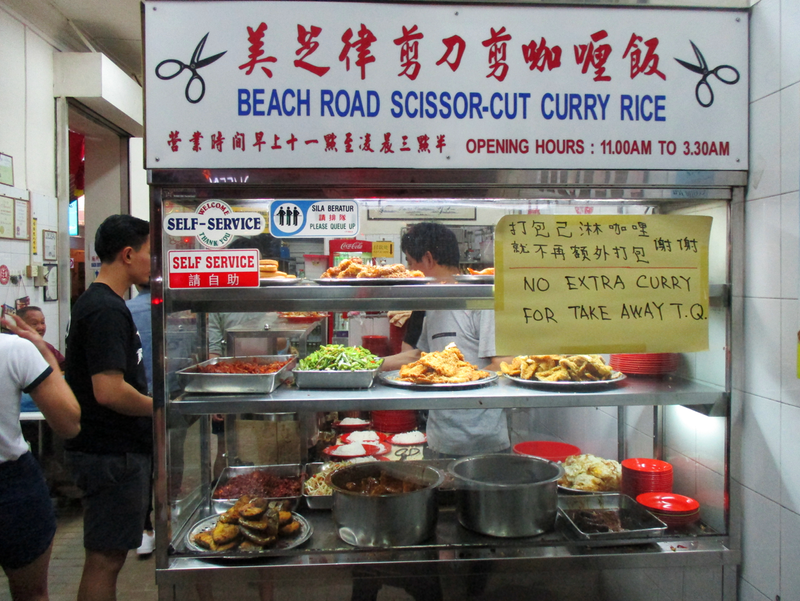 While this may not be a food centre per se, this small humble outlet at Beach Road has served amazing curry rice for decades, being a staple for many residents around the area.
Their curry sauce is messily and generously slathered all over the dish and may not be the most aesthetically-pleasing meal, but it is super delish, to say the least.
Don't trust us? Just ask your dad. Ours explained that there is a certain unexplainable joy in digging into a plate decked in delicious curry gravy and a plethora of side dishes, and the dish's appearance does not matter at all.
Unlike most of the curries we have tried before, their curry does not purely consist of curry sauce, but also braised gravy, chill sauce and chilli-infused oil.
This combination of flavours allows the curry to retain a sticky texture while ensuring that its spiciness is not overpowering. There is also a rich diversity of side dishes to choose from, from pork cutlets, fried eggs, chap chye and much more!
Its simple shop-house ambience also has a certain elegance to it that cannot be replicated, nor substituted, as it reminds guests of a time when family is all one has. While this may not be the poshest establishment to visit on Father's Day, it will certainly be the most memorable.
Family is what truly matters
While these suggestions may not be as costly (which is a good thing) and extravagant as the more premium alternatives available, it is crucial that you remember that it isn't the cost that matters, but rather the company that you bring.
Father's Day is all about the indomitable will and unconditional love your father has for you and your family, and we cannot think of a better way to celebrate it than a pure and simple moment of family togetherness to commemorate the beauty of this day.
These food centres best represent the values of communal unity, serving as the perfect spots to have a conversation about everything and anything with your family.
With CDC vouchers available for use at your discretion, you can finally focus on your family rather than the hole in your wallet an otherwise expensive dinner would create.
---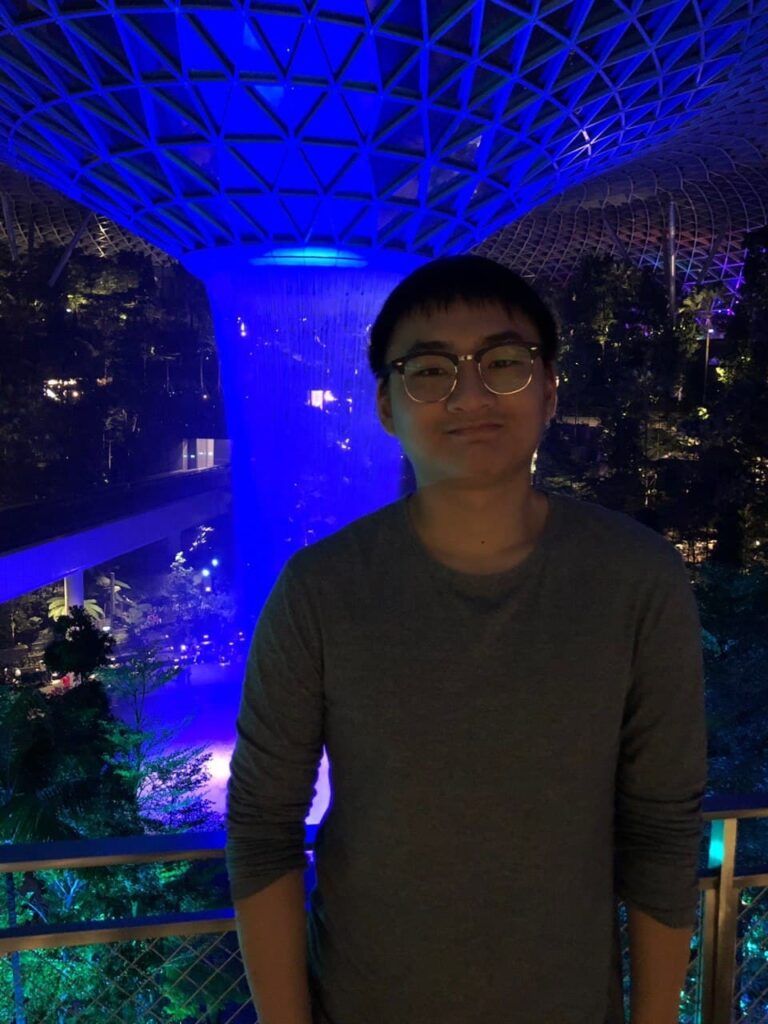 By Sean Yee
Sean loves all things that is food (except bitter gourd — the bane of all cuisines). However, he loves his wallet too. As such, he has set himself on a quest to find deliciously cheap food while exploring opportunities to grow his wallet; just so that he can get more food. A vicious cycle really.
---