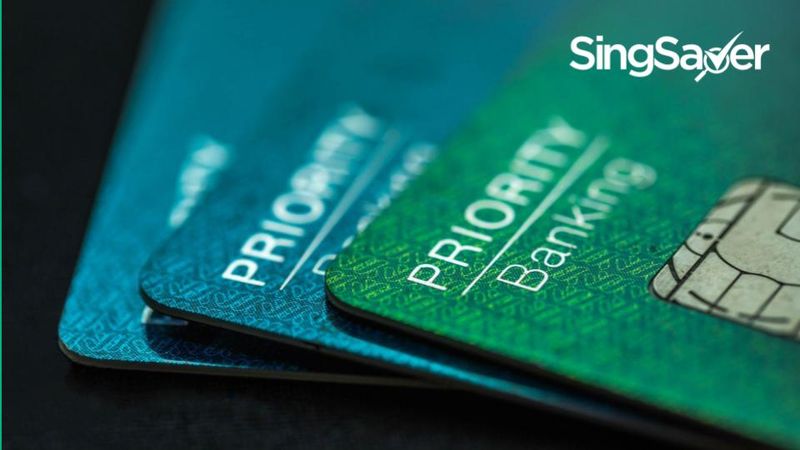 Citigold and Citi Priority offer top-notch wealth management and advisory, but offer different benefits and features. Here's how to find out which scheme suits you the best.
For those who've accumulated a certain amount of wealth, you're probably looking for some sort of wealth management or advisory scheme that can help you optimise your assets and reach higher levels.
Citi Priority and Citigold are two financial schemes that can help you do that, and more. Let's find out what each of these have to offer, how they differ, and which one you should choose.
---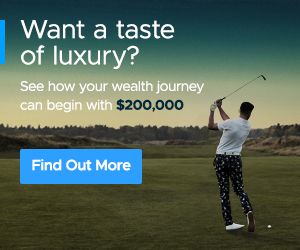 Ready to level up? Find out how you can make your money work harder and smarter for you. Enjoy your own dedicated relationship manager and privileged access to a whole suite of preferential rates with Priority Banking. Compare your options.
---
What is Citi Priority and Citigold?
Citi Priority and Citigold are the names of two different wealth management programmes offered by Citi to their account holders.
Both Citi Priority and Citigold are designed to help you manage and grow your wealth through dedicated support, tailor-fit recommendations, and banking tools and privileges.
You may also be entitled to exclusive opportunities and investment insights not usually disclosed to outsiders, which could help you achieve your goals and objectives faster or more directly.
Citi Priority and Citigold are not the only wealth management programmes available; there is also Citigold Private Client, which offers the very highest echelon of service and prestige.
Who would choose Citi Priority and Citigold?
Citi Priority and Citigold are designed for those who have amassed substantial wealth, and are now seeking to optimise their portfolios to achieve their financial goals.
These could range from wealth preservation and legacy planning, to capital growth via aggressive investing methods.
In short, Citi Priority and Citigold offers you:
Someone to manage your wealth and help you reach your financial goals
Access to perks and privileges, as well as exclusive investment opportunities and channels not otherwise available
A reduction on tax and a lasting legacy
Citi Priority vs Citigold – what's the difference?


Citi Priority
Citigold
Eligibility
S$70,000
S$250,000
Advisory
Dedicated team of personal bankers
Manage your portfolio in real time with digital and financial tools
Investment and insurance solutions catered to your needs
Dedicated Relationship Managers, supported by a team of Wealth Specialists
Goals-based financial advisory with proprietary risk-management strategies
Best-in-class investment and insurance products
Insights
Global insights and latest research from global team
Global insights and latest research from global team
Exclusive access to quarterly investment seminars
Privileges
Priority service at all Citi branches, 24-hour CitiPhone Priority Service
Lifestyle privileges

Global banking privileges, including worldwide Citigold lounge access
24-hour Citigold Hotline
Family-themed lifestyle privileges
Banking
Bonus interest of up to 2.8% per annum with Citi Wealth First Account
Global transfer limit: S$65,000
Emergency cash: S$5,000
Preferential interest rates for deposits and insurance
Up to S$6,000 cash reward when topping up or increasing investment assets
Global transfer limit: S$65,000
Emergency cash: S$10,000
Promotions
nil
Get up to S$7,476 cash rewards when you join Citigold.
From the table above, we can summarise five main differences between Citi Priority and Citigold.
Eligibility
This is the main differentiator between the two. Qualifying for Citi Priority requires you to have total assets worth at least S$70,000. That's quite a doable figure for the average Singaporean, although you may have to put in a bit of planning and sacrifice.
To qualify for Citigold, you'll need more than three times that of Citi Priority – at least S$250,000 worth of assets, to be exact. Hence, Citigold is clearly designed for the upper echelons of society, those who earn six-figure paychecks, or fortunate enough to inherit a large-enough trust fund.
Advisory and insights
Next, let's compare the level of advisory you'll receive.
Citi Priority seems to offer a self-service model, coupled with support and professional advice. You'll gain a team of dedicated personal bankers to help oversee your holdings, while also receiving personalised recommendations.
On the other hand, Citigold members can look forward to having their financial needs met at every turn. Think of it as having your own personal team of financial experts, working in the background to help you with your financial goals. You'll also receive exclusive opportunities, insights and invitations, and have first pick of the top financial products available.
Privileges
Both Citi Priority and Citigold members can expect expedited branch service as well as dedicated 24-hour hotlines. The main difference here is that Citigold members will also be able to enjoy the use of an exclusive lounge, so you may wait in greater comfort.
Banking
Priority Banking and Citigold both offer exclusive banking privileges, such as bonus interest and preferential rates. However, as to be expected, the higher-tier Citigold scheme offers more valuable perks.
Both schemes allow up to S$65,000 in global funds transfer. However, Citigold also provides up to S$10,000 emergency cash, compared to the S$5,000 provided to Citi Priority members.
Promotion
At the time of writing, only Citigold has a sign-up promotion. You can earn up to S$7,476 in cash rewards for fulfilling qualifying transactions.
Reasons to choose Citi Priority
Key differentiator: Easier to qualify, lesser perks and privileges, more hands-on model
If you're looking to try out wealth management, and can satisfy the qualifying criteria, Citi Priority should provide a satisfying first taste.
You'll have access to higher-end banking products and solutions that you never had before, along with insights, advice and recommendations on how best to navigate your goals.
In terms of managing your portfolio, you'll still need to be pretty hands-on and proactive, but you can rely on the support and input of your personal bankers to achieve optimal outcomes.
As a Citi Priority Customer, you will also be entitled to some higher level privileges, although the most exclusive perks are probably still out of your reach.
Reasons to choose Citigold
Key differentiator: Stricter qualifying criteria, higher level of advisory and deeper management
At S$250,000 worth of assets or more, the barrier to entry for Citigold is high. However, if you can clear the bar, you'll be in for all the bells and whistles.
What you'll gain is a suite of dedicated wealth management services, including exclusive opportunities, expert insights and advice, and perhaps most valuable of all, access to investments and products that you may not have been able to get to otherwise.
With Citigold, you can choose to have your portfolio and financial matters actively managed on your behalf, freeing you up to focus on your career or business.
Your financial team, led by your relationship manager, will also work with you on your financial goals and objectives, providing guidance on the most ideal way to attain them.
Plus, don't forget the preferential interest rates you can get for your time deposits and insurance deposits. And of course, the nearly S$7,500 worth of cash rewards you can earn via the sign-up promotion.
---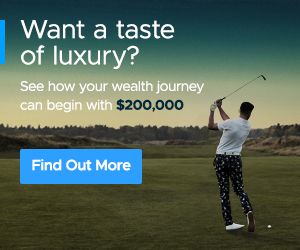 Ready to level up? Find out how you can make your money work harder and smarter for you. Enjoy your own dedicated relationship manager and privileged access to a whole suite of preferential rates with Priority Banking. Compare your options.
---
---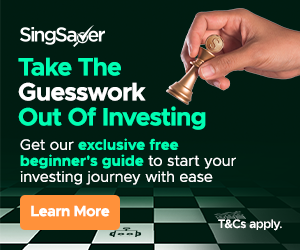 Start managing and saving money like a pro with SingSaver's weekly financial roundups! We dole out easy-to-follow money-saving tips, the latest financial trends and the hottest promotions every week, right into your inbox. This is one mailer you don't want to miss.
Sign up today to receive our exclusive free investing guide for beginners!
---
Read these next:
A Full Guide To Priority Banking In Singapore (2021)
8 Ways To Accelerate Your Wealth In Singapore
6 Things Your Priority Banking Relationship Manager Can Do for You
Privilege Banking: What's In It For You and Your Money
5 Best Wealth Management Services In Singapore (2021)
---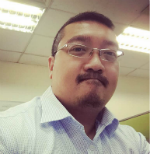 By Alevin Chan
An ex-Financial Planner with a curiosity about what makes people tick, Alevin's mission is to help readers understand the psychology of money. He's also on an ongoing quest to optimise happiness and enjoyment in his life.
---