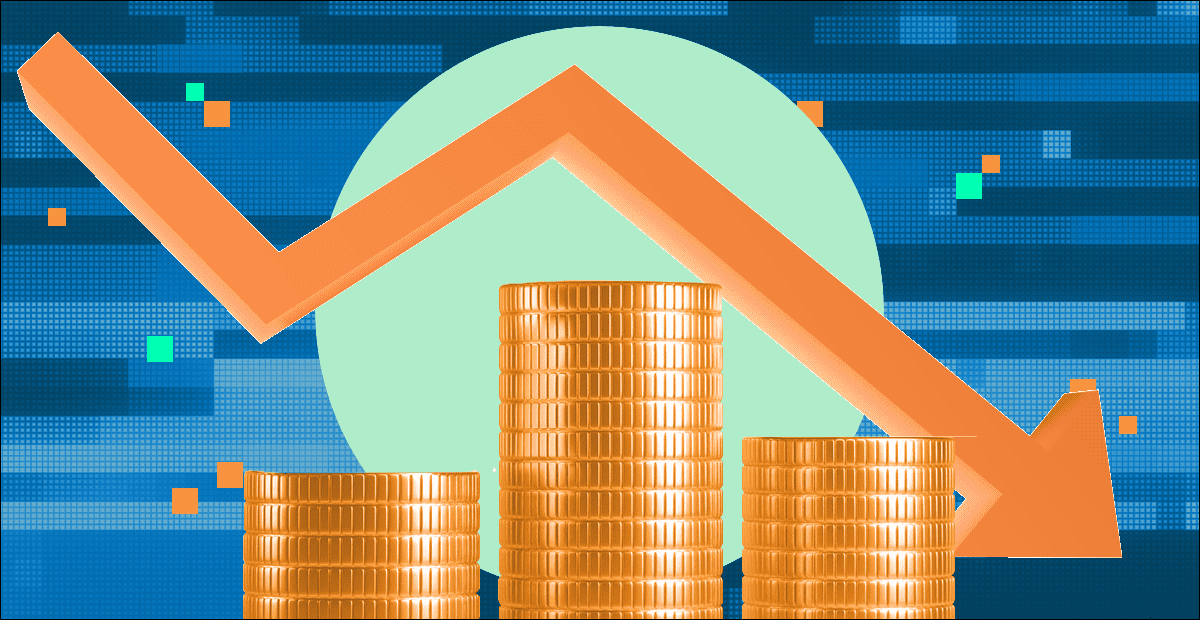 If you belong to the group of investors who are planning to avoid cryptocurrency for the next five years, it's not going away anytime soon. The good news – hope for a brighter future springs eternal
But the question remains – will crypto's value ever rise again to the meteoric heights it once charted? More importantly, is that the only value one should be expecting from web3 innovation?
Like durian, crypto is a word that evokes polarising sentiments. There are those who believe that it represents the future of fiscal currency. On the other side, those who turn their noses away from it insist it's a scam.
What cannot be argued though, is the significance that crypto and blockchain technology has created in the world beyond finance.
Take for instance, the Ethereum Merge which took place on 15 September. The historic change, which sees the platform's software upgrade from the Proof-of-Work protocol to the more energy-efficient Proof-of-Stake protocol, estimates huge energy savings (up to 99.95%, to be precise).
As one of the most popular cryptocurrencies supporting millions of non-fungible tokens (NFTs), its security has also dramatically increased – hackers will now need at least US$20 billion to make an attempt on its network.
Related to this topic: How These Singapore-based Creators Started Their NFT Projects
Cautious optimism about fintech's future
With crypto winter prompting capital to focus on developing blockchain use cases, the shift turns up possibilities for exponential growth across sectors.
At the recent Endowus WealthTech Conference, the focus is on optimising financial frameworks and infrastructures to prepare for opportunities.
In a fireside chat with Samuel Rhee, Chairman & Chief Investment Officer at Endowus, Sopnendu Mohanty, Chief Fintech Officer from the Monetary Authority of Singapore, maintains the stance for investors to exercise caution when dabbling in speculative forms of digital assets, such as cryptocurrencies.
On another panel, the spotlight was on how decentralised finance (DeFi) has ushered in the democratisation of products, allowing access to investors across the wealth continuum.
This is evident from crypto's transition from mass awareness to mass adoption, with more than 52% of the mass affluent invested in crypto. A particular area of interest in DeFi is the tokenization of physical assets, especially in real estate, which facilitates asset redistribution.
Incidentally, global consulting firm BCG and ADDX, the digital exchange for private markets, released a report on 12 September 2022, which forecasts the expansion of asset tokenization into a US$16.1 trillion business opportunity by 2030.
In the Relevance of On-chain Asset Tokenization in 'Crypto Winter' report, growth in tokenized assets is expected in real estate, equities, bonds, investment funds, and less traditional assets such as car fleets and patents. With a 50-fold increase anticipated between 2022 and 2030, from US$310 billion to US$16.1 trillion, tokenized assets could make up as much as 10% of global GDP by the end of the decade.
Related to this topic: 6 High-Yield Crypto Alternatives To Park Your Money
The state of crypto (or why you should care)
The promise of tokenization does not negate the fact that crypto prices are still in the doldrums.
In the eight months since November 2021 when crypto prices peaked, the price of Bitcoin fell by as much as 70%, and Ethereum by around 75%. The collective erosion of market capitalization came up to over $1 trillion, bringing to mind 2018's crypto winter.
Compounded by regulatory uncertainty across geographies, geopolitical turmoil, and unrealistic expectations of ROI on DeFi projects, the noise around crypto has only exacerbated.
Nevertheless, with the Ethereum Merge, regulators may start taking a different perspective towards the crypto industry's willingness and adaptability to prioritise environmental welfare.
With climate change moving faster than expected, consumers are expecting industries to drive impact and improvement. Companies that care about the environment are also taking charge. After outdoor gear company Patagonia's billionaire founder announced he is giving away the company to a non-profit trust to fight climate change, the news went viral on social media.
Related to this topic: What To Do During A Recession: How To Safeguard Your Investment Portfolio
Democratising access to private markets
When the market is not showing signs of rebounding, investors are wont to seek short-term wins after receiving hit after hit of alarming news. A healthier mindset could be adopting a longer lens and understanding the wider impact of your investing decisions, says Oi-Yee Choo, CEO of ADDX.
With over 20 years of capital raising and M&A advisory experience, the former head of investment banking at UBS Singapore and Morgan Stanley reckons a robust mindset is key to maintaining equilibrium in a volatile macro environment and down market.
"In times of market volatility, some investors will choose a risk-off approach, which may involve keeping their capital in highly-liquid, cash-like instruments, or simply holding cash. After all, if asset prices are falling, keeping your funds in cash may end up giving you the option of re-entering the market when prices have bottomed out to buy up value-for-money assets. This is sometimes known as a cash-is-king strategy.
"However, at a time when inflation is also at record levels, having too much of your portfolio allocated to cash is dangerous because the buying power of your cash is gradually being eroded.
"In the Singapore context, you could have bought a plate of chicken rice for $3 two years ago, but now, the same plate of chicken rice may cost $4.50."
She also noted that with a growing demand for private market investments, there is potential to serve a much larger segment of investors.
"Individuals have traditionally lacked access to the private markets because of high minimums and long tenures. But platforms like ADDX are using blockchain technology to solve these problems. When minimum investment sizes come down from US$1 million to US$10,000, for example, individuals can build portfolios in that resemble the portfolios of pension funds and family offices. So even though market sentiment hasn't turned bullish, there are opportunities for investors."
Before planning your investment strategy, compare and decide which platforms are most suitable for your needs.
For investors who have been badly affected by the market crash, Oi-Yee advises taking a step back to "pick up the pieces, recalibrate, move on mentally, and start rebuilding your wealth."
"If you have invested through an exchange that has since been liquidated or gone bankrupt – moving forward can be tough both financially and emotionally, especially if the investment made up a large proportion of your savings.
"You may want to take the time to grieve and accept the loss. If there are legal channels and means through which you can recover the money, you should explore them, but avoid blaming others or yourself, and avoid becoming permanently bitter.
For investors contending with paper losses, she reckons they should think about why they invested in crypto. "Do you take the view that crypto has a significant and permanent place in the financial ecosystem, or do you now think it is nothing more than hype?
"If you believe in the future of crypto, be prepared to sit tight and outlast the crypto winter. If you feel you are over-exposed to crypto, you may consider selling a part of your holdings, taking the loss and reallocating your capital. Additionally, if you haven't moved your crypto assets into a wallet that protects you from the viability of the exchange as a business, you should consider it."
Key Takeaways for New Investors
For investors dipping their toes into the market, Oi-Yee shares some pointers to bear in mind:
Do your due diligence – Make sure you understand the underlying asset you are investing in and the risk of each investment. Take time to read the literature on the asset and to speak to knowledgeable and experienced people about it.
Invest in small but consistent tranches over time – Dollar cost averaging is a strategy that lowers the risk from sudden price movements.
Build a diversified portfolio – This prevents excessive exposure to one asset type or geography. It also results in better resilience across market cycles.
Read these next:
Here's How to Build An Emergency Fund On A Tight Budget
Fast Cash Loan vs Emergency Fund: Which Is The Better Contingency Plan?
Fixed Deposits vs. Endowment Plans vs. Cash Management Accounts: Which Should You Choose?
Endowus Review: Investing Your Cash, CPF And SRS Money At Low Fees
Best Places To Put Your Money During A Recession