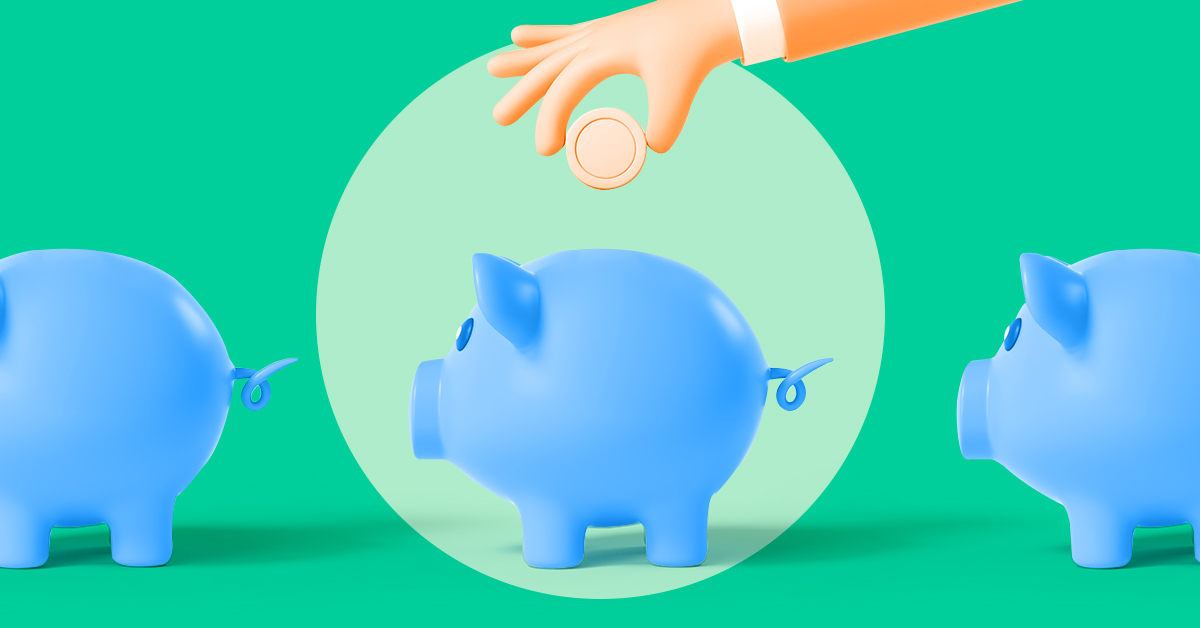 Amidst a slew of tech layoffs and CEO pay cuts, someone mentioned to you that a friend of friend was recently let go from his company… with a six-month pay package.
If only every retrenched worker is a secret millionaire in the making (speaking from personal experience, sadly, that's hardly the usual outcome).
Generous severance package aside, things like these are a sober reminder that in the face of hard news, having a solid financial cushion helps to create a soft landing.
Apart from keeping "office hours", being an employee is also the best time to shore up your emergency funds. After all, with quiet quitting rising in the backdrop of a global pandemic and economic volatility, how valid is the mindset of holding on to a job till retirement? Not to mention the accelerated rate at which some jobs are getting replaced by technology.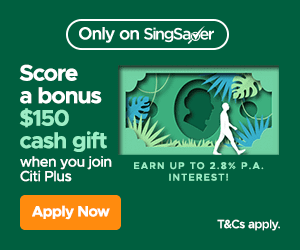 ---
SingSaver Exclusive Offer:
Receive S$150 Cash when you apply for a Citi Plus account through Singsaver, deposit S$15K within 2 months from the month of account opening, and maintain the funds for 4 months after funding in. Fulfilment will be done within 3 months from the end of the fund maintenance period. Valid till 31 October 2022. T&Cs apply.
---
What is an emergency fund?
Much has been said about this life-saving fund which helps manage life's emergencies. Some examples include:
Car breakdowns
Medical expenses
Minor but urgent home fixes
Sudden job loss or retrenchment
The key to building an emergency fund? Don't mistake it for its sister, the "sinking fund", which helps you manage large expected expenses ahead of time. This fund comes in handy when you're planning your travels or Christmas gatherings with friends and family.
There are several ways to build your emergency fund, and one of them is to leverage the power of compounding in a high-yield savings account. Do your research to find one that suits you best.
How much to save before quitting job?
source: The Woke Salaryman
While most of us can agree that we could all do with an emergency fund, the question of how much is a little trickier.
The short answer – it depends on your lifestyle and commitments. A rule of thumb is about three to six months of living expenses that cover your housing, food, health care (including insurance), utilities, transportation, personal expenses, and debt.
Amid the COVID-19 pandemic, the good news is that Singaporeans' average personal savings rate (PSR) had risen from about 35% in Q1 2020 to a record high of 51% in Q2 2020, averaging at 40.6% for the year. This figure has since dropped in 2021 and reached 37.5% in the Q1 2022.
With reopening measures well underway and more Singaporeans travelling, this rate will likely continue to drop. That shouldn't detract anyone from achieving their money goals, which will mean using tried-and-tested ways to manage your money. For instance, the 50/30/20 rule can be used for allocating your daily expenses, investing, and savings.
I was listening to a podcast the other day where Thomas Chua, 32, founder of stock research service Steady Compounding shared that he had saved up two years' worth of living expenses before turning his side hustle full-time. He reckons the standard six to nine months of living expenses works for someone earning a very stable monthly income.
"When I was working in public service, my emergency fund was about six months' worth and that excludes insurance premiums and necessities. The six months of emergency funds must only be for emergencies."
Related to this topic: Budgeting 101: Understanding Needs vs. Wants
Fearing a layoff? Save and start a side hustle
Despite making a comfortable income, Thomas contemplated switching industries early on in his career to pursue his passion for investment. Prior to setting up his side hustle, Thomas had set his mind on an investment-related career but decided to take up a public service scholarship to fund his tertiary studies.
"When I was younger, finances were a little tight and having the scholarship was a great help. When I signed up for my scholarship, I knew it wasn't something I was going to do forever. After serving a 4-year bond with the company, I started to reconsider my options."
Knowing that the transition from the public to the investment sector would be challenging "as everyone is looking for candidates with past experience", he took a small bet with a side hustle.
If you're considering any instrument to park your funds, it should be liquid enough for you to access it quickly. Compare and choose a savings account to stash your emergency savings now.
---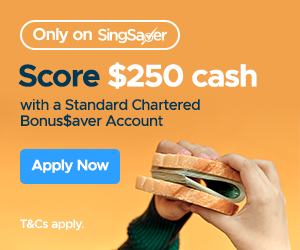 SingSaver Exclusive Offer: Grab an Apple AirPods Gen 3 + Apple AirTag bundle (worth S$314) or $250 cash when you make a min. deposit of S$50,000 in fresh funds and maintain it till the end of the following calendar month. Valid till 2 October 2022. T&Cs apply.
---
"I started writing and sharing my investment thesis on my own website, which cost just over $100 a year for hosting. It was a really small bet but the long-tail rewards were huge. I realised the probability (of success) was pretty good if I knew how to market myself."
When his efforts took off, he started receiving job offers from investing firms. Instead of going after a fat pay check, he decided to take the leap into solopreneurship as he saw the internet market's huge potential.
'I was generating a few million views every month and that's when I decided to double down. It was a matter of finding a job in the investing field or turning my side hustle into a full-time endeavour. When I found my product-market fit, I decided to take it to the next level."
Related to this topic: 17 Profitable Side Hustles For Singaporeans To Earn Extra Income (2022)
Slow and steady for the win
One constant factor which came through was his patience, both in investing and building his venture. Before embarking on his venture, Thomas set aside two years' worth of emergency funds.
"I had been working on Steady Compounding for about a year, and I knew it was going to take some time for the business to pick up. Prior to quitting my job, I saved up for two years' worth of emergency funds. I figured that is usually the time required to build a sizeable audience and to monetise at a rate whereby it's enough to cover my living expenses.
"The only reason I put aside two years was so that I have peace of mind to focus fully on the business and won't be forced to make short-term decisions, such as drawing from my portfolio at depressed valuations.
"As with investing, growth for a side business is going to be exponential if you have a recurring revenue stream. Your audience growth is going to be exponential if you're trying to build an audience and sell a recurring business, which for me is a subscription to my content."
Thomas' tips for building a side hustle
Be prepared for a "hockey stick" – "The thing about creating an online business is that for the first few months up to a year, the volume is going to be very low. But it will be like a hockey stick whereby once it starts going upwards, the growth will be extremely fast. So I needed to make sure that I can survive and not draw on my portfolio at all.
Learn new and free tools – "It's definitely attainable for anyone as there are a lot of no-code tools and also a lot of freemium services. For instance, if someone wants to start monetising through content, they could use Patreon or Substack. All these services are free to use and they only draw a percentage of your earnings..
Make low-cost, low-risk bets – "For example, Substack would take 10% of your earnings and they don't take anything else unless you make money. So there's no fixed cost in this business. Even if you have no programming knowledge, you can start a side hustle within three days."
Read these next:
​​Best Savings Accounts in Singapore to Park Your Money (September 2022)
Citi Plus Review: All-In-One Wealth Management Platform + Savings Account
4 Reasons Why DBS Multiplier Is A Competitive Savings Account
OCBC 360 Account Review 2022: Earn Up To 4.05% Interest & The Return Of "Spend" Category
UOB One Account Review 2022: A Hassle-Free High Yield Savings Account Of Up To 3.6% Interest Per Year