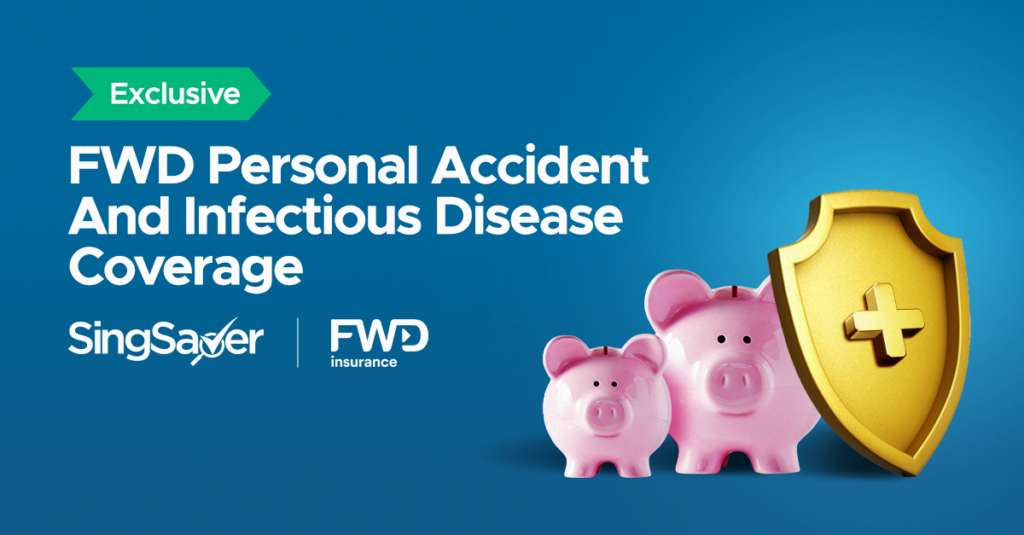 A joint exclusive by FWD Singapore and SingSaver, the inaugural launch sees the first plan on the market to boast both personal accident and the widest suite of infectious disease coverage (including COVID-19), all with an unbeatable value to boot.
There isn't much to cheer about these days, so it seems. From the collective sigh of disappointment when PM Lee announced the Circuit Breaker extension to the army of bubble tea drinkers making a last ditch attempt to get their fix, COVID-19 is still casting a pall of gloom.
Ludicrous as it sounds, the Crisis on Infinite Bubble Tea Chains event is a testament to people's reactive approach to fear and anxiety, as brought about by the pandemic. But, before we give in to our fight or flight, we owe it to ourselves to shift our negative bias from the bad news to the good: patients are recovering in droves, financial aid is in abundance (here and here), and the human species have successfully survived pandemics back when medical breakthroughs weren't as rife (remember H1N1, SARS, or maybe even Zika?).
COVID-19 may likely persist till the end of the year, but it is still perfectly within your control to mitigate the fear and anxiety. It would be remiss if we, a leading financial aggregator, didn't mention a breakthrough on the personal finance front.
A joint exclusive by FWD Singapore and SingSaver, the all-new FWD Personal Accident and Infectious Disease Coverage insurance has just been launched. This custom product is the first on the market to cover you for a combination of COVID-19 and its other infectious peers, as well as unforeseen accidents that may occur in everyday life.
You may take this as one sliver of hope to cheer about.
What exactly do I get out of the FWD Personal Accident and Infectious Disease Coverage?
The FWD Personal Accident and Infectious Disease Coverage offers one of the highest benefit amounts for its price point, with a comprehensive list of 24 infectious diseases — including COVID-19. Similar insurance plans on the market offer an average of 20.
As you might have figured from the name, you are indeed getting a 2-in-1 package deal out of this: besides COVID-19 and other infectious diseases, you also get covered for what is included under a traditional personal accident insurance plan.
An overview of the COVID-19 & Personal Accident insurance market
| | | | | | | | |
| --- | --- | --- | --- | --- | --- | --- | --- |
| | FWD Personal Accident and Infectious Disease Coverage | Aviva – Lite | AXA SmartPA Protect+ – Silver | NTUC PA Assurance – Plan 1 | Etiqa – Enhanced Silver | HLAS Accident Protect360 – Platinum | Grab Ride Cover |
| Premium | $98 | $171 | $158 | $217 | $216 | $200.04 | $0.30/ride |
| COVID-19 coverage | Yes (Applies for other infectious diseases) | No | Yes | Yes | Yes | No | Yes |
| COVID-19 death benefit | $50,000 | N/A | $20,000 | $10,000 | N/A | N/A | N/A |
| Accidental death benefit | $100,000 | $100,000 | $150,000 | $100,000 | $100,000 | $100,000 | $100,000 |
| COVID-19 Permanent Total & Partial Disability | $50,000 | N/A | N/A | N/A | N/A | N/A | N/A |
| COVID-19 Medical Expenses SG (Inpatient/ Outpatient) | $1,000 | N/A | N/A | N/A | N/A | N/A | N/A |
| COVID-19 Hospital Cash Coverage (Allowance) | $25/ day (up to 365 days) | N/A | $200/day (up to 90 days) | $100/day (up to 30 days) | N/A | N/A | N/A |
| Physiotherapy | Yes ($1,000) | N/A | N/A | N/A | N/A | N/A | N/A |
| Chinese physician, acupuncturist, bonesetter and chiropractor expenses | Yes ($500) | N/A | N/A | N/A | N/A | N/A | N/A |
1) High death and disability payout over COVID-19 causes
As it currently stands, FWD Personal Accident and Infectious Disease Coverage comes with $50,000 in COVID-19 and infectious diseases death benefit, which is the highest among other insurance providers. Similarly, permanent disability arising from COVID-19 and infectious diseases grants $50,000. For death or permanent disability arising from accidents, the payout is double at $100,000 instead — a standard in the market.
Although COVID-19 may be at the top of our minds right now, it is not the only infectious disease it covers. The list includes some of the other usual suspects such as Dengue Fever, Zika virus and Hand, Foot and Mouth Disease.
Overall, given the recent spate of COVID-19 cases plaguing Singapore (or, God knows, future viral mutations), this plan could prove to help manage all the bubbling paranoia without breaking the bank.
2) Double the medical expense coverage: COVID-19 and accidents
The amount paid out in the event of COVID-19 death and disability isn't the only winner of this plan. The extent of the COVID-19 benefit is a boon; if you get warded due to a COVID-19 infection in Singapore, you can claim for inpatient and outpatient medical expenses at up to $1,000.
On the other hand, if you were to get warded due to an accident — say, falling on your head while attempting the put-on-a-shirt-while-in-a-handstand home workout challenge — you can claim up to $2,000. Medical treatments and ambulance transport are also included in the coverage.
For COVID-19 related hospitalisation, the government would have subsidised the cost of the hospital stay for you, which means that the $1,000 of medical expense benefit is extra icing on the cake.
3) 1-year COVID-19 coverage at a value-for-money premium
Similar to the standard personal accident insurance plan offered by FWD Singapore, this joint insurance plan by FWD and SingSaver lasts for a year and is renewable. But the difference here is that at a lower premium of $98, the budget conscious would find this new offering packing a potent punch in terms of value. Other personal accident plans on the market are either absent in infectious disease coverage or are pricier on the premiums for such a hybrid insurance.
4) Daily hospital cash allowance
Getting hospitalised is certainly no fun, and there are really only two consolations to help you cope: a pudding treat to go with your hospital meals (if you're lucky), and a daily cash allowance if you're covered under a personal accident or infectious disease insurance plan.
While we're on the hospital allowance, the FWD Personal Accident and Infectious Disease Coverage available through SingSaver pays you $25 a day, valid for up to 365 days. Intensive care cases get doubled to $50 a day. However, for purchases of FWD's basic Personal Accident Insurance plan ($120 per year) made on their website, you would have to top up $20.39 a year for the rider to enjoy the hospital cash allowance benefit.
What's the difference between SingSaver's plan and the standard FWD Personal Accident / COVID-19 ONLY insurance?

FWD Personal Accident and Infectious Disease Coverage (SingSaver)
FWD Personal Accident Insurance (higher coverage available)
FWD COVID-19 Insurance
Premium (for 1-year coverage)
$98
$120
(Option to top up $26.94/year for 2 riders)
$28 (For a 100-day coverage only)
Cost per day
$0.27
$0.33
$0.28
Covers other infectious diseases and personal accident
Yes
Yes
No
Occupational loading
No
Yes
(Certain occupations will be charged a higher premium)
No
Death Benefits (COVID-19)
$50,000
$50,000
$50,000
(Doubled if front-line occupation)
COVID-19 Medical expenses (overseas)
$2,000
Applicable only for policyholders who bought the rider ($6.55/year)
N/A
COVID-19 Hospital cash allowance
$25 per day
Applicable only for policyholders who bought the rider ($20.39/year)
N/A (Lump sum of $800 upon discharge, for COVID-19 causes only)
COVID-19 Hospital cash allowance (Intensive Care)
$50 per day
Applicable only for policyholders who bought the rider ($20.39/year)
$100/day
(Up to 14 days)
Waiting period (for Infectious Disease)
15 days
15 days
(Excludes food poisoning, which takes 90 days instead.)
14 Days (for COVID-19 symptoms only)
So, why else should I get it?
Physiotherapy and TCM coverage
Do you find your #fitspo tendencies getting the better of you, until you are seeing the insides of a physiotherapist's clinic more than you should? FWD Personal Accident and Infectious Disease Coverage fills the void in the market by offering up to $1,000 in claims for physiotherapy, as well as up to $500 for treatments at a Chinese physician, acupuncturist, bonesetter or chiropractor.
Note that you'll have to produce a referral letter for physiotherapy claims.
Occupational loading refers to the extra premium you'll have to pay due to the increased exposure to risk in your line of work. Did you know that occupational loading can increase your premium by 80%?
But, in this case, FWD Personal Accident and Infectious Disease Coverage doesn't discriminate against most occupational hazards such as those in healthcare, construction or transportation, unless you are plying your trade in professional sports, diving, oil rig, or you are part of an air or ship crew.
Short 15-day waiting period for infectious diseases
Upon the confirmation of your purchase, you would only have to wait 15 days before the coverage kicks into effect. The waiting period for other insurers typically takes 90 days — given the highly infectious nature of COVID-19, we're not sure if you want to be left out in the cold-ronavirus for 3 months.
24/7 digital insurance claims
Since making its debut in 2016, FWD Singapore has disrupted the insurance industry with digital claims. Be it a local or overseas accident, you can easily submit an immediate claim via your mobile. In other words, they're cutting out the middleman and the paperwork mumbo jumbo for customers. Now, the digital claims convenience is extended to COVID-19 victims.
Get your loved ones covered for COVID-19
If not for yourself, look out for your family. You have the option to extend the coverage to your spouse and family under the Couples and Family Cover plans, which come with 5% and 10% discount respectively. Like FWD's travel insurance offering, you can get multiple individuals insured in a single, fuss-free application, something you may do on our SingSaver website as well.
---
Don't be part of the COVID-19 statistics, or unfortunate accidents for the matter. Stay home, and stay protected with a plan that lets you heave a sigh of relief. The all-new FWD Personal Accident and Infectious Disease Coverage will let you do just that!
Feel free to reach out to SingSaver Insurance Brokers Pte. Ltd. at insurance_enquiry@singsaver.com.sg or call +65 31382648 if you have any enquiries on coverage related to personal accident plans.
Read These Next:
5 Types Of People Who Must Get Personal Accident Insurance
Personal Accident Insurance: What Does It Cover and Should You Buy One?
How Insurers and Banks Are Helping You Survive COVID-19 (Whether Quarantine or Debt)
How Can I Earn Miles And Points On Insurance Payments?
If I Get COVID-19, What Will I Need To Pay?
---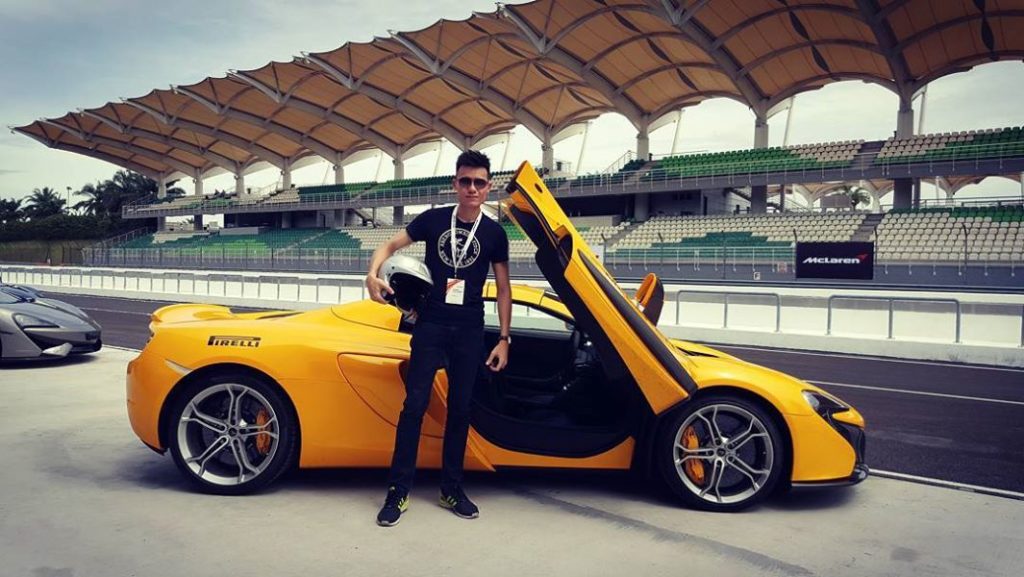 By Nic Tse
Resident Grammar Nazi. Appreciator of really fast automobiles. Purveyor of #calistheNIC and #broga challenges at @nictsecm.
And no, I'm not him.
---