Save money on your morning coffee with our guide to every Starbucks promotion in Singapore. Updated with new deals today!
Disclaimer: While we strive to keep all published information as accurate as possible, offers featured may change at the discretion of merchants. Readers are advised to verify promotions with Starbucks. Last updated on 6 Dec 2017.
You might have heard of a personal finance idea called The Latte Factor. According to this concept, quitting Starbucks coffee for life can help you save over a thousand dollars per year, an amount that could grow into a sizable nest egg by the time you hit retirement. But you can stop beating yourself up for your Starbucks habit now. Research has shown that The Latte Factor isn't actually true.
That doesn't mean that there's no room to save money on Starbucks coffee, though. If you could shave a couple of dollars off your frappuccino, wouldn't you do it?
Starbucks Promotions in 2017
Below is a list of every Starbucks promotion in Singapore you should take advantage of in 2017. We'll be updating this page every time we hear about a new Starbucks deal, so like us on Facebook or subscribe to our newsletter to get updates.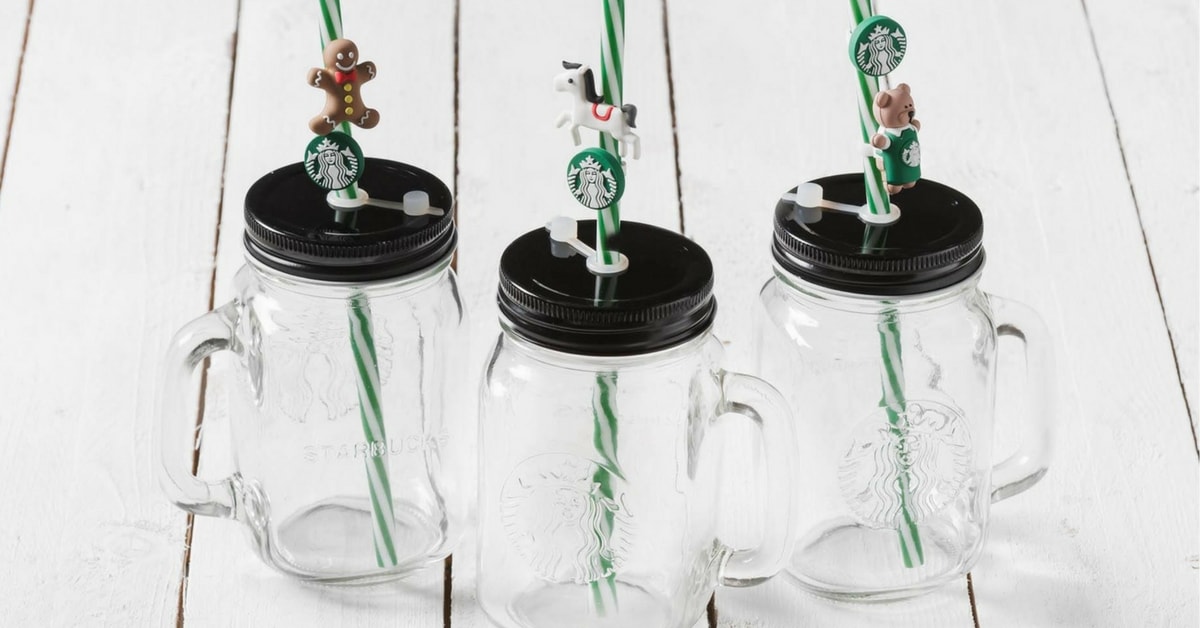 Starbucks Mason Jars - S$14.90 each
Starbucks Mason Jars are back - just in time for Christmas. Holding a generous 15 oz each, these iconic drinkware come complete with your choice of 3 merry add-ons - the better to stir up those jolly feelings!
Available at S$14.90 each.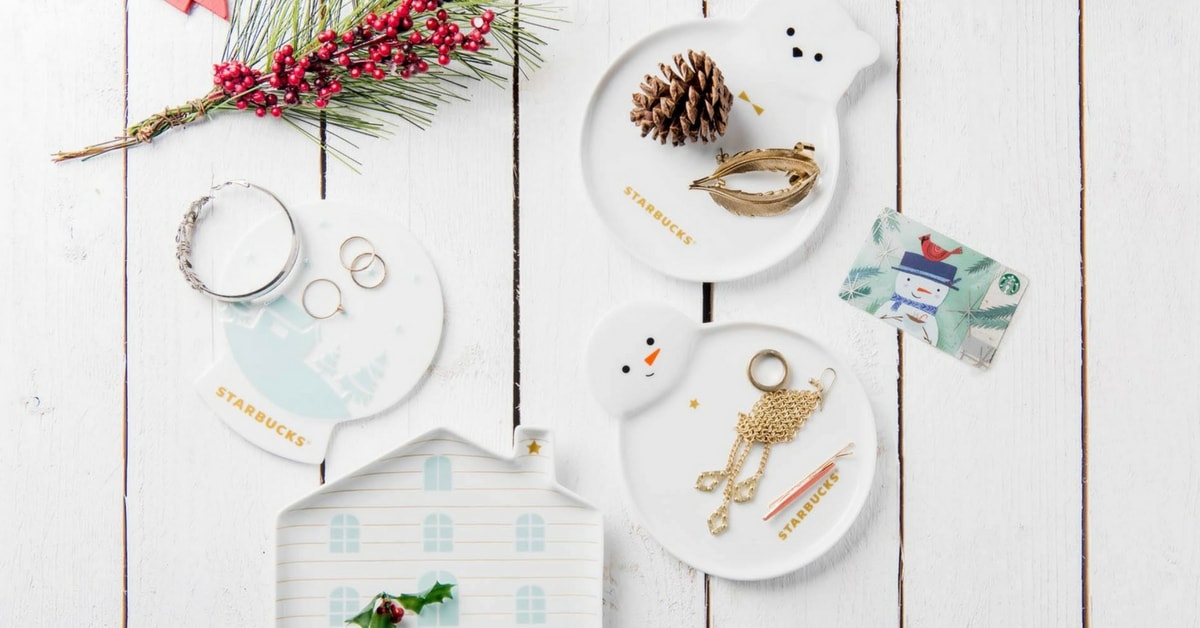 Coaster and Snowmen Gift Card Set - S$16.90
Starbucks is determined to press our "awww-so-cute" centres until we pass out with a silly grin on our faces. Just look at these Xmas themed coasters that double up nicely as vanity trays. And as if that's not enough, check out the Snowman Starbucks gift card that comes bundled, and tell us you don't want it.
For S$16.90, you'll get one Snowman Starbucks gift card (no stored value) and a pair of coasters/vanity trays (choose from Snowglobe + House, or Snowman + Bear).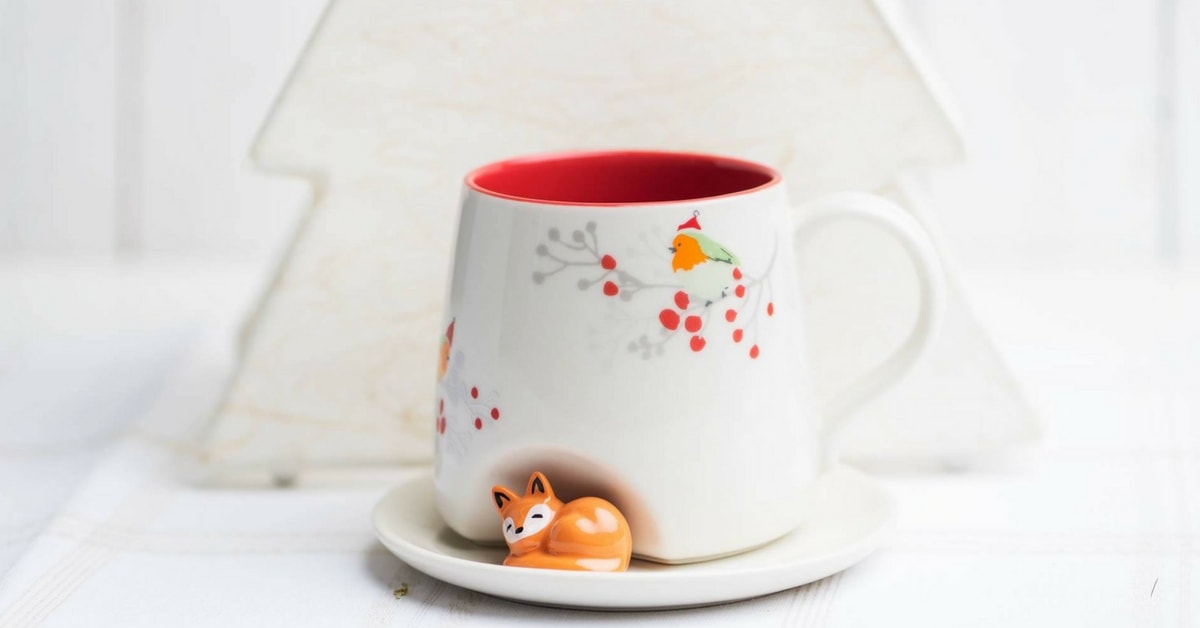 Assorted Winter Drinkware - Assorted Prices
We know, we know. We're supposed to be helping you save money, but just look...!
Here's what we think: Pampering yourself with drinkware you will actually use and enjoy will keep you more productive and happy in the office, which encourages you to put out quality work. Also, buy these and you'll instantly win Secret Santa this year.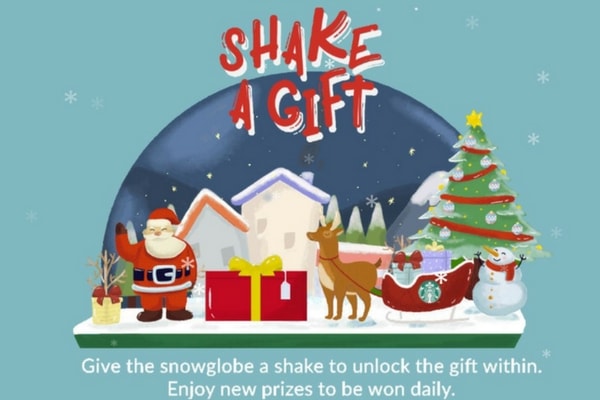 Win Vouchers and Gifts With Starbucks Shake-A-Gift
Starbucks savings, vouchers and gifts are always welcome, especially during this season of special drinks and new snacks.
Head on over to play the Starbucks Shake-A-Gift game, which is giving out anything from in-store discounts to free drinks! Only 1 play per day is allowed per device, but it's still a nice way to save some money while you pamper yourself this Christmas.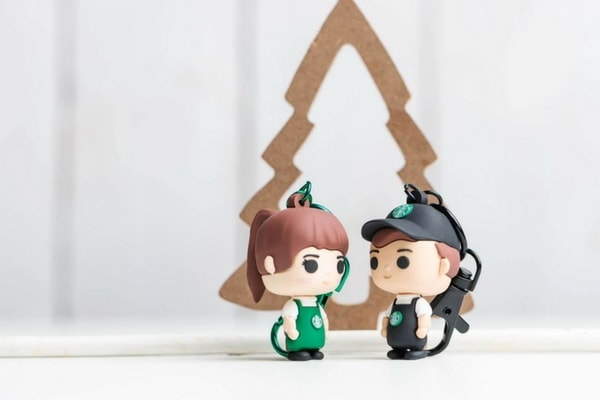 Starbucks Barista Keychains - S$9.90
In case you need a stronger talisman to ward off office sleepiness (beyond your daily cuppa, that is), here's a pair of Starbucks baristas you can carry in your pocket.
Available for S$9.90 each, you can take your pick of a boy or a girl barista. (Or get both, so you can easily re-enact your favourite K-drama scenes whenever the urge hits.)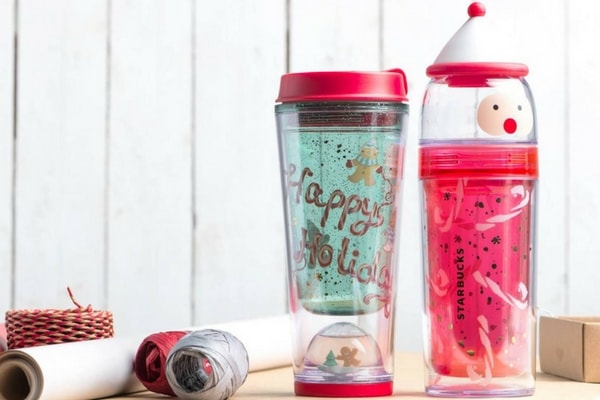 Starbucks Christmas Drinkware - S$19.90 each (U.P. S$29.90)
In case you're looking for a excuse to get some new drinkware, Starbucks is knocking S$10 off their festive water bottles and tumblers this week.
From 20 to 26 Nov, walk into any Starbucks Store and pick up these new festive drinkware at the special price of S$19.90 - that's S$10 off the usual price of S$29.90!
Pick from two cheery designs - one, a double-walled Happy Holidays tumbler that keeps drinks hot or cold; and another a Santa Water Bottle with a center that twists open to easily accommodate ice.
Both these themed drinkware hold a generous 12 oz of liquid, and are available for a limited time only.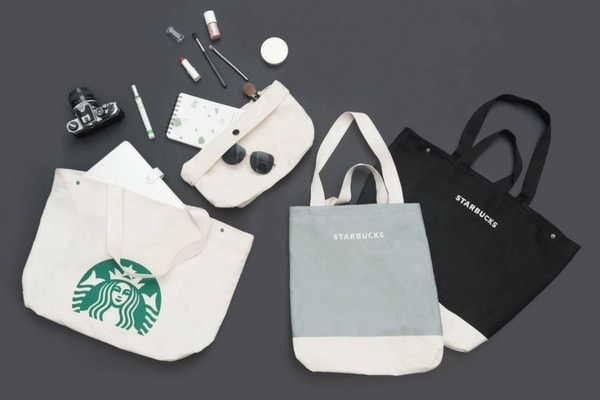 New Starbucks Totes - S$26.90 each
Check out these stylish Starbucks totes that come in 3 designs - 2 with a modern, understated typography, and 1 featuring the classic Starbucks Mermaid logo.
Roomy and functional, each of these Starbucks totes are designed to contain all your essentials for a trip out on town. And to help keep your things in order, each comes with a handy bag organiser.
Available now for S$26.90 each.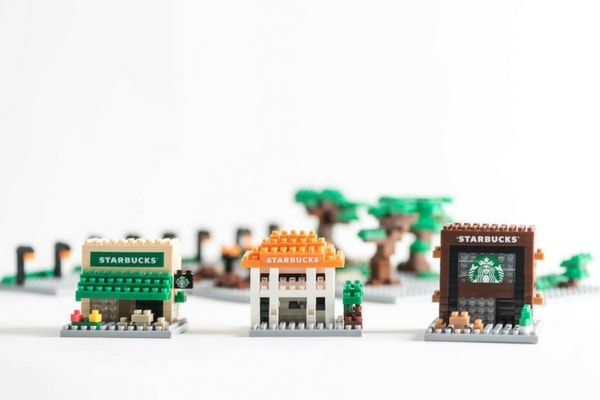 Starbucks Miniblocks - S$14.90 each
In case you need something to filled with in between your caffeine fixes, get your hands on these Starbucks miniblock sets that let you build you very own Starbucks outlet.
Choose from 3 different designs (or get all 3 and customise your own) for a desktop piece that's both a conversation starter and a warning not to approach you before you've had your daily cuppa.
Available now for S$14.90 per set.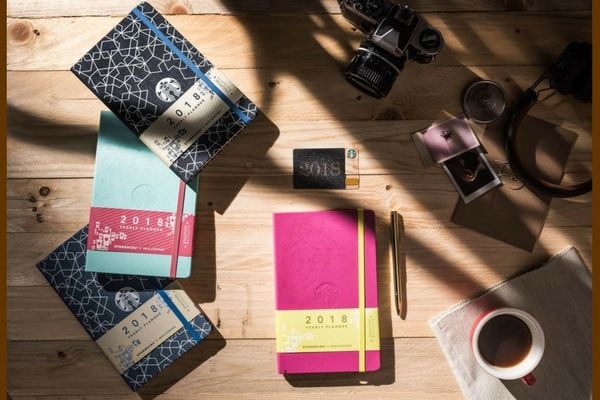 Limited Edition 2018 Starbucks Card Plus S$10 off Moleskine 2018 Planner with Reload of S$30 or More
If you're panicking because it's only three more months till the end of the year, head over to your nearest Starbucks and calm yourself down with your favourite handcrafted drink.
While there, go ahead and pick up a stylish Moleskine 2018 Planner for S$28.90 (U.P S$38.90), and receive a limited edition 2018 Starbucks Card to boot! To enjoy the bundle, simply top up at least S$30 in your favourite Starbucks Card.
Let's break it down. Coffee credit - check. High-class notebook to scribble in - check. Limited edition 2018 Starbucks Card before it was cool - check. Yep. this promo everything you need to be a bonafide coffeehouse junkie.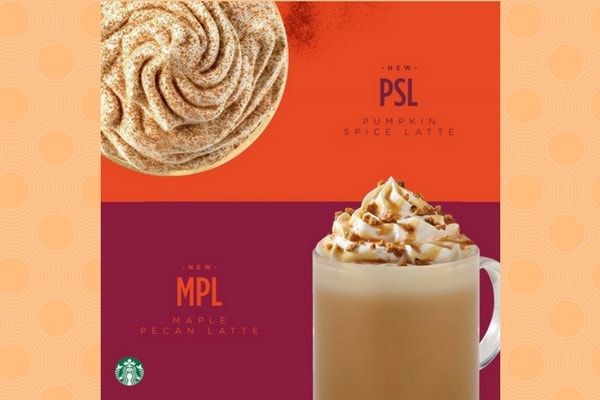 Grab Your Pumpkin Spice Latte Now! (From S$7.10)
Hold everything.
Gather up your favourite gal pals and make a beeline for your nearest Starbucks, because the legendary Pumpkin Spice Latte has finally graced our fair shores!
The official drink that marks the start of autumn in North America, the Pumpkin Spice Latte gets its name from the holiday spices - clove, cinnamon and nutmeg - that feature prominently in the drink. When combined with espresso and steamed milk, the resulting brew allegedly has a mysterious hold over white girls, turning them into dedicated imbibers who haunt the neighbourhood Starbucks. We wonder if Asian girls will be immune.
If somehow the Pumpkin Spice Latte fails to work its magic over you (heathen!), try the Maple Pecan Latte, a concoction combining espresso, milk and maple pecan sauce, topped with maple pecan drizzle and pecan praline.
Starbucks Credit Card Promotions in Singapore
Use the right credit card at Starbucks and get rebates or discounts on your purchases!
10% Citi Rebate with Citibank Credit Cards
Got a Citibank credit card already? You can get a 10% Citi Rebate from Starbucks with a minimum S$10 purchase. Simply use your Citi PremierMiles Visa, Citi Rewards Card, Citi Cash Back Card, or Citi SMRT Platinum Visa Card to pay for your coffee, and rack up your rebates!
Rebates work just like cash (1 Citi Rebate = S$1) and they never expire. Who says your latte habit has to eat into your finances?
Not sure which card to get? How about the Citi PremierMiles Visa Signature Card? You can earn 1.2 air miles per S$1 spent (2 miles on overseas purchases), which is very handy for saving money on your holidays.
Read This Next:
Credit Card Movie Ticket Promotions You Should Use Today
Agoda Credit Card Promotions for All Your Holidays This Year