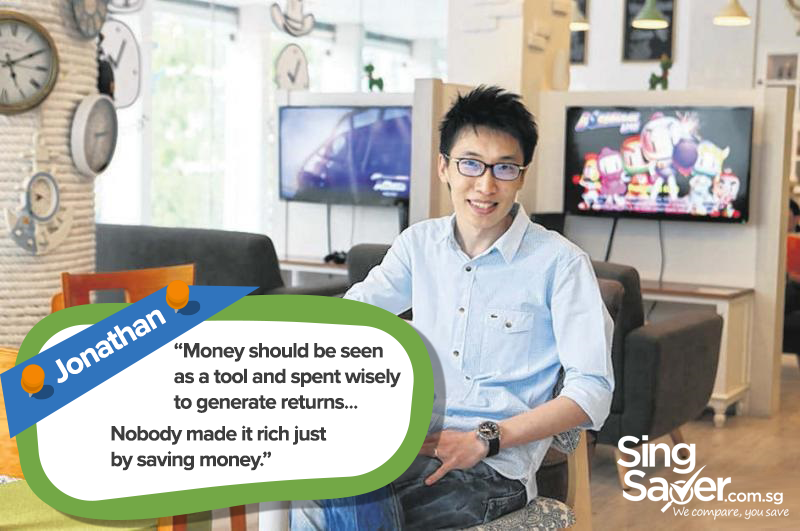 Q1. Could you do a short introduction about yourself and what you do?
I was the youngest of 3 siblings and my dad was the sole breadwinner as a taxi driver for over 30 years, so I quickly learnt the importance of money and started working odd jobs since I was 15. I majored in Electrical Engineering in NUS, but ended up working for Merrill Lynch after graduation.
I soon realised that banking was not really for me, and I made a switch to become a sports trader with Singapore Pools and have been managing the odds for the sports gaming business since 2011.
I have been trying a little entrepreneurship since 2009 by selling stationery on Qoo10 (then known as gmarket) and also F&B. I got lucky in 2013 when Lockdown Escape Game was founded and in 2014 for Coffeemin Time Cafe, so I now manage their various projects in Singapore, Malaysia and Indonesia.
Q2. What are some of the money saving tips that you live by?
Only buy what is needed. I believe in living a minimalist lifestyle, so it is not difficult to save money for me. However, money should be seen as a tool and spent wisely to generate returns, instead of having a mindset to just save the money for the sake of saving. Nobody made it rich just by saving money.
Q3.  Being an entrepreneur, what is the toughest part in managing your finance in your job?
It is not difficult to manage the finance. Think big from the beginning by laying out clear and objective rules to run the small business like a big corporate company. Proper accounting and integrity is the best way to managing the company's finance. This makes it easier to get in new investors as it represents the maturity of the management. Never mix personal expenses with the company as it sets a bad example to the team and investors.
Q4. Any tips for the aspiring entrepreneurs out there?
It is important to have a higher goal or motivation before starting a business. Not every business will see success in first few months or years, so it can be demoralising if the only motivation is to make a lot of money. Most people do not realise that entrepreneurs also work a lot harder and longer than an employee, so be prepared to work 80 hours a week for many years in exchange for a possibility to work 8 hours a week in the future.