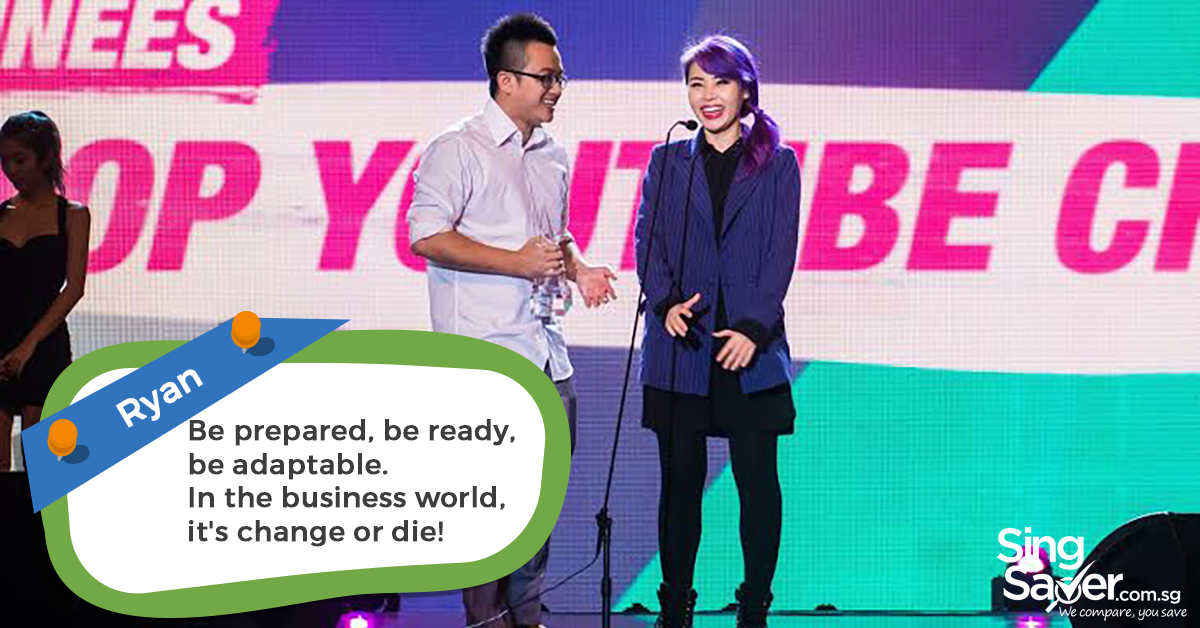 Q1. Could you do a short introduction about yourself and what you do?
I am Ryan and I run a youtube channel together with my wife Sylvia. We do comedy videos on Night Owl Cinematics 😀
Q2. What are some of the money saving tips that you live by?
1 habit we live by is being very aware of what we spend on, make a record, and spend what's left after saving, not save what's left after spending 😀
Q3.  Being an entrepreneur, what is the toughest part in managing your finance in your job?
Managing cashflow is definitely one of the bigger problem, as client may not necessarily pay on time, so it's important to have savings so payments to staff would not be delayed (salary, claims etc)
Q4. Any tips for the aspiring entrepreneurs out there?
Be prepared, be ready, be adaptable. In the business world, it's change or die!