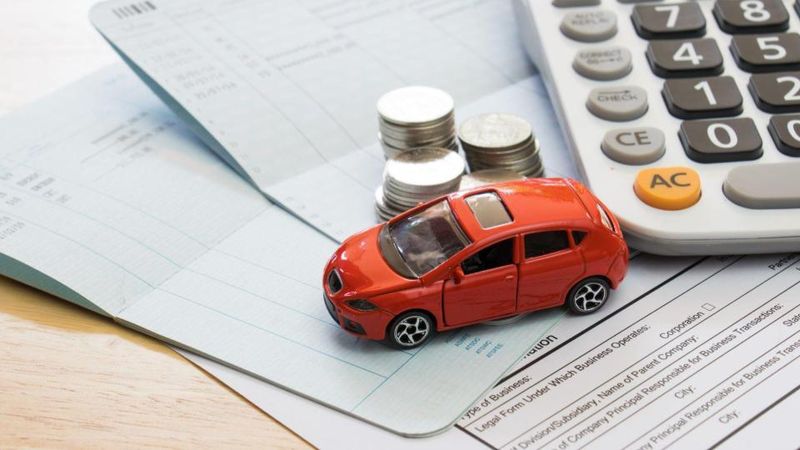 MSIG's car insurance offers all-round coverage and benefits right out of the box, while AXA SmartDrive provides almost unparalleled customisation and permutations. Which car insurance policy should you pick to get you over the finish line?
MSIG Private Motor and AXA SmartDrive are both highly popular options among drivers seeking insurance coverage for their private cars in Singapore.
Both have the potential to offer a highly comprehensive range of benefits and coverage for you and your family members, but they get there in their own ways.
In this article, we're taking a closer look at MSIG Private Motor and AXA SmartDrive.
We'll examine how they differ, where they share similarities, and put them head-to-head to help you understand which one suits you better.
Side-by-side comparison: MSIG Private Motor vs AXA SmartDrive
MSIG Private Motor
AXA SmartDrive
Loss, theft or damage of car
Up to market value at time of loss or damage
Up to market value at time of loss or damage
Liability to third parties
Death or bodily injury: Unlimited
Property: Up to S$5m
Death or bodily injury: Unlimited
Property: Up to S$5m
New-for-old replacement
Covered (MotorMax Plus only)
n/a
Personal accident benefits
Policyholder: Up to S$100,000
Authorised driver and/or passenger: Up to S$50,000 each
n/a
Medical benefits
Up to S$1,000 each for policyholder, authorised driver and/or passenger(s)
Up to S$1,000 each for policyholder, authorised driver and/or immediate family members
Emergency medical evacuation and repatriation
Up to S$50.000
n/a
Choice of workshop
Any (only for Motormax Plus plan)
Any (only for selected plans)
Windscreen
Repair (zero excess) or replace (S$100 excess)
Repair (zero excess) or replace (with excess)
Transport allowance
MotorMax Plus: S$50 per day (maximum 10 days)
Selected plans only
Loan protection benefits
Up to S$100,000 (MotorMax Plus only)
n/a
Add-ons and optional benefits
n/a
Available
How these two car insurance plans differ
New-for-old replacement
MSIG Private Motor goes one step further when covering your car. It includes a new-for-old replacement benefit that will furnish a brand new replacement car, provided the insured vehicle is less than 12 months old, and the damage is extensive enough to be considered a total loss.
This new-for-old replacement matches the make, model and engine capacity of the insured vehicle, and to accommodate fluctuations in car prices, covers up to S$100,000 above the vehicle's market value.
Do note that this benefit is only available under the MSIG MotorMax Plus plan.
Personal accident and medical benefits
Between both insurers, only MSIG includes personal accident benefits by default. For AXA, you'll have to purchase a separate add-on if you want personal accident protection to go with your car insurance.
MSIG Private Motor plans offer policyholders either S$20,000 (MotorMax) or S$100,000 (MotorMax Plus) in personal accident cover, which protects against accidental death or disability.
Authorised drivers and/or passengers are also covered, albeit benefits are capped at lower levels: S$10,000 (MotorMax) or S$50,000 (MotorMax Plus).
Moving on now to medical benefits, both MSIG and AXA offer identical coverage here. Policyholders, authorised drivers and passengers are covered for up to S$1,000 each for medical expenses arising from riding in the insured vehicle.
Just take note that the wording used in AXA's documents is 'immediate family', versus the broader term 'passengers' used by MSIG. This could be a small but crucial difference.
Emergency evacuation and repatriation
MSIG Private Motor has another benefit that AXA doesn't offer — it covers emergency evacuation and repatriation for the policyholder, should a serious accident occur while driving overseas.
This scenario isn't as far-fetched as you may think; just imagine being run off the road and down the cliff during a road trip.
Your MSIG policy offers up to S$50,000 in benefits for emergency evacuation and repatriation. And this benefit is available on both the MotorMax and MotorMax Plus plans.
Loan protection benefits
Only MSIG Private Motor offers a loan protection benefit.
How this works is that it kicks in to cover any outstanding car loan payments should the policyholder lose their life as a direct result of an incident involving the insured vehicle.
This benefit is useful for shielding surviving family members against the financial fallout of a fatal accident.
Do note that this benefit is only offered under the MotorMax Plus plan.
Where these two car insurance plans have matching benefits
Cover for car and third-party liability
The two main areas of concern for drivers is 1) damage or loss of their vehicle and 2) causing injury or damage to third parties (for example, accidentally knocking into a pedestrian due to impact from an accident).
In these aspects, both MSIG Private Motor and AXA SmartDrive perform admirably.
Both of these car insurance plans cover up to the full market value of your vehicle at the time of loss, damage or theft. This means that you never have to worry about topping up for the cost of repairs, as your policy will cover up to 100% of the costs.
Next, in terms of third-party liability, both MSIG and AXA offer identical benefits. In case of death or bodily injury, these policies offer unlimited cover. As for damage to third-party property (say, a street lamp, or someone's front gate), you will be covered against claims of up to S$5m.
Choice of workshop and windscreen repairs
Another area in which both MSIG Private Motor and AXA SmartDrive are similar is choice of workshop and windscreen repairs.
MSIG allows you to choose your own car workshop under its MotorMax Plus plan, which is helpful to new drivers who likely have a warranty granted by their dealer.
This means you can continue to make use of your dealer's warranty for any repairs or replacement, and still be able to claim against your policy.
AXA SmartDrive also offers a similar benefit, and also under selected plans.
For windscreen repairs, both policies have matching benefits. Windscreen repairs are covered 100% with no excess. However, should a replacement become necessary, both MSIG and AXA charge an excess.
For MSIG, windscreen replacement excess is S$100, while for AXA, the amount is not stated. Hence, you'll need to check with your agent on this.
Transport allowance
A transport allowance benefit adds utility to a car insurance policy, so it's a good thing that both MSIG and AXA have included this in their respective plans.
This benefit covers the cost spent on alternative transport methods during the period your car is undergoing repairs.
With this, you and/or your family members can temporarily turn to private-hire rides and taxis — especially when having to attend important meetings or time-sensitive appointments.
The MSIG MotorMax Plus plan offers up to S$50 per day, maximum 10 days in transport allowance benefits.
AXA, too, has this benefit for selected plans. The amount covered is not stated, so you'll need to ask them about this too.
MSIG Private Motor or AXA SmartDrive – Which one should you get?
MSIG Private Motor offers more 'complete' coverage as is
MSIG Private Motor is available in two variations: MotorMax, and MotorMax Plus.
While the former is a little more barebones in lieu of greater affordability, it nevertheless offers coverage in all the important areas.
This goes for MotorMax Plus as well, with the difference being much higher claims limits in some areas, as well as the addition of several useful — and in some cases, unique — features and benefits.
As such, MSIG's car insurance policy, especially the more richly-featured MotorMax Plus, comes across as being a more 'complete' package, presenting new drivers or those unfamiliar with car insurance with options that won't lead you very far wrong.
AXA SmartDrive allows more customisation
In contrast, AXA SmartDrive comes in several different variations. Four are listed on their website, but their online brochure lists as many as seven.
No matter which plan you choose, you will receive basic benefits including: cover against damage, loss or theft of your car; third-party liability; towing and transportation after an accident; and windscreen repairs or replacement.
All other benefits and features are scattered among the different plans offered under the SmartDrive banner, so you'll need to parse some amount of information to arrive at the plan that's most suited to your needs.
Adding to the complexity are several optional benefits and add-ons that you can mix and match as needed.
Therefore, AXA SmartDrive can have as many features and benefits as you want — provided you're willing to pay for them.
Hence, this car insurance plan is ideal for those who require or prefer a high degree of customisation.
On the flip side, those who are unfamiliar with car insurance, or prefer not to get into the nitty gritty details may find the sheer number of choices overwhelming.
Read these next:
Personal Accident Insurance Claims: A Simple 4-Step Guide
5 Things That Can Void Your Personal Accident Insurance Claims
Car Insurance 2019: What You Need To Know And How These 5 Factors Determine Your Car Insurance Premium
11 Fun (and Lesser-Known) Facts About Car Insurance For Car Owners
7 Facts You Need to Know About Car Rental Insurance in Singapore
---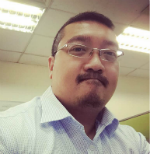 By Alevin Chan
An ex-Financial Planner with a curiosity about what makes people tick, Alevin's mission is to help readers understand the psychology of money. He's also on an ongoing quest to optimise happiness and enjoyment in his life.
---