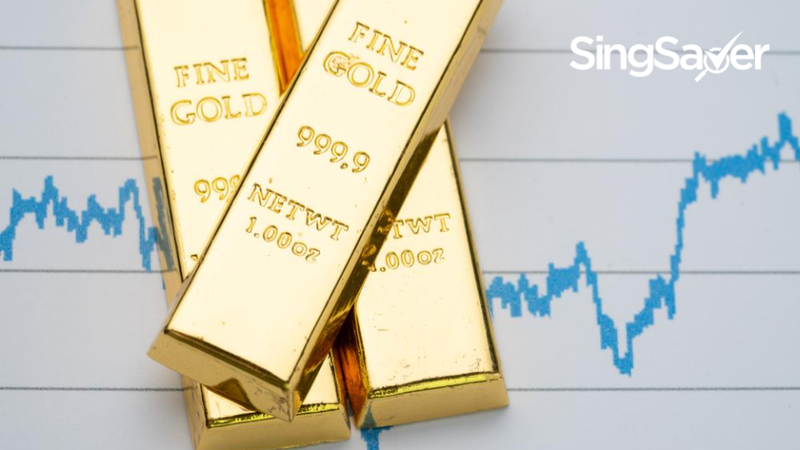 From your gold wedding bands to gold ETFs, there are many ways for you to hedge against market volatility and inflation. Here are the investment basics worth their weight in gold.
By now, we're all accustomed to expecting the unexpected in 2021, whether it's about the latest updates with regards to COVID-19, the worsening of bilateral ties between China and USA, or yet another company shuttering its stores.
The stock market is no different. We've seen the Nasdaq hit their new highs in 2021, but also seen stocks such as Tesla plunge more than 5% in a day.
Similarly, gold prices have recently suffered from an 'overnight crash' with prices dropping US$60 per minute. Amidst all the market uncertainty, gold prices have surged over the past few months, gold is still worth investing in. Here's why:
Reasons why people invest in gold
Gold as a safe haven: A precious metal, gold has been around for centuries, preserving its value over the years and proving to be a good hedge against inflation. It is known to be a safe haven investors fall back on in times of market volatility, as gold can hold its monetary value.
Gold is a tangible asset: Much like cash and property, gold is an item you can see, feel and touch. This makes it an asset you can possess physically, giving it a perception of safety unlike other investment assets such as stocks, bonds or cryptocurrencies.
Diversification of your portfolio: Diversification is one way you can reduce the risk you take in your portfolio. This is done by spreading your investments across asset classes, geographies and industries so that when one industry or asset class takes a hit, your entire portfolio won't go under.
Adding gold to your portfolio is one way to increase diversification, especially as gold has shown to have low correlation to major asset classes.
Globally accepted and recognised: Gold is a precious metal that is recognised and valued all across the world. Be it a jewellery seller in Singapore, South Korea, or the USA, you will be able to sell your gold.
Visual appeal: Some people might purchase gold not just for investment reasons, but also because gold items can look beautiful, classy and elegant. This could be gold items such as your wedding bands, necklace, earrings and bangles.
---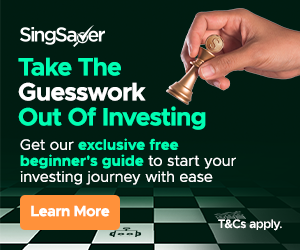 Start managing and saving money like a pro with SingSaver's weekly financial roundups! We dole out easy-to-follow money-saving tips, the latest financial trends and the hottest promotions every week, right into your inbox. This is one mailer you don't want to miss.
Sign up today to receive our exclusive free investing guide for beginners!
---
Ways you can invest in gold
#1 Jewellery
An investment type you can wear.
Gold wedding bands, gold earrings, gold bangles, gold anklets and gold necklaces are all gold jewellery items commonly found in households. These gold jewellery items are practical to keep compared to other jewellery counterparts such as diamonds, as gold is able to preserve the value over time even if the trendy designs of today become outdated in the future. This is because the value of gold lies in its weight and purity.
The best part about purchasing gold jewellery is that they can be worn as an accessory. Even if you choose not to sell your gold jewellery in the future, you can still find purpose with your gold jewellery, wearing it out on special occasions, or even keeping it as a hand-me-down for your children.
Gold jewellery is also easy to purchase. You can head into any jewellery shop or even pawn shops to purchase off the counter.
| | |
| --- | --- |
| Pros | Cons |
| Easy to buy from jewellery shops and pawn shops | Takes up physical space |
| Has a purpose beyond investments — can be used as an accessory | Has sentimental value, potentially making it harder for yourself to sell in the future |
#2 Physical gold
Gold is money.
You can buy physical gold such as gold bars and gold bullion coins from gold retailers based on the current rates. For example, if you were to buy one kilobar of gold bar today, that would be S$85,000 sitting in your closet at home.
These gold bars or gold bullion coins can be purchased online or in person. For example, existing UOB customers can buy gold items online and collect them in person at UOB's Main Branch. You can even use your CPF funds to purchase gold under the CPF Investment Scheme.
While it might be nice to keep bars of gold at home as your safety stash, physical gold not only takes up space, but also requires additional logistics to store and keep secure. This could mean spending on a safe deposit box at the bank, rather than keeping the valuable gold item at home.
| | |
| --- | --- |
| Pros | Cons |
| Be a proud owner of a gold bar | Takes up physical space |
| Sense of security when you're able to see, feel and touch the gold | Costs to keep the gold safe and secure, such as using a safe deposit box |
#3 Gold Exchange Traded Fund (ETF)
Instead of purchasing physical gold, you can invest in gold by purchasing an ETF that owns, holds and derives its value from holding the physical gold. This way, you can get exposure to the gold market in a cost-efficient way, without actually having to own the precious metal.
ETFs have shown to be a popular investment vehicle, with the SPDR Gold Shares ETF leading the charge. It clocked the highest average monthly turnover value amongst all the ETFs listed on the SGX in H1 2020, highlighting the shift in investor interest into gold last year. On top of that, Singaporean investors are now able to access them in local currency since 30th June 2021.
Gold ETFs trade on stock exchanges, making it highly liquid and accessible to all investors. Using the aforementioned SPDR Gold Shares ETF as an example, it is the largest physically backed gold ETF with more than US$70 billion worth of assets. It holds gold bars with the aim of tracking the performance of gold bullion.
There are also ETFs such as the iShares MSCI Global Gold Miners ETF and VanEck Vectors Gold Miners ETF that track gold mining companies.
| | |
| --- | --- |
| Pros | Cons |
| Highly liquid, can be bought and sold on the stock market | Fees involved when purchasing ETFs, such as the expense ratio as well as commissions when buying or selling |
| Get gold exposure without having to own the gold | Smaller, lesser known ETFs could be illiquid, making it difficult to sell |
| Low cost method to start investing in gold, without having to select a gold stock or build your own gold portfolio | |
#4 Gold stocks
Other than purchasing an ETF, you can also consider picking individual stocks tied to businesses in the gold mining industry.
Stocks in the gold mining industry are companies that extract the yellow metal from their mines. Examples of such stocks include Newmont Corporation and Barrick Gold Corporation. Newmont Corporation is the world's leading gold company that actively operates mines in nine countries. It is also the only gold producer listed in the S&P 500 Index. However, with the recent slide in gold prices, Newmont's stock prices have also plunged more than 20% in the last three months of 2021.
Purchasing gold-related stocks allows you to make intraday trades, much like purchasing an ETF or other types of stocks in the market. Investors that prefer to invest for dividends can also consider gold stocks instead of physical gold.
| | |
| --- | --- |
| Pros | Cons |
| Highly liquid, can be bought and sold on the stock market | Subject to market volatility |
| Some gold companies give out dividends to investors | Less diversified than an ETF |
#5 Gold certificate
Physical gold can take up space. If storing your gold is a concern, you can consider a gold certificate instead. Gold certificates can be exchanged for cash or physical gold. They can also be held by two holders.
For example, UOB has gold certificates which are sold in kilocerts (priced the same way as gold bars) and up to a maximum of 30 kilobars per certificate. They also have no expiry date, so you won't be forced to liquidate your gold certificate. However, these gold certificates come with a fee. UOB charges a flat S$5 per certificate as well as a service charge of S$72 per kilobar per annum, subject to GST.
| | |
| --- | --- |
| Pros | Cons |
| Does not take up physical space | Incur a service charge and fee |
| Akin to buying a gold bar | Must keep the gold certificate safe as it is possible to lose, misplace or have your gold certificate stolen, although a new certificate may be issued |
#6 Gold savings account
When it comes to savings accounts, the usual names like DBS Multiplier, OCBC 360 and UOB One come to mind. But did you know that UOB offers a unique product — a gold savings account?
This gold savings account allows you to buy and sell gold without having to physically purchase the gold. Your gold holdings are recorded in grams and the minimum quantity per transaction is five grams of gold.
| | |
| --- | --- |
| Pros | Cons |
| Does not take up physical space, while still allowing you to buy and sell gold | Incur a monthly service charge of 0.25% p.a., subject to a monthly minimum charge of 0.12 grams of gold — potentially a hefty fee to pay if you only plan to buy a small quantity of gold. |
| Can purchase gold using CPF funds | A minimum quantity per transaction of 5 grams of gold required |
| | Must have minimum balance of 5 grams of gold in your gold savings account |
Besides the ways listed above, there are also other gold-related products such as Gold Linked Notes (GLNs) offered by DBS, as well as gold trading apps such as Troy Gold and Everest Gold. They allow you to trade gold with little capital required.
Before jumping on the bandwagon, be sure to assess your own portfolio, current market conditions as well as your risk appetite before making your investment decision.
How to use UOB's gold price chart
UOB lists its gold and silver prices in SGD on its website to make things easy for customers and investors. You can also access the gold and silver price chart via UOB Personal Internet Banking or UOB Mighty anytime, anywhere.
While the gold and silver price chart is updated daily, take note that the gold and silver prices shown are subject to change without prior notice and may be different at the time of actual transaction.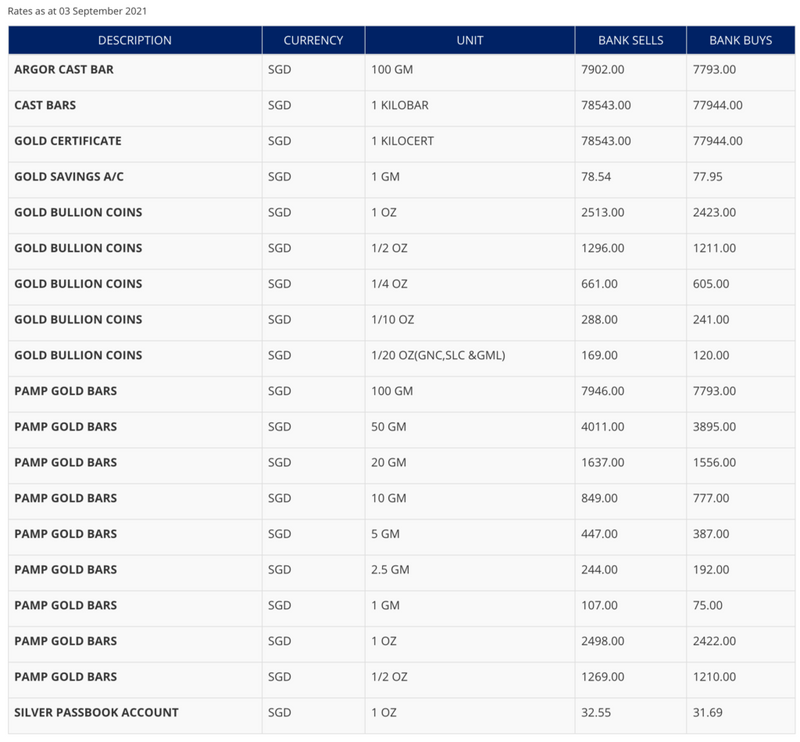 The UOB gold price chart is useful for when you want a quick glance at the prices to decide if you would like to trade.
For instance, the minimum quantity per transaction with a Gold Savings Account is five grams of gold. UOB's gold price chart gives you an indicative price at which the bank is buying or selling one gram of gold that day.
If you've struck the lottery or gotten a fat bonus and are interested in getting some gold bars, UOB's gold price chart shows you how much these gold bars may cost on that day — and there are plenty to choose from.
How to buy gold from UOB
UOB makes it easy for you to shop for different types of gold products online or in person.
Gold savings account
The UOB Gold Savings Account lets you buy and sell gold conveniently without physical delivery. Here are the steps to follow:
Open your Gold Savings Account at a UOB branch
Buy gold conveniently through UOB Personal Internet Banking (click on 'Investments' then 'Gold and Silver') or UOB Mighty (click on 'Services' then 'Buy Gold/Silver')
Available from Mondays to Fridays, 8am to 11pm, excluding Singapore public holidays
Gold bars and gold bullion coins
Existing UOB Personal Internet Banking users can buy gold bars and gold bullion coins online at their convenience. Do collect the gold piece(s) in person at UOB Main Branch within five working days from 9.30am to 4.30 pm to avoid late collection charges.
You don't need to have a UOB account to buy gold bars and gold bullion coins. You can purchase these gold items at the UOB Main Branch from 9.30am to 4.30 pm, Mondays to Fridays excluding public holidays.
Gold certificates
You can purchase gold certificates at the Gold Counter of UOB Main Branch from 9.30am to 4.30 pm, Mondays to Fridays excluding public holidays.
In case you're wondering, the gold certificates are sold in multiples of one kilobar of 999.9 fineness. Each gold certificate is subject to a maximum of 30 kilograms.
UOB fees and charges
Type of gold investment
Fees and charges
Gold Savings Account
– Service charge: 0.25% p.a. of the highest gold balance each month, subject to a monthly min charge of 0.12 grams of gold

– Early account closure fee: S$30 (subject to GST) if you close the account within six months from account opening date
Gold bars
– Late collection charge: S$5 per kg per day; S$2 per piece per day for small bars
– Note: Gold bars must be collected in person at UOB Main Branch within 5 working days of online order placement
Gold bullion coins
– Late collection charge: S$2 per piece per day
– Note: Gold bullion coins must be collected in person at UOB Main Branch within 5 working days of online order placement
Gold certificates
– Flat S$5 certificate fee
– Service charge: S$72 per kilobar per annum
– Note: Certificate fee and service charge are subject to GST
How else can you invest in gold in Singapore?
There are many ways you can go about investing in gold, apart from purchasing gold bars, bullion coins, gold certificates, gold jewellery, gold ETF and gold stocks.
Case in point: the Hugo Gold Vault lets you buy gold starting from as little as S$0.01, subject to a nominal fee of 0.5% per transaction.
There are even more complex gold investment products such as Gold Linked Notes (GLNs), gold options and futures available to sophisticated investors, too. Remember, all investments carry risk.
Read these next:
Guide To Real Estate Investment Trusts (REITs), And Whether You're Ready For It
Uniquely Singaporean Things We Do To Accumulate Wealth
Regular Savings Plan (RSP): What They Are And The Best Ones To Invest In
Endowment vs Insurance Savings vs Bank Savings: What's The Difference?
Syfe Singapore Review (2022): Multiple Portfolios For Various Investment Objectives
---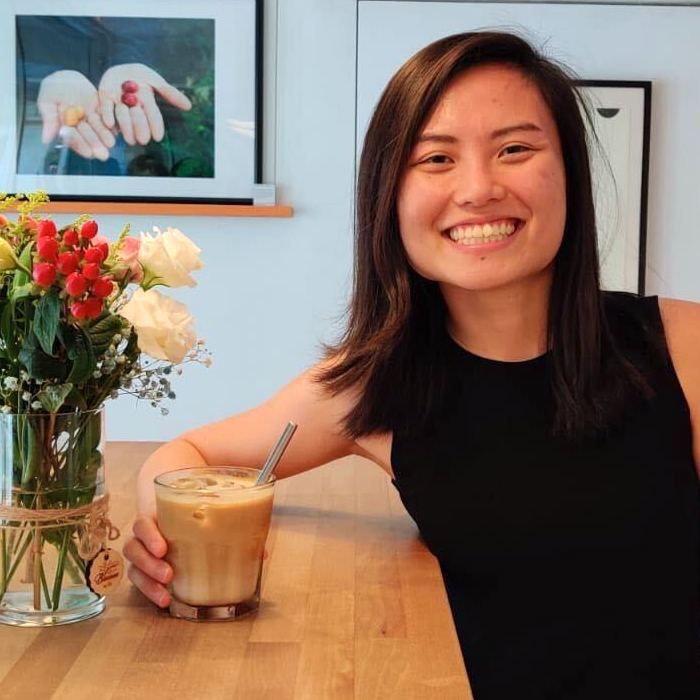 By Ching Sue Mae
A flat white, an adventure-filled travel and a good workout is her fuel. This Manchester United fan enjoys sharing knowledge on personal finance while chasing the dream of financial independence.
---