You probably already know that priority banking provides personalised experience and investment opportunities that are only available for VIP members. However, do you know how important is it when it comes to growing your wealth?
If you have six-figures worth of assets and want a relatively risk-free way to grow your wealth, investing in a priority banking account will be your next smart move.
Priority banking offers many financial and lifestyle perks; from having your own relationship manager to help manage your wealth, to VIP access to airport lounges, to preferential rates for loans.
However, the bigger question is: will parking your money in a priority banking account help to build your wealth?
In this article, we'll lay out the benefits from three priority banking services in Singapore: Citigold, DBS Treasures, and HSBC Premier. Hopefully this will help you decide whether a priority banking account can serve your investment goals.
Let's get started!
What are the requirements of a priority banking account?
In general, you would need to have a minimum of S$200,000 to $350,000 of assets under management (AUM) to qualify for a priority banking account. What this means is that, it doesn't have to be in cash deposits only and can be a mix of cash, insurance products, and investments (REITs, stocks, mutual funds, etc.).
As mentioned, there are a few perks of having a priority banking account. In addition to lifestyle and travel benefits, priority banking also offers these perks:
Your own relationship manager to help you with investment advice, recommendations, ideas, or strategies. What's more, your relationship manager can also help you with the administrative processes
Preferable interest rates, including for fixed deposit accounts
You'll also enjoy lower interest rates for loans
Personalised service where you can contact someone directly instead of getting directed to call centres, saving you time
With that, let's take a look at three priority banking services in Singapore: Citigold, DBS Treasures, and HSBC Premier, and the benefits they provide.
Citigold
To be a priority banking customer with Citigold, a minimum of S$250,000 worth of AUMs is required to open a Citi Wealth First account.
The main highlight of this account is that you get to enjoy a bonus interest of up to 2.8% p.a. on your deposits, upon meeting these requirements:
| | |
| --- | --- |
| Minimum requirement | Interest rate (p.a.) |
| Spend a minimum of S$250 on eligible retail transactions on your Citibank Debit Mastercard | 0.2% |
| Purchase a single lump sum investment of at least S$50,000 in a calendar month (bonds, unit trusts, structured notes) | 0.8% |
| Buy a insurance policy worth of at least S$50,000 in a calendar month (CPF savings and SRS are excluded) | 0.8% |
| Take a home loan worth S$500,000 or more | 0.8% |
| Increase your average savings from the previous month by at least S$3,000 | 0.2% |
As you can see, the requirements aren't by any means an easy feat; and the kicker is you won't earn an interest if you don't meet the minimum requirements. For instance, you won't get to enjoy a 0.8% interest if you take a home loan below S$500,000.
That said, as a priority banking customer, you'll enjoy preferential rates when it comes to home loans, car loans, and brokerage fees.
For example, below is a comparison between Citigold members and regular Citibank members with a fixed rate home loan of S$800,000:
Fixed interest rate (2-year lock-in)
| | | |
| --- | --- | --- |
| Promotional period | Citigold | Citibank |
| Year 1 | 1.65% p.a. | 1.75% p.a. |
| Year 2 | 1.65% p.a. | 1.75% p.a. |
| Year 3 | 1 month compounded SORA + 1.10% p.a. | 1 month compounded SORA + 1.30% p.a. |
| Year 4 (post-promotional period and year 4 onwards) | 1 month compounded SORA + 1.10% p.a. | 1 month compounded SORA + 1.30% p.a. |
As you can see, the interest rate for Citigold is up to 0.20% lower compared to regular Citibank customers. For a S$800,000 loan, Citigold members would need to pay $26,400 in the first two years, and from S$8,800 per year from year 3 onwards.
In contrast, you would need to pay S$28,000 for the first two years, and $10,400 for each subsequent year if you took a mortgage from Citibank.
Citigold members also have access to the Citigold priority hotline, lifetime fee annual waiver on a Citibank credit card of your choice, and your own dedicated wealth management team.
For global banking, you'll enjoy better foreign exchange rates when converting to local or foreign currencies abroad, toll-free access to your home Citigold customer service hotline, and emergency cash withdrawals of up to US$10,000 while overseas.
Aside from that, you won't be charged for foreign exchange conversion fees and administrative charges when you withdraw from a foreign Citibank ATM, fee-free fund transfers between your local and foreign Citibank accounts, and enjoy priority banking privileges at any Citigold centre around the world.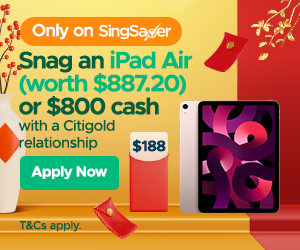 SingSaver Exclusive Offer: Receive an additional S$188 red packet on top of an Apple iPad Air 5th Gen (worth S$887.20) or a Nothing Phone (worth S$869) or S$800 Cash when you make a min. deposit of S$250,000 within 3 months of account opening. Valid till 31 January 2023. T&Cs apply.
Plus, receive up to S$5,716 cash when you make a min. deposit of S$250,000 and fulfil the selected conditions within the qualifying period. T&Cs apply.
This is applicable to all new to bank customers who do not have an existing Citigold or Citibank current/savings account. If you own a Citibank credit card or personal loan, you will still be eligible. T&Cs apply.
You'll also enjoy exclusive privileges, from personalised wealth advisories to a dedicated Relationship Manager – all to close the gap to your financial milestones.
HSBC Premier
Unlike most banks, HSBC offers more options when it comes to qualifying for an HSBC Premier account; you can meet any one of the following conditions:
Option 1: have a minimum of S$200,000 in AUMs
Option 2: have a monthly salary of at least S$15,000 and credited into your HSBC account
Option 3: take a HSBC home loan of at least S$800,000 for a Singapore property, or A$200,000 for an Australian property
Option 4: if you're an existing HSBC Premier member outside of Singapore
What makes HSBC Premier distinct from the rest is that HSBC Premier status is also extended to your family members, including your spouse and up to three children aged 12 to 30.
What this means is that your family members will also get to enjoy the same banking privileges and benefits as you, including financial advice and wealth management from your dedicated relationship manager.
If you're planning on sending your children for overseas studies, they'll have access to international banking, their own debit card, supplementary credit card, cheque book, and will also be assigned with a relationship manager for support when they're abroad.
What's more, your children can access US$2,000 worth of emergency funds at any international HSBC branch and receive complimentary consultations from partner universities.
HSBC Premier members are eligible for the HSBC Premier Mastercard, which gives 5% cashback on dining, petrol, groceries, or transport expenses. The cashback is capped at S$150 per month, or up to S$1,800 per year. Every dollar spent also earns you one reward point, which can be used to redeem shopping and dining vouchers, or to offset your expenditures. As an HSBC card holder, you can earn an additional 1% cashback (capped at S$500) on all credit card spendings with the HSBC Everyday+ programme.
Premier members who open a HSBC Everyday Global Account will have access to 11 different currencies, with no fees charged on retail spends or withdrawals for 10 currencies. You'll also enjoy fee-free global transfers with HSBC Global Money Transfers, zero ATM or transaction fees at HSBC ATMs anywhere in the world, get preferential foreign exchange rates, and earn cashback on spendings.
Aside from that, you'll also enjoy these perks:
Premier banking privileges at any HSBC branch
Access to HSBC's digital securities, unit trust trading, and wealth management platforms
Preferential savings, mortgage, and foreign exchange rates
Up to S$2,500 cash credit when you invest in HSBC's wealth products
Preferential personal loan rates of 2.6% p.a.
Preferential time deposit rates of 0.40% p.a. for three months, and 0.60% p.a. for nine months. You'll also enjoy preferential rates for foreign currency time deposits
DBS Treasures
DBS Treasures has one of the highest requirements for priority banking: you need to have a minimum of S$350,000 and be an Accredited Investor, which, according to the Monetary Authority of Singapore (MAS), means meeting at least one of these requirements:
Have personal assets worth least S$2 million;
Have an income of at least S$300,000 in the last 12 months; or
A corporation with assets worth more than S$10 million
Like other priority banking programmes, you'll enjoy perks such as access to DBS' wealth management account for your investing activities and your own dedicated relationship manager. On top of that, you'll also enjoy the following benefits:
| | |
| --- | --- |
| Insurance | Cash rebate of 0.3% when you purchase a Single Premium Universal/Whole Life Plan (capped at S$3,500). You'll also receive cash rebates if you purchase qualifying a Regular Premium plan |
| Online funds investing | Cash rebate of up to S$4,100 for first unit trust purchased on DBS Online Funds Investing platform |
| Online equity trading | 10% commission rebate for all trades via DBS Online Equities Trading platform |
| Preferable home loan rates | 3-month SORA interest rate starting from 0.75% p.a., or up to S$2,800 cash rebate if you refinance your home loan |
| DBS Treasures exclusive safekeeping service | Complementary six months use of a medium safe deposit box |
However, note that a service fee of S$50 will be charged if your account balance at the end of each month falls below S$200,000.
---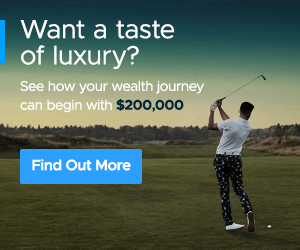 Ready to level up? Find out how you can make your money work harder and smarter for you. Enjoy your own dedicated relationship manager and privileged access to a whole suite of preferential rates with Priority Banking. Compare your options.
---
Conclusion
If you're a new investor, priority banking offers many investment opportunities to grow your wealth; you have your own dedicated relationship manager to help you with your financial goals and members-only access to proprietary wealth tools for financial and investing insights.
On top of that, you'll also enjoy better rates for savings and loans. You also get better cashbacks on spends and won't be charged a transaction fee for overseas ATM withdrawals.
For savvy investors, a priority banking service will help to enhance your investment portfolio with access to private markets and structured assets.
---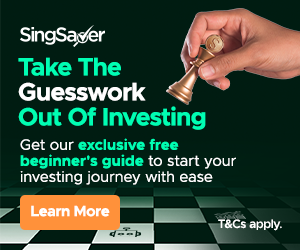 Start managing and saving money like a pro with SingSaver's weekly financial roundups! We dole out easy-to-follow money-saving tips, the latest financial trends and the hottest promotions every week, right into your inbox. This is one mailer you don't want to miss.
Sign up today to receive our exclusive free investing guide for beginners!
---

Read these next:
Priority Banking vs Private Banking: What You Enjoy When You Cross The Last Hurdle
6 Best Perks You Enjoy As A Private Banking Client
A Full Guide To Priority Banking In Singapore (2022)
Normal Banking Vs Priority Banking: Which Should I Choose?
Have Enough Money To Jet Off to Space? 5 Signs You're Ready For Priority Banking