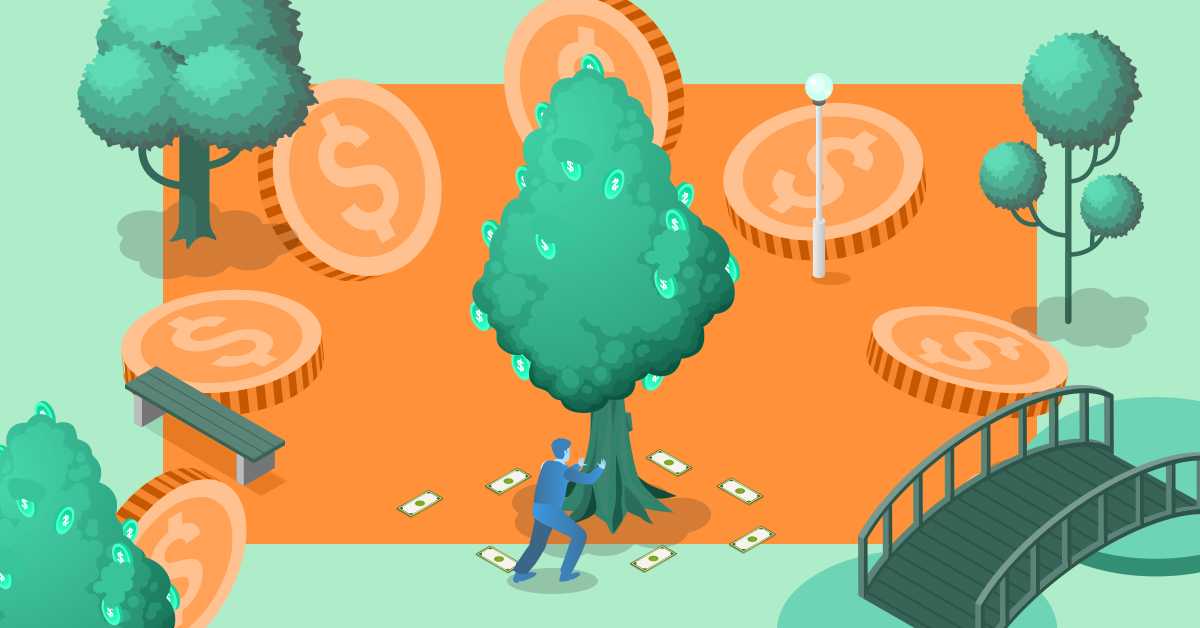 Major banks in Singapore have increased their savings account interest rates in light of the rising rate environment. This begs the question: Which savings account should you stash your cash in right now?
---
Every spending situation is unique. SingSaver assembles the 'Best For' list, so you can decide what's best for you.
---
Before 2019, the average salaried worker could easily earn about 1.85% to 2% a year on high-interest savings accounts such as the DBS Multiplier and UOB One.
However, when COVID-19 struck, economic pressures forced banks to lower their deposit interest rates significantly. The 'new normal' savings accounts interest rate fell to about 1% to 1.6% instead — and that's for the high-interest savings accounts.
But in August 2022, everything changed.
DBS announced that it will be raising interest rates on its Multiplier account, allowing customers to earn up to 3.5% in interest per annum. UOB and OCBC banks followed suit, increasing their interest rates to a maximum of 3.6% and 4.05% respectively. Some good options to park your emergency savings, perhaps?
The revised interest rates kicked in on 1 September 2022.
To save you the trouble of looking through all these new interest rates, here's an easy and up-to-date comparison of the best savings accounts in Singapore. Interest rates are up-to-date as of September 2022.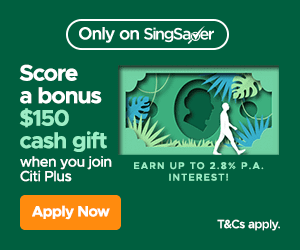 ---
SingSaver Exclusive Offer:
Receive S$150 Cash when you apply for a Citi Plus account through Singsaver, deposit S$15K within 2 months from the month of account opening, and maintain the funds for 4 months after funding in. Fulfilment will be done within 3 months from the end of the fund maintenance period. Valid till 31 October 2022. T&Cs apply.
---
Best savings accounts for salaried workers
Salaried employees in Singapore are spoiled for choice when it comes to high-interest savings accounts. Almost every bank has a savings account that pays bonus interest for crediting your salary and spending on their credit cards. However, do take note that some of them have a minimum salary requirement.
Let's find out how much interest an average Joe can get on his S$10,000 savings, assuming a take-home pay of S$3,500 and monthly credit card spending of S$500.
Savings account
Interest rate
How to maximise
Minimum balance
BOC SmartSaver
0.7%


– Pay 3 bills (min. S$30) to get an extra 0.30%
– High earners (min. S$6,000 salary) get an extra 0.50%
S$1,500
DBS Multiplier Account
0.9%
– No min. salary or credit card spending, as long as they add up to S$2,000
– Bump up your interest rate to the next tier with a DBS home loan
No min. balance until age 29 (subsequently S$3,000)
UOB One Account
1.40%
– Credit your salary through GIRO
– Spend min. S$500 on eligible UOB card
S$1,000
Standard Chartered Bonus$aver
0.31%
– Pay 3 bills (min. S$50) to increase by 0.07%
S$3,000
OCBC 360 Account
0.45%
– Increase monthly balance by S$500 to bump up your interest by 0.2%
S$3,000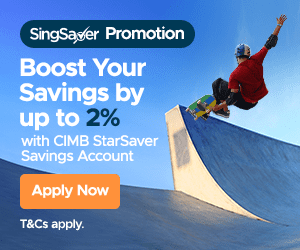 Looking for a savings account that gives you high interest without having to hit multiple requirements? Find out how CIMB StarSaver (Savings) Account can help you achieve your savings goals steadily with up to 2% interest rate.
Winner: UOB One
There used to be a three-way fight between the DBS Multiplier, UOB One and OCBC 360 accounts in this category.
But all three local banks have reduced their interest rates, with the latest round being the DBS Multiplier and UOB One's updates from August 2020 onwards. The knockout blow for the former came on 1 January 2021, when the latest round of rate cuts kicked in.
However, UOB One has since come from behind to take the win for this category. With interest rates up to 3.6% from September 2022, this account will be your smartest choice for now.
The UOB One account grants an interest of 1.40% if you credit your salary to the account and spend at least S$500 on an eligible UOB card. This is for the first S$15,000. To earn the maximum 3.60% p.a., you can maintain the same spending conditions, but the interest will only be applied to your Monthly Average Balance (MAB) of S$75,000 to S$100,000. you'll need to spend more than S$30,000 in three categories and credit your salary to your account. Though the interest is very high, it does require large funds.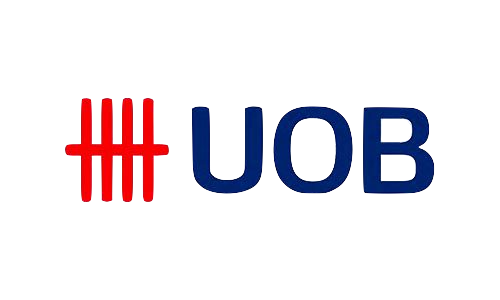 Worth considering: DBS Multiplier
As for the best of the rest in this high interest savings account shootout, the DBS Multiplier stands tall. Not only does it have the next highest interest rate at 0.90%, there aren't many hoops for individuals to jump through to earn this interest. Case in point, you only need to credit your salary and spend on your credit card, with the total transactions adding up to at least S$2,000 every month.
And if you increase your bank balance to more than S$50,000 and carry out transactions to S$30,000 and more, your bonus interest gets bumped up to 3.5% p.a., as of August 2022. That's reminiscent of pre-COVID-19 rates and makes the DBS Multiplier a strong contender if you have the necessary funds on hand.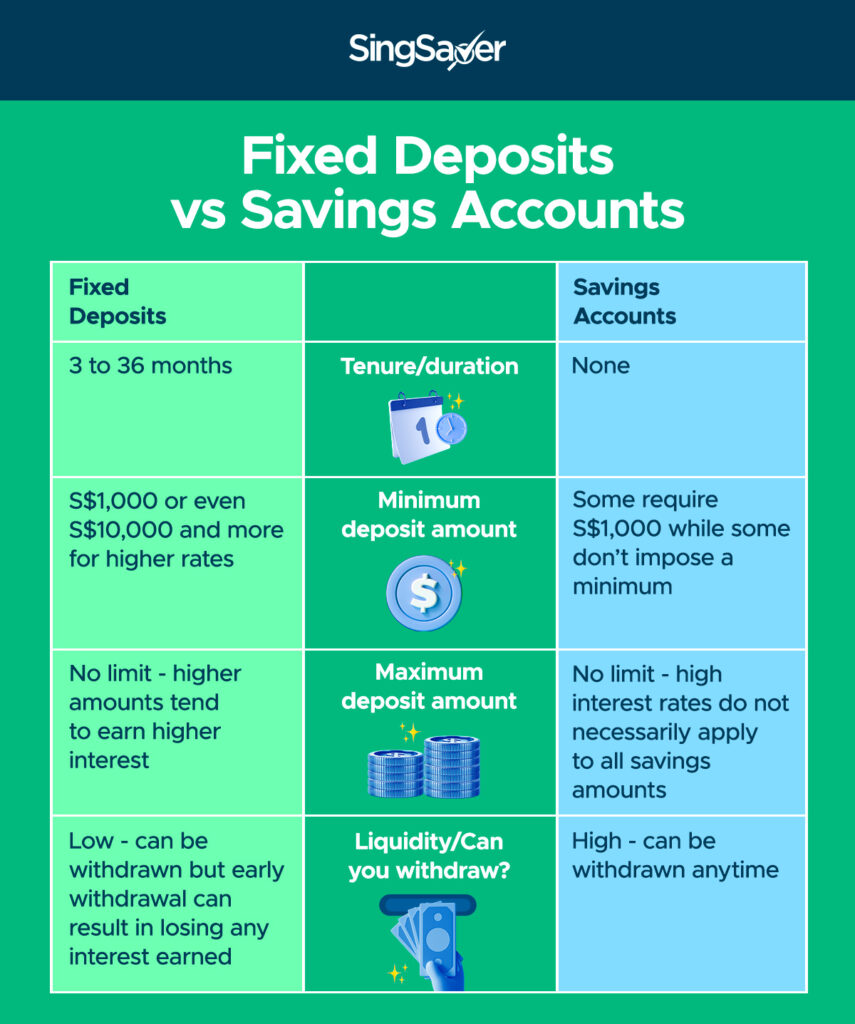 ---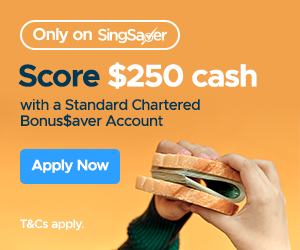 SingSaver Exclusive Offer: Grab an Apple AirPods Gen 3 + Apple AirTag bundle (worth S$314) or $250 cash when you make a min. deposit of S$50,000 in fresh funds and maintain it till the end of the following calendar month. Valid till 2 October 2022. T&Cs apply.
---
Best savings accounts without salary credit
Individuals without regular salaries — freelancers, gig workers, landlords, retirees, stay-at-home parents — need not be left out of the high interest savings account game. However, you might need to be creative with how you earn bonus interest on your savings account.
For simplicity's sake, let's assume you are a freelance writer. You don't have a regular paycheck, but you do spend on your credit card and you have bills to pay like anyone else. How much can you earn on your S$10,000 savings stash in that case? Check out the best options below.
Savings account
Interest rate
How it works
Minimum balance
Maybank Save Up Programme
Up to 3%
– Spend S$500 + GIRO (min. S$300) for 0.95%
– Add on an insurance policy or investment product to get 3%
– Annual insurance premiums start from S$5,000
No min. balance until age 25 (subsequently S$1,000)
Citi InterestPlus Account (applications ceased from 1 Aug 2020 onwards)
Up to 2.50%
– Spend S$25 on credit card + insure OR invest to earn 1.30%
– Spend, insure AND invest to earn 2.50%
– Min. S$250 a month or S$25,000 lump sum for insurance or investment
– Earn additional bonus interest of 1% when you take up a Citibank home loan of at least $250,000
None, but maintain min. S$5,000 for better interest rates
[NEW] Citi Plus
(Citi Interest Booster Account)
Up to 2.80%
– Increase your balance by at least S$1,500
– Make three investments of S$1,000 or more
– Purchase a policy of min S$5,000 regular premium
– Spend at least S$500 month
– Take up a home loan of S$500,000 or more
– Keep your account open during your birthday month
S$15,000 (account service fee of S$15 waived till 31 Dec 2023)
Standard Chartered Bonus$aver
Up to 2.38%
– Spend over S$2000 + pay 3 bills to earn 0.48%
– Invest in unit trust (min. S$30,000) for extra 0.90%
– Buy insurance (min. S$12,000 premium) for extra 0.90%
– You can stack the bonus interest for insurance and investment categories
S$3,000
OCBC 360 Account
Up to 2.38%
– Save and spend to earn up to 0.98%
– Save, spend AND insure or invest to earn up to 1.68%
– Annual insurance premiums start from S$2,000
S$3,000
UOB One Account
Up to 3.0%
– Spend S$500 + pay 3 bills (no min.)
– Highest interest rate with no need to insure or invest
S$1,000
Winner: UOB One Account
The UOB One Account emerges as the best savings account without salary crediting, even though its 0.50% interest rate p.a. for the first S$15,000 puts it at the bottom of the list. Puzzled? Here's why.
It is the only one among all the high interest savings accounts listed with simple and attainable requirements to receive that 0.50% interest p.a. That's why it's also one to consider even if you draw a monthly salary. Just spend S$500 on your UOB credit card and pay three bills by GIRO (no minimum amount) to attain the 0.50% interest p.a.
There is no need to insure or invest with the same bank, and the low minimum balance makes it appropriate for these lean times. If you feel that these categories are relevant when considering competing bank accounts, keep in mind that the monetary commitment is fairly high.
Switching to the UOB One Account for its simple bonus interest structure? You'll need to pick up a UOB credit card to pair it with.

Worth considering: Maybank Save Up Programme
If you don't mind putting some cash in insurance and/or investments, the Maybank Save Up Programme is worth looking into. Alternatively, you can take on a loan for home purchases or renovations, education, or car purchases. Pick any three transaction types to get a 2.75% bonus interest on top of the base interest rate, adding up to 3% p.a.
Spend S$500 on a Maybank credit card, pay bill(s) by GIRO (minimum S$300 in total), and you're two-thirds of the way there. Even if you don't wish to purchase an insurance policy or investment product, there's still a respectable 0.95% interest rate to be had.
For the last one, you can insure with Maybank (min. S$5,000 annually) or buy a unit trust (min. S$25,000). If you happen to need a home, car, renovation or education loan, those count as eligible transactions too, as mentioned earlier. This makes the Maybank Save Up Programme a bank account worth considering if you feel that the UOB One Account's interest rates are too low.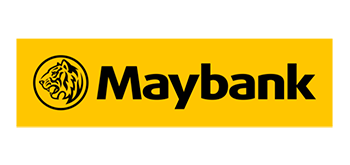 Bonus: Best zero-effort savings accounts
We get it. Not everyone is keen to hit minimum spending requirements or monitor their account balance every month. And with the influx of investment options recently, you might be channelling the bulk of your long-term funds there instead.
If you're a lazy saver or simply want a second account to complement your primary high-interest savings account, here are the best bank accounts that reward you for simply putting your money away for a rainy day.
Savings account
Interest rate
How it works
Minimum balance
POSB SAYE Account
Up to 2%
– Commit to regular monthly savings (you specify the amount)
– Must not withdraw for 2 years
– AT least 16 years old
No minimum
Standard Chartered JumpStart
0.40%
– No action required
– Capped at S$20,000
– Open to 18 to 26 years old only
No minimum
OCBC Bonus+ Savings Account
Up to 0.40%
– Increase balance by S$500 every month
– To earn interest, do not withdraw
S$3,000
UOB Stash Account
Up to 1%
– Stash S$100,000 to earn bonus interest of 0.95%
– Any amount above S$100,000 does not earn interest
– To earn interest, maintain or increase your account balance
S$1,000
CIMB FastSaver
0.30%
– No action required
– 0.30% on S$75,000 savings
– For savings above S$75,000, you earn 0.15% p.a.
– Up to 1% on first S$10,000 if you sign up for a CIMB Visa Signature Card
S$1,000
CIMB Starsaver
Up to 2%
– No action required
– 1% on funds for the first S$100,000
– 2% on funds above S$250,000
S$1,000
You'll notice that some of these savings accounts require you to not touch the funds in order to earn the advertised interest rate. If that's the case, you might want to consider a fixed deposit account instead.
NEW

: GXS Savings Account by GXS Bank (Grab X Singtel)
On 31 August 2022, Singtel and Grab announced the launch of GXS Bank, Singapore's first-ever digital bank.
What became the talk of the town was the GXS Savings Account, which stands out for two reasons:
A daily interest of up to 1.58% will be created on your balance each day
No minimum sum is required
Say what now?
Unlike other banks which gives you interest based on your average daily balance, the GXS Savings Account offers a daily interest of 0.08% per annum, which will be accrued daily.
GXS customers can create up to eight Pockets (goals for education, loans, etc) from their savings account. Each Pocket earns 1.58% interest per annum accrued daily.

However, GXS Bank customers can deposit up to only S$5,000 into the savings account.
But there is no hurry to sign up for an account just yet — the GXS Savings Account will be available in Apple's app store and Google Play Store only from 5 September 2022 onwards.
It will also be rolled out progressively, beginning with selected employees and under-banked customers under GXS, Grab and Singtel.
NEW

: Trust Savings Account by Standard Chartered X FairPrice Group
In light of the rising interest rates, Standard Chartered and FairPrice Group have launched their very own Trust savings account that earns you up to 1.4% p.a. interest rate on your first S$50,000, with an attractive base interest of 1% p.a. If you spend on their Trust debit card, you'll also be able to enjoy up to 11% savings.
You'll also enjoy significant savings of up to 11% and 17% respectively when you shop for your groceries and pump petrol at FairPrice Group grocery stores and Caltex Fuel. Else, anywhere outside FairPrice Group will grant you up to 0.22% savings.
Don't you hate it when savings accounts require a minimum balance and charge you a fee when it falls below the amount? Well, you won't have to worry about that with the Trust Savings Account as they don't have a minimum balance.
On top of that, say goodbye to a lock-in period, monthly fee, account closure fee, foreign transaction fee and card replacement fee — they pride themselves in being a fee-less savings account!
Should you switch savings accounts?
If you're thinking of growing your savings, you're probably itching to take action and switch banks. This would be the best time to make a decision as the dust has settled and Singapore's economy is picking up steam in the second half of 2022.
The best savings accounts still grant you a respectable interest rate p.a., so if what you're putting your money in isn't cutting the mustard right now, then it's time for a swap.
However, banks do change their interest rates every now and then, so do keep your eye on the news. Furthermore, this is the first time that high-interest savings accounts have gone through a recession. It remains to be seen whether their former interest rates will be reinstated. Stay up to date and compare savings accounts easily with SingSaver.
---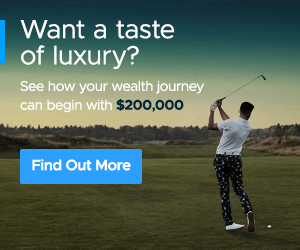 Ready to level up? Find out how you can make your money work harder and smarter for you. Enjoy your own dedicated relationship manager and privileged access to a whole suite of preferential rates with Priority Banking. Compare your options.
---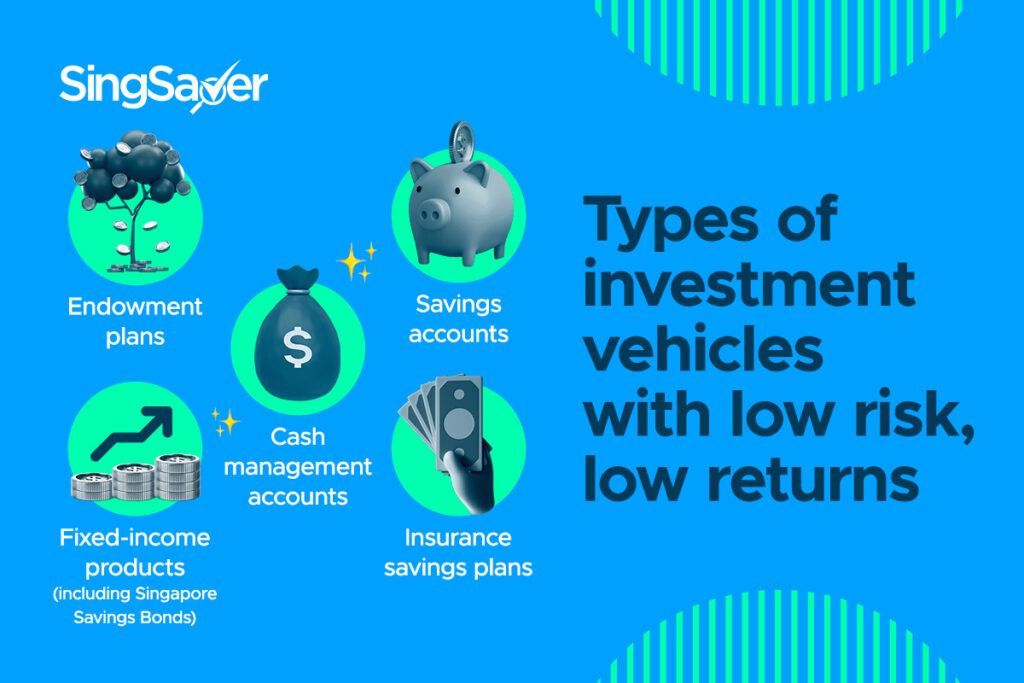 If you've got a large stash of cash that you are unsure what to do with, you can consider being a priority banking customer where you'll gain access to a slew of exclusive privileges and services.
Read these next:
Standard Chartered Bonus$aver Review (2021)
UOB Stash Account Review (2021)
Best Cash Management Accounts In Singapore To Soup Up Your Savings
How Much Savings Should I Have At 35 In Singapore?
New Studies Show Large Retirement Savings Gap In Singapore, And Why Most Regret Not Saving Earlier
---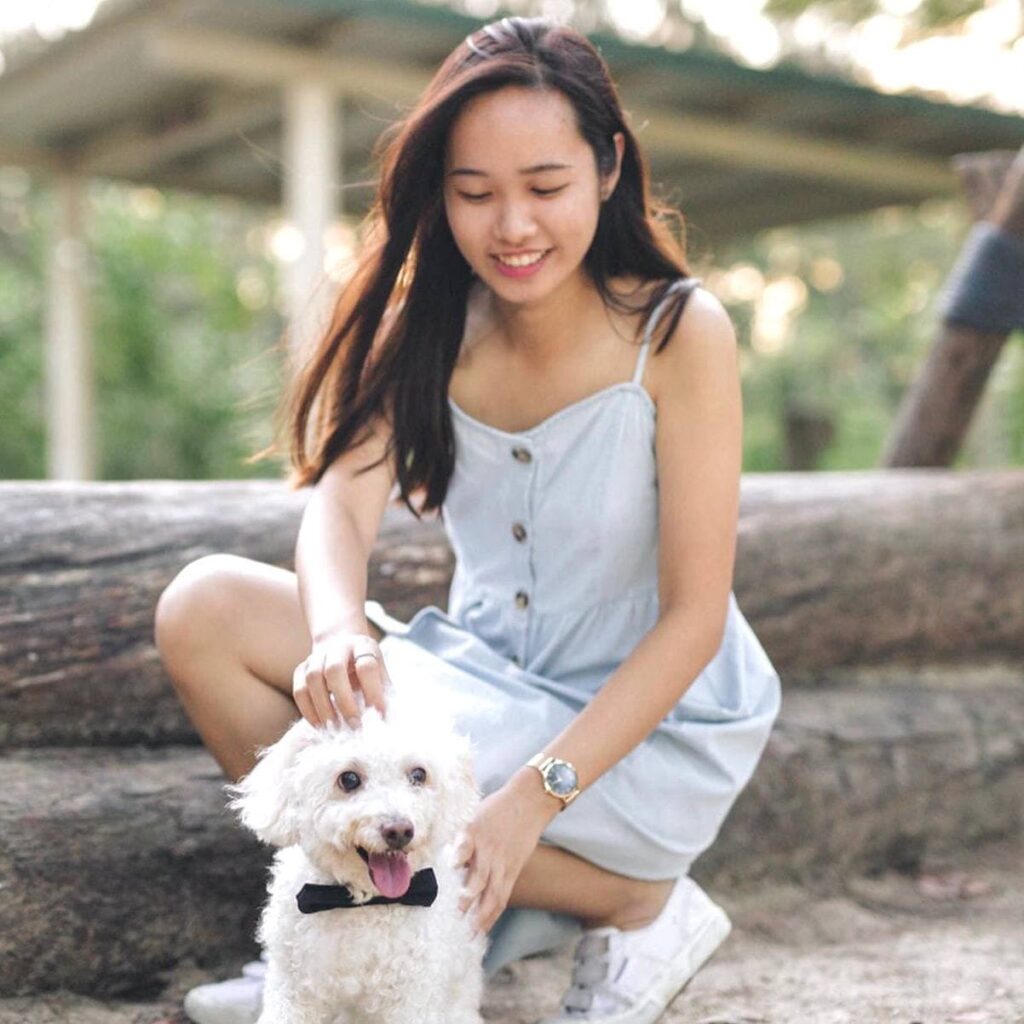 By Deborah Gan
A mahjong addict with an undying love for dogs, Deborah is always on the hunt for cheap deals because she is always broke. That is why she is attempting to be more financially savvy to be.. less broke.
---