Get $100 NTUC voucher when you apply for these Citibank Credit Cards on SingSaver!
Receive $100 NTUC voucher* upon card approval when you apply for the selected Citibank credit card through SingSaver! Promotion ends 28 Feb 2017 extended till 31 March 2017 – Apply now!
*Kindly note that only NEW Citibank Credit Card applicants (i.e. not holding any existing Citibank credit cards are eligible for the $100 NTUC voucher. 
Please note that the only the first Citi application/approval qualifies as a new customer application. Each user is only entitled to one (1) set of $100 NTUC voucher regardless of total number of approved Citibank cards.**
Step 1: Click on the above products to apply
Please do not close the browser after card application as you would need to fill in the browser URL in the voucher redemption form later.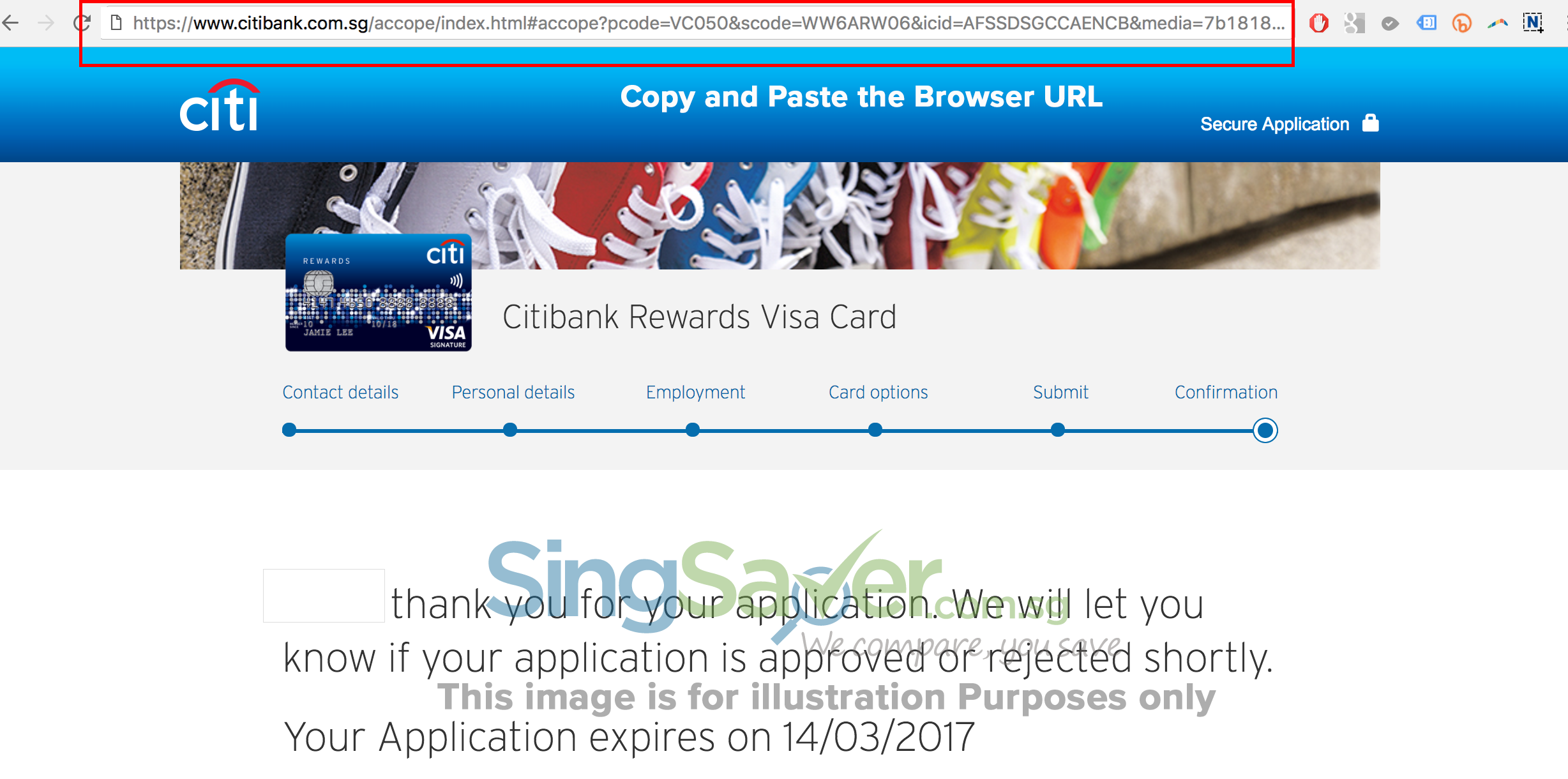 Do note that only card applications through SingSaver.com.sg are eligible for the promotion. Applications made through other channels will not be eligible. Gifts are only applicable upon card approval.

Step 2: Take a screenshot of the Thank You Page and copy the browser URL at the end of the application page
See below for example of Thank You Page of Citibank and example of browser URL
Citibank Thank You Page
Example of browser URL
Step 3: Fill in the Form Below!
Fill in the form before 28 February 2017 31 March 2017 to participate in the promotion! Send us the screenshot of card approval notification to info@singsaver.com.sg from the bank after you receive it to claim the voucher! The screenshot should capture your name and product applied.