---
Every spending situation is unique. SingSaver assembles the 'Best For' list, so you can decide what's best for you.
---
Here are some of the best CFD brokers in Singapore offering low-cost investing, expanded trade markets and intuitive trading platforms.
This blog post will take a slight departure from our usual ones. We'll be assuming that since you clicked on this article, you have enough knowledge in trading to know what CFDs stand for, and how they should be used in an investment portfolio.
On the other hand, if you've no idea what CFDs are, or are still fuzzy about the difference between trading and investing, you might want to skip on ahead to the section headed IMPORTANT before reading the first half.
Buckle up – here we go!
City Index: For active traders in CFDs and Forex
The broker offers an appealing combination of generally low fees (stock CFD fees are rather high, though), diverse research tools and fuss-free account opening.
And the cherry on top would be the ongoing rebate programme which rewards active traders with cash rebates every month.
Trading is available via web, mobile app or desktop app, with the first two options offering a more streamlined and user-friendly interface.
As far as tools go, City Index offers a good variety of order types such as Guaranteed Stop Loss and Knock-out options, allowing investors nimble and flexible controls over trades.

IG: Experienced traders looking for wider exposure to more products
In terms of sheer number of trading products, IG counts among the leaders of the pack given its easy-to-use trading platforms. They also come with highly customisable interfaces and tools across its website, mobile app and desktop software, along with one of the most extensive libraries of research and learning resources.
On offer are news reports, market data analyses and – via its IG Academy – webinars, courses and livestreams by professionals.
While made for more experienced traders, beginners shouldn't pass up the treasure trove that is IG's stellar learning library. At the very least, IG's excellent Trade News and Ideas blog deserves a spot on your daily reading list.

OANDA: For investors new to trading CFDs and forex
For newbie traders dipping their toes into the complicated waters of CFDs, OANDA's automated trading platforms should provide some welcome guidance.
The broker offers numerous technical indicators and a wide range of order types for a combination of visibility and flexibility when trading whether via the web, mobile app or desktop software.
Perhaps the most helpful tool for beginners is OANDA's range of APIs, through which traders can set up and test their own automated trading strategies free of risk.
Enhancing the newbie-friendly environment is OANDA's in-depth learning library, which includes free webinars and other online learning events.

CMC Markets: For traders seeking advanced interface and good research tools
Multiple-award winner CMC Markets prides itself on its intuitive and powerful web trading platform and native app.
Savvy investors should take note; as your hard-earned money is at risk, you need a good user interface to give you every edge you can get. The last thing you want is to misread a trade because of poor interface design, after all.
The broker also offers weekly economic outlooks and trading webinars aimed at traders of all skill levels, so both beginner and experienced traders should feel right at home here.
There's also no minimum deposit to open an account, which means you can sign up and take a peek inside for free. However, you'll need to put in sufficient funds before you can start trading.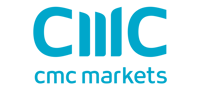 Trading 212: For traders seeking low-cost CFDs, ETFs and stock trades
Known for its low-cost CFDs and commission-free stocks and ETFs, Trading 212 is definitely a platform worth exploring.
As any savvy investor will tell you, the absence of high fees or costly commissions translates to additional savings that multiples over time, adding to your assets. Therefore, being mindful of fees is an important habit to cultivate for traders and investors.
Another plus point of Trading 212 is the robust protection policy of up to £85,000 per trader via the UK's Financial Services Compensation Scheme, offering investors a degree of security in case something goes awry.

Plus500: CFD-focused traders who appreciate a robust protection policy
Trading CFDs is already risky enough, so you don't need your broker to do funny things with your trading funds without your knowledge, thank you very much.
Relative newcomer in Singapore Plus500 makes it a point to offer investors peace of mind via a robust client money protection policy, ensuring your trading funds are used only for trades you authorise, and nothing else.
Your funds are held in segregated accounts, and never used for hedging nor invested for other purposes. (Although to be fair, all brokers operating in Singapore must abide by these and other stipulations set forth by MAS.)
Plus500 seems catered to the younger, Internet-savvy generation, judging by its sleek user trading platforms offered over web and mobile, a rebate and rewards scheme not unlike credit card points or air miles, and sponsorship of Spanish football club Club Atlético de Madrid.
If the lifestyle-themed branding appeals to you, you'll find that trying out the platform is easy to do, with low minimum deposit ($100) and average-priced fees. However, always remember that only CFDs are available for trade, so be sure to take the necessary precautions.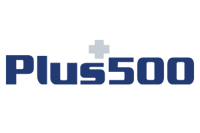 ActivTrades: Investors seeking low-fee option for CFDs and Forex
Another popular broker specialising in CFDs and forex, ActivTrades main draw is its low cost to investors who enjoy low trading fees. Additionally, you won't have to pay any fees for withdrawal and deposit across bank accounts, credit cards and even e-wallets.
Your fully digital trading account – accessible via web, mobile and desktop – comes with two versions of trading platforms, one each for beginners and veterans.
The proprietary ActivTrader platform offers newbie traders a streamlined, simplified interface to trade. Meanwhile, more experienced traders would likely appreciate the more detailed and technical MetaTrader platform.
No matter which camp you belong to, the award-winning ActivTrades is worthy of a try – if you can get past the $1,000 minimum deposit.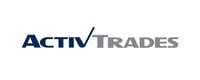 A comparison between CFD brokers for traders in Singapore
CFD Broker
Markets and products
Platform features and tools
Recommended for
Min. deposit
City Index
CFDs, forex and cryptocurrencies
Web, mobile and desktop

Monthly cash rebates for active traders

Guaranteed Stop Loss Order

Knockout Option

Low forex fees

No withdrawal fees
Traders actively focusing on CFDs, forex or crypto markets
$100
IG
CFDs and forex
Web, mobile and desktop

Comparatively large range of products

Extensive library of learning resources, including news reports, data analyses and webinars

Easy-to-use, highly customisable platform
Experienced traders seeking powerful, easy-to-use platforms. However, beginners should take advantage of the free learning resources.
$0
Oanda
CFDs and forex
Web, mobile and desktop

Bundled with FX transfer service, currency converter and other services

At-a-glance trade info

Range of order types available

Webinars and learning events
Newbie traders who seek a user-friendly platform and in-depth learning tools
$0
CMC Markets
CFDs, forex and cryptocurrencies
Web, mobile and desktop

Award-winning, next-gen platform

Multiple order types for flexibility and risk management

No minimum deposit
Forex and crypto traders seeking advanced trading interface and good research tools
$0
Trading 212
CFDs, forex, stocks and ETFs
Web and mobile

No commission for stocks and ETFs trades

Low fees for CFDs

Funds protected by third-party (up to GBP85.000)

No inactivity fee
Traders and investors seeking no-commitment trading platform with intuitive, user-friendly interface
$1
Plus500
CFDs only
Web and mobile

High-level client money protection

Variety of orders and risk management tools

Sleek platform interface
Traders who want to focus on CFDs only
$100
ActivTrades
CFDs and forex
Web, mobile and desktop

Different trading platforms for beginners and advanced traders

Free deposits and withdrawals across bank accounts, credits cards and e-wallets

Low fees
Traders and investors who seek low fees for CFDs and forex
$1,000
IMPORTANT: A message to the uninitiated
CFDs (Contracts-for-Difference) are highly leveraged investment products that can incur huge losses in a short span of time.
Strictly speaking, CFDs should be considered trading, and not investing. If you need to ask what the difference is between the two, then it's a sign you should leave CFDs alone.
But since we always believe in letting our readers judge for themselves, consider the following facts about CFDs.
CFDs are tricky - As many as 75% to 80% of retail investors lose money trading CFDs, even at some of the world's leading brokers. This alone should alert you to the fact that CFDs are not like regular investment products, which may make money while limiting or preventing losses.
CFDs are imaginary - It's all in the name. CFD, or Contract-for-Difference, is an agreement to receive (or pay) an amount based on the price of a particular commodity. You are not actually trading (buying or selling) any actual stock or share. In fact, in a CFD, you do not own the underlying commodity. It's almost as if you're trading in imaginary things.
CFDs are highly leveraged - What makes CFDs so alluring is that they are highly leveraged, which means you can make a lot of money in return. However, the opposite is also true; you can take losses very quickly, and even exceed the amount with which you first started investing!
CFDs are like betting or speculating - So what determines whether you make or lose money? So say, you short a CFD for Commodity A at 10x. The further the price of Commodity A falls (A.K.A a short position), the more money you make. If however, the price rises instead (A.K.A a long position), you'll lose money. The higher it rises, the more money you lose.
On the other hand, if you opened a long position instead, the opposite happens: you'll make money if Commodity A's price rises, and lose money if it falls.
So that begs the question: How do you know whether to open short or long? Answer: The same way you know your 4D numbers are due to strike first prize this week.
There are ways to win at CFDs, but…
As you've surely surmised, CFDs are highly complex and volatile trading products, and beyond the scope of this blog post at this time.
While there are ways to win at CFDs, ranging from technical tools like stop orders to full-blown war-worthy strategies, remember that 75% of CFD traders lose money.
It is far more important to realise that trading CFDs is not for everyone. If it is included in your portfolio, it should only make up a (high-growth, high-risk) part of it. Or at least, a portion of your budget that you can afford to lose.
Overall, you want to focus on growth, stability and to some degree, liquidity as overarching goals and directives.
Read these next:
Best Forex Brokers In Singapore For Avid Traders
7 Popular Types Of Investment In Singapore (And Tips To Use Them For Optimal Gains)
Investing As A Couple? Follow These 7 Essential Tips For Success
Tiger Brokers Review: New Kid On The Block With Low Commissions
Guide To Opening A CDP Account And Tips On How To Use It