It takes millions of dollars to qualify for private banking — so just how worth it is it? Here's all you need to know about the benefits of both priority and private banking to decide which option is more suitable for your needs.
If you've got a fat stash of cash lying in your bank account or (God forbid) piggy bank, then you've probably heard of the term priority banking and the myriad of benefits it has to offer.
But how about private banking? If you think they're just interchangeable terms that people throw around carelessly, think again. It's actually a tier above priority banking and only those who are ultra-wealthy (we're talking about millions of dollars worth of investable assets) can qualify.
Make the cut? Here's the lowdown you need on all the perks that you'll get to enjoy with priority and private banking to decide where you're better off storing your money.
What is priority banking?
Think priority banking as the business class of banks. They're not the most expensive, but not everyone can afford them.
If you're thinking of enrolling into private banking, you've got to transact large amounts with a bank, which usually ranges anywhere from S$100,000 to S$500,000. Though there are some banks that offer as little as S$50,000 just to qualify for the programme, these cases are pretty rare.
But don't worry if you don't have S$100,000 worth of cash — you can have a mix of cash, investments and insurance products with the bank, typically referred to as assets under management (AUM) or total relationship balance (TRB).
Why would people want to transact in such large amounts with a bank through priority banking?
Priority banking perks
#1 Dedicated Relationship Manager
One of the biggest carrots that banks dangle would be a dedicated Relationship Manager, and with good reason.
Not only are they there to offer 24/7 assistance for your banking needs, but they are also equipped with professional financial advice to aid you in your financial journey.
#2 Preferential rates
Being a priority banking customer also means you can enjoy preferential rates all around. Aside from the higher interest rates (that are usually not openly disclosed online) for your savings, you'll also get to enjoy better foreign exchange rates (i.e.purchasing foreign currencies at a lower price).
Some banks also offer fee waivers for selected services such as service fees, management fees and chequebook fees for several bank accounts, remittance fees and ATM card replacement fees.
#3 Lifestyle perks
Moving on to the more exciting part of things. You'll be thrilled to know that there is a slew of lifestyle perks that comes with a priority banking membership.
Foodies can do what they love best with attractive dining discounts, while frequent flyers can take advantage of the free limousine service to and from the airport, as well as exclusive access to luxurious airport VIP lounges around the world.
#4 Priority queueing at banks
Most banks offer priority queueing at physical banks, meaning that you get an 'express pass' and will be attended to immediately. You'll be able to access their private counter since you're a priority banking customer — so say goodbye to snaking queues!
Do note that each bank offers different perks to stand out from the rest, so do your due research beforehand to know what you'll be entitled to.
---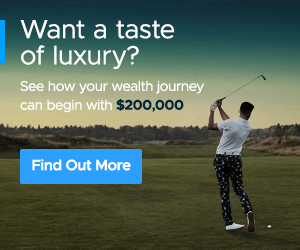 Ready to level up? Find out how you can make your money work harder and smarter for you. Enjoy your own dedicated relationship manager and privileged access to a whole suite of preferential rates with Priority Banking. Compare your options.
---
Pros and cons of priority banking
| | |
| --- | --- |
| Pros of priority banking | Cons of priority banking |
| Lower net worth required: Requires customers to transact in amounts ranging from S$100,000 - S$500,000 so it is easier to qualify | Less investment-centric: Limited perks aiming at growing your wealth |
| Higher interest rates: Priority banking typically offers higher interest rates to incentivise you to store your funds with them | |
| Zero bank fees: All banking fees, convenience fees and other bank-related fees are usually waived | |
What is private banking?
The 'first class' of banking, private banking is only offered to ultra-high-net-worth individuals (UHNWIs) whose accounts have at least six zeros. To be eligible, most banks require an AUM or TRB of S$1,000,000 to S$5,000,000, and it can be a mix of cash, investments and insurance products.
Compared to priority banking, though they may seem similar, private banking customers get to enjoy a wider range of exclusive perks that are usually investment-centric with the main aim of helping them grow their wealth.
Private banking perks
Here's what you can expect from a private banking relationship:
#1 Dedicated private bankers
Similar to priority banking, you'll have a personal dedicated Relationship Manager, but sometimes you may even get a team of private bankers to assist you in your financial planning.
They pay personal attention to your financial needs and are able to provide financial advice and solutions with the sole purpose of growing your wealth. You'll also get the opportunity to meet with specialists and gain exclusive access to the border market to help you take your finances to the next level.
#2 Preferential rates
With private banking, you'll also enjoy preferential rates, though they are a lot more attractive than priority banking.
Similarly, you'll get preferential rates when you purchase and sell currencies. Aside from that, you can enjoy lower interest rates on loans and credit cards, exclusive investment rates, as well as special banking features only for private banking customers like safe-deposit boxes, higher miles conversion rates and free money transfer services on a global scale.
#3 Lifestyle benefits
Fancy free limousine transfers and access to VIP lounges? That's what you'll get with private banking.
On top of that, sit back and enjoy travel privileges that offer discounts on dining and travel bookings. Some banks also provide 24/7 concierge service that gives you recommendations on the best hotels, attractions and flights when you're on vacation, ensuring that all your needs are taken care of and your stay is as hassle-free as possible.
Pros and cons of private banking
| | |
| --- | --- |
| Pros of private banking | Cons of priority banking |
| Wider range of wealth management benefits: Includes financial solutions for retirement, estate succession planning | Higher net worth: Ranging from S$1,000,000 to S$5,000,000, so not many can qualify |
| More exclusive perks: Offer private transactions, priority access and even exclusive hedge funds | Lower interest rates: Interest rates are considerably low at about 0.05% p.a. |
| | Higher management fees: Some private banking comes with higher management fees than regular banks, since you have access to a dedicated private banker |
Which should I get?
Firstly, the obvious question needs to be addressed: do you have enough to consider either option? If so, what are your priorities?
Private banking is great if you want to find the right resources and solutions to grow your wealth. However, its interest rates are akin to that of a regular savings account, meaning that you won't get to grow your wealth through high interest.
If interest rates are your priority, then maybe you'll be better off as a priority banking customer instead since they are comparatively higher, while being able to enjoy a decent range of benefits, including a Relationship Manager who can help you with your financial needs. You can then do your own investments on the side with your extra cash, like with a robo-advisor.
---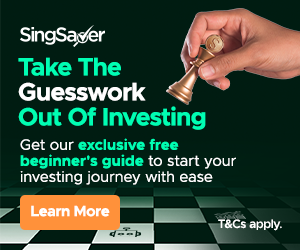 Start managing and saving money like a pro with SingSaver's weekly financial roundups! We dole out easy-to-follow money-saving tips, the latest financial trends and the hottest promotions every week, right into your inbox. This is one mailer you don't want to miss.
Sign up today to receive our exclusive free investing guide for beginners!
---
Read these next:
A Full Guide To Priority Banking In Singapore (2021)
6 Things Your Priority Banking Relationship Manager Can Do
Normal Banking Vs Priority Banking: Which Should I Choose?
Privilege Banking: What's In It For You and Your Money
6 Best Perks You Enjoy As A Private Banking Client