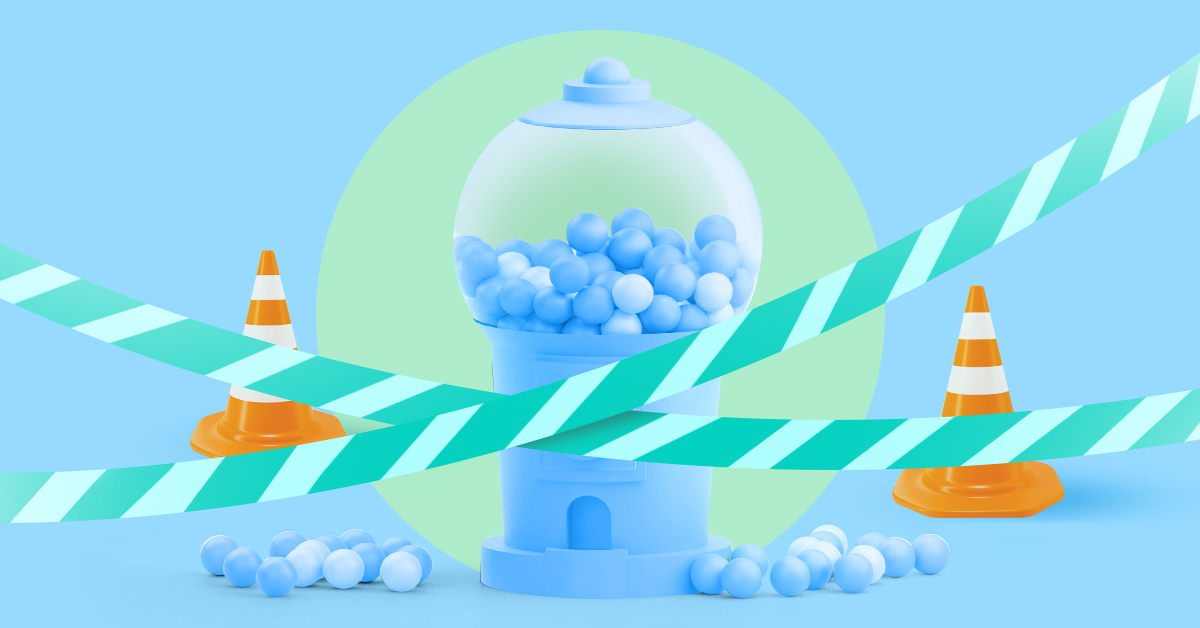 Many Singaporeans put their faith in the lottery to get rich. However, the chance of striking the lottery is extremely slim, you would be better off finding other ways to put your money to work, such as investing it.
Buying Toto is Singaporeans' favourite pastime (next to shopping, eating, and complaining that is). And in case you haven't noticed, this year's Toto Hongbao draw of S$19.4 million was the biggest draw since 2000.
However, according to Interactive Mathematics, the chances of winning the grand prize in Group 1 in Toto is 1 in 13,983,816. In fact, you stand a higher chance of getting the following:
Struck by lightning (1 in 1,000,000)
Becoming a movie star (1 in 1,500,000)
Hit by a part of a plane falling from the sky (1 in 10,000,000)
Possessed by Satan (1 in 7000)
Elected as the President of the United States (1 in 10,000,000)
Despite the science, Singaporeans are still willing to endure long queues and place their bets to 'huat big big'.
While there is nothing wrong with trying your luck to win big and get rich, the smarter way is to put your hard-earned money into investments as the probability of getting better returns is higher. Without further ado, below are 5 ways to invest money that can make you rich faster.
---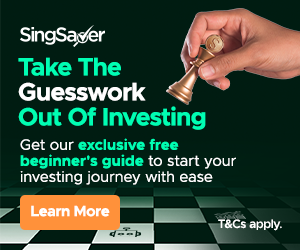 Start managing and saving money like a pro with SingSaver's weekly financial roundups! We dole out easy-to-follow money-saving tips, the latest financial trends and the hottest promotions every week, right into your inbox. This is one mailer you don't want to miss.
Sign up today to receive our exclusive free investing guide for beginners!
---
1. Invest in the stock market
If you're looking to receive dividend payouts or capital gains, investing in stocks is probably the best way to build your wealth. Many successful investors have also become rich by investing in the stock market.
Although there's no guarantee that you will gain in the stock market since stocks can depreciate as well, the chances of getting a return from your investments is still higher than winning the lottery.
Say you spend an average of S$100 per week on the lottery; you would have spent S$5,200 in a year and S$104,000 in 20 years (which is the typical investment timeline for stock investment). Keep in mind that there's no guarantee of winning the lottery.
For comparison, let's say you invest the same amount into the S&P 500 index, which has an average annualised return of 10.5%. In 20 years, you would get S$348,384.62 in returns.
Remember also that the stock market has also undergone many crises throughout its history, including: World War 2, the Cuban Missile Crisis, 9/11, the Great Financial Crisis, and the 2020 stock market crash due to the COVID-19 pandemic.
Despite that, it has remained resilient and continued to grow.
If you want to invest in stocks but want something that's less risky, consider the S&P 500 index via stock Exchange Traded Funds (ETFs) or index funds. Some examples are S&P 500 ETFs and index funds include Vanguard S&P 500 ETF, Vanguard 500 Index Fund Admiral Shares, and iShares Core S&P 500 ETF.
When investing in individual stocks, remember to understand your risk tolerance; if you have a higher risk tolerance and want higher capital gains, invest in growth stocks.
On the other hand, if your goal is wealth preservation, then buy blue-chip stocks that offer good dividend returns.
Blue-chip companies generally have reliable growth and offer stability, but their stocks tend to be more expensive. You can also consider buying fractional stocks which allow you to reduce risk by diversifying your portfolio.
One way to start buying stocks is to look at the top 10 companies in the S&P 500, or the top companies in an ETF stock.
However, you can also gauge a good stock by researching the company, including looking through their financial statements, following the company news, looking at its balance sheet, dividend yield, and so on.
Ready to start investing? Compare the best online brokerage accounts in Singapore now.
2. Bonds
If you're a conservative investor, consider adding bonds in your investment portfolio.
When investing in a bond, you would 'lend' money to an investor or a borrower such as a company or the government to fund its operations.
In return, you will receive a fixed amount of interest every year (also known as coupon rate), as well as your full principal amount once the bond matures.
One of the most popular and best bonds around is the Singapore Savings Bond (SSB). SSB is issued and backed by the Singapore government and therefore has very low risk.
The maturity period is 10 years; however, you're free to withdraw your money before the maturity stage with no early withdrawal penalty (but also risk losing out on higher returns).
At the time of writing, the interest rate starts from 0.71% and goes up to 2.28% in the 10th year.
| | | | | | | | | | | |
| --- | --- | --- | --- | --- | --- | --- | --- | --- | --- | --- |
| Year from issue date | 1 | 2 | 3 | 4 | 5 | 6 | 7 | 8 | 9 | 10 |
| Interest % | 0.71 | 1.63 | 1.92 | 2.04 | 2.15 | 2.15 | 2.15 | 2.15 | 2.15 | 2.28 |
| Average return per year | 0.71 | 1.17 | 1.41 | 1.57 | 1.68 | 1.75 | 1.81 | 1.85 | 1.88 | 1.91 |
Aside from that, you can also invest in bonds offered by private companies or banks. Typically, they offer higher interest rates compared to SSB and have no maturity stage. Therefore, you would need to sell the bond in the open market or to another investor if you want to get back your full principal amount.
Bonds are considered 'safer' investments due to the fixed rate of return and are less volatile compared to stocks. This offers more stability (even during market crashes) which is useful if you depend on your investments for income, especially during your retirement years.
However, the drawback of bonds is that you may have difficulty selling if interest rates climb. That's because the interest rate of newly-issued bonds will rise in line with market interest rates.
So, if you're holding on to an older bond, you will be stuck with a lower interest rate. (conversely, if the interest rate declines and your bond has the 'original' higher interest rate, then it will be more attractive to other investors if you decide to sell.)
Another caveat is that there's also a risk of losing your money if the issuing bond company goes bankrupt. To avoid this, you can look at the credit quality of the bond issuer to get a better sense of whether it's a good or bad bond.
3. Cryptocurrency
It's no secret that cryptocurrency is infamous for its volatility, speculative nature, and vulnerability to cybercrimes and theft — which have led investors to lose millions of dollars.
In fact, MAS has even released a guideline to discourage public trading of cryptocurrency, deeming it 'too risky' for the general public.
Despite its tendency for sharp movement in prices, cryptocurrency has given insanely high returns. In 2020 for example, Bitcoin had a maximum annual return of 302%. In 2021, the return was 57.6%.
What's more, Bitcoin, which is one of the most 'stable' cryptocurrencies around, has become less volatile over the years as more investors are starting to believe in its future value.
That said, its volatile nature and unpredictability make it unsuitable for most investors. But, if you're going to invest in cryptocurrency, the recommended way is to invest in the top 10 cryptocurrencies which are considered to be more 'stable'.
As a matter of fact, Twitter user @TenIndex has been running an experiment of investing US$100 monthly into the top 10 cryptocurrencies since 2018 to see if cryptocurrencies are good investment choices. In most cases, he's managed to generate positive returns so far.
Update: As of 8 August 2022, crypto platform Hodlnaut has stopped user withdrawals, token swaps and deposits. The company also applied for judicial management in Singapore on 13 August in a bid to avoid forced liquidation of its assets.
Looking for a less risky way to invest? Sit back and relax without having to lift a finger with one of the best robo-advisor platforms in Singapore.
4. High-interest savings account
Speaking of savings accounts, you can also deposit your money into a high-interest savings account. Though the interest isn't as high as it was during the pre-COVID days, it's nonetheless a good way for your money to earn interest without working for it.
Furthermore, unlike a bond or fixed deposit, there's no penalty or waiting period if you want to withdraw your funds from a savings account. This makes it handy if you want to access your money quickly in case of an emergency.
Also, each bank offers additional interest rates if you fulfil certain conditions, such as spending on credit cards, paying for insurance/home loans, making investments, crediting your salary, etc. For example, the DBS Multiplier account offers up to 3% a year based on salary credit, transactions, and the account balance in your account.
Compare the best interest rates across the best savings accounts in Singapore to let your money work harder for you.
5. REITs
Singapore's property market is known for being an attractive investment among investors. However, with property prices climbing steadily (and faster than the median income raise), investing in property is becoming increasingly expensive.
But there's a less expensive way to "own" properties: real estate investment trust, or REITS.
In fact, according to a DBS study, investing in REITS not only offers better diversification, but also provides a yield of 5 to 6% on average, which is higher than 2% for property.
REITs offer good passive income through dividend payouts, but you can also receive capital gains when the REITs gain in value.
Investing in REITs is similar to stocks; you need to purchase REITs through an online brokerage account. Like stocks, they're also highly liquid and you can buy and sell them anytime you want.
Aside from that, you can also purchase REITs through unit trusts, REIT exchange-traded funds or robo-advisors.
While REITs are considered to be low risk, they're traded publicly on the stock market, which has some volatility. Also, the dividend distributions are dependent on their rental income; lower occupancy rates and rental income will result in lower rental collection, which results in lower dividend yields as well.
If you're unsure which Singapore REIT to buy, here are some of the best Singapore REITs to invest in.
Conclusion
And there you have it, five investments that are better than buying Toto. While it's tempting to try your luck at winning the lottery, the probability of getting a good (or any) return is poor.
These are hardly the only investment methods to grow your money. Also remember that your investment strategy depends on your risk appetite and the duration you plan to invest. But mostly, remember to diversify your portfolio and do your due diligence on the company you plan to invest in.
Read these next:

Should You 'Buy The Dip' When The Market Is Down?
All The Hidden (And Not-So-Hidden Fees) To Know About When Investing In Stocks
Best ETFs In Singapore For Tracking Stocks, Bonds And REITs
6 Alternative Investments To Diversify Your Portfolio
Guide To Real Estate Investment Trusts (REITs), And Whether You're Ready For It
---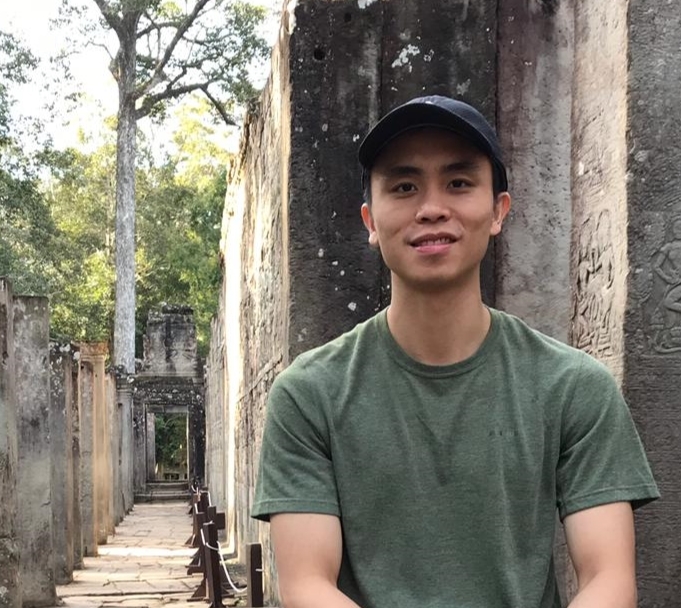 By Yen Joon
Before joining SingSaver, I had poor financial literacy. These days, I publish a few personal finance posts every week* to help you manage your money better.
*I mean, I'll try
---