If you've just finished college and entered the workforce, you would've probably pondered over getting a credit card. After all, it marks your entry into a financially independent journey as a working professional.
The allure is understandable. You get perks such as air miles, cash rebates, rewards points for spending on things you like. But the bigger draw in getting a credit card, which is often overlooked, is securing your financial future.
Credit card helps build your credit reputation
If you use your credit card responsibly, it helps you when you are applying for a loan for, say, a car or a house. But what exactly do you need to bear in mind when you're thinking of getting a credit card?
How long you have been using a credit card, how much you have charged to it, and whether you are prompt in settling your bill are some factors banks consider when you ask for a loan. Typically, banks keep score internally if you are a customer. They also go to the Credit Bureau Singapore (CBS) for a consolidated report. So, if you have a long history of being a reliable user of credit, it helps banks assess whether you are likely to make good on the loan they give you. Naturally, then, if banks do not have a clear idea of your credit history, it may lead to a lack in confidence in lending to you.
Having a good credit reputation is vital not only when you apply for loans, it also says a lot about a person's financial habits.
Credit cards let you reap rewards
If you want an early start to the saving journey, credit cards let you join the bandwagon with several perks. You get to reap the benefits of a wide range of rewards such as cashback, rebates, miles, and reward points when you charge your expenses to your credit card. Accumulating these points or miles means that you could get a discount on a big-ticket purchase or a cheaper flight when you're booking your next holiday. End result? You save big.
Credit cards let you make big purchases
When you start earning your own money, you want to be able to indulge some of your aspirations — an occasional dinner at a fine-dining restaurant, a resort holiday, a gadget that you've longed to own. This is where a credit card comes to your rescue.
Charge a big expense to your credit card that you only have to pay off when your card statement is mailed to you the next month. Some cards also give you the option to split such payments into smaller ones, but it's best to read the clauses beforehand.
The financial flexibility that a credit card offers is pretty unparalleled, and for that alone, you might want to sign up for one.
How to use credit cards responsibly
Let's be honest — using a credit card can be a double-edged sword. It helps you make purchases without using the cash in your bank account immediately. And this, in turn, lets you buy things that you can pay for later, maybe even with interest-free instalments.
But misusing credit cards could land you in a debt nightmare, which you could take months to get out of. If you're late when repaying your credit card bills, you will have to bear high interest rates of around 25%.
Too many credit cards isn't a great idea either. Even if you do not use all these cards, you may come across as credit hungry to banks and financial institutions when they are deciding on approving or rejecting your credit application.
Where can you get your credit report?
Your credit score ranges from 1,000 to 2,000, and the score is often telling of your creditworthiness in repaying your debts. Besides this score, your credit report also shows all records of your credit payment history compiled from all retail banks, credit card issuers and major financial institutions in Singapore. You can get it for free whenever you apply for a credit facility or pay $6.42 to access it from CBS.
CBS' credit reports can be obtained online via Singpass on the CBS website, at the CBS office (2 Shenton Way, #20-02 SGX Centre 1, Singapore 068804), at any SingPost branch, or any CrimsonLogic Service Bureau branch. While you're at it, check out Credit Bureau Singapore's next webinar (slated for November 24, 12pm) on 10 things you must know about credit to stock up on your know-how.
Your credit report helps you understand why it's important to repay any debt you may have, and track new information that was uploaded into your credit file. It also gives you a chance at stepping into a healthy financial future if you're aware of the right ways to tap into your credit card benefits.
---
Shopping around for your first credit card? Use our simple comparison tool below to find one that fits your lifestyle and spending habits. Apply for a credit card with us today and you could get rewarded* with attractive gifts and prizes!
*Rewards may change at any time. Terms and conditions apply.
This article was contributed by Credit Bureau Singapore
Read these next:
Top Credit Card Promotions And Deals On SingSaver
Cashback vs Miles vs Rewards: Which Is The Best Type Of Credit Card For You?
Ultimate Guide To Year-End Online Shopping Events 2020 (10.10, Amazon Prime Day, 11.11, Black Friday, Cyber Monday, 12.12 & Boxing Day)
Online Banking: Easy Tips To Prevent Cyber Attacks And Safeguard Your Money
How To Maintain Your Credit Score During COVID-19
---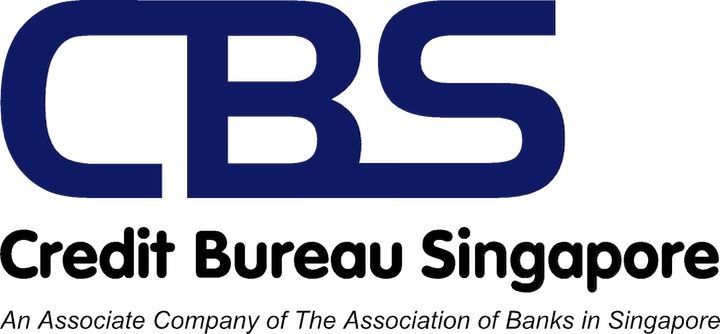 Credit Bureau (Singapore) Pte Ltd (CBS) is Singapore's most comprehensive consumer credit bureau that has full-industry uploads from all retail banks and major financial institutions. CBS assists members in their credit approval process and protects their credit profile, by providing objective and factual information collated from members.
---