Save the hassle of planning your overseas trip with these reliable Singapore travel agencies.
Want to travel but hate planning for trips? Here's the next best solution: Travel agencies.
Whether you want to go on a luxurious European trip or a getaway with your extended family, here is a list of the 9 Best Travel Agencies in Singapore.
Trusted Travel Agencies in Singapore 2022
| | |
| --- | --- |
| Tour agent/organiser | Best for |
| Community Centres CC/ Resident Corners RC | Short, affordable trips to neighbouring countries |
| Chan Brothers | Tour groups hosted by celebrities, free and easy DIY tours |
| Dynasty Travel | Convenience of booking through a mobile app or website |
| Nam Ho Travel | Affordable exotic tours |
| New Shan Travel | Celebrity tours and cruises |
| CTC Travel | Tours in rare parts of China |
| SA Travel | Wide array of European tours |
| WTS Travel | Tours to Southeast Asian countries |
| ASA Holidays | Affordable tours to unique destinations such as the Czech Republic |
Uplift your next vacation with these tips!
Best Travel Insurance Plans And Promotions In Singapore (June 2022)
Klook Promo Codes In and Out of Singapore (June 2022)
10 Most Affordable Holiday Destinations for Singaporeans 2022

Best for: Affordable community-oriented trips
As many of us know, the whole novelty and beauty of travel stem mostly from the company you go with. Tours organised by your neighbourhood community centres know this all too well, focusing on the communal aspect of travel.
Expect tours to include a multitude of social events intended to strengthen existing ties while creating new ones. You can never have too many friends!
While there aren't any trips listed on its website at the moment, always keep a lookout for the next "social-cation" around your estate or at your nearby community centres.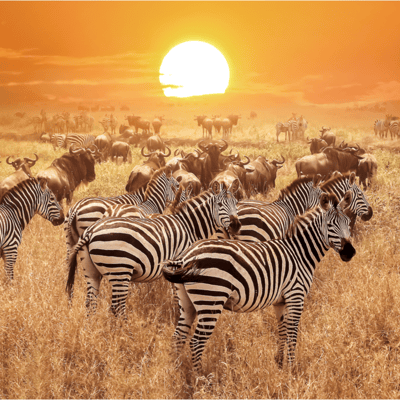 Best for: Celebrity tours and personalised holiday trips
A recognised name in the travel industry, Chan Brothers has long been known for its extensive network of vacation spots as well as refined travel itineraries. With them, you can expect a polished sense of quality that can only be found through decades of professional experience. You'll even get to customise your very own private tour if you like!
Travel everywhere and anywhere with Chan Brothers, as they have tour packages that cover a multitude of continents and states. Its recent addition brings you to the Lofoten Islands where you'll chase down the elusive Northern Lights with a professional photographer to immortalise the moment. You'll even get to spend a day in an immaculate glass igloo in Rovaniemi with a panoramic view of the scenic night sky.
Chan Brothers has also built itself a reputation for its celebrity-led tours, having collaborated with radio DJs and Mediacorp stars like the acclaimed host Guo Liang.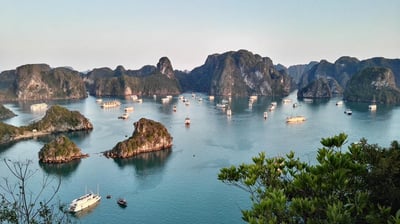 Best for: Ease of personalised booking on their website and mobile app
Dynasty Travel is probably one of your best bets if you're looking for an intimate vacation with your loved ones. With travel networks bringing you to locations like Lanha Bay, Germany, Turkey and Iceland, you'll get an extensive list to choose from in the planning of your next big adventure. Simply fill up this form and have experienced travel consultants curate your dream itinerary.
Booking is also fuss-free with Dynasty Travel, with a mobile application you can easily access when you're itching to venture out into the world.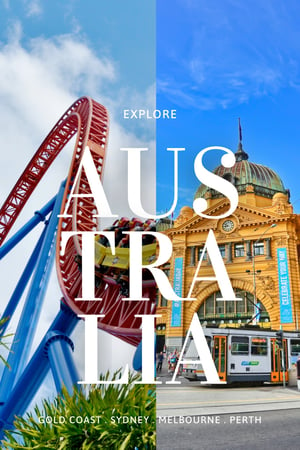 Best for: Affordable exotic tours
Looking to travel into uncharted terrains on a budget? Nam Ho Travel currently has packages with incredibly generous discounts that await you! For only S$1,588, be part of a 10-day tour to Turkey that brings you to 5-star hotels, castles, bazaars and palaces! For an additional fee, you can ride sky high on a hot air balloon and even tour animal safaris on a jeep.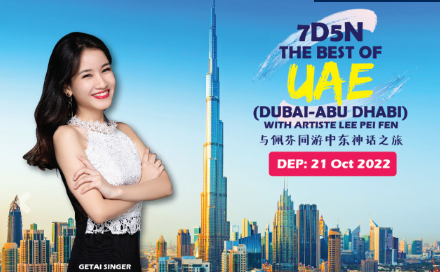 Best for: Celebrity tours and cruises
While New Shan Travel's variety may leave us wanting more, you cannot fault them for the dedication and passion they have put into their existing packages. We strongly recommend its 7-day tour to UAE with legendary getai singer and host Lee Pei Fan as she accentuates UAE's magical ambience with her convivial personality.
For S$2,388, you'll get to visit a multitude of places designed to showcase only the best that UAE has to offer. A desert safari tour, a stroll down Dubai's Bluewaters Island, a round of thrilling rides at Dubai's theme park and much more, this tour is packed with a flurry of action and a whole load of charm.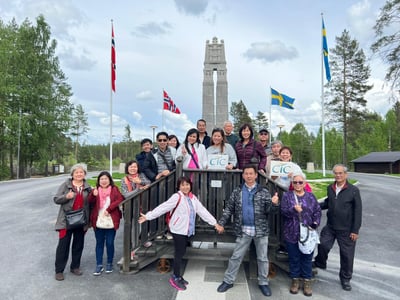 Best for: China-centric tours
While China is currently known as an economic powerhouse, it was once lauded for its picturesque landscapes, historical landmarks and cultural magnificence. Despite years of modernisation, there is still a trove of enigmatic wonders that await this marvellous country.
CTC Travel offers arguably one of the best China tours in Singapore, with exhaustive itineraries that bring you to China's most exotic and captivating sites. For S$1,649, you'll get to experience an exquisite red wine tasting session at Zhangyu Wine Museum, a powerful Shaolin Kungfu performance and Qingdao cherry blossoms at the Grand Flower festival.
If you're on a budget, you can enjoy a 5-day Hainan tour for only S$499, which includes a generous seafood buffet dinner and a visit to a quaint fishing village.
This is the perfect opportunity to revisit China once they finally open their doors!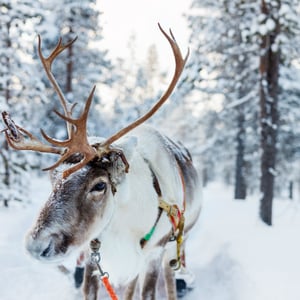 Best for: European tours
SA Travel has arguably the most diverse and comprehensive continental tours to offer, with over seven luxurious tours catered to just Europe alone. Take a stroll alongside the rustic countryside in Switzerland, drift through a flurry of snow on a snowmobile sledge in Finland or indulge in the splendour of a German gothic castle, SA Travel has everything you'll need to fuel any desires for a meaningful and authentic vacation.
If you're looking to explore what the entire continent has to offer, do consider its Treasure of Europe tour. For S$3,789++, you'll get to visit Paris, Frankfurt, Cologne, Amsterdam and more!
Interestingly, they also offer a rare private trip to Bhutan, informally known as the happiest country in Asia and a cultural gem.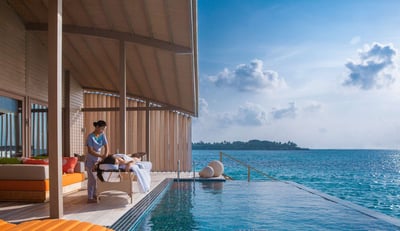 Best for: South East Asia tours
While the destination options by WTS Travel aren't as varied as some of the other agencies on this list, WTS Travel does possess a niche speciality in South East Asian travel that is unrivalled.
With beloved vacation spots like Batam, Bintan, Thailand and Malaysia, these family-friendly packages are perfect if you're looking for a quick fix for your wanderlust.
Opt for their Resorts World Genting tours, which include a hotel stay at one of its deluxe hotels with a free-and-easy itinerary to do whatever and whenever. Similarly, its Batam and Kepri Coral Island tours provide comprehensive insights into the resort island, including visits to a Kueh Lapis factory, an exclusive showcase of the Pondok Wisata cultural dance and even an opportunity to feed sharks.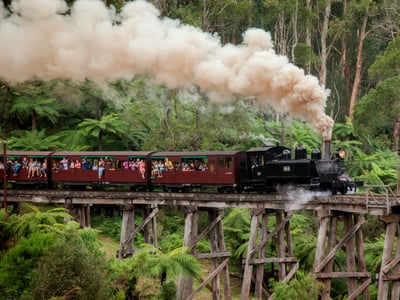 Best for: Luxury tours to exotic destinations
ASA Holidays has long established itself as a pioneer in luxury travel, with an extensive travel experience that has spanned for decades. Describing itself to be "good old wine in a new bottle", this agency constantly reinvents its packages to fit contemporary travel desires, while retaining an invaluable sense of professionalism that can only be attained through accomplished expertise.
The travel possibilities here are seemingly endless, with both curated and free-and-easy tours for you to choose from. Meander the aqueducts in a romantic gondola in Venice, wander the fashionable streets of Milan or witness the glory of France from the peak of the charming Eiffel Tower, the tours by ASA Holidays are designed to be both sensational and unforgettable.
Travellers looking for more exotic locations are in for a treat as well, as ASA Holidays is but one of the few travel connoisseurs that have destinations like Siberia and Iran.
Pricing wise, you should expect to pay a premium price for the quality of its group packages. A 14-day trip around Italy, Switzerland and France starts from S$3,088 (not including tax) and a 12-day trip to England and Scotland can go as high as S$4,788 (not including tax).
If you're looking for a personalised itinerary, they also have free-and-easy tours that are as affordable as S$138.
---
Lastly, get your travel insurance to ensure you're protected in case of emergencies and loss of belongings during your travels.