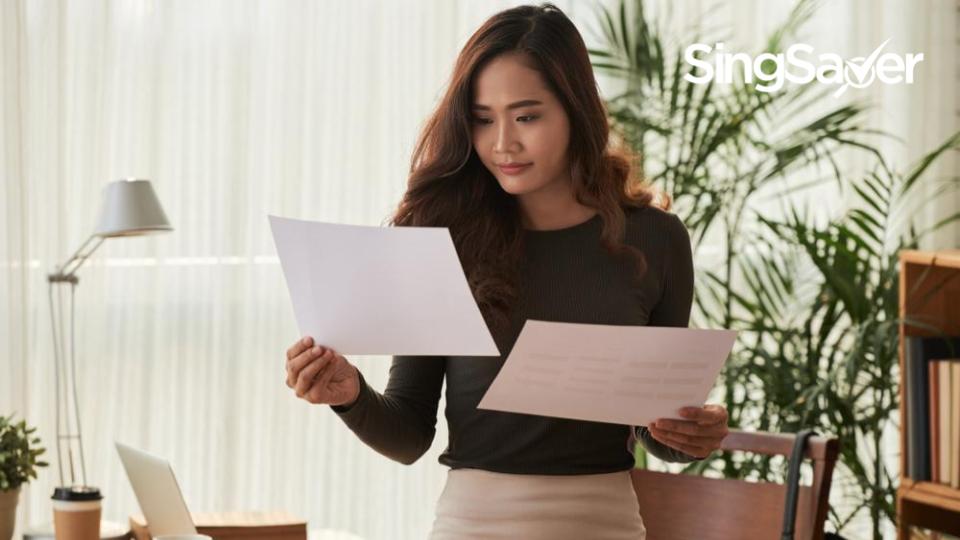 The lines between these credit offerings are, at times, blurred. If you have an urgent need for cash, how do you know which you should be choosing?
It's been a whirlwind start to 2020. Rising debt, gloomy unemployment numbers and economic standstill are amongst the host of problems brought about by COVID-19. Be it due to this pandemic or other reasons, there may be times when we find ourselves cash-strapped.
Here's everything you need to know about personal loans, balance transfers and credit lines, as we juxtapose them to help you decide what's best for your debt situation.
Why go for a personal loan
A personal loan is an unsecured loan that allows you to borrow loan amounts from as low as S$500, up to 4 times of your monthly salary. If you earn an annual income of S$120,000 or more, you may borrow up to 8 times your monthly salary, depending on the bank's offering.
This loan amount will be disbursed as a lump sum into your designated bank account. A fixed monthly repayment, with interest, is to be serviced over the chosen loan tenure.
Pros And Cons Of A Personal Loan

Pros

Cons

Relatively lower interest rates: It usually ranges from 3.5% to 10.8% p.a, which is lower than the 25.9% p.a interest charged on your credit card.
The finer prints of interest rates: Interest rates charged for your loan, while lower than that of credit cards, is not exactly the lowest in the market. You have to factor in the processing fees incurred to determine the effective interest rate (EIR) payable on the loan.
A good gauge of the interest rates charged for a personal loan is between 7% p.a to 10% p.a.
A longer loan tenure is available if needed: Loan tenures go as long as 7 years. The maximum loan tenure differs from bank to bank.
Processing fee: Not all banks offer a 0% processing fee. This processing fee is charged on your approved loan amount and can range from 1% to 3%. This means that for a S$10,000 loan, you could be looking at S$100 to S$300.
Deals and promos: Some banks offer perks with your personal loan application, such as generous cashback or annual waivers for the bank's credit cards.
Early repayment fee: You might incur an early repayment fee if you choose to settle your loan before the loan tenure is up, or if you cancel the loan. This early repayment fee ranges from S$100 to S$250 depending on the bank you take up the loan with.
Who should apply for it: A personal loan comes in handy for those in need of urgent cash. This could be due to unexpected emergencies that require a lifeline on a short notice, such as a medical emergency or funeral expenses that could easily cost more than a few thousand dollars.
In any case, if the consistency of fixed monthly payments and relatively low interest rates sound good to you, personal loans could just be what you're looking for. You can also check out this article for the best personal loans in Singapore 2020.
Why go for a balance transfer
The importance of clearing your credit card debt, especially during times of uncertainty as such,cannot be overstated. A balance transfer, like what its name suggests, allows you to transfer the outstanding balance on all your credit cards onto another credit account.
Pros And Cons Of A Balance Transfer

Pros

Cons

0% transfer rate: You enjoy the privilege of transferring all your outstanding balances without being charged interest. The only cost you have to consider is the processing fee.
You pay a processing fee: While you enjoy 0% interest rates, this loan comes with a processing fee that ranges from S$88 to S$316. But if you compare this to interest rates charged on outstanding balances for credit cards, it doesn't seem too painful.
Short term loan: A balance transfer typically has tenures of 6 to 12 months. After this period, there will be interest incurred, similar to credit card interest rates.
Potentially paying a higher interest rate than your credit card: In the event your loan tenure has expired and there are still outstanding payments, you could be looking at 19.8% p.a to 26.9% in interest — we would have wound up with the same problem as credit cards.
Flexible payments: Unlike a personal loan that has fixed monthly repayments, a balance transfer gives you the option to pay just the minimum payment. You can also opt to pay more than the minimum balance if you have the cash on hand.
Risk falling into greater debt: Transferring all your credit card debt into a single account with a new credit limit may land you in greater debt if you continue to use more credit than you can pay off.
Who should apply for it: Struggling to pay off multiple outstanding balances on different credit cards? A balance transfer provides the opportunity to pay 0% interest on your credit card debts. You can also check out this article for the best balance transfer in Singapore 2020.
Why go for a credit line
A credit line (also known as a personal line of credit) is an account whereby you get to draw down funds from, whenever the need arises. In other words, you borrow from the available credit limit of this account until it is reached. This credit line typically comes with a cheque book and an ATM card for your cash withdrawals. Similar to a personal loan, the credit limit on this credit line can go up to 4 times your monthly salary, or 8 times if you earn more than $120,000 annually.
Pros And Cons Of A Credit Line

Pros

Cons

Borrow what you need: Since you only borrow what you need, you also only pay interest on the amount you borrowed. This is especially beneficial for those that are unsure how much exactly they would require.
Annual fee: Access to this credit line comes with an annual fee that ranges from S$60 to S$120.
Flexible payments: You can opt to pay the minimum payment option, which is usually about 3% of the outstanding balance rather than a fixed repayment amount. You can also repay the outstanding amount early without incurring additional fees.
Overlimit fee: If you borrow more than the credit limit in your credit line, you could be charged an overlimit fee that ranges from S$40 to S$50.
Convert unused credit limit: You can convert your available credit limit into a lower interest rate personal loan. These funds will then be deposited into your designated bank account upon approval.
Relatively high interest rates: Interest rates charged for a credit line ranges from 18% to 22% p.a, higher than that of, say, personal loans.
Who should apply for it: Those that require funds periodically to tide over rough patches would find a credit line useful. Examples include small and medium sized enterprise (SME) owners and traders. You can check out this article for the best credit line in Singapore 2020.
While the great pros and cons list above shed some light on the 3 different types of credit facilities, there are also other factors to consider. For example, are there other loan types available for your specific needs? There are home loans, renovation loans, education loans, car loans and more which could be more appropriate for these specific purposes.
Keep in mind that regardless of which loan you choose to take, you should strive to make timely repayments for your loan. This not only ensures that you avoid paying additional fees in the form of late payment fees, but also helps your credit score in the long run.
---
Help yourself to better financial shape in the new norm, with SingSaver's all-new Ultimate Savings Guide! Got your free copy yet?
---
Read these next:
Understanding Interest Rates: How You Can Use It To Save Even More Money
This is How Much You Can Borrow From Different Loans in Singapore
Why It's So Important To Clear Your Credit Card Debt During COVID-19
How to Get a Personal Loan in Singapore With a Bad Credit Score
Best Personal Loans In Singapore With The Lowest Interest Rates (2020)
---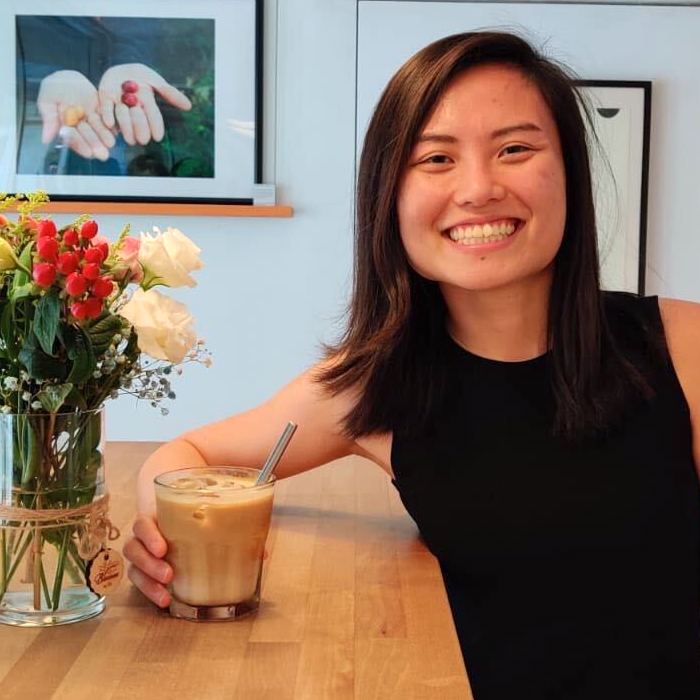 By Ching Sue Mae
A flat white, an adventure-filled travel and a good workout is her fuel. This Manchester United fan enjoys sharing knowledge on personal finance while chasing the dream of financial independence.
---