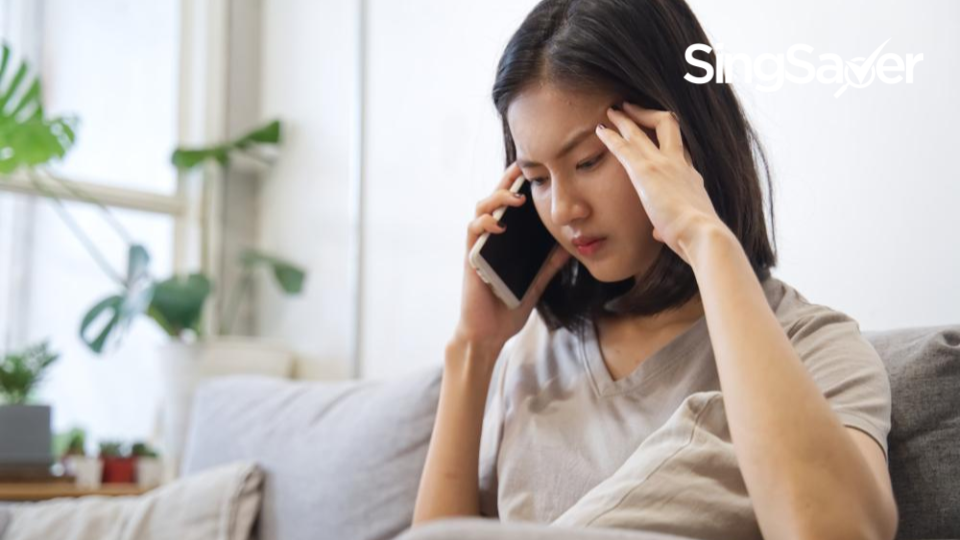 It's good to declutter your under-utilised credit cards every once in a while, but trying to cancel certain credit cards can be quite the ordeal. Here's a guide to prepare you for that dreaded task.
How hard is it to cancel a credit card? Well, it varies drastically and really depends on which bank or provider you get it from.
With some banks, like DBS and Standard Chartered, you just need to put in a request via internet banking or the mobile banking app, and that's it. Easy as pie. DBS even has a chatbot that can cancel your credit card almost instantly.
But there are others that require you to call the customer service hotline and spend an hour or more being put on hold before they start processing your request. We have even come across banks that require you to fill in and mail a hard copy form to make your cancellation final!
Perhaps the most difficult-to-cancel cards are the ones where customer service reps try their darndest to make you give up your quest. You may be asked to give explanations, defend your choice of credit card, and/or to consider a counter offer.
Here's a quick guide to dealing with those pesky credit card cancellation rituals.
Before cancelling your credit card
First, check to make sure you have no outstanding bills to settle. If you do, make payment in full before you try to cancel it (this may take days to process).
Next, check your outstanding rewards points balance. If you want to redeem your leftover points for, say, shopping vouchers, you will need to hang on to the credit card until you use up the vouchers. That's because you'd usually have to make payment with or show the same credit card you used to redeem the vouchers.
You can also choose to forfeit your points if you want to cancel your credit card as soon as possible.
Finally, plan for the call. Check your bank's operating hours first; it's best to call during their office hours on weekdays to reduce the time spent being put on hold. Also, some banks do not entertain cancellation requests outside of office hours.
Make sure you have reserved a good block of uninterrupted time for the phone call. You may want to turn on your speakerphone so you can multitask while being put on hold.
During the phone call
Most bank hotlines do not have a special number for cancelling credit cards, so you will need to wait until you can speak to a customer service officer.
When requesting cancellation, you may be asked why. You can simply cite low usage as the reason for cancelling.
At this point, the customer service officer will ask follow-up questions like:
But did you know about the so-and-so benefits of this credit card?
What about the other credit cards that we offer?
Which competing credit card are you using?
For each question, you can simply repeat that you don't use the credit card or its benefits. You are not obliged to inform the officer about which other credit cards you prefer; you can just say you don't use any.
To speed up the cancellation process, simply avoid giving answers that the officer can work with. You should not give further information about your spending habits.
Beware the counter offer
Some credit card providers are so keen to retain you as a customer that they will even dangle a counter offer if you agree to not cancel the credit card.
The officer may put you on hold for a minute before coming back to say, "I've spoken to my manager, and we can give you [insert special offer here] but only if you agree to retain this credit card."
Some of these customer retention offers may indeed be attractive, but make sure you ask for the terms and conditions before agreeing to it. The terms may include retaining the card for a stipulated period (e.g. 12 months); if you do not, the bank can claw back the offer.
If you choose to accept the offer, make sure that the annual fee is waived for the retention period. Save a copy of the terms and conditions, and set a reminder to cancel the credit card when it's time.
After cancelling your credit card
Once you complete the hurdles and manage to cancel your credit card, the customer service officer will pull out your account details to clarify your outstanding balance.
If the bank owes you any cash rebate, you may choose to either waive it or have it sent to you via cheque.
Once that's sorted out and you have official confirmation that your credit card is cancelled, you can proceed to cut the card into pieces. Make sure you cut through the EMV chip on the left of the credit card as well.
What are the benefits of cancelling credit cards?
So you've finally managed to cancel your credit card — but what are the benefits?
For a start, the fewer credit cards you have, the easier it is to keep track of your bills and pay them in full and on time. Over time, repeating this good payment behaviour should improve your credit score.
With fewer credit cards, you also get fewer opportunities to overspend. Credit card companies work hard to come up with attractive retail promotions to tempt customers. So once you are out of the marketing system, you will no longer have these excuses to shop.
You also need not worry about annual fees associated with that credit card. Although annual fees can be waived, the process (like cancelling your credit card) can be quite a hassle.
Finally, if you have cancelled your only credit card from the bank/provider, you can wait 12 months to be considered a new-to-bank customer again. That makes you eligible for welcome gifts such as cash credit, bonus miles, free gadgets and more.
Read these next:
4 Types Of Credit Cards With Lifetime Annual Fee Waivers
Most Popular Credit Cards In Singapore
Credit Card Welcome Offer: A Comparison of The Best Gifts
Best Cashback Credit Cards In Singapore
Top Credit Card Promotions And Deals On SingSaver