Opinions expressed reflect the view of the writer (this is his story).
I'm on record as not being a big fan of corporate cards – but this one piqued my interest.
In this post on hacking business travel, I explicitly mentioned that they should be avoided wherever possible.
That's because corporate cards were created with companies in mind, not individuals. To that end, they offer things that companies value, such as lower processing costs, longer interest-free periods, and greater centralized control. If you want rewards and personal benefits, you're looking in the wrong place.
It seems like AMEX has noticed this gap, because they've just launched a new corporate card in the American Express Singapore Airlines Business Credit Card.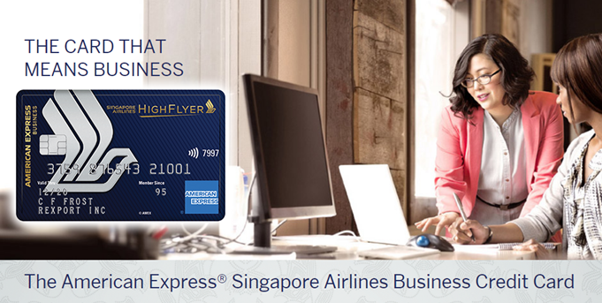 This card is interesting because it's a hybrid product combining features that companies desire (such as 51 interest-free days on all spending) with perks that are usually found in personal cards (such as a complimentary AccorPlus membership for the cardholder).
Here's a rundown of what's in it for the company and cardholder.
Benefits for company
Benefits for individual
- Earn 8.5 HighFlyer points (equivalent to an 8.5% rebate) on all Singapore Airlines group purchases
- Earn 1.8 HighFlyer points (equivalent to a 1.8% rebate) on all other spending
- Enjoy 0% interest on Singapore Airlines flights for 6 months
- 51 interest-free days for all spending

- Priority Pass membership with two complimentary visits per year
- Complimentary night's stay every year and up to 50% off dining with Accor Plus
- Hertz Gold status
- Fast track to KrisFlyer Elite Gold with S$15K spent with Singapore Airlines Group in first 12 months
- Complimentary travel accident insurance
Do note this card is meant for SMEs and is tied to the HighFlyer rewards scheme, SIA's incentive program for companies with 30 or fewer corporate travellers.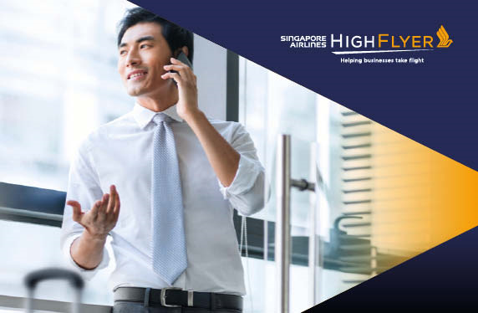 How do other corporate cards measure up?
Truth be told, the American Express Singapore Airlines Business Credit Card doesn't enter a particularly competitive market. The way I see it, here are its main competitors.



AMEX SIA Business Card
Citi Business Card
DBS World Business Card
Maybank Business Platinum
UOB Regal
Annual Fee
S$299
S$150 (1 year waiver)
S$406.60
S$180 (2 year waiver)
S$642
Earn Rate
8.5 HighFlyer points per S$1 on SIA-group purchases
1.8 HighFlyer points per S$1 on all other spend
S$1= 0.8 miles
S$1= 2 miles or 2% rebate on foreign currency
S$1= 1 mile or 1% rebate on dining, entertainment and travel
S$1= 0.3 miles or 0.3% rebate on all other spend
S$1= 0.4 miles
2% rebate on dining and overseas spend
1.5% rebate on local spend
0.3% rebate on utilities
Lounge Access
2x free visits
No
10x free visits
Spend S$1K in single transaction to redeem one visit
Unlimited
Interest- free credit
6 months for SIA flights, 55 days for others
55 days
None
51 days
None
Travel insurance
Yes
Yes
Yes
Yes
Yes
Other benefits
-Accor Plus -Hertz Gold-Fast track to KF Elite Gold
N/A
N/A
-5-8% off Agoda bookings-6-8% off Trip.com
-Accor Plus -GHA Black-1865 Voyager membership-Complimentary greens fees-50% off dining at Grand Hyatt
Interest-free credit and travel insurance are pretty self-explanatory so I won't touch on them, but it might be useful to talk about some of the other features of corporate cards.
Earn Rate
When talking about earn rates, it's important to reiterate the primary beneficiary of a corporate card is the company, not the cardholder per se. Therefore, most corporate cards offer rebates that cut the company's expenses, as opposed to miles that the cardholder can use for personal travel.
For example, spending on the American Express Singapore Airlines Business Card earns HighFlyer points, which offset the company's future travel bill with Singapore Airlines. The cardholder will still earn miles from flying, but it's not like using a personal card where he/she can also earn personal miles from payment. The HighFlyer administrator has the option to convert HighFlyer points into KrisFlyer miles at a 2:1 ratio for nominated employees, but otherwise all the rebates from spending accrue to the company.
Likewise, the UOB Regal card gives the company an effective discount of 1.5-2% on dining, local and overseas spend. Since employees get reimbursed for company expenses anyway, the true beneficiary of this perk is the company.
The Citi Business Card, DBS World Business Card, and Maybank Business Platinum do allow the cardholder to accrue personal miles, but the rates are generally low.
Lounge Access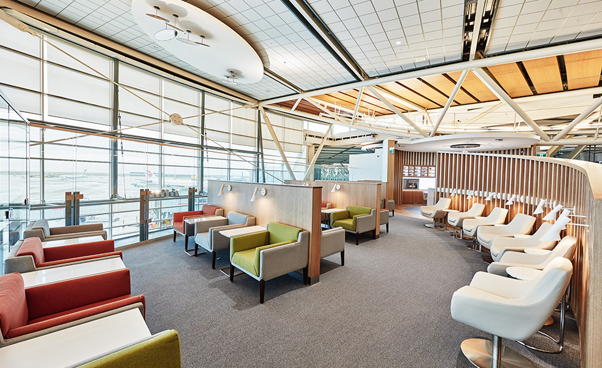 If you work for a company that flies you in Business Class, thank your lucky stars and read why not all business class sections are the same.
Otherwise, employees who are stuck at the back of the plane will appreciate the ability to relax in a lounge prior to departure. You could use the free visits given on cards like the Citi PremierMiles Visa or the DBS Altitude Visa (2 per year for both), but I imagine most people would want to save those for personal trips with family.
That's why it's good to note that certain corporate cards come with lounge access. The UOB Regal is the most generous with unlimited visits but also packs the highest annual fee, and it's difficult to see an SME getting one of those for every employee.
The DBS World Business Card has 10 visits, but again the high annual fee means it's more likely to be held by senior management and not rank and file.
The American Express Singapore Airlines Business Card has a more reasonable annual fee of $300, but only two free visits.
If you're a frequent business traveler who wants lounge access, you'd do better by considering a personal card with unlimited lounge access (like the Citi Prestige).
Other benefits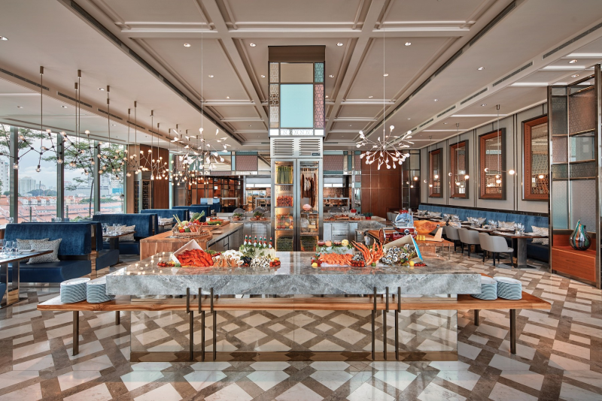 The American Express Singapore Airlines Business Card and UOB Regal both offer Accor Plus memberships, a great personal benefit to get off a corporate card (it usually retails at S$398 a year).
Accor Plus members can look forward to up to 50% off dining at participating restaurants in the Accor group, a free night's stay each year of membership, discounts of up to 35% on hotel rooms and Silver status with Le Club AccorHotels.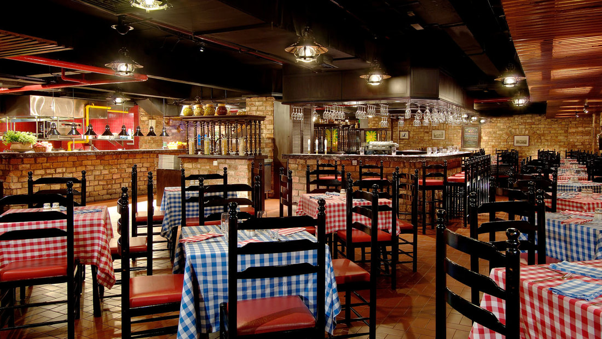 UOB Regal cardholders can also enjoy 50% off dining at the Grand Hyatt, plus hotel elite status in the form of a GHA Discovery Black membership. They will enjoy complimentary golf games under the Mastercard Southeast Asia Golf Program, which gives access to courses such as the Sentosa Golf Club in Singapore.
Conclusion
All things equal, I'd still prefer using a personal card for company expenses if I were allowed to. There's nothing sweeter than hitting all your sign-up bonuses (X Card 100,000 miles, anyone?) with spending that gets reimbursed while pocketing the miles for a future vacation.
That said, I realise not everyone is in a position to do that. If your finance department insists you use a corporate card, it's best to bite the bullet and follow their instructions. But be sure to highlight to them some of the better ones, as shown here!
Read these next:
Flying Business Class? Beware, Not All Business Class Is Created Equal
6 Ways to Turbocharge Your Travel Hacking Game
Travel Insurance: Does It Cover Redemption Bookings By Air Miles?
5 Ways To Save Money On Top Hotels
5 Travel Hacking Tips To Get The Most Out Of Flying Scoot
---
---