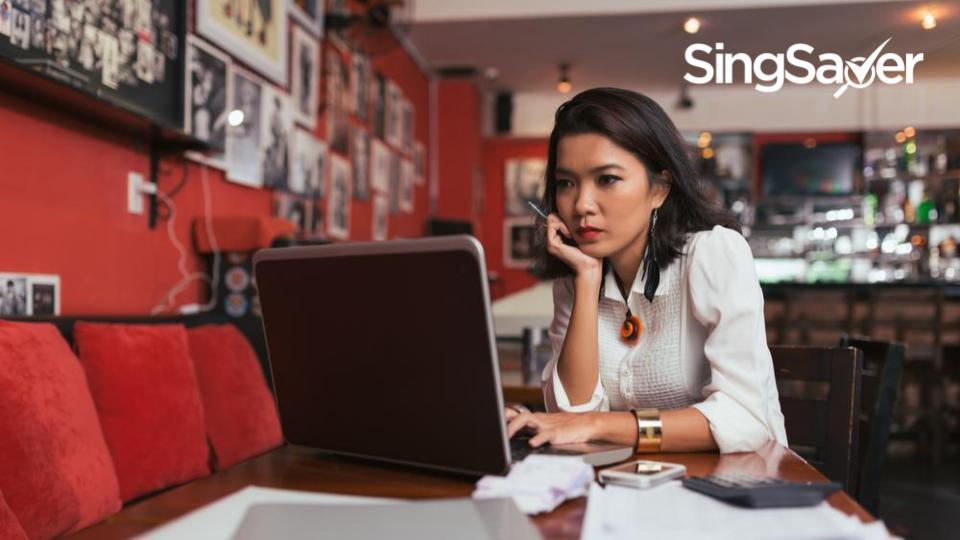 What are your options as a foreigner living in Singapore if you need to apply for a personal loan? We break it down for you.
Editor's note: Personal loan and bank rates are subject to change.
Are you a foreigner working in Singapore? From sky-high rentals to exorbitant medical expenses, this little red dot is one of the most expensive cities for expats to live in.
This makes it extra tough if you ever find yourself running into financial difficulties. Without your friends and family around to provide support, it can be challenging if you need emergency cash.
Fret not, for there is a lifeline for you. To help you tide through lean periods, there are personal loans available for foreigners. Banks and licensed credit companies in Singapore can assist foreigners with customised credit services, such as short or long-term contracts to meet varying needs and requirements.
What is a Foreigner Loan?
Foreigner Loans are loans offered to foreigners working, studying, and/or living in Singapore. There is no big difference in the process of applying for a loan as a Singapore Citizen – the main difference lies in the qualifying criteria. Most of the time, foreigners will need to meet a higher income requirement or show proof of legal residence in Singapore.
How do Foreigner Loans work?
The process and interest rates depend on the lender and type of loan you choose. In general, foreigners need to submit documents as legal proof that they are working in Singapore. You might also have to apply with a guarantor if you do not have a credit score.
One key thing that banks and other credit companies are looking out for is whether or not you intend to (or are able to) remain in Singapore for the duration of your loan tenor. Do be prepared for the possibility that some lenders may not be willing to work with non-residents – even with a guarantor.
Where can you get a Foreigner Loan?
If you are in need of financial assistance, it is advisable to get it from a reliable source. For your protection and peace of mind, the best foreigner loans you can get in Singapore are from banks. Alternatively, if you fail to qualify for a bank loan, you can seek assistance from legal loan institutions and licensed moneylenders in Singapore.
Avoid unlicensed and illegal money lenders at all costs to prevent yourself from being exposed to scams and harassment. You can check if these companies are registered with the Monetary Authority of Singapore (MAS) before approaching any of them for loans.
Factors to consider before applying for a Foreigner Loan
Most of the banks in Singapore offer Foreigner Loans, but some credit institutions provide faster approval processes as well as possibly fewer or lower qualification criteria.
Do consider the interest rates and instalment plans to see if the loan is suitable for your income and needs. It is also important to take your income and the duration of your stay into account so that you can clear your debts before leaving the country.
Requirements for a Foreigner Loan Application
The specific requirements will vary depending on which bank or credit company you approach, but in general, you should:
Have a valid Singapore Work Pass (PEP, E Pass, or S Pass)
Be at least 21 of age
Be employed on a full-time basis
Have a residential tenancy agreement (proof of your residential address in Singapore, in the form of your tenancy agreement, PUB bills, phone bills, or other utility bills)
Produce a bank statement (reflecting account activities for the past 6 months)
Have an employment letter from your company
Show payslips for the past 3 months
For many foreigners, the biggest challenge when applying for a personal loan in Singapore is the lack of a credit score. Check with the bank or credit company if you can obtain alternative documents or references for a non-traditional credit check. This could help you get a loan without a credit score.
Best Personal Loans For Foreigners In Singapore

Annual Interest Rate* from
Effective Interest Rate (EIR)
Min. Loan Amount
Max. Loan Amount
Min. Annual Income
Standard Chartered CashOne Personal Loan
3.48%
7.99%
S$1,000
Up to 4x monthly salary or S$250,000
S$60,000 (Must hold a Singapore Employment Pass)
Citi Quick Cash Loan
4.55%
3.99%
8.5%
7.5%
S$1,000
S$20,000
Up to 4x monthly salary
S$42,000
HSBC Personal Loan
3.7%
7.5%
S$5,000
Up to 8x monthly salary or S$200,000
S$40,000
OCBC Personal Loan
4.7%
9.46%
S$1,000
Up to 6x of monthly salary
S$45,000
Standard Chartered CashOne Personal Loan
With a flat interest rate of 3.48% p.a. (EIR: 7.99% p.a.), the Standard Chartered CashOne Personal Loan is one of the best options in the market. If you plan to borrow a large amount of money, the Standard Chartered CashOne Personal Loan allows you to borrow up to 4 times your monthly salary, capped at $250,000. You can also enjoy a waiver of the $50 annual fee (from 2nd year till expiry of loan) if all instalments for the year are paid on or before the due date.
What's more, you get the cash the very next banking day. You also enjoy a 5 year annual fee waiver on Standard Chartered Platinum Visa credit card to manage your daily expenses. However, the minimum annual income for a foreigner to qualify for a loan with Standard Chartered is the highest on this list, at S$60,000.
Read our in-depth review of Standard Chartered CashOne Personal Loan here.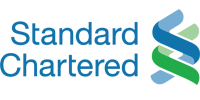 ---
Standard Chartered 0% Interest Rate Personal Loan
A product that is first in the market, Standard Chartered is offering a 0% interest rate personal loan (EIR 8.59% p.a.). You can enjoy 0% interest rate loan with a low processing fee of 4.5% and no early redemption fee. Similar to the Standard Chartered CashOne Personal loan, you can borrow up to $250,000. Terms and Conditions apply.
Citi Quick Cash Loan
Citi Quick Cash Loan offers an attractive interest rate of 4.55% p.a. (for new customers). The loan tenor can be stretched to a maximum of 5 years. The minimum loan amount is also kept low at $100 for 24 months to 60 months loan tenure period. Another perk is the zero processing fee and instant pre-approval if you meet certain terms and conditions.
Current promotion: Enjoy an interest rate from 3.99% p.a (EIR 7.5% p.a) with minimum loan of $20,000. This is a limited time offer for New Citi Customers. For 12 month loan tenures, you will enjoy 0% interest rates and 3.5% processing fee.

HSBC's Personal Loan
Overall, HSBC offers the longest loan tenor of up to 7 years which means that you can spread out your monthly payment over a longer period of time. This can be useful if you're looking to borrow a large sum and need to break down your repayments into more manageable monthly instalments. However, HSBC's personal loan requires a higher minimum loan amount of $5,000.
Current promotion: Enjoy low interest rates from 3.7% p.a. (EIR 7.5% p.a.) along with $88 cashback upon approval. You also pay $0 processing fees when you apply on SingSaver.
Read a more in-depth review of HSBC's Personal Loan here.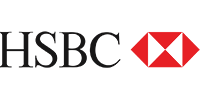 OCBC Personal Loan
OCBC offers an interest rate of 4.7% p.a. (EIR 9.46% p.a.) However, there is a processing fee of S$200 or 2% of the approved loan amount, whichever is higher if your annual income is $30,000 and above, which is relatively high compared to other banks that are waiving processing fees . If you do not have an existing OCBC Credit Card or EasiCredit account, you will need to apply for an OCBC Credit Card before you can apply for the OCBC Personal Loan.
Current promotion: Enjoy 1% cashback on your approved ExtraCash Loan. Apply online by 31 March 2021 to receive 1% cashback on your approved loan amount. T&Cs apply.
Comparing Personal Loans In Singapore
If you are looking for a personal loan in Singapore, it pays to do your research – literally. Comparing interest rates for all available loans in the market before committing to one could mean a difference of hundreds of dollars in interest saved. Compare and apply through SingSaver now and save even more with exclusive welcome gifts and better interest rates.
Alternatively, check out our summary of the Best Personal Loans in Singapore for our recommendations of the best loans based on different needs.
Read these next:
5 Ways to Cope With Financial Setbacks Hitting Singaporeans Hard Amid COVID-19
Best Personal Loan Promotions In Singapore 2020
Best Personal Loans In Singapore With The Lowest Interest Rates
The Pros And Cons Of Taking On Debt To Invest
2 Strategies To Consider When Clearing Crushing Debt In Singapore
---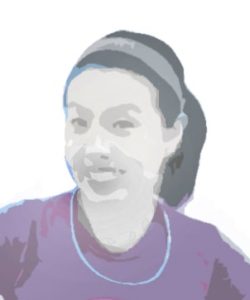 By Zann Huang
A recipient of the Magnum Foundation Emergency Grant in 2014, my photos from the Middle East and Asia have also been published in Time Magazine and Le Monde etc. My written work ranges from travel, politics (Mid-East) to the environment and finance-related matters.
---