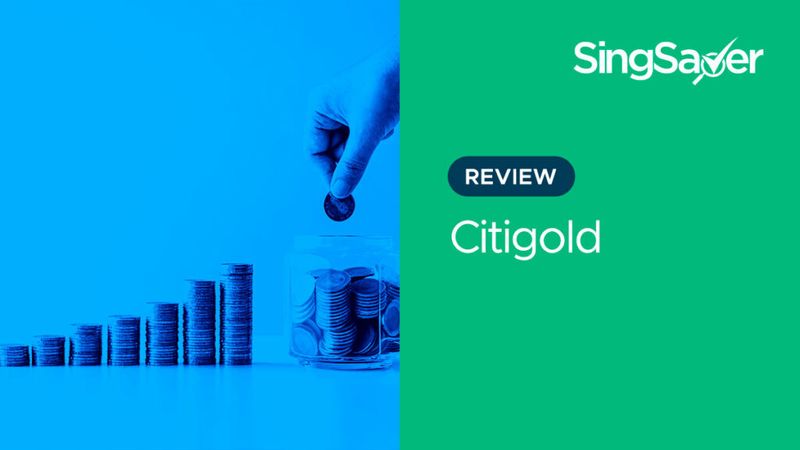 Citigold can help grow your wealth at a faster pace. Here's a full review of what you can expect when signing up for this investment-focused priority banking programme.
COVID-19 has brought wealth accumulation to the fore, helping people realise that investing regularly is key to achieving financial goals quicker. For the affluent among us, priority banking programmes represent a way to accelerate that process.
American bank Citibank even has two priority banking programmes for customers to choose from: Citigold and Citi Priority.
Citigold is geared towards high net worth individuals, requiring applicants to make a minimum deposit or investment of S$250,000. This is more than thrice the amount needed to qualify for Citi Priority, but the benefits you receive are proportionately higher.
This rings especially true if you're looking for personalised wealth management services.
Find out all you need to know about Citigold in this review, from the financial advisory services offered to the various lifestyle perks that you're granted.
---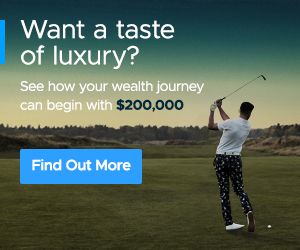 Ready to level up? Find out how you can make your money work harder and smarter for you. Enjoy your own dedicated relationship manager and privileged access to a whole suite of preferential rates with Priority Banking. Compare your options.
---
Pros and cons of Citigold
Citigold is an investment-focused priority banking programme, with a bevy of services in place to accelerate its clients' wealth accumulation plans. These include detailed financial advice, regular insights from the Citigold team, and multiple staff members who are on deck to assist you with your banking needs.
Pros
You have access to a dedicated Relationship Manager who'll determine the ideal investment portfolio for you after discussing your current financial situation and goals.
Your Relationship Manager will 'stress-test' the portfolio by simulating market events such as the 2007-2008 financial crisis. This helps you to understand the risks involved and lets you make an informed decision before you invest.
You can even put your existing investment portfolio through this 'stress-test' to determine how you can shore up its weaknesses.
Additionally, an Investment Counsellor will work with him/her to create wealth plans and investment strategies to meet your goals quicker. Lastly, a Treasury Specialist will advise you on treasury products that will fit your investment strategy.
There's also the Citigold Total Wealth Advisor feature in Citibank Online or the Citibank app. You can track your investment portfolio's progress and modify it to fit Citi's Model Portfolios if it's veering off-course.
The Citigold Diversification Index will also help you determine how concentrated your holdings are.
Cons
However, Citigold is not without its flaws. Because the priority banking programme is so investment-focused, there's relatively fewer lifestyle privileges offered.
Apart from access to the Citi Wealth Hub in Orchard Road to perform your banking activities in greater privacy and comfort, the other lifestyle privileges largely consist of automobile, dining, and shopping discounts.
These include 30% off at Wan Hao Chinese Restaurant, 40% off at Marriott Cafe, 8% off at Qualivenm, exclusive hotel room rates and complimentary magazine subscriptions… You get the idea.
Keen to enjoy travel privileges such as airport lounge access and complimentary or discounted limousine transfer services? There's one extra step you need to take — sign up for the Citi Prestige Card.
This credit card gives you access to Citi Prestige Concierge that'll help you out with restaurant reservations, hotel room bookings, and the like. Plus, you get to enjoy a complimentary night stay when you book a minimum consecutive four-night stay at any hotel or resort!
---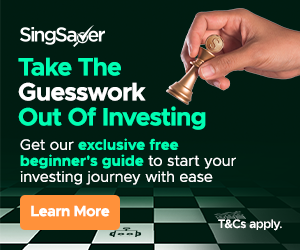 Start managing and saving money like a pro with SingSaver's weekly financial roundups! We dole out easy-to-follow money-saving tips, the latest financial trends and the hottest promotions every week, right into your inbox. This is one mailer you don't want to miss.
Sign up today to receive our exclusive free investing guide for beginners!
---
Why should you choose Citigold?
#1 Ability to enhance your investment portfolio
Citigold's host of wealth advisory services and tools ensure that you'll be able to make better investment decisions. Even if you prefer to go at it alone, the Citigold Diversification Index and Total Wealth Advisor tools will aid you greatly.
In turn, your investment portfolio will be more well-diversified and ready to weather adverse market conditions.
However, the best tool that Citigold offers might just be the Portfolio Risk Evaluator. It allows your Relationship Manager to conduct the aforementioned 'stress-test' on a recommended portfolio or your existing assets.
This lets you quickly determine the best course of action and stay on track to achieve your financial goals.
#2 Retention of Citigold status worldwide
Citibank's international footprint means that it can afford Citigold clients retention of their status at overseas branches.
To be exact, this means that you can transact quickly and with greater privacy in 340 Citigold Centres across the world.
Furthermore, you can keep tabs on all your local and foreign Citibank accounts via the Global View of Accounts feature. To complement that, you're granted fee-free instant fund transfers between your Citibank accounts, subject to a daily limit of S$65,000.
Speaking of 'fee-free', cash withdrawals at Citibank ATMs worldwide come with no charges when you're a Citigold client.
#3 Holistic wealth advisory services
Citigold might be an investment-focused priority banking programme, but your Relationship Manager is supported by more individuals than a Treasury Specialist and Investment Counsellor.
A Mortgage Specialist helps you obtain financing to purchase property, whether locally or overseas. He/she can also determine the best interest rate package for your needs when you apply for the Citibank Home Saver loan.
Finally, an Insurance Specialist determines your insurance needs based on your existing coverage and recommends the appropriate policies for you. However, do note that Citibank's insurance policies are underwritten by AIA.
If you're an existing AIA customer, you might want to speak with your insurance agent to compare the products offered.
#4 Preferential rates and services
Citigold clients gain access to preferential rates and services, such as the aforementioned Citi Home Saver property loan. As a Citigold client, you can utilise the interest adjustment feature to save on your monthly payments.
Refinancing your home loan is easy too, because you're allowed to switch freely between the various interest rate packages.
Then there's the Citi Wealth First account. This high-yield savings account is integrated closely with the Citigold priority banking programme, letting you earn up to 2.8% p.a. on an account balance of up to S$100,000.
However, each bonus interest category requires a fairly large sum to be saved, spent, invested, or borrowed.
For example, the 'investment' bonus interest category requires you to make an investment of at least S$50,000 in a calendar month. Therefore, it's clear that the Citi Wealth First account is aimed at Citigold clients and rewards them for actions they would perform anyway.
---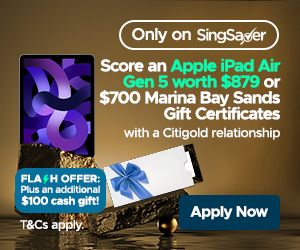 SingSaver Exclusive Offer: Grab an Apple iPad Air 5th Gen (worth S$879) plus S$100 cash or a S$700 worth of MBS vouchers plus S$100 cash when you make a min. deposit of S$250,000 within 3 months of account opening. Valid till 30 June 2022. T&Cs apply.
This is applicable for all new to bank customers who do not have an existing Citigold or Citibank current/savings account. If you own a Citibank credit card or personal loan, you will still be eligible. T&Cs apply.
You'll also enjoy exclusive privileges, from personalised wealth advisories to a dedicated Relationship Manager – all to close the gap to your financial milestones.
Additionally, get up to S$6,976 cash when you make a min. deposit of S$250,000 in Assets Under Management within 3 months of account opening. T&Cs apply.
---
Who is Citigold best suited for?
Citigold only allows high net worth individuals (HNWI) to qualify. With a dedicated Relationship Manager and an arsenal of exclusive wealth management tools available for Citigold clients, it'll be easy to spot the gaps in your investment portfolio and plug them.
Citigold is suitable for overseas use as well. Being able to retain your status at Citibank branches overseas is a huge advantage, especially if you don't spend a lot of time in Singapore in the first place.
Finally, potential Citigold clients also wouldn't mind that the priority banking programme has comparatively fewer lifestyle benefits.
Fees and charges
Although Citigold exempts you from several fees and charges that personal banking customers are subject to, there are several that you need to watch out for:
S$15 account service fee if your Total Relationship Balance drops below S$15,000 per month. Total Relationship Balance refers to the sum of your account balances, value of your investments, and outstanding amounts payable on your secured loan accounts.
S$20 per transaction when you're transferring money to non-Citibank accounts overseas via online Telegraphic Transfer
S$10 per transaction for local fund transfers via Citibank branches or CitiPhone
S$5 per transaction for local fund transfers via MAS Electronic Payment System (MEPS)
However, do take note that Citibank can also remove your Citigold status if your Total Relationship Balance falls below S$15,000 per month. Remember, the qualification requirement for Citigold is much higher at S$250,000.
What's the eligibility criteria for Citigold?
As mentioned above, you'll need to make a minimum deposit and/or investment totalling at least S$250,000. Additionally, you'll need to be at least 18 years old. And if you're wondering, there's no minimum income requirement.
How do you apply?
Applying for Citigold is straightforward because there's no need to register your interest and wait for an invitation from Citibank. Heck, you can speed up the application process by using SingPass MyInfo.
Alternatively, filling in the online application form manually takes approximately 12 minutes, according to Citibank.
---
Read these next:
A Full Guide To Priority Banking In Singapore
Premium Credit Cards: Which Gives High Income Earners The Best Value?
5 Best Wealth Management Services In Singapore
Best Premium Credit Cards In Singapore
The Four Most Exclusive Credit Cards in Singapore
---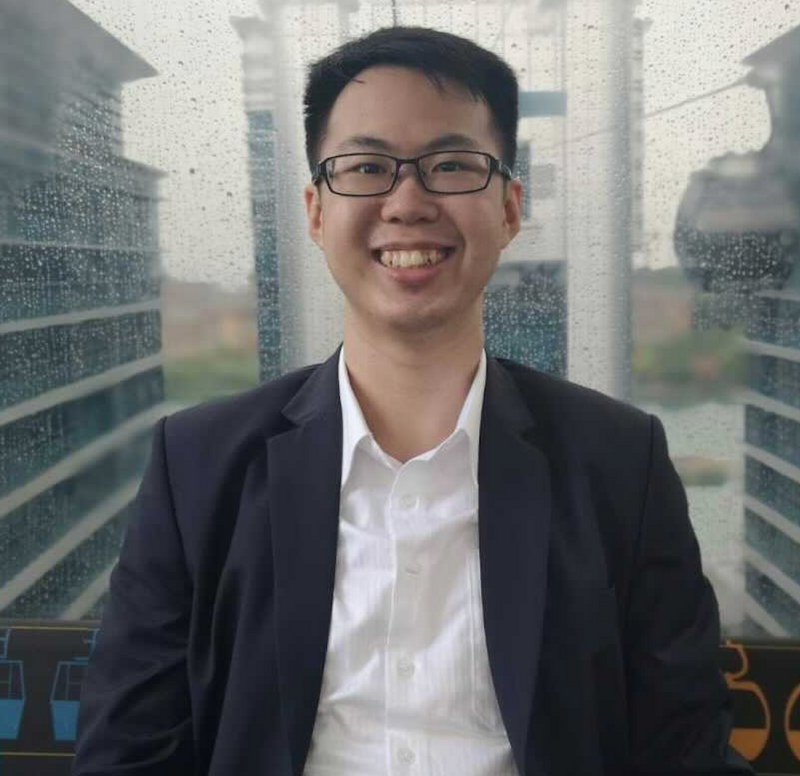 By Ebel Tang
A geek culture enthusiast who's also a little too invested in the wide world of whisky and watches. And no, he was not named after the Swiss timepiece brand.
---