Airport lounges aren't just for the rich and famous. Budget and regular travellers can enjoy free Priority Pass lounge access with the right know-how.
Looking to tick off your travel bucket list now that borders are opening up? Kudos for taking the initiative to arm yourself with knowledge on Priority Pass membership and benefits.
Like it or not, air travel can be stressful. Having access to fancy airport lounges around the world can help make things more enjoyable and comfortable at the same time, particularly so if your trip comprises a long layover or unforeseen delay.
That being said, anyone and everyone including budget travellers can enjoy all that Priority Pass lounges and restaurants have to offer. Read on to find out how!
What is Priority Pass?
Priority Pass is a global, independent membership programme that travellers can count on to access a network of airport lounges, restaurants, and mini-suites wherever in the world they may be, regardless of the airline they're flying with or cabin class they're flying in. Put simply, Priority Pass is exclusive and inclusive in different ways.
Priority Pass lounges
For the uninitiated, Priority Pass is available in more countries and cities than any other similar programme. As of the time of writing, there are over 1,300 Priority Pass airport lounges, dining and facilities around the world, across the Asia Pacific, Middle East, Africa, Europe, Latin America, Canada and North America.
Priority Pass benefits
#1 Airport lounge access
Priority Pass members can look forward to enjoying complimentary refreshments, small bites, meals and drinks in the lounge. Most lounges also offer alcoholic beverages.
Apart from filling up your tummy pre-flight, most travellers will appreciate the free Wi-Fi, comfortable recliners and seats, charging ports, magazines and newspapers, and private working spaces available within the lounge.
Some Priority Pass lounges even offer guests the opportunity to indulge in extra perks like showers, massages, sleeping areas, and spa treatments.
#2 Convenience
Priority Pass lounges and facilities are available worldwide, and guests can enter the lounge of their choice —subject to capacity limits—easily with their Digital Membership Card via the enhanced Priority Pass mobile app. There's no need to fuss around with traditional plastic membership cards!
That's not all. The Priority Pass mobile app also allows guests to navigate through the terminal using their bespoke indoor maps and airport guides with ease. Plus, all Priority Pass members enjoy 24/7 premium service and support year-round.
#3 Complimentary airport dining
Priority Pass lounges aren't available at all airport terminals. For example, London Heathrow's Terminal 2 has an English pub/restaurant available for Priority Pass members to enjoy while there are two lounges available at London Heathrow's Terminal 3 and one lounge available at Terminal 5.
To check whether or not there are lounges or restaurants available at the airport terminal that you would be passing through, simply launch the Priority Pass mobile app. It's super convenient, and you may even pre-book your lounge access spot for select airport lounges.
#4 Airport dining, retail and spa discounts
Priority Pass offers more than 800 airport dining, retail and spa options globally that members can redeem easily through the Priority Pass mobile app, if they have access to these extra perks.
It's worth noting that I don't see any of such offers available to me after scouring the Priority Pass mobile app — my Priority Pass membership is the complimentary version tagged to my credit card.
How to get Priority Pass membership
Priority Pass has three distinct membership plans to suit different types of travellers — (i) Standard; (ii) Standard Plus; and (iii) Prestige.
For the discerning ones amongst us keen on enjoying Priority Pass benefits, consider applying for the few credit cards that offer complimentary Priority Pass membership (more on that in a bit).
Are lounges free with Priority Pass?
Yes, if you or your travel companion hold certain credit cards:
Lounge access is also available at no extra charge if you've subscribed to:
Priority Pass Standard Plus Plan: 10 free lounge passes per year
Priority Pass Prestige Plan: Unlimited lounge passes per year
Welcome Gift: Receive S$150 cashback when you key in the promo code 150CASH upon application and make a minimum spend of S$800 within 60 days of card approval. Valid till 31 January 2023. T&Cs apply.
Find more DBS/POSB credit cards here. If you're not a new DBS/POSB credit cardmember, consider these promotions instead.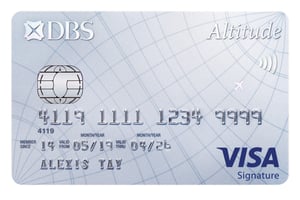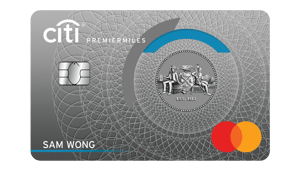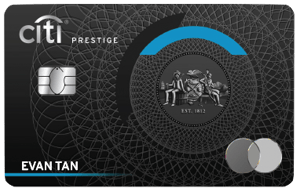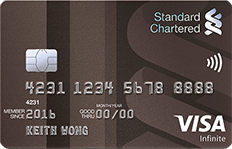 Related to this topic:
6 Credit Cards Which Give Free Access to Airport Lounges
Why Citi PremierMiles May Be The Most Useful Miles Card in Singapore
Priority Pass cost
| | |
| --- | --- |
| Priority Pass Plan | Annual Fee Pricing |
| Standard | USD$99 |
| Standard Plus | USD$299 |
| Prestige | USD$429 |
The Standard Plan is best for the occasional traveller; Standard Plus plan for the regular traveller; and the Prestige Plan for the frequent traveller.
All three plans allow you to bring in guests, subject to a guest visit fee of USD$32 per guest, per visit.
Are Priority Pass lounges usually crowded?
To be honest, this depends. There's no guarantee that the Priority Pass lounge you're visiting will be crowded, quiet, or even accessible.

Just to put things into perspective, the Priority Pass lounges at Changi Airport T3's transit area were being used to accommodate passengers from SWISS at the time my husband and I wanted to pop by for 'free breakfast', before our morning flight to Malé, Maldives. This happened just last month!
Before our flight back to Singapore, we had some time to kill and managed to get into Moonimaa Lounge at Velana International Airport in Malé, Maldives after about an hour's wait as it was filled with fellow travellers. Be that as it may, we enjoyed a light buffet dinner and self-serve hot tea on the house — thanks to the complimentary Priority Pass membership that came with my DBS Visa Altitude Credit Card.
Is there a limit to Priority Pass visits?
Not really. You can always pay the per visit fee of USD$32 if you've used up the two complimentary annual passes that come with the DBS Altitude Visa Credit Card and Citi PremierMiles. The same applies to folks under the Standard Plus plan which offers 10 lounge passes annually.
There is no limit to how many Priority Pass visits you can make if you hold more premium credit cards (read: Citi Prestige) or if you sign up for the Prestige Plan.
Just to share, Citi Prestige cardmembers can enjoy unlimited Priority Pass lounge access and bring one guest along per visit at no extra charge. On the other hand, Standard Chartered Visa Infinite cardmembers can enjoy up to six complimentary Priority Pass visits with their loved ones every year.
Should you sign up for Priority Pass membership?
You should sign up for Priority Pass membership if you're a frequent traveller. Now that borders are opening and travel's rebounding, having access to lounges worldwide is a huge plus in my book.
Apart from getting a place to have a free meal or drink, airport lounges let guests freshen up, rest, work, socialise or even take a shower if the lounge has shower facilities. But of course, I would recommend you sign up for the right credit card to get complimentary Priority Pass access, if possible, instead of shelling out your hard-earned money on lounge visits.
If you make at least S$120,000 per year, I highly recommend you get your hands on the Citi Prestige Card. Unlimited Priority Pass and a whole slew of exclusive travel perks await!
Related to this topic:
Favourite Credit Card Combinations To Max Out Cashback And Miles (As Used By SingSaver Staffers)
Best Air Miles Credit Cards In Singapore