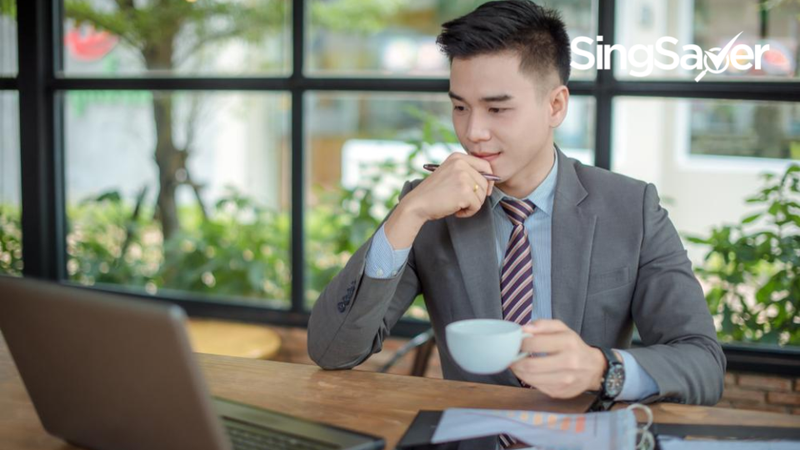 Among the many robo-advisors, Syfe stands out with unique portfolios that cater to specific investment preferences — Syfe Global ARI, REIT+, Equity100, Cash+ and most recently Syfe Core (Growth, Balanced or Defensive).
Changes brought about by COVID-19 have paved the way for the uptake of digital wealth management services.
With Singapore Airlines as an example, we've realised that our retirement could be made sooner rather than later. We have also increased our dependence on digital solutions, with SingSaver's survey conducted last June 2020 showing that Singaporeans have further embraced digital services since the outbreak of COVID-19.
Dhuv Aurora, Founder and CEO of Syfe, shared that Syfe has been seeing more interest from an older segment of the population who have typically been averse to using digital offerings.
Now, in the area of wealth management, this trend is only set to pick up as the importance of digital solutions with low barriers to entry have been brought to the fore.
Cash management solution: Syfe Cash+
Investment portfolios:

Syfe Core (Growth, Balanced, Defensive)
Syfe – A digital wealth manager with unique investment portfolios
Licensed by the Monetary Authority of Singapore (MAS) under a Capital Markets Services License, Syfe offers fully-managed investment portfolios with no minimum investment amount or lock-in period.
Their portfolios come with fees that range from 0.4% to 0.65% p.a. of your total assets under management or total invested amount, whichever is higher. This management fee covers everything from portfolio monitoring, reinvesting to automatic rebalancing.
Here's a look at the portfolios currently offered on Syfe: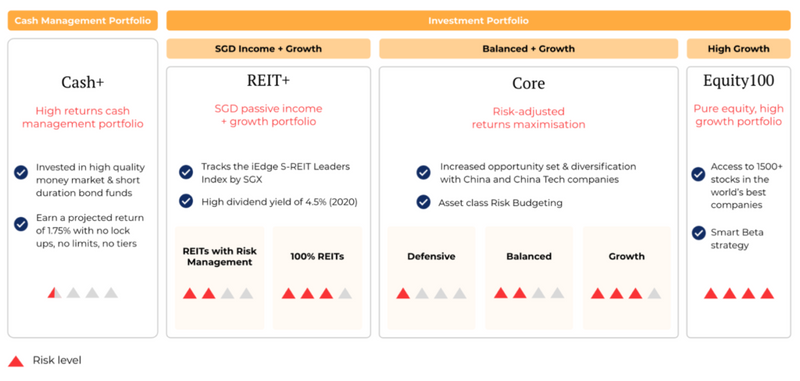 Syfe Cash+: Earn up to 1.5% p.a.
Cash management accounts have been introduced in 2020, going head to head against your typical savings accounts. Syfe cash management solution gives users a way to grow their savings amidst the low interest rate environment today.
With a projected return of up to 1.5% p.a., Syfe Cash+ offers a decent yield compared to the likes of high yield savings accounts that have slashed their interest rates in recent months.
Underlying funds that make up Syfe Cash+:
LionGlobal SGD Money Market Fund: 30%
LionGlobal SGD Enhanced Liquidity Fund SGD: 35%
LionGlobal Short Duration Bond Fund: 35%
A breakdown of how you can earn up to 1.5% p.a: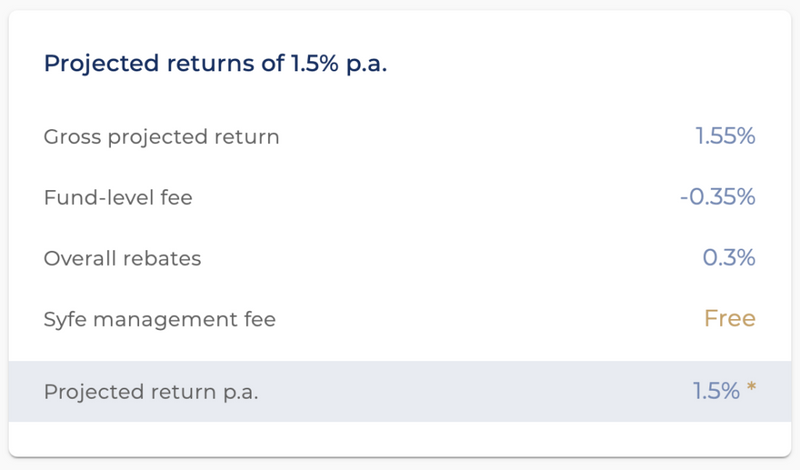 With no lock-in period, no minimum deposit amount, no minimum balance required, unlimited and free transfers, Syfe Cash+ appeals to a crowd that wants to do more with their cash, but also value liquidity.
There is no management fee charged by Syfe and you also enjoy daily accrual of returns. Investors sitting on the sidelines looking to invest could consider parking their cash in Syfe Cash+ while waiting for an opportunity in the market.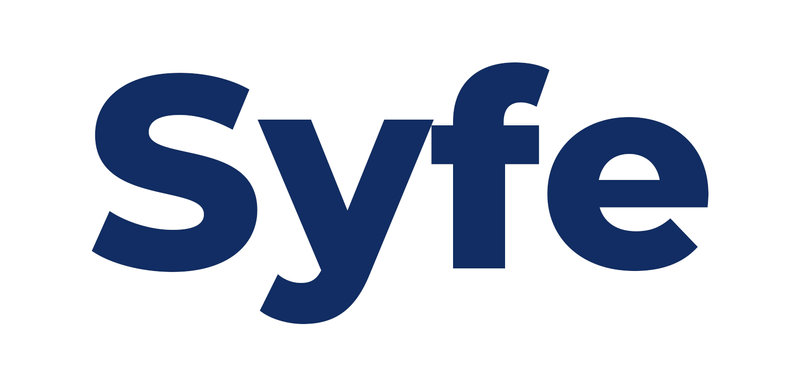 Syfe REIT+: Generating passive income
Syfe's REIT+ portfolio hit the headlines when it was first launched. With 42 REITs listed on the SGX, REITs are best known for their high yields— distributing at least 90% of their taxable income — which makes them a great option for investors looking to generate a passive income stream.
About the portfolio
Syfe's REIT+ is the first investment offering to closely replicate the performance of the SGX iEdge S-REIT Leaders Index, which includes 20 of the largest REITs. This means that the REIT+ portfolio largely follows that index's composition in terms of the REITs included and their weightage.
Zooming into REIT+, you can choose between:
100% REITs: Purely tracks the SGX iEdge S-REIT Leaders Index
REITs with risk management: Allows you to shield your portfolio against volatility by managing your risk with Syfe's ARI methodology. This is done by including Singapore government bonds into your portfolio.
You can also choose to have dividends paid out quarterly to your bank account or have them reinvested automatically, at no additional cost.
Based on the portfolio's performance in 2019, the yield was 5.1% for the 100% REIT portfolio and 4.6% for the REITs with risk management portfolio, making it an attractive portfolio to earn passive income, although past returns are not a guarantee of future performance.
Indeed, there are other ways you can get into the REITs game, either by selecting and putting together your own REIT portfolio, or investing through REIT ETFs. Curating your own REIT portfolio involves brokerage and transaction costs with each purchase and you would also incur fees when reinvesting the dividends.
While the REIT+ is similar to a REIT ETF, investing into an ETF still incurs fees such as management fees.
Who should get it
Those looking to generate a stream of passive income through dividends. New investors looking to start investing in REITs can also see the diversified REIT+ portfolio as a good starting point.
For investors that already have various other investments, the REIT+ could be a good supplement to your overall portfolio, especially if you are lacking in REITs exposure.
The outlook for REITs is also something to bear in mind on the back of COVID-19. Dividends could fall in the coming quarters due to reduced foot traffic in malls, a shift to working from home and the lack of tourists in Singapore.
---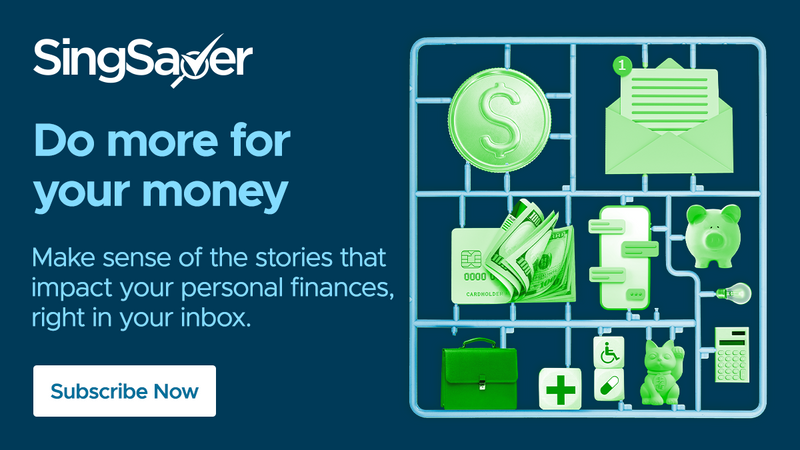 Start managing and saving money like a pro with SingSaver's weekly financial roundups! We dole out easy-to-follow money-saving tips, the latest financial trends and the hottest promotions every week, right into your inbox. This is one mailer you don't want to miss.
---
Syfe Equity100: Exposure to global equities
The Equity100 is Syfe's most recently launched portfolio, rolled out just over a month ago. The name of this portfolio pretty much explains what you're getting into — a portfolio that contains 100% equities (no, not 100 stocks).
About the portfolio
This portfolio is 100% allocated to global equities, with no exposure to other asset classes like cash or fixed income. With a single portfolio, you can now gain access to more than 1,500 stocks of the world's best companies through ETFs.
Syfe uses their Smart Beta strategy for this portfolio, looking to outperform the index while keeping the same risk profile. To generate better risk-adjusted returns, your portfolio holdings are weighted based on factors such as growth, size of the stock and volatility.
Examples of the ETFs that make up this portfolio include the Invesco QQQ Trust (QQQ) that tracks the Nasdaq-100 index of the 100 largest non-financial companies, as well as the iShares Core S&P 500 UCITS ETF (CSPX) that tracks the S&P 500 index of US-listed stocks.
A portfolio with pure equity allocation offers the potential for high returns. However, it also comes with high risk. This is a portfolio that does not focus on risk management or asset diversification of the portfolio. The risk of this equity exposure would be apparent during volatile market downturns such as the market sell-off in March 2020.
Who should get it
Ideal for those looking to add equities to a portfolio, or for investors who want to increase their exposure to global equities. This could also be an option for investors that already have investments in other asset classes with lower risk, such as bonds, and are looking to diversify their holdings.
However, with complete equity exposure, this portfolio comes with higher risk and should not be the only one within your entire investment portfolio.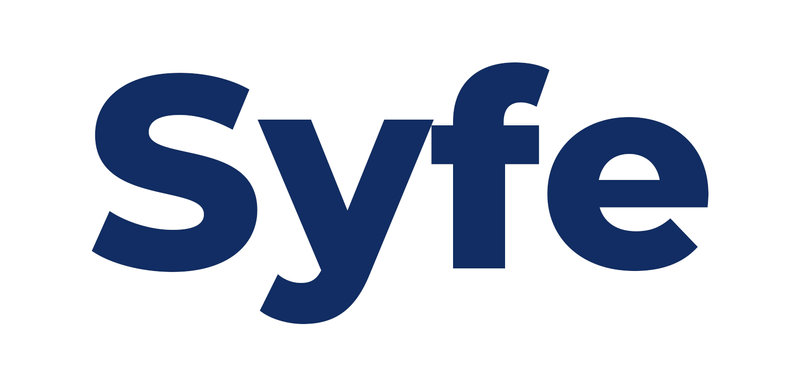 Syfe Global ARI: The one-size-(can)fit-all portfolio
'There is no such thing as a free lunch' — this might not be the case when it comes to investing. Dhruv shared his opinion that diversity is the free lunch in town. Investors can diversify their portfolios, whether across asset classes, geographical markets or industry sectors. Portfolios such as Syfe Global ARI offer diversification even with a small investment amount.
About the portfolio
The Global ARI portfolio allows you to invest in a mix of equities, bonds and commodities. A portfolio made up of Exchange Traded Funds (ETFs), Syfe Global ARI is well-diversified, spreading across different assets, countries and sectors.
While returns can't be guaranteed due to the market's unpredictability, as investors, we can manage the risk we take. With Syfe's proprietary Automated Risk-Management Investments (ARI) methodology, ARI's algorithm manages your portfolio by keeping it within your selected risk level.
There are 11 risk options to choose from, ranging from 5% Downside Risk to 25% Downside Risk. This risk refers to how much you can potentially lose in your portfolio. Should the need arise, you can also change your downside risk anytime.
Who should get it: The Syfe Global ARI portfolio is a good option if you want a diversified portfolio, or if you are only choosing a single portfolio to invest in. Almost a one-size-fits-all type of portfolio, it offers great diversity across not just asset classes but also countries and sectors, while managing your risk.
With the focus on risk management, new investors can worry less about how much their portfolio could potentially lose in a year.
Syfe Core: For passive investing with long-term returns
Syfe Core is the latest addition to Syfe's list of portfolios, coming with three distinct portfolios to choose from — Core, Balanced or Defensive.
About the portfolio
Syfe Core Portfolios are made up of stocks, bonds and gold ETFs. The portfolios are well diversified globally, designed to maximise long-term risk-adjusted returns.
This might sound a tad similar to their Global ARI portfolio. The key difference between the two is how the portfolios are constructed. Core portfolios focus on maximising risk-adjusted returns, while Global ARI portfolios primarily focus on downside risk protection, where asset allocation is more dynamic.
yfe Core portfolios are constructed using an Asset Class Risk Budgeting approach. This helps to achieve a relatively stable asset allocation that's ideal for passive investing. To improve risk-adjusted returns, the Core portfolio has an increased exposure to the Chinese market, more specifically, in technology and Chinese stocks.
You can choose from three different Core portfolio types: Core Defensive, Core Balanced, Core Growth.

Which Core portfolio you select would depend on your investment goals, time horizon and risk appetite.
Core Growth: Comes with higher risk, made up of mainly stock ETFs
Core Balanced: Medium risk with a good mix of stock, bond and gold ETFs in the portfolio
Core Defensive: The safest of the three, with greater allocation to bond ETFs.
Who should get it
Syfe Core portfolios are made for investors looking for a passive investing solution that focuses on long-term returns. Regardless of which three Core portfolio you go for, you'll be getting access to multiple asset classes with global diversification.
Investors looking for that extra exposure to the Chinese market could also find the Core portfolios attractive.
Can you choose all portfolios?
There's nothing stopping you from selecting all three investment portfolios, especially if they meet your investment objectives. You can also utilise Syfe Cash+ as an account to hold your spare funds while waiting to enter the market.
Much like how an investor has equities, bonds, REITs and commodities in their portfolio, you can include all three portfolios for their unique offerings. Syfe's CEO shared that the portfolios could be used to create a core-satellite investment portfolio. For example, the Syfe Global ARI portfolio could be a good core portfolio for you to focus on and put more funds in, while the REIT+ and Equity100 could be the satellite portfolios that act as the supplements to the core portfolio.
Regardless of the portfolio you select, time in the market is still key and passive investing is a great way to start growing your wealth.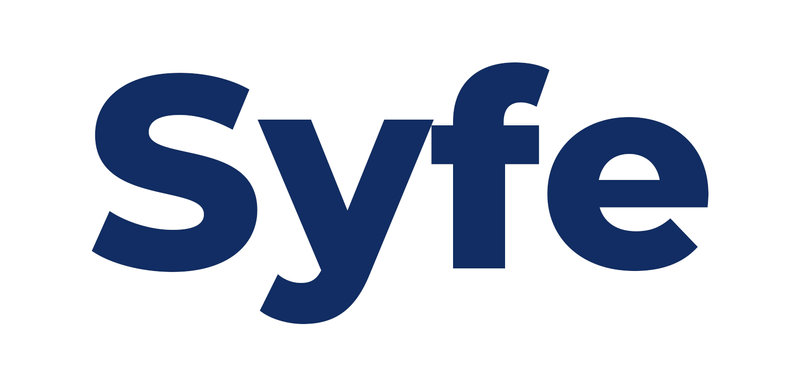 ---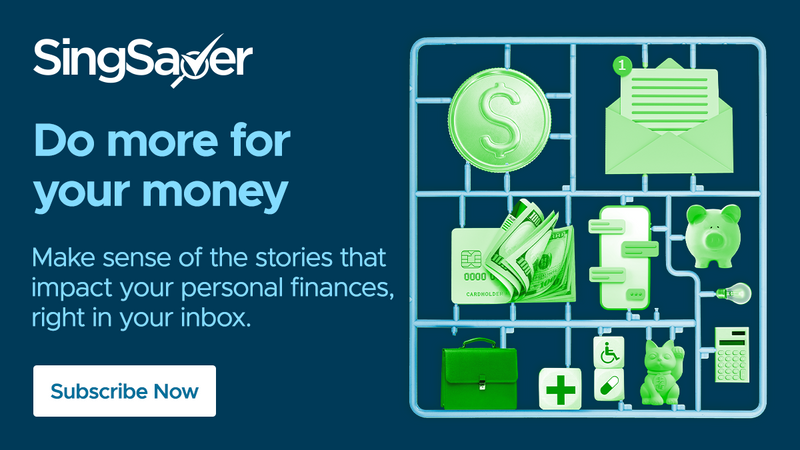 Start managing and saving money like a pro with SingSaver's weekly financial roundups! We dole out easy-to-follow money-saving tips, the latest financial trends and the hottest promotions every week, right into your inbox. This is one mailer you don't want to miss.
---
Read these next:
Best Robo Advisors To Auto-Pilot Your Investments In Singapore
How Syfe Adapts To Any Investment Portfolio In 5 Ways
What ETFs Are And Why Warren Buffett Says You Should Buy Them
StashAway Review: Goal-Getting Investments Through ETFs
Endowus Review: Investing Your Cash, CPF And SRS Money At Low Fees
---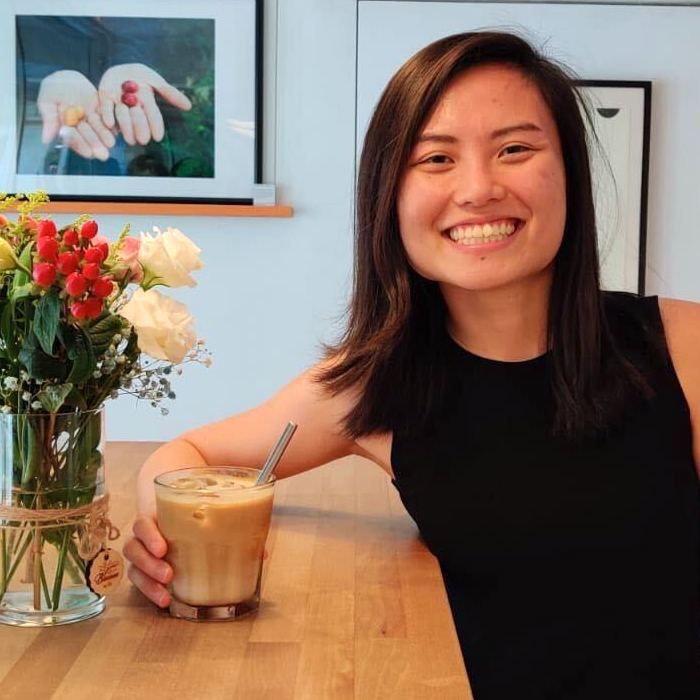 By Ching Sue Mae
A flat white, an adventure-filled travel and a good workout is her fuel. This Manchester United fan enjoys sharing knowledge on personal finance while chasing the dream of financial independence.
---