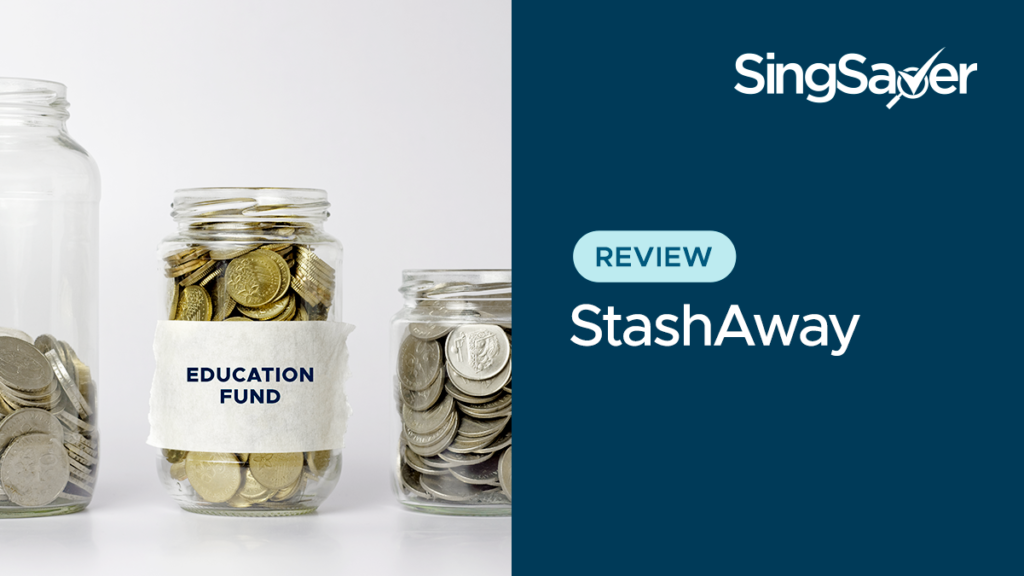 One of the first robo-advisors in the now crowded space, StashAway is a name well-known by many. Here's what you can expect when you invest your cash or SRS funds with StashAway.
As one of the early players in the robo-advisory space in Singapore, StashAway has made a name for themselves and is widely known amongst both investors and non-investors. With their intelligent investment framework, StashAway pairs two important components — personalised wealth management and financial planning.
StashAway makes investment decisions that are data-driven, using macroeconomic indicators to find changing economic conditions long before the markets respond. They also rely on data and research to select the asset classes that comprise your investment portfolio. This all boils down to StashAway's ERAA® (Economic Regime-based Asset Allocation) investment strategy.
Here's what you'll find in this review:
What StashAway can do for your portfolio
#1: You can invest with not just cash, but also SRS funds
StashAway offers three different types of portfolios: General Investing, Goals-based Investing, and Income Portfolio. 
General investing: You select the risk exposure you are willing to take on. This risk exposure is broken down into two categories: Core or Higher Risk.
Within these categories, you can further select your risk level, which will change the percentage breakdown of the assets in the portfolio. These portfolios can consist of government bonds, fixed income, equity sectors (US), international equities, commodities and cash. StashAway will then build and manage a portfolio that endures economic changes in the long term.
Goals-based investing: Retirement, home ownership, buying a new vehicle, starting a business – StashAway allows you to invest based on these goals and curate a portfolio that is tailored as such.
Income portfolio: A Singapore-focused portfolio, the objective of this portfolio is to earn reliable income. It consists of government bonds, corporate bonds, international equities, real estate investment trusts (REITs) and cash. This income portfolio is the only portfolio with a minimum investment of $10,000.
All three types of portfolios can be funded by either cash or Supplementary Retirement Scheme (SRS) funds, and this setting cannot be changed once you start making deposits into the portfolio.
Your investment portfolios with StashAway will consist of Exchange Traded Funds (ETFs). StashAway chooses the best-in-class ETFs that are the largest, most liquid, most tradable and most cost-effective ETFs with the lowest tracking error to the index and have a sufficiently long track record. You also enjoy automated and free rebalancing for your portfolio.
#2: Grow your cash at up to 1.4% p.a. return rate with StashAway Simple
Whether it's to preserve your cash against inflation, store your emergency funds or hold idle capital, you can utilise StashAway Simple to earn a projected 1.4% p.a. (even if you're not investing with StashAway). StashAway Simple does not impose a minimum balance and there is no limit to the amount that can earn the projected 1.4% p.a.
Underlying funds: 50% in LionGlobal SGD Money Market fund, 50% to LionGlobal SGD Enhanced Liquidity Fund SGD
Fees: No management fee charged by StashAway, but approximately 0.205% fee charged by underlying fund manager, embedded in projected rate
Projected return after all fees: Up to 1.4% p.a.
If you are looking for a platform that can reap higher returns at low risk, you can consider these insurance savings plans or a high-yield savings account.
| | |
| --- | --- |
| Pros of investing with StashAway | Cons of investing with StashAway |
| Start investing with no minimum investment amount required (except for the Income portfolio) | Management fee between 0.2% – 0.8% p.a., with larger investment amounts required to enjoy lower fees |
| Invest using either cash or SRS funds | Minimum of $10,000 required for Income portfolio |
| Get a diversified portfolio of ETFs | Only invest in ETFs |
| Earn up to 1.4% p.a. on idle cash | |
---
SingSaver's exclusive offer: Enjoy waiver of management fees on up to the first S$40,000 invested in the first 6 months, subject to a minimum investment amount of S$10,000.
---

Why should you choose StashAway?
#1 Easy to get started with no minimum deposit
Some robo-investors require minimum investment amounts of $3,000 to $10,000, often proving to be a barrier to entry for new investors. With StashAway, you can start investing even with just a single dollar; there is no minimum investment amount required and no minimum balance you have to maintain in your investment account. This particularly appeals to new investors who want to get started but lack the financial muscle to do so.
There is just one exception: the Income portfolio that requires a minimum account balance of $10,000.
#2 Invest and achieve goals that matter to you
We all invest with a goal in mind, whether it's for a comfortable retirement, for our children's education, for financial independence or for multiple different goals.
With their goals-based investing portfolio, StashAway allows and encourages you to invest in as many portfolios as you want. You can craft a different portfolio for each different goal.
Select a goal that you are investing for and fill in the required details, such as your goal target and the number of years you have to achieve your goal. StashAway will use this information to detail how much you'll need to invest. You will then get a tailored portfolio that consists of different asset classes. StashAway manages the risk of this portfolio based on the time horizon you indicated.
Alternatively, if your goal is to earn income through investing, you can also choose the income portfolio instead.
#3 Build knowledge on personal finance, investing with StashAway Academy
StashAway goes one step further when it comes to investor education. It offers a wide range of personal finance and investing courses and events that you can access with the StashAway app. Catering to every type of investor, courses are split into Basic, Intermediate and Advance courses. You can read articles, watch videos, sign up for webinars and even listen to their podcast (titled 'In Your Best Interest') on Spotify.
The best part? All StashAway Academy materials are completely free, even for those who are not investing with StashAway.
#4 Safety first
Enjoy peace of mind knowing that your money with StashAway is safely stored in a separate custodian account. This means that your funds in the custodian account under your name will remain yours even in the unlikely event StashAway becomes bankrupt.
StashAway also requires Two-factor authentication (2FA) at every important step, where you will have to enter a One-Time-Password (OTP) sent via SMS. You will also receive email notifications with every transfer and withdrawal made from your account.
For whom is StashAway best for?
An account for all investors, StashAway meets the requirements for those looking to start small. With no minimum investment amount, the barrier to entry is low. You also have the option of using SRS funds to invest, which means you won't have to part with your hard-earned cash. It's also ideal for those looking to set up multiple different portfolios within the same robo-advisor account.
To help you get started, StashAway doesn't limit their educational materials or StashAway Simple account only to those that have invested with them. New investors just embarking on your investment journey can tap on the resources StashAway provides (for free!).
What charges or fees should you look out for?
StashAway charges an annual management fee that ranges from 0.2% to 0.8% p.a. Here's the breakdown of the annual fee based on the total investment amount you have with StashAway.
| | |
| --- | --- |
| Total investment (SGD) | Annual fee rate (incl. GST) |
| First $25,000 | 0.8% |
| Any additional amount above $25,000, up to $50,000 | 0.7% |
| Any additional amount above $50,000, up to $100,000 | 0.6% |
| Any additional amount above $100,000, up to $250,000 | 0.5% |
| Any additional amount above $250,000, up to $500,000 | 0.4% |
| Any additional amount above $500,000, up to $1,000,000 | 0.3% |
| Any additional amount above $1,000,000 | 0.2% |
What does this fee include? This fee includes rebalancing costs, transaction fees and re-optimisation costs. You also enjoy unlimited, free withdrawals and free transfers between your portfolios. There is also no account setup or exit fees.
How is this fee charged? You will automatically pay this fee with the 1% cash allocation in your account. This annual fee is charged monthly on a pro-rata basis, which means if you invested on the 15th of a particular month, you will not be charged for the first 15 days.
On top of these annual fees, you should also take note of:
Expense ratio charged by ETF manager: Approximately 0.2% p.a. to 0.4% p.a.
Currency conversion fee charged by vendor for non-USD deposits to USD portfolios: 0.08% on the spot rate
Eligibility criteria
When investing with StashAway, you'll first have to share your financial situation and financial goals. This will allow StashAway to help customise an investment plan that suits your goals and risk preferences. Before that, you'll have to meet the following criteria:
Age: The minimum age required to open an account with StashAway is 18 years old, by birth date at the time of account creation
Nationality: All Singaporeans, Permanent Residents (PRs) and foreigners can open an account with StashAway
You can verify your details using MyInfo, or prepare the following required documents:
Singapore citizens: Front and Back of National Registration Identification card
Foreigners: Passport (minimum validity 6 months) and Proof of residence in form of utility bill/ phone bill/ bank statement dated within 3 months.
---
SingSaver's exclusive offer: Enjoy waiver of management fees on up to the first S$40,000 invested in the first 6 months, subject to a minimum investment amount of S$10,000.
---



StashAway
AutoWealth
Syfe
Endowus
Underlying asset
ETFs
ETFs
REITs, ETFs, Equities
Mutual funds
Management / advisory fees* (per annum)
0.8% for the first $25,000
0.5% + USD$18 platform fees
0.65% for sum invested of less than $20,000
0.60% for first $200,000

0.40% flat fee for any amount for CPF or SRS money
Cash management account
StashAway Simple: up to 1.4% p.a.

Not available
Syfe Cash+: Projected return of 1.75% p.a.
Cash Smart: 0.9% to 1.7% p.a.
Minimum investment amount
No minimum amount ($10,000 minimum required for Income portfolio)
$3,000
No minimum amount
$10,000
Cash, CPF or SRS?
Cash and SRS
Cash
Cash and SRS
Cash, CPF and SRS
*Do note that besides management/advisory fees, other fees such as fund expense ratio apply
Frequently Asked Questions (FAQs)
1. How do you get started with StashAway?
You can start investing with StashAway either on your desktop here or by downloading the mobile app. On the StashAway website, click on the "Get Started" button on the top-right, or the "Start Investing" button. The StashAway app also allows you to start investing in just 15 minutes. You can also use the app to adjust your risk preferences, financial goals check on your portfolios, get market updates and more.
2. How does StashAway work?
StashAway allows you to start investing by funding your portfolio with either cash from your personal bank account or funds from your SRS account. Based on your financial situation and financial goals, StashAway will curate and recommend an investment portfolio that suits you. You always have the option to alter your goals, to withdraw or deposit money into the account, all with no additional fees
3. What is StashAway's investment methodology?
StashAway makes investment decisions using macroeconomic indicators to discover economic conditions before the markets respond. They also rely on data, research and testing to select the asset classes that comprise your investment portfolio. When your portfolio strays away from the optimal asset allocation for any risk point, a re-optimisation of the portfolio is triggered. Read more about StashAway's investment strategy, ERAA® (Economic Regime-based Asset Allocation) on their site.
4. What does goal-based investing on StashAway look like?
With goal-based investing, StashAway's portfolio will help to put you on track towards your goals with a personalised investment plan for each different goal. This means that you can create multiple portfolios for different goals that matter to you. Examples of goals include buying a home, purchasing a new car, your child's education, retirement and more.
5. What about just regular investing with no particular goal?
Besides 'Goal-based Investing', you also have the option to create portfolios for 'General Investing' to build your wealth, or for an 'Income Portfolio' that generates returns. If you are considering to invest your SRS funds, you can also consider investing these funds in a growth-oriented portfolio.
Here's what you can find in your StashAway account:
6. Is StashAway good for beginners?
StashAway is an option beginners can consider when making their first foray into investing. StashAway allows you to start investing with no minimum investment amount, making it easy for all investors to get started, regardless of how little capital you have on hand. There is also no lock in period or minimum balance required. Beginners will also enjoy the free educational materials StashAway provides for both their users and non-users.
Read these next:
5 Best Robo Advisors To Auto-Pilot Your Investments In Singapore
Investing In Exchange Traded Funds (ETFs): A Newbie's Guide To Getting Started
Endowus Review: Investing Your Cash, CPF And SRS Money At Low Fees
Syfe Review: A Look At Cash+, REIT+, Equity100 and Global ARI
Regular Savings Plan (RSP): What They Are And The Best Ones To Invest In
---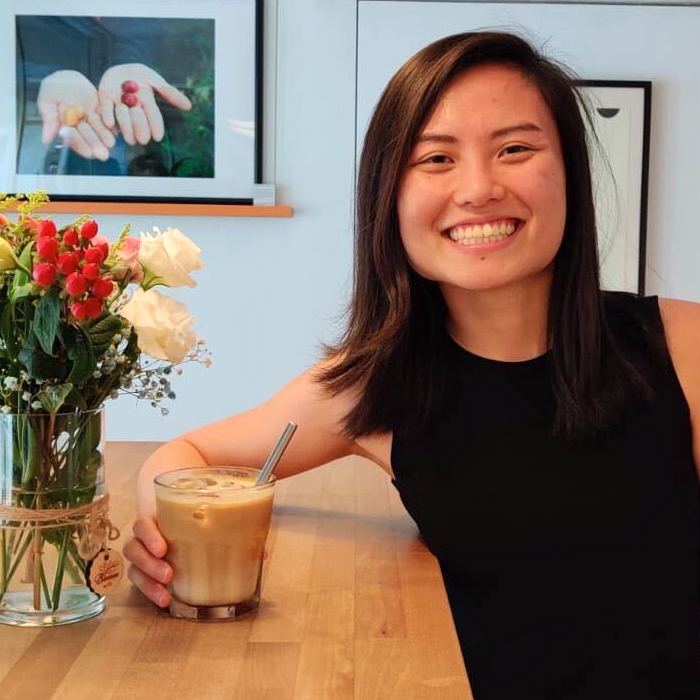 By Ching Sue Mae
A flat white, an adventure-filled travel and a good workout is her fuel. This Manchester United fan enjoys sharing knowledge on personal finance while chasing the dream of financial independence.
---