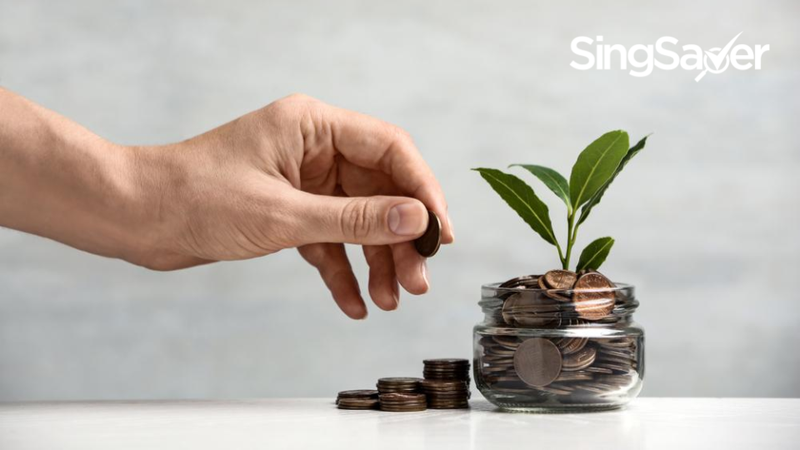 ---
Every spending situation is unique. SingSaver assembles the 'Best For' list, so you can decide what's best for you.
---
Here are 9 investment sign-up offers that can save you money and boost the growth of your portfolio.
Everybody loves a good deal, and when it comes to investing, the best deals are the ones that give you free money.
If starting an investment portfolio is part of your financial resolutions for 2021, you'll want to take advantage of sign-up promos and deals that save you money when investing and help your fledging account grow that little bit faster.
Promos and offers aren't the full story
While promos are good, you shouldn't jump into opening an account just because you see a good one.
You should always take the time to fully understand the investment platform and product, and find out what are the fees you will need to pay after the promotion is over.
Investments work best over time, and starting and stopping, or switching between platforms and products will incur a chunk of fees – which means money wasted.
You should always take the time to properly research an investment product, and only proceed if there is a good fit with your goals, timeline and budget.
With that in mind, here are some of the best investment sign-up promos for Singaporean investors in 2021.
Financial institution
Type of investment
Sign-up promo
Valid till
Tiger Brokers
Stocks, ETFs, REITs, Options, Futures
Sign up for a new account and deposit S$2,000 to get:
– One free Apple share
– 60 commission-free stock trades (valid for 180 days)
– 5 commission-free futures trades
– 500 Tiger coins
30 Sep 2021
moomoo
Stocks, ETFs, REITs
Sign up for a new account, deposit S$2,700, and make five trades to get:
– One free Apple (AAPL) share
– 180 days of unlimited commission-free trades
– Free market data access for SG and US stock exchanges and China A-shares
2 Oct 2021
StashAway
ETFs
Enjoy a management fee waiver for six months. Valid for the first S$40,000 invested.
Not stated
POSB Invest-Saver
ETFs and Unit Trusts
Enjoy a S$125 sales charge rebate on Invest-Saver transactions
30 Oct 2021
POEMS Share Builders Plan (Regular Savings Plan)
Stocks and Shares
Enjoy three months of handling fee rebates
30 Sep 2021
POEMS Unit Trust Transfer In
Unit Trusts
Get a S$20 reward for every S$10,000 worth of Unit Trusts holdings transferred in to POEMS
Maximum reward capped at S$1,000
30 Sep 2021
HSBC Unit Trusts
Unit Trust Regular Savings Plan
Enjoy 0% sales fees for six months on monthly Regular Savings Plan contributions
30 Sep 2021
MoneyOwl
Robo-advisor (Bonds, Equities)
0% fees on first S$10,000
(cash and SRS investments only)
31 Dec 2021
---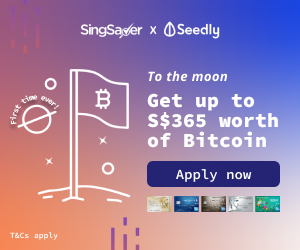 SingSaver's Exclusive Offer: Get S$265 worth of Bitcoin when you sign up for a credit card. The first 2,000 applicants get an extra S$100 worth of Bitcoin. Valid till 10 October 2021. T&Cs apply.
---
Tiger Brokers: Free Apple share, commission-free trades, and Tiger Coins
Home-grown trading platform Tiger Brokers offers a mix of Singapore stocks, ETFs and REITs, as well as selections from popular global markets such as the USA, China, and Australia.
They also offer a mix of indices, commodities, bonds, options and futures, so there's something for investors of all appetites and experience levels.
Tiger Brokers sets very attractive pricing for its fees, starting at US$0.01 per share for US stocks and ETFs, while service fees for Hong Kong, China, Australia and Singapore range from 0.06% to 0.10% of trade value.
With such low rates and access to popular trading markets and products, Tiger Brokers is a good choice to start your trading journey.
Signup Promotion: New Tiger Brokers account members enjoy the following perks from 9 August – 30 September 2021:
Free Apple (AAPL) share (must make a minimum initial deposit of S$2,000 or its equivalent in another currency)
60 Commission-free Stock Trades and 5 Commission-free Futures Trades (must complete account opening, valid for 180 days thereafter)
500 Tiger Coins (must complete account registration)
Referral perks: If you're an existing Tiger Brokers user, you can invite a friend in order to receive additional commission-free trades, stock voucher packages, and Netflix shares. Valid from 2 August – 30 September 2021.


moomoo: Free Apple share, 180 days commission-free trading, and free market data access
moomoo is the latest entrant to the online brokerage space in Singapore, allowing users to trade US, HK, or SG stocks.
moomoo charges commission fees are 0.03%, with a minimum commission fee of US$0.99, HK$3 or S$0.99 depending on the market you're trading. There is also no custodian fee incurred.
You can sign up with moomoo today to enjoy the following upon successful opening of a Futu SG securities account:
180 days commission-free trading
Free level 2 market data for the US market
Free level 1 market data for the SG market
Free level 1 market data for China A-shares
Once you fund your account with S$2,700, US$2,000, HK$16,000 or more within 45 days of account opening and make five trades, you'll be rewarded with one free Apple (AAPL) share. And you'll net an Apple share for every two users successfully referred. This offer is capped at ten shares, which translates to twenty referrals.
Offers valid from 3 September – 2 October 2021. T&Cs apply.

StashAway: Management fee waiver on up to the first S$40,000 invested
StashAway is a known name in the robo-advisory space, being one of the first platforms made available to investors. With StashAway, you can invest both cash and Supplementary Retirement Scheme (SRS) funds.
StashAway invests in best-in-class ETFs, relying on data and research to select the asset classes that comprise your investment portfolio. There are three different portfolio types for you to choose from: General Investing, Goals-based Investing or the Income Portfolio.
To enjoy the management fee waiver on up to the first S$40,000 you invest with StashAway, you need to make a deposit within four weeks of applying. This management fee waiver applies for the first six months.
---
SingSaver's Exclusive Offer: Enjoy waiver of management fees on up to the first S$40,000 invested in the first 6 months. No minimum deposit required. T&Cs apply.
---

POSB InvestSaver: S$125 sales charge rebate
POSB Invest-Saver is a Regular Savings Investment Plan that lets you invest in ETFs and Unit Trusts (UTs).
Both ETFs and UTs are popular investment products that also tend to benefit from dollar-cost averaging.
Sign up for a new InvestSaver account and lower your investing cost even further with a sales fee rebate of up to S$125.
This promotion is valid for Unit Trust and/or ETF Regular Savings Plans (RSP) set up online from 1 August to 30 October 2021. Eligible customers will enjoy cashback for your RSP contribution made till 31 January 2022. You have to continue the RSP for three consecutive months for your cashback to be disbursed.
Promo valid till: 30 October 2021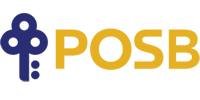 POEMS Shares Builder Plan: 3-month rebate on handling fees, Grab and FairPrice vouchers
Investing directly in stocks and shares is a gratifying way to directly support your favourite brands and companies. Not only do you own a little piece of them, their good performance will create financial rewards for you down the line.
POEMS Shares Builder plan is a Regular Savings Plan that lets you invest in stocks and shares with steady, regular deposits, which is advantageous because:
You don't have to raise a large sum of capital to begin
You'll also benefit from dollar-cost averaging
If this sounds appealing to you, you'll want to take advantage of the current promotion, which gives you three months of rebate on handling fees when you sign up as a new customer.
However, the rebate is credited contingent on your portfolio achieving capital gains during the three-month period. You also have to maintain your account activity for at least six months consecutively.
Any qualifying rebates will be re-invested into your portfolio, and are not convertible for cash withdrawal.
What's more, sign up for a Junior Share Builders Plan for your child to receive 12 months of handling fee rebates. If you're thinking of building up a fund for your little ones, whether for education, housing, or any other purpose, this might be the push you need.
The same terms and conditions apply as the three-month handling fee rebate promotion, which makes things easier to understand.
Promo valid till: 30 September 2021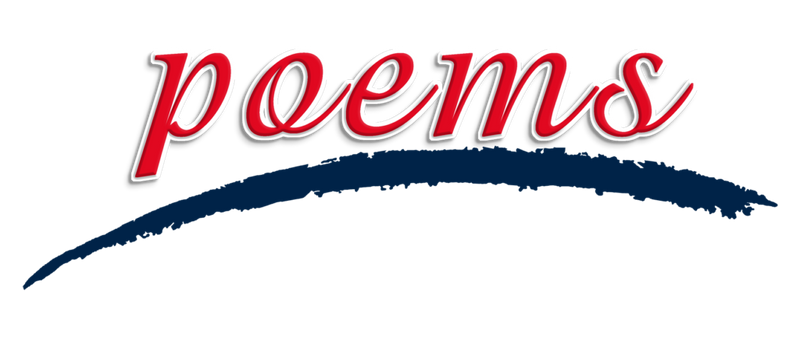 POEMS Unit Trust Transfer In: Get S$20 cash reward for every S$10,000 Unit Funds Transferred
When investing, it is important to pay attention to fees, as they can eat into your profits. As a general rule, the lower the fees, the better.
That's why investors should take note of POEMS Unit Trust, which offers 0% platform fees, 0% sales charges and 0% switching fees. (This does not mean POEMS Unit Trusts is completely free of charge, there may be a sales charge levied in certain circumstances.)
And as if that's not attractive enough, transfer your Unit Trusts holdings to POEMS now and receive cash rewards. Every S$10,000 worth of Unit Trusts you transfer will net you a S$20 cash reward, capped at S$1,000.
To qualify, your Unit Trusts must be successfully transferred and held in POEMS for a minimum of three months. Applicable only to cash holdings transfers only.
Promo valid till: 30 September 2021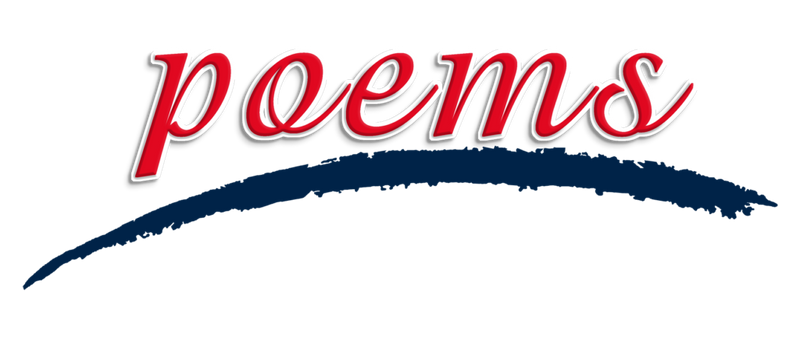 HSBC Unit Trusts: 0% sales fees for six months
Unit Trusts charge sales fees as a type of set-up fee, so the more funds you invest into, the more sales fees you'll incur.
With HSBC Unit Trusts, you can enjoy 0% sales fees for up to six months, which helps cut down only your costs as you pick different unit trusts for your portfolio.
However, this fee-free period only applies if you choose a Regular Savings Plan and maintain it for at least six months. (You'll need an initial investment of S$1,000 to open your account, and deposit a minimum of S$100 each month.)
Promo valid till: 30 September 2021

MoneyOwl: 0% fees on first S$10,000 invested
MoneyOwl is a robo-adviser by NTUC Social Enterprises, and offers a selection of five investment portfolios each with varying mixes of bonds and equities. Investing with them is as simple as picking a portfolio that suits your financial goals and risk appetites.
You can start investing with just a S$100 initial deposit, and monthly deposits can be as low as S$50 a month. Perhaps the best thing is the 0% fee on the first S$10,000 of your investments, so you can start and grow your first ten grand completely free of charge.
To qualify, sign up as a new member on MoneyOwl and start investing.
Secondly, individuals investing using their SRS funds can get up to S$200 worth of eCapitaVouchers, provided you are the first 500 individuals who've signed up.
Promos valid till: 31 December 2021

Start your investment journey today
With the investment promotions on offer, you're given an incentive on top of the desire to grow your wealth. If you're looking to invest in stocks, here are the steps you need to take.
Alternatively, if you're looking for a diversified portfolio for long-term investment growth, you can consider investing with robo-advisors.
Read these next:
Tiger Brokers Review: New Kid On The Block With Low Commissions
StashAway Review: Goal-Getting Investments Through ETFs
Syfe Singapore Review (2021): Multiple Portfolios For Various Investment Objectives
7 Popular Types Of Investment In Singapore (And Tips To Use Them For Optimal Gains)
Got S$50? Here Are 3 Easy Investments To Start Growing Your Money (And 1 To Avoid)
---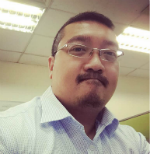 By Alevin Chan
An ex-Financial Planner with a curiosity about what makes people tick, Alevin's mission is to help readers understand the psychology of money. He's also on an ongoing quest to optimise happiness and enjoyment in his life.
---