Want a savings account that gives you high interest without having to hit multiple requirements? CIMB StarSaver (Savings) Account might be your holy grail, offering up to 2% p.a. interest rate.
When it comes to the best savings account in Singapore, I'm sure you've heard your fair share of DBS Multiplier and UOB One Account come up in conversations, and for good reason. They both boast high-interest rates of up to 3.5% and 3.6% p.a.
But let's be real, unless you've been in the working world for a long time, are wealthy, or just have too much emergency funds, not many people can hit the six-figure bank balance required to reach the highest interest.
Looking for a good high-interest savings account without fussing over minimum credit card spend or large funds? Maybe what you need is the CIMB StarSaver (Savings) Account. Not only does it not require any heavy lifting on your part, but the base interest is actually one of the best out there.
Related to this topic:
Best Savings Accounts in Singapore (2022)
Best Savings Accounts In Singapore To Stash Your Cash
Best Savings Accounts & CDAs for Kids in Singapore 2022
13 Best Fixed Deposit Rates in Singapore to Lock in Your
Best Alternatives To Savings Accounts In Singapore (2022)
How does CIMB StarSaver (Savings) Account Work?
If you're one who values convenience and wants a straightforward savings account, the CIMB StarSaver (Savings) Account ticks all the boxes. It's a no-frills account that allows you to earn high interest rates.
CIMB recently announced their revised interest rates that have taken effect from 1 September 2022. Before September, you would only be able to earn a low interest of 0.40% for the first S$100,000, 0.80% for the next S$150,000, 1% for the next S$250,000 and 0.40% for amounts above S$500,000.
So if you're thinking of hopping over, you're in luck. They now allow you to reap up to 2% p.a. for amounts above S$250,000. Even if you don't have such a large sum of liquid cash, you'll still be able to benefit from their 1% base interest on amounts below S$100,000.
The interest reflected here is as easy as it gets. As soon as you reach the required account balance, you'll be able to earn the interest.
What are the benefits of CIMB StarSaver Account?
#1 No hoops to jump through
What truly makes CIMB StarSaver Account stand out from the rest is the lack of requirements you'll have to fulfil in order to earn higher interest.
Many savings accounts require you to credit your salary, spend a minimum on their corresponding credit card or increase your balance per month. However, this savings account doesn't need you to do all that. All you've got to do is to park your funds into your account and you're good to go. The higher the funds, the higher the interest you can earn.
So say goodbye to stressing over the credit card minimum spend and purchasing home loans or insurance plans under the same bank just to qualify for higher interest.
#2 No fall-below fees
We shouldn't be punished for having a low bank balance. Besides, everyone has their own financial situation and sometimes, we may just need to withdraw large sums in cases of emergency. We shouldn't need to worry about paying a fall-below fee.
CIMB recognises this and reaffirms that a savings account should help you earn money and not cost you money. That is why they do not charge any fall-below fees.
Always worrying about spending too much, so your bank balance doesn't fall below the required amount? With CIMB StarSaver account, you no longer need to!
#3 Increasing interest with higher balance — perfect for high-earners
Unlike other banks that may offer a lower interest rate when your bank balance becomes too high, CIMB rewards you for parking your large funds with them. You'll be able to earn the maximum interest rate of 2% p.a. When your balance hits S$250,000. What's even better is that there is no cap as to how high your funds will go in order to hit the maximum interest.
So unlike other banks that offer lower interest once you hit a certain balance and forces you to switch to another savings account, CIMB Starsaver can be your primary savings account or emergency funds account for high-earners with a high net worth.
Are you a high net worth individual? You can consider parking your funds in a priority banking account to enjoy the host of lifestyle and banking perks, including a dedicated Relationship Manager.
Comparison of other savings accounts
If you're still thinking of which high-yield savings account to pick, here's a side-by-side comparison of the interest rates you'll be able to earn with other strong contenders.
The practical interest to be earned is based on an average Singaporean who credits their salary of S$4,000 to their savings account, spends S$500 on the corresponding credit card and has S$30,000 in their savings account. Here's how CIMB's solution fares against some of its competitors out there.
| | | | |
| --- | --- | --- | --- |
| Savings account | Minimum interest rate (p.a.) | Maximum interest rate (p.a.) | Practical interest rate for S$30,000 (p.a.) |
| CIMB StarSaver | 1% | 2% | 1% |
| CIMB FastSaver | 0.8% | 3.8% | 1.5% |
| DBS Multiplier | 0.05% | 3.5% | 0.9% |
| UOB One account | 0.05% | 3.6% | 1.4% |
| BOC SmartSaver | 0.1% | 3% | 0.7% |
| OCBC 360 account | 0.05% | 4.05% | 0.85% |
CIMB FastSaver
Of the lot, CIMB FastSaver seems to take the cake in terms of the highest interest rate you can earn. To earn 1.5% p.a., you'll have to:
Have a bank balance of more than S$25,000, and
Spend a minimum of S$300 on your CIMB Visa Signature
If you sign up for both the FastSaver and Visa Signature, you'll be able to earn an additional 0.70% p.a. On your first S$10,000
However, any amount above S$70,000 will drop your interest rate to 0.80%.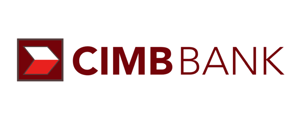 UOB One Account
The next runner-up would be the UOB One account that earns you 1.4% p.a. To achieve this, you'll need:
A bank balance of maximum S$30,000,
Spend a minimum S$500 on a UOB card and
Credit your salary through GIRO
Any balance above S$30,000 will earn you an even higher interest rate. However, once your funds hit above S$100,000, your interest rate will be dropped to the base interest of 0.05% p.a.

Though they both have a higher interest rate, you'll need to jump through a few hoops to get it. So it really depends on whether you're willing to commit to the minimum spend on the corresponding credit cards.
Additionally, if your bank balance hits a certain amount, your interest rate drops significantly. So if you prefer a low-maintenance savings account or have large amounts of funds in your account, then you're better off with the CIMB SmartSaver (Savings) Account.
Related to this topic:
DBS Multiplier: Most Pandemic-proof Savings Account
UOB One Savings Account Review 2022: Up To 3.6% Interest
CIMB FastSaver Account Review (2022)
OCBC 360 Account Review 2022: Earn Up To 4.05% Interest
UOB Stash Account Review (2022)
​​
How do I apply for CIMB StarSaver (Savings) Account?
To apply for the CIMB StarSaver (Savings) Account, you need to be at least 16 years old and make a minimum deposit of S$1,000. But since CIMB doesn't charge a fall-below fee, you can withdraw the money anytime. If you're below 16 years old, you need to open an In-Trust account with a parent or legal guardian.
Step 1: Apply through MyInfo
Step 2: Upon successful application, activate your account by transferring a minimum deposit of S$1,000 via FAST
Step 3: Download CIMB Clicks to access your account and set up your Digital Token
Are there any ongoing promotions?
Though there aren't any promotions for opening a CIMB StarSaver account, there are ongoing CIMB credit card sign-up promotions on SingSaver, including the CIMB Visa Signature.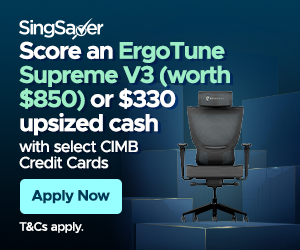 SingSaver Exclusive Offer:
Receive an
ErgoTune Supreme (worth S$850)
or
S$330 cash
when you make a min. spend of S$988 within 60 days of card approval
.
Valid till 2 April 2023.
T&Cs apply
.
Else, there are many other attractive sign-up promotions for other credit cards too.