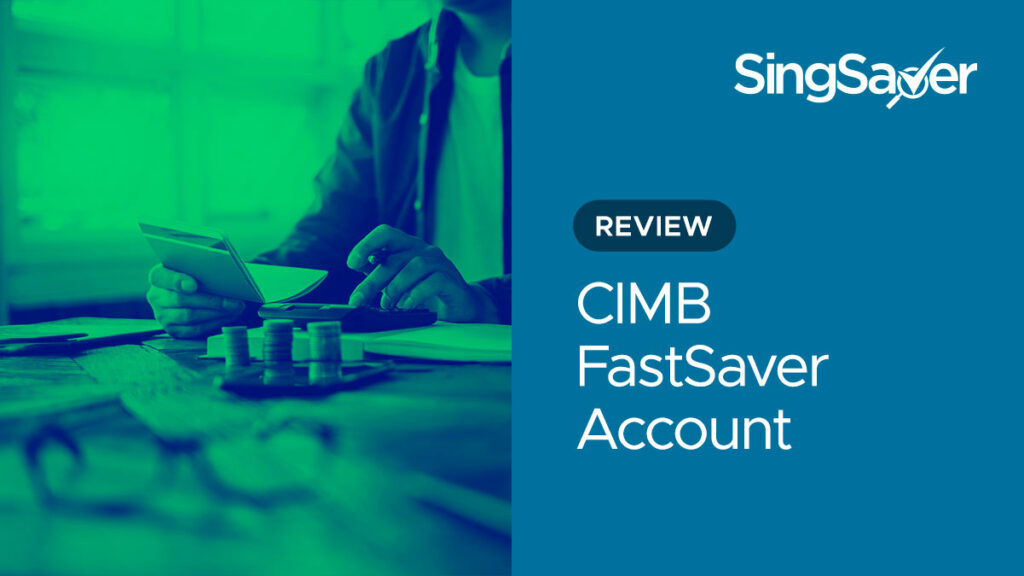 Free of convoluted conditions, the CIMB FastSaver account won't have you jumping through hoops to earn bonus interest.
Savings accounts typically require you to meet certain requirements in order to be 'rewarded' with a higher interest rate. Thankfully, this is not the case with CIMB FastSaver.
Perfect for those who want to effortlessly earn up to 0.30% p.a. interest on your savings, CIMB FastSaver account could be the fuss-free savings vehicle you're looking for.
---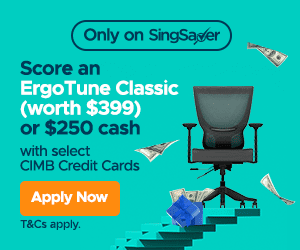 SingSaver Exclusive Offer: Receive an ErgoTune Classic (worth S$399) or S$250 cash when you make a min. spend of S$988 within 60-days of card approval. Valid till 2 October 2022. T&Cs apply.
---
How the CIMB FastSaver account works
With CIMB FastSaver, you only need a minimum of S$1,000 to earn 0.30% p.a. On your 1st S$10,000 in the account, you'll earn 1.1%.
When you apply for a CIMB Visa Signature Card on top of the CIMB FastSaver account and meet S$300 spending per statement month, you'll get to enjoy up to 1.8% p.a. on your first S$10,000. More details on the current promotion are available in the table below.

Pros and cons of the CIMB FastSaver account
CIMB FastSaver product summary:
Base interest rate: 0.30% p.a.
Maximum interest rate: 2% (up to 3.8% for CIMB Visa Signature Card users who fulfilled the qualifying criteria including investment/insurance)
Minimum average daily balance for automatic waiver of monthly fall-below fee: S$1,000
Minimum initial deposit: S$1,000
Pros
Cons
No credit card spend, salary crediting, monthly fees, investment purchases or bill payments required to earn bonus interest
Minimum initial deposit of S$1,000
Earn up to 0.30% p.a. on your first $75,000 and 0.15% for balances above $75,000
Earn up to 1.8% on your first S$10,000 if you also sign up for a CIMB Visa Signature Card
No fall-below fees
Early closure fees of S$50
Both individual and joint accounts available



Why should you choose the CIMB FastSaver account?
Granted, the interest rate of 0.3% p.a. is not exactly the highest by any means (if you don't own a CIMB Visa Signature Card), especially when you compare it to other high-yield counterparts. Nevertheless there are many other aspects to appreciate about this savings account. Let's look at some of the noteworthy ones.
Benefit #1: Earn interest just by storing money in your account
As long as you maintain at least a S$1,000 in your CIMB FastSaver account balance, you will be able to earn the interest rate. This is unlike other savings accounts which would typically require customers to buy the bank's insurance or investment products to unlock higher interest rates.
You can also easily boost your interest rates up to 1.8% by signing up for a CIMB Visa Signature Card.
Benefit #2: Choose between opening an individual or joint account
Have a financial goal you're hoping to achieve in a few years? Whether you're looking to do it on your own or as a couple, opening up a CIMB FastSaver account will give you the opportunity to let your money snowball — and help you reach that goal — without any fuss.
Benefit #3: Ideal for digitally-savvy professionals who are on the go
Don't expect to get an ATM card and a cheque book when you sign up for this savings account. CIMB FastSaver is an online savings account, intended to spare you from the banality of visiting a physical branch. Everything you need can be done just by accessing your account on the CIMB Clicks Singapore app.
What charges or fees should you look out for?
Minimum initial deposit: S$1,000
Fall below fee: Nil
Early account closure fee: S$50
How to apply?
To apply for a CIMB FastSaver Account, you will first have to meet the minimum age of 16 years old and have at least S$1,000 in savings to deposit in the account.
If you're an existing CIMB customer, all you need to do is apply online by logging in to your CIMB Clicks internet banking account and select e-Application.
For new customers, here's what you need to do:
Step #1: Provide a scanned copy of your NRIC/passport, proof of residential address and e-signature. Alternatively, you can save time by retrieving these details via Singpass. Your CIMB FastSaver account number will be issued instantly.
Step #2: Transfer your initial deposit (min. of S$1,000) to your new CIMB FastSaver account.
Step #3: Download the CIMB Clicks Singapore app to activate your account and set up your Digital Token. Once done, you can access your account any time.
As long as you can maintain the required account balance, this fuss-free savings account offers an interest rate of 0.3% p.a. without asking too much of you.
Additionally, sign up for a CIMB Visa Signature Card on top of your CIMB FastSaver to enjoy up to 1.8% p.a.. Due to its simplicity, CIMB FastSaver is certainly a viable option to consider.

Read these next:
Best CIMB Credit Cards In Singapore (2021)
Credit Card Comparison: Maybank Family & Friends Card vs Citi Cash Back vs CIMB Visa Signature Card
Credit Card Comparison: UOB One vs CIMB Visa Signature vs BOC Family
CIMB CashLite Personal Loan Review (2021)
Best Savings Accounts in Singapore to Park Your Money (2021)
---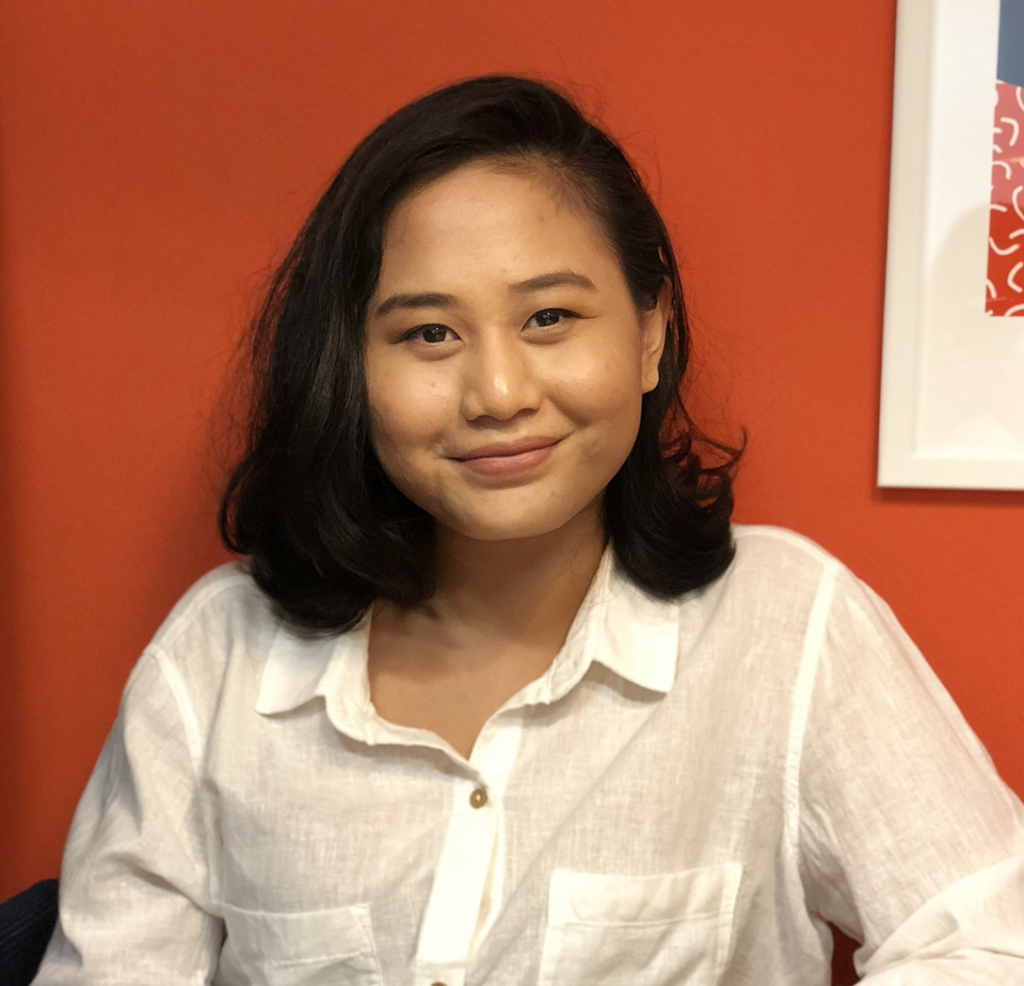 By Marissa Saini
Your friendly neighbourhood cat enthusiast who enjoys not being broke. Spend less, save more is the name of the game. Firm believer that being financially savvy is not about the destination, but the friends you make along the way.
---