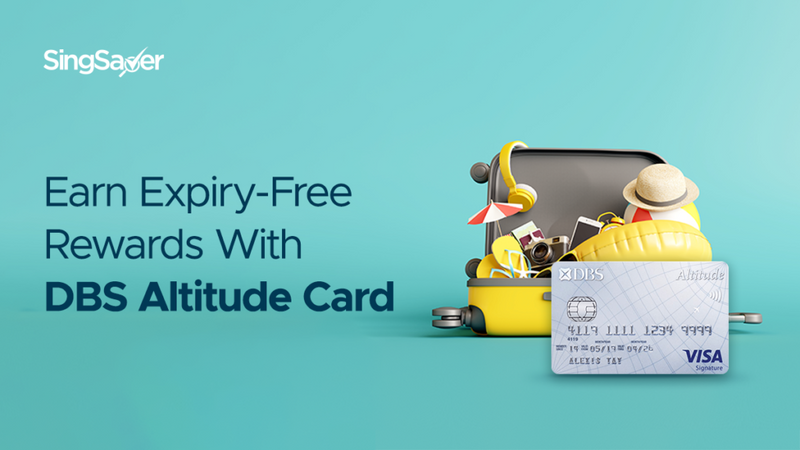 With COVID-19 still lurking, and traditional travel as we know it being close to none, how do you continue racking up miles in today's new norm? DBS Altitude Card might just be the answer you've been searching for.
For many, being able to travel freely and stress-free seems like a distant dream in this new normal. However, that doesn't mean you cannot work on earning and accumulating miles on the ground while you wait things out and hope for further positive news regarding vaccines and the reopening of borders around the world.
DBS Altitude Card lets you earn miles in DBS Points on basically everything – groceries, shopping, movies, online food delivery and, of course, staycations. Once you've earned your DBS Points, you can either convert them into air miles, redeem some serious cash rebates or even vouchers. DBS Points — they were never just restricted to travel.
Now that we've explained how DBS Points can be converted into miles, let's break down the reasons why DBS Altitude Card deserves to be your go-to miles credit card even amidst the harrowing new normal that all of us are trying to embrace as one.
#1 You earn miles in DBS Points on practically everything you spend on
The sweetest thing about DBS Altitude Card is possibly the fact that there is no minimum spend required in order to start earning miles and there is no limit to how many miles you can chalk up per month.
This means you can earn miles on things that you need on the ground — groceries, food delivery orders, staycations, dining, clothes and shoes, and even petrol if you're holding the DBS Altitude Card which has a baseline miles earn rate of 3 DBS Points for every $5 spent or up to 1.2 miles per $1 spent.
#2 Dozen of ways to earn and accumulate miles
| | | |
| --- | --- | --- |
| Action | What you get | Tips |
| Sign up for your new DBS Altitude Visa Card | Up to 38,000 miles with a min. spend of $6,000 within the first 90 days from card approval date | Splendid start to your miles earning journey as you spend on your card |
| Pay the annual fee ($192.60 including GST) | Membership renewal bonus of 5,000 DBS Points (i.e. 10,000 miles) | Quickest hack to rack up miles |
| Spend in local currency | 3 DBS Points for every $5 spent or up to 1.2 miles per $1 spent | Great for everyday spend; no limit to how many miles you can earn |
| Spend in foreign currency | 5 DBS Points for every $5 spent or up to 2 miles per $1 spent | Fabulous for when you're shopping online from international stores (Note: foreign transaction fees and charges apply) |
| Book flight & hotel online | 7.5 DBS Points for every $5 spent or up to 3 miles per $1 spent, capped at $5,000 per month | Ideal for all your spontaneous vacations right in the backyard |
| Book your dream staycation/ holiday on Agoda, Expedia or Kaligo | Accelerated earn rate of up to 25 DBS Points for every $5 spent or up to 10 miles per $1 spent | Incredible for all your Singapore staycation dreams in this new normal |
Get up to $35 savings while you rediscover Singapore with Klook
Dreaming of your well-deserved staycation somewhere fancy or exploring fun local attractions? Look no further as these are all available on Klook.

Stretch your money and SingapoRediscovers Vouchers with the DBS Altitude-Klook promotions listed here:
Additional $10 off with a min. spend of $50 on Visa Wednesdays. Grab your vouchers here. Valid for the first 50 checkouts per week.
For the rest of the week, get $35 off with a min. spend of $100 here with Promo Code: KLOOKTHTALTITUDE. Valid for the first 500 checkouts.
This promotion is valid 13 January to 31 March 2021 for DBS Altitude Visa Signature Cards only.
#3 Your flexible miles do not expire
Nobody knows for sure when we can travel like we used to pre-COVID-19.
But here's one thing for sure: the miles earned in the form of DBS Points on your day to day expenses do not have an expiration date. And they can be redeemed for shopping and other vouchers, instant cash rebates, charity donations and more.
Having rewards that do not expire is super important in one's miles collecting journey as it takes time to earn and accumulate sufficient miles for drool-worthy rewards like free Business Class or First Class flights (excluding airport taxes and fees). Convert your DBS Points to miles only when you feel comfortable to resume your travel plans!
Simply put, your DBS Points are more than just air miles. They are flexible rewards points perfect for cardmembers who fancy travelling, as well as those who belong to the camp on the other end of the spectrum.
---
Time to make DBS Altitude Card your go-to miles card?
Whether you're saving up DBS Points for future travel or using it for cashback and vouchers, DBS Altitude Card is a rewarding credit card for those who know the ways to play their cards right.
Here's a quick refresher: DBS Altitude Card lets you earn DBS Points on essentially everything you spend on, such as dining, shopping, staycations, transportation, petrol, groceries, movies, online food delivery, and, of course, staycations. And, you're free to convert them to miles, cashback or vouchers.
There's no limit to how many DBS Points you can earn per month, and no minimum spend is required to start chalking up miles. As for the tips and tricks we've shared, there are truly many ways you can rack up DBS Points even with the travel slump.
Don't have a DBS Altitude Card yet? Apply online now.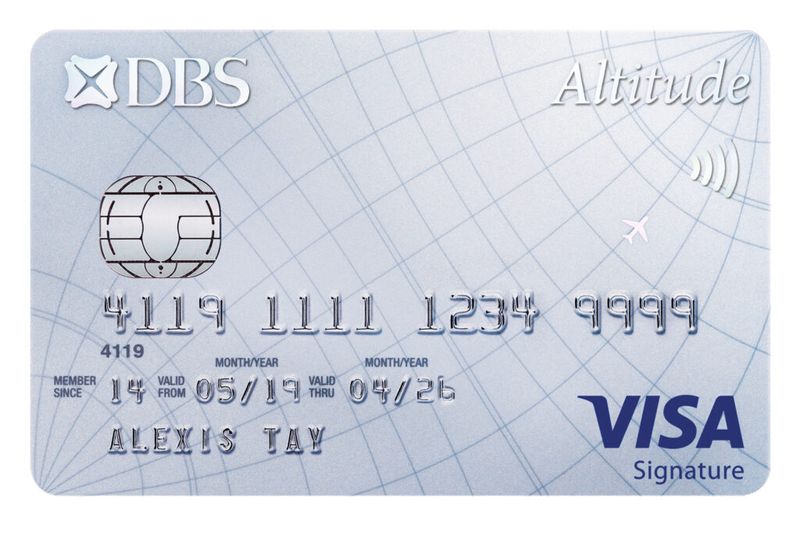 This article is written in partnership with DBS Bank.
Read these next:
DBS Multiplier Is The Most Pandemic-proof Savings Account Yet. Here's Why.
Loyal DBS/POSB Customers: Which Credit Card Should You Add To Your Wallet?
DBS/POSB Credit Card Promotions and Deals
Cashback vs Miles vs Rewards: Which Is The Best Type Of Credit Card For You?
Top Credit Card Promotions And Deals On SingSaver
---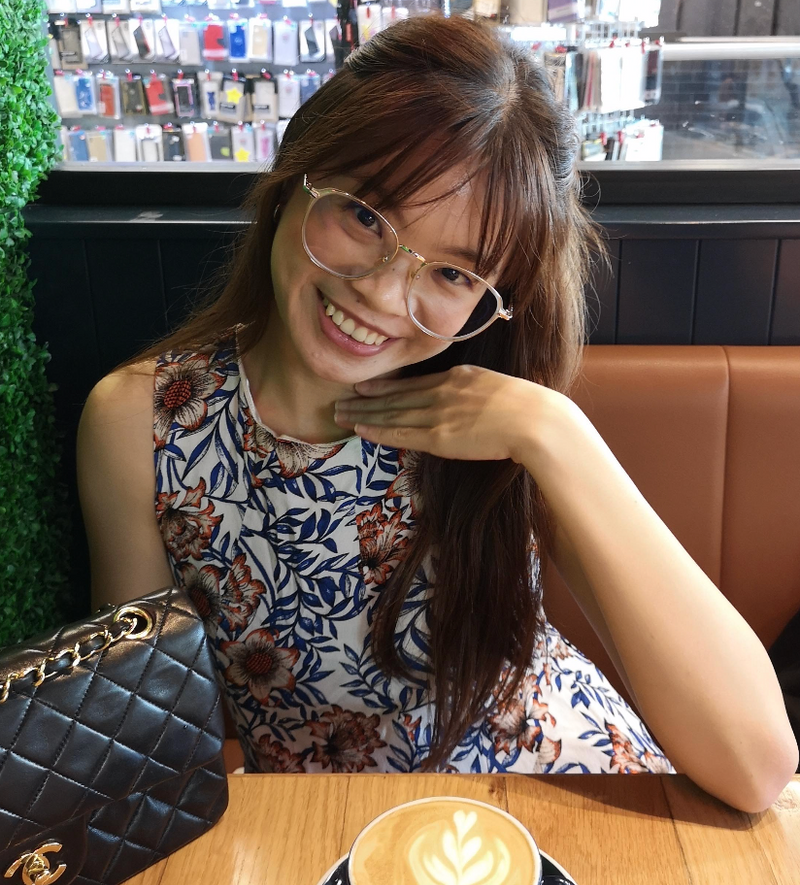 By Denise Bay
While Denise has a thing for travel, K-dramas, 0% sugar bbt (with boba!), Japanese cuisine and flat white, her curious nature means all sorts of random tabs are open on her phone 24/7. She doesn't like to pay full price for anything, too.
---