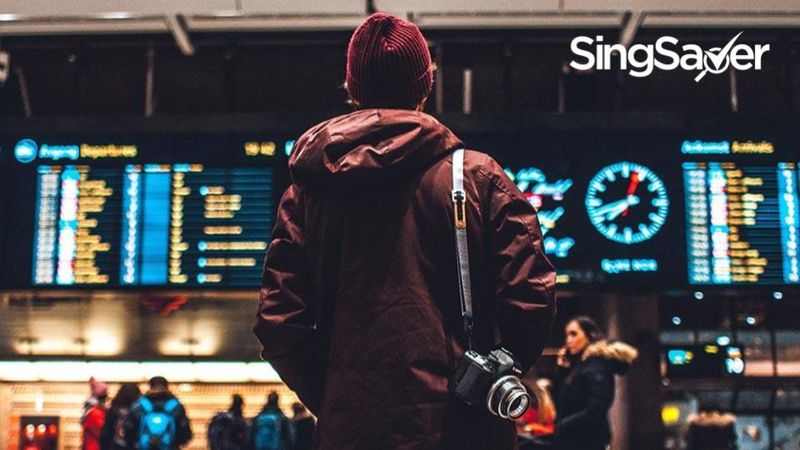 ---
Every spending situation is unique. SingSaver assembles the 'Best For' list, so you can decide what's best for you.
---
Choosing the right air miles credit card can help you earn frequent flyer miles cheaper and quicker. Here are the best ones to apply for.
---
Every spending situation is unique. SingSaver assembles the 'Best For' list, so you can decide what's best for you.
---
At SingSaver, we are big advocates that you should save and invest your money wisely. That's also why it's critical to understand what kind of spender you are and where most of your money goes to each month. Food? Groceries? Shopping? Travel? Only then can you identify the right credit card and maximise its benefits.
Air miles credit cards are one of our favourite methods of earning as you spend — earn air miles with every purchase and redeem them for travel flights, seat upgrades and even hotel and car rental discounts. That is the essence of travel hacking — flying further, for cheaper.
So if earning frequent flyer miles is your thing, then here are six of the best air miles credit cards to consider! You can also check out some travel hacks here.
---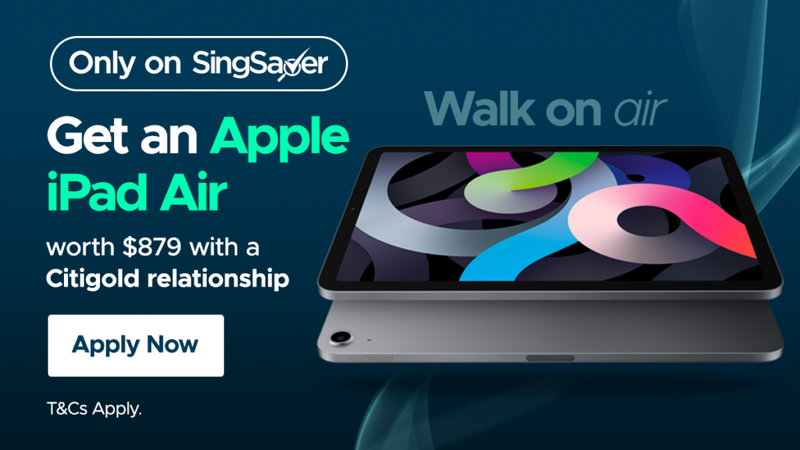 SingSaver Exclusive Offer: Get rewarded with an Apple iPad Air (worth S$879) when you successfully apply for a Citigold account and pump in a min. of S$250,000 within 90 days of account opening. You'll also enjoy exclusive privileges, from personalised wealth advisories to a dedicated Relationship Manager – all to close the gap to your financial milestones.
This is applicable for all new to bank users that do not have an existing Citigold or Citibank current/savings account. If you own a Citibank credit card or personal loan, you will still be eligible. Promotion is valid from 1 July – 9 August 2021. T&Cs apply.
---
Best Air Miles Credit Cards In Singapore
Card Type
Annual Fee
Miles Earned (Local)
Miles Earned (Overseas)
Bonus Miles
Redemption Fees
American Express
Singapore Airlines KrisFlyer

$176.55 (1st year waived)
$1 = 1.1 miles
$1 = 2 miles
5,000 KrisFlyer miles (min. spend of $3,000 in first 3 months)
N.A
Citi
PremierMiles Visa

$192.60
$1 = 1.2 Citi miles
$1 = 2 Citi miles
10,000 Citi miles (min. spend of $3,000 in first 3 months) for new customers
OR
37,300 Citi miles (min. spend of $9,000 in first three months)
$25 per redemption
DBS
Altitude Visa Signature

$192.60
$1 = 1.2 miles ($1 = 3 miles on online flight and hotel transactions)
$1 = 2 miles
Up to 38,000 welcome miles (with min. $6,000 spend in first 3 months
S$26.75 per redemption
UOB
PRVI Miles

$256.80 (first year waived)
$1 = 1.4 miles
$1 = 2.4 miles
20,000 loyalty miles with min. spend of $50,000 per year
$25 per redemption
OCBC
Voyage

$488
$1 = 1.3 VOYAGE miles (1 VOYAGE mile = 1 KrisFlyer mile)
$1 = 2.2 VOYAGE miles
15,000 VOYAGE miles with annual fee payment
N.A
HSBC
Visa Infinite Card

$650
$1 = 1.25 miles (with min. spend)
$1 = 2.25 miles (with min. spend)
35,000 welcome miles (in 87,500 HSBC rewards points) for new customers
Annual program fee of $40, $25 per redemption
Maybank Horizon Visa Signature Card

$180 (3 years fee waiver)
$1 = 3.2 miles for dining, petrol, transport and on Agoda (with min. monthly spend of $300)
$1 = 2 miles (with min. monthly spend of $300)
$25 per redemption
*Credit card and miles offers are subject to changes at any time.
Most credit cards make you pay a redemption fee when you convert your miles (such as CITI miles or DBS miles) to Krisflyer miles, but not this one. This Amex card is special.
For starters, you get 5,000 KrisFlyer Miles the very first time you charge to your card (for first-time applicants for this credit card only) and another 5,000 KrisFlyer Miles for spending $3,000 within the first three months. You will also earn 3,300 KrisFlyer miles based on the 1.1 mpd rate for local spend.
This adds up to 13,300 KrisFlyer miles when you spend $3,000 in your first three months. For new American Express card holders, you also get a 24″ Acer Monitor (worth $349).
---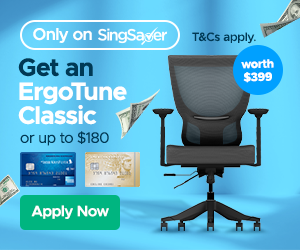 SingSaver's Exclusive Offer: Receive an ErgoTune Classic (worth S$399) or $180 cash when you make a minimum spend of S$500 within the first month of card approval. Valid till 17 August 2021. T&Cs apply. Apply now!
---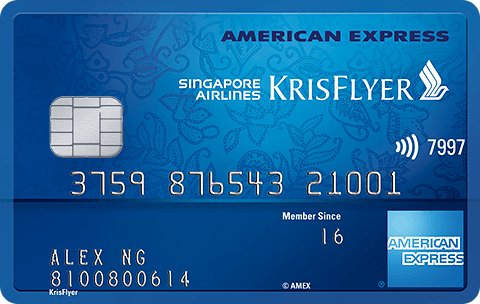 The Citi PremierMiles Visa Card is truly your all-in-one go-to-card. It's a good steady workhorse for accumulating miles slowly but surely. And the miles never expire!
Citi PremierMiles has an earn rate of 1.2 miles per dollar. There are also two different welcome offers available.
You can earn 37,300 Citi Miles when you apply for a Citi PremierMiles Visa Card and spend $9,000 within 3 months from date of card approval. Of this 37,300 Citi Miles, 10,800 Citi Miles would have been earned on your $9,000 spend based on 1.2 mpd and 26,500 Citi Miles will be bonus Citi Miles earned upon meeting spend requirement and paying the annual fee.
If spending $9,000 is not possible, a 10,000 Citi Miles welcome offer awaits you when you spend $3,000 in the first three months. If that's not enough to entice you, booking your holiday on travel booking site Agoda gets you up to 7 miles per dollar, while on Kaligo, it's 10 miles per dollar.
Lastly, this card gets you covered with travel protection and privileges like two complimentary airport lounge access per year.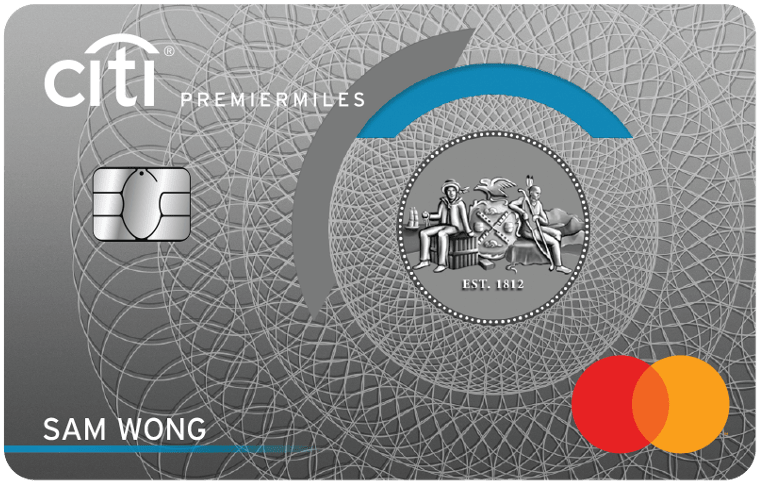 This DBS card is just what you need to put your miles ahead of the rest, especially if you're spending on travel. Enjoy 3 miles per $1 spent on online flights and hotel transactions. Additionally, you earn more miles when you book with travel partners such as Agoda and Kaligo that give you 10 mpd, or Expedia that earns 6 mpd. All other spend earns 1.2 mpd.
Golfers, you're going to want to swing for this one to enjoy 30% off on weekdays in participating golf clubs around Asia, not to mention two free airport lounge visits per year and travel insurance coverage.
Apply online now and get 38,000 bonus miles when you charge $6,000 to the card in the first 3 months. If you're in it for the long haul, even better — receive additional 10,000 bonus miles when you pay the annual fee of $192.60 to renew your card.
---
Welcome Gift: Enjoy S$200 cashback when you key in the promo code 200CASH upon application. A minimum of one transaction on eligible goods and services must be made within 30 days of card approval. Valid till 30 Sep 2021. T&Cs apply.
If you're not a new DBS/POSB credit cardmember, consider these promotions instead.
---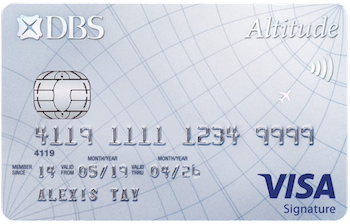 This is a perennial favourite because of its decent miles per dollar earn rate (1.4 mpd on local spend, 2.4 mpd on overseas spend), as well as the bonus miles you get from transacting on travel booking sites. When you sign up, not only will you get a choice of American Express, Visa and MasterCard, but you'll be spoilt by a plethora of privileges: up to eight complimentary airport transfers to Changi Airport and travel insurance of up to $500,000.
For frequent travellers, you earn 6 miles for every $1 spent on major airlines and hotels booked through Expedia, UOB Travel, and Agoda. There's also no minimum spend and cap on miles earned at all times. You can also use this card for your transport spending on bus and train rides with SimplyGo.
For those applying for the Amex version of this card, there's an exclusive benefit whereby you'll gain bonus 20,000 miles, provided your annual spending can hit at least $50,000.
Welcome Offer: Receive S$150 cash credit if you are among the first 100 successful applicants to make a min. spend of S$1,500 within 30 days of card approval. Promotion is valid for select UOB credit cards. Valid till 31 July 2021. T&Cs apply.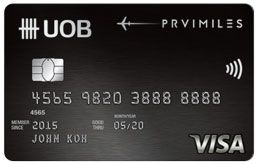 The OCBC Voyage card has recently gone through a round of revision and it now gives you 2.2/1.3 VOYAGE Miles (1 VOYAGE Mile = 1 KrisFlyer Mile) for overseas and local spends respectively. Previously, cardmembers were getting 2.3/1.2 mpd; against a backdrop of the travel doldrums, you'll be getting a tad more miles for buck whenever you spend locally.
If hotel-hopping is your thing, you'll be glad to know that the card offers exclusive deals on hotel dining and staycations. When you're finally ready to travel abroad, take advantage of the complimentary limousine services, lifted blackout dates and KrisFlyer miles conversion fee waiver.
VOYAGE miles never expire, and cardholders will get to enjoy 24/7 VOYAGE Exchange Personal Concierge services, unlimited free Plaza Premium airport lounge access throughout the year, and free travel insurance of up to $1.5 million. However, you will need an annual income of at least $120,000 to apply for this card.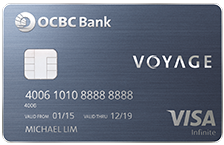 They say time is money. If you want to get ahead of the queue at immigration, the HSBC Visa Infinite card is your ticket. Express immigration clearance is one of the perks of this card. Other equally enticing VIP treatments include airport limousine transfers, travel insurance of up to US$2 million coverage for you and your family, and unlimited access to over 1,100 VIP airport lounges worldwide.
Apply for a new HSBC Visa Infinite Credit Card and receive 35,000 miles, awarded as 87,500 HSBC Rewards points redeemable with over 40 airlines. You will also receive $30 worth of Grab rides when you apply online with MyInfo via SingPass.
With the HSBC Visa Infinite, you can earn up to 1.25 mpd on local spend and up to 2.25 mpd on overseas spend. You also enjoy golfing privileges that include 50% off green fees at participating golf clubs across Southeast Asia and complimentary weekday green fees at the Serapong and New Tanjong courses at Sentosa Golf Club. A premium credit card, you need a minimum annual income of $120,000 to apply.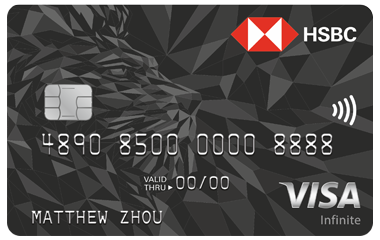 If you don't like making your case for annual fee waivers every year, and are keen on a card that earns you miles, the Maybank Horizon Visa Signature credit card makes life easier.
While most credit cards offer annual fee waivers to entice customers to sign up, this card offers a guaranteed annual fee waiver for the first three years. That's equivalent to $540 in savings. If you spend regularly on local dining, petrol, taxi fares and ride-sharing services, you will earn a generous 3.2 air miles per local spend. Overseas, cardholders earn a rate of 2 miles per dollar which still aligns with the market average.
If you don't spend a lot on the above categories, cardholders only earn 0.4 miles per dollar on general spends. You'll also have to spend a minimum of $300 per month on the above categories – local dining, petrol, taxi fares and ride-sharing – to earn the 3.2 miles per dollar earn rate. The total bonus TREATS Points you can chalk up is capped at 30,000 per calendar month. You'll also have to pay a $25 points-to-air miles conversion fee for each redemption.
---
Welcome Offer: From now till 30 June 2021, get S$100 cash credit when you apply for one of seven participating Maybank credit cards (for new Maybank cardmembers only) and a CreditAble account.
To earn this reward, you will have to make a min. spend or withdrawal of S$250 for the first two consecutive months upon card approval. Terms and Conditions apply.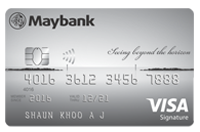 ---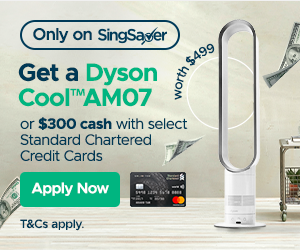 SingSaver's Exclusive Promotion: Receive a Dyson AM07 Tower Fan (worth S$499) or S$300 cash when you apply for the Standard Chartered Unlimited or Standard Chartered Rewards+ credit card!
To be eligible for this promotion, you'll have to be a new Standard Chartered Bank cardholder and activate your new card within the first 30 days of card approval. Also, a min. spend of S$300 is required. If you already have a Standard Chartered credit card, you'll be rewarded with S$30 cash via PayNow when you sign up. Promotion is valid till 4 August 2021, T&Cs apply.
Welcome offer: Enjoy 35,000 miles upon card approval and payment of the annual fee. Valid till 31 December 2021. T&Cs apply. Apply for the Standard Chartered Visa Infinite Credit Card now!
---
Ready to hop onto the miles-chasing life? Here's an infographic that sums up travel hacking.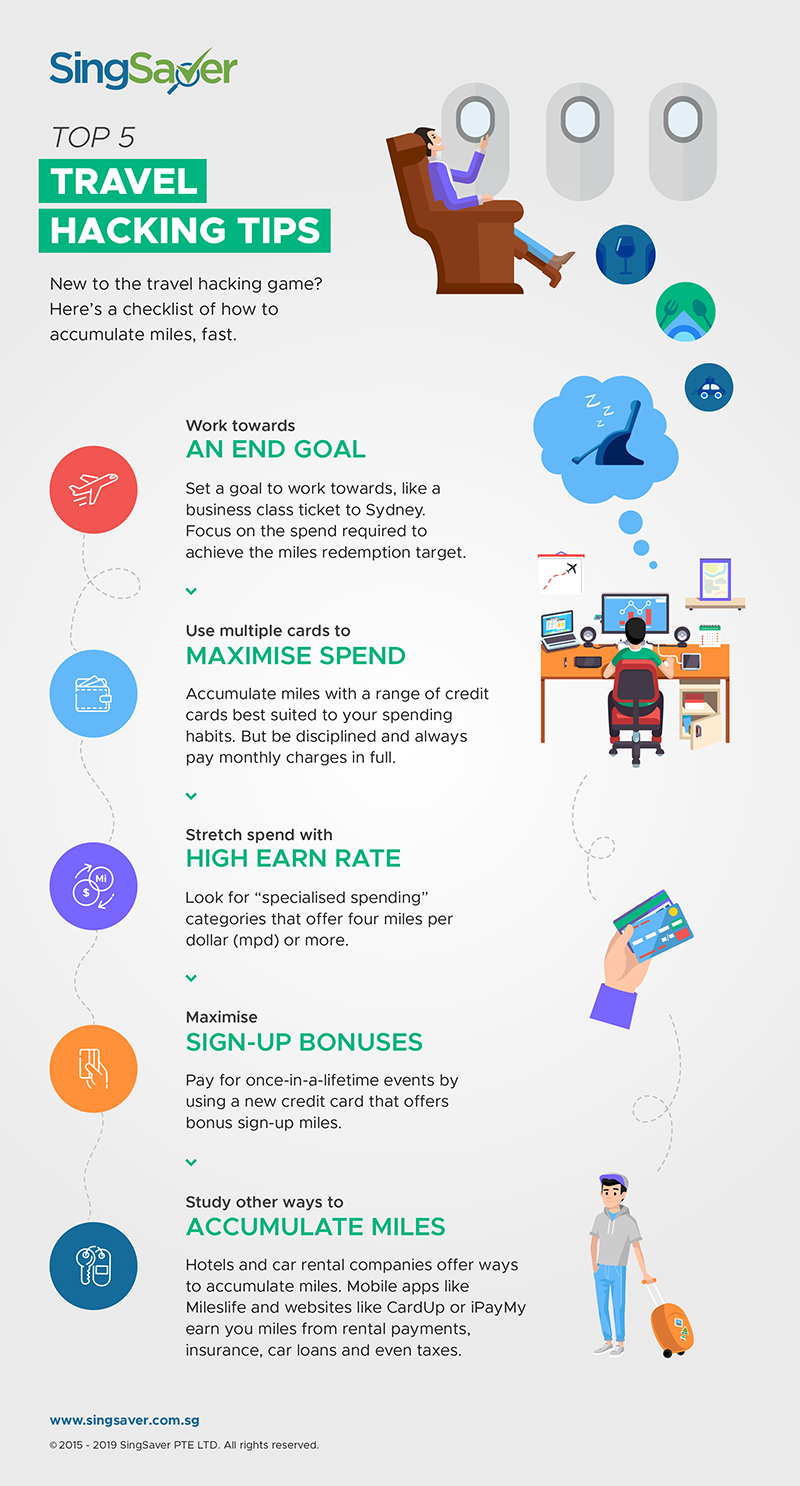 Still unsure on which miles card to apply for? Compare the best air miles credit cards in Singapore with our simple comparison tool and get rewarded with exclusive promotions and gifts today!
Read these next:
How Does COVID-19 Change Your Miles Strategy?
Top Credit Card Promotions And Deals On SingSaver
How Can I Earn Miles And Points On Insurance Payments?
6 Credit Cards You Should Use as Your EZ-Link Card
What Is YouTrip Card And How Does It Work?
---

By Alexa Fang
Alexa is a pop-culture vulture. She lives to read, write and travel, and decided long ago that life is stranger than fiction. When she's having a croissant, she thinks in French. "31 Rue Cambon" is her favourite address, and she believes that money one enjoyed spending is never money wasted.
---