---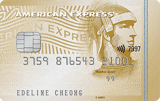 If you like the idea of simplicity, immediate rewards and no-nonsense cashback, then the American Express True Cashback Card is your go-to American Express card.
We can see why it features a 'True' in the name. You get 1.5% cashback on ALL spending without being subject to any minimum monthly spending or cashback caps. That means there is absolutely no need to track any categories of spending.
The first six 'honeymoon' months are made even better for you as the cashback rate you'll enjoy is doubled to 3%, although that is subject to a maximum of S$5,000.
After this promotional period of 6 months, the cashback rate drops to 1.5%, so remember to time a big purchase when you apply for this card!
Singaporeans and PRs will only need to have an annual income of S$30,000 to qualify. The card annual fee is S$171.20 and only the first year is waived. Be careful not to overindulge because there is a high interest of 26.9% if full payment is not made within the due date.
---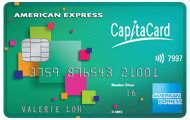 Calling all Capita-shoppers! If you do most of your shopping at CapitaLand malls such as Bugis Junction, ION Orchard, Funan and Westgate, be sure you have the American Express CapitaCard by your side!
For starters, you'll earn 5 STAR$® for every S$1 spent on eligible purchases. But if you were to do it at participating CapitaLand malls, it'll be fast-tracked to 3X STAR$® (15 STAR$®). It doesn't stop there; under the STAR$® X'TRA programme, you'd be looking at up to 10X STAR$® at selected outlets in participating CapitaLand Malls.
You must be wondering what you can do with these STAR$® chalked up. For every 10,000 STAR$® you gain, you can redeem a S$10 CapitaVoucher to offset your purchases. That's a $10 discount for every S$667 spent, assuming the fast-tracked earning tier of 15 STAR$® per dollar spent.
Complimentary three-hour parking at CapitaLand malls is also part of the deal for American Express CapitaLand card members, provided that a minimum spending of S$1,200 per month is reached.
---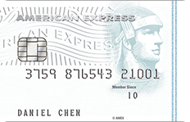 If you don't want to spend extravagantly but still want a way to earn rewards points and miles quickly, the American Express Rewards card allows you to do just that.
With a reasonable $5,000 spend per calendar year, you will receive 50% bonus Membership Rewards® points on all spends. This bonus rate is supercharged to 100% in the first three months of card membership. Just be sure to pick your Favourite five places (there are 150 outlets to choose from, including supermarkets, petrol stations, fashion outlets, restaurants and electronic stores) where the bonus Membership Rewards® points are active.
For those saving up for a globe-trotting spree, you can easily convert your Membership Rewards points to frequent flyer miles with over 40 airlines worldwide. Another major plus is that Membership Rewards points never expire, which allows you to accumulate the points before a major redemption.
---
Read these next:
American Express Singapore Airlines KrisFlyer Card Review
American Express True Cashback Card Review (2022)
Credit Cards With The Best Dining Perks
Cashback vs Miles vs Rewards: Which Is The Best Type Of Credit Card For You?
Credit Card Welcome Offer: A Comparison of The Best Gifts