Is DBS Treasures really a chest of gold yet undiscovered? If you're thinking of applying for it, here's all you need to know about DBS' priority banking service is worth hard-earned money.
Not sure about you, but I've personally walked past DBS Treasures wondering how it's different from the usual DBS banks that I've frequented.
Just like how Signature KOI is a much fancier version of your average KOI outlets, DBS Treasures kind of works the same way. Also known as priority banking, it's an elevated banking experience and a wealth management platform that offers financial services, solutions, insights and advice for high net worth individuals (HNWI), who qualify as DBS Treasures customers.
From exclusive investment solutions to attractive lifestyle perks, find out if DBS Treasures might be your best bet at bringing your finances to a whole new level.
---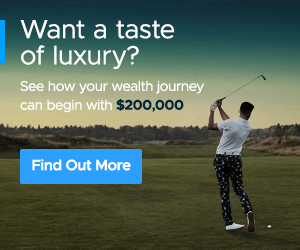 Ready to level up? Find out how you can make your money work harder and smarter for you. Enjoy your own dedicated relationship manager and privileged access to a whole suite of preferential rates with Priority Banking. Compare your options.
---
Pros and cons of DBS Treasures
Pros
DBS Treasures offers a variety of perks that covers financial solutions, investments and lifestyle.
It's a one-stop-shop that not only looks after your financial needs but also has lifestyle perks, especially for travel. Aside from that, DBS Treasures also makes sure your kids are taken care of with their education planning assistance, which includes helping your kids find online courses and settling their needs abroad if they are going overseas to study.
DBS Treasures also has a Relationship Manager that you can turn to for any advice or banking needs, and even a team of experts that specialises in sprucing up your portfolio and offers financial advice and solutions based on your risk profile.
Cons
One of the main drawbacks of DBS Treasures is its relatively high barrier to entry. Not only do you need at least S$350,000 of investable funds, you'll also need to be an Accredited Investor. So if you're a budding investor who's still learning the ropes, you'll probably have to look elsewhere if you want insights and advice on how to take your investments to the next level.
Additionally, if we do want to pinpoint, DBS Treasures do lack dining deals that other priority banking services might offer. Whether it's attractive one-for-one deals or whopping slashes off participating restaurant partners, you unfortunately won't be able to benefit from any with DBS Treasures.
HSBC EGA (Premier) Welcome Gift: Get up to S$12,000 wealth rewards when you invest in eligible HSBC wealth products, T&Cs apply, and enjoy 3.45% p.a. on 4-month SGD Time Deposits. T&Cs apply.
Additionally, manage your wealth and invest with HSBC. Stand a chance to win your share of up to 3,000,000 KrisFlyer miles in the HSBC Wealth Mega Air Miles Lucky Draw. Valid till 31 December 2023. T&Cs apply.
Why should you choose DBS Treasures?
1. Seamless and intelligent wealth app
As busy Singaporeans living in a fast-paced world, we are constantly on the go and wouldn't even want to wait five seconds for a page to load, let alone stand in a queue especially if we're pressed for time.
With DBS Treasures, you won't have to worry about constantly logging in on your laptop to make payments or peek at your stock prices. They have now created a seamless wealth app called DBS digibank that allows you to invest, plan and bank without switching between other DBS apps.
Say goodbye to the days of joining the snaking long queues outside your bank — you can now do almost anything with digibank. You can easily make payments, receive bill statements and access your most used features hassle-free.
For investors, you can simply switch on alerts to track movements in FX rates and stock prices and even gain account insights all with a single app.
2. Dedicated Relationship Manager
Just like private banking customers, you'll also have a dedicated Relationship Manager with you at every step of the way to help you with your financial needs.
Are you looking for high-yield stocks to balance out your investment portfolio? Or are you saving up for your children's education in the future? You can count on your Relationship Manager to help you achieve them.
Expect personalised in-depth advice based on your portfolio and financial goals, as well as professional help in bridging a gap in your portfolio. Your Relationship Manager will offer tailored advice based on your needs and risk appetites and can be considered your personal financial advisor whom you can look for whenever you need.
Aside from your Relationship Manager, DBS Treasures also has a team of specialised financial experts who can guide you through any financial issue you have. From purchasing property abroad to leaving behind a legacy for your dependents in the future, they will be able to provide you with sound advice based on their experience.
3. Offers market research insights and a range of products
Whether you prefer to go solo with your investments or have an expert managing it for you, DBS Treasures offers you the freedom of both options — get access to market insights for you to invest on your own, or choose from their wide range of financial products to help you in your investment journey.
Through digibank, you're able to access curated market research and insights that can help you tremendously in your investment decisions. Some of these include viewing DBS latest global equity ideas, monitoring DBS Singapore Equity Model Portfolio, discovering top-performing funds according to your risk appetite and receiving customised research in accordance with your portfolio holdings.
Aside from market research, DBS Treasures also provide a wealth of financial products to help you achieve your financial goals. Look forward to a host of ready-made portfolios exclusive to DBS Treasures customers as well as professionally managed investments like DBS in-house structured products and solutions, all according to your risk profile.
4. Lifestyle perks
What's a priority banking experience without lifestyle privileges? You'll be thrilled to know that DBS Treasures doesn't skimp in this area either.
Frequent travellers can take advantage of preferential hotel rates, free upgrades, welcome amenities and even free upgrades in their partner hotels. Need a ride to the airport? No problem. You can enjoy discounted rates for limousine services. There are also discounts for airport lounge access and 24/7 access to DBS Wealth Concierge for all your travel needs.
There's more. You'll also get access to healthcare privileges through DBS Wealth Concierge like medical consultations, health screening facilitating, round-the-clock access to medical and critical travel advice, arrangement of emergency medical evacuation and hospitalisation needs.
If you've got a child, DBS Wealth Concierge can also help you out with your kid's education. Aside from helping you source short-term online courses for your child, they also offer preparatory assistance and consultancy in school applications. If your child wants to study overseas, DBS can help with that by finding accommodation and offering rental assistance abroad.

SingSaver Exclusive Offer: Receive an Apple iPhone 15 Pro Max 256GB (worth S$1,999) or S$1,500 Cash when you apply for Citigold and deposit a minimum of S$250,000 within 3 months of account opening and maintain the funds for a total of 3 months. Valid till 5 November 2023. T&Cs apply.

Plus, get up to S$800 Cash Reward when you hold a valid primary Citibank credit card and apply for a Citibank Mortgage loan with a minimum loan size of S$800,000 within 3 months of account opening.

Also, receive an additional S$200 GrabGift voucher when you start a Citigold relationship, make a S$250,000 deposit and hold the funds until the point of reward fulfilment. Valid till 30 September 2023. T&Cs apply.
Who is DBS Treasures best suited for?
DBS Treasures is basically suitable for anyone who has the means to be a customer.
It will be beneficial for accredited investors who are looking to fast-track their investment journey and reach their financial goals ASAP, as they have access to a dedicated Relationship Manager as well as a team of accredited experts who can offer tailored advice and recommend financial solutions.
On top of that, those who are constantly on the go for business trips can rest easy knowing that they are well taken care of. Aside from preferential hotel rates and limousine services, DBS Wealth Concierge is on standby 24/7 to assist you in your travel needs both abroad and in Singapore. There's also the seamless DBS digibank app that you can access easily to keep track of your trades and financial information anywhere in the world.
Got a child or is planning for one? Know that their education is of utmost importance to DBS as well. DBS Treasures is able to assist in their education planning in terms of helping to find overseas accommodation, sourcing for online courses and even helping out in the school application process.
Fees and charges
As a DBS Treasures customer, your account cannot contain less than S$200,000. If your ending balance falls below the minimum amount, a monthly service fee of S$50 will be charged on the last day of each month.
What is the eligibility criteria for DBS Treasures?
In terms of eligibility, DBS Treasures might not be the easiest to qualify for. You'll have to have at least S$350,000 worth of investable assets and be an Accredited Investor.
How do you apply?
Unfortunately, there is no online form that you can fill out. You can, however, fill out the form here to indicate your interest and have one of their staff contact you. You can also give them a call at 1800 221 1111.
---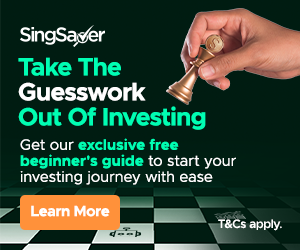 Start managing and saving money like a pro with SingSaver's weekly financial roundups! We dole out easy-to-follow money-saving tips, the latest financial trends and the hottest promotions every week, right into your inbox. This is one mailer you don't want to miss.
Sign up today to receive our exclusive free investing guide for beginners!
---
Read these next:
What is Priority Banking And How Do You Qualify And Join?
Priority vs Private Banking: What You Will Enjoy Crossing The Last Hurdle
Normal Banking Vs Priority Banking: Which Should I Choose?
Perks Of Having A Priority Banking Relationship Manager
​​Privilege Banking: What's In It For You and Your Money