UOB's premier banking platform has a lot to offer, but before you can enjoy its benefits, you'll need to make the cut. But even if you do, is this platform - with its proprietary advisory approach - right for you?
Combining a winning, holistic array of wealth advisory and management services, with an extremely well composed suite of perks and privileges, UOB Privilege Banking more than lives up to its moniker.
In comparison with its peers, the platform easily stands out with its strong offerings that address not only banking and investing needs, but also helps with closely related issues such as family, lifestyle and children's education.
An impressive proposition, with lots to offer, but what's the price of entry?
In this article, we'll embark on an in-depth exploration of UOB Privilege Banking. Let's dive in!
---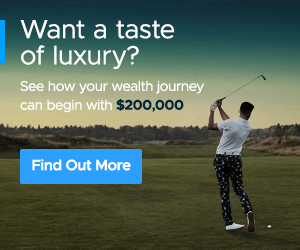 Ready to level up? Find out how you can make your money work harder and smarter for you. Enjoy your own dedicated relationship manager and privileged access to a whole suite of preferential rates with Priority Banking. Compare your options.
---
Pros and cons of UOB Privilege Banking
Pros
Signing up for Privilege Banking entitles you to the services of a dedicated Client Advisor, who works with a team of product specialists and finance professionals to help you manage your portfolio. This ensures you will always have access to insights and advice that are personalised to your goals and preferences.
But more than just tailor-fit advice, you will also benefit from UOB"s proprietary risk-first approach to wealth management, which prioritises safeguarding your hard-earned wealth, before building and enhancing your assets. This cautious strategy will likely appeal to those for whom preserving what they have already achieved is of foremost importance.
UOB Privilege Banking also has a delightfully extensive library of perks, benefits and privileges, covering multiple areas from travel, dining and lifestyle, to education and even health and wellness.
Taken together, it can be seen why UOB Privilege Banking is one of the most attractive premier banking platforms on the island.
Cons
The main criticism of UOB Privilege Banking is the high barrier to entry imposed. You'll need at least S$350,000 in funds in investments to qualify for Privilege Banking.
This is significantly higher than other premier banking services, with a difference as high as S$100,000.
As maintaining the Privilege Banking relationship requires funds to be locked up, this high requirement will no doubt invite tighter scrutiny from potential customers, who may be tempted to wonder if they might be able to get their financial goals fulfilled at similar platforms with a lower admission price.
Why should you choose UOB Privilege Banking?
#1: Good balance between wealth, family and lifestyle advice
Some premier banking platforms are heavily focused on helping their clients manage and grow their wealth, to the point of leaving out other important areas such as family, education and lifestyle needs. This can leave more holistically focused customers a little wanting.
UOB Privilege Banking, on the other hand, strikes a good balance between wealth, family and lifestyle needs, offering advisory and insights pertaining to each of these distinct areas. As a result, you are likely to find a more well-rounded experience, with insights that may be applicable across multiple areas.
#2: Complimentary 60,000 air miles upon signing up
Once enrolled into UOB Privilege Banking, you'll also receive the UOB Privilege Banking Card, a premium credit card that provides 60,000 air miles upon payment of the annual fee of S$1,926.
However, as a Privilege Banking client, you'll be entitled to this card (plus two supplementary cards) on a complimentary basis, which means you'll be able to get the air miles for free.
Furthermore, you'll also be able to request a waiver of subsequent annual fees on an ongoing basis, although paying the fee will net you another 60,000 air miles.
But you may not need to do so, as you can also earn air miles by charging your transactions to the UOB Privilege Banking Card. Your earn rates are 1.2 miles per dollar spent on all qualifying transactions, and 2 miles per dollar for overseas dining and retail spends.
#3: Extensive catalogue of perks and privileges
UOB goes out of its way to put the 'privilege' in 'privilege banking', with an impressively wide-reaching suite of perks and benefits you can enjoy.
Besides the customary birthday treats and queue-skipping lifestyle concierge, there is also a rich selection of hotel and travel perks to enjoy, such as accelerated points at your favourite luxury hotel chains.
On top of that, you can also make use of priority health and wellness services, as well as complimentary advice and guidance for your children's educational path.
This is one of the most attractive sets of premier banking privileges on the market, and you'll be hard pressed to find a contender.
For whom is UOB Privilege Banking best suited?
No point beating about the bush here. With its high bar to entry, UOB Privilege Banking is made for top earners and high flyers.
It's a wealth management platform that offers a lot, provided you can pay the price of entry. Those who manage to make the high cutoff point can look forward to an elevated experience that competitors may be hard pressed to match.
Fees and charges
UOB doesn't list any explicit data about its fees and charges for its Privilege Banking services. Hence, it is probably a good idea to ask them about these during your contact with them.
It may also be useful to browse the bank's list of rates and fees for general services, which you can find here.
What is the eligibility criteria for UOB Privilege Banking?
To qualify for UOB Privilege Banking, a minimum of S$350,000 in deposits or investments with the bank is required. This amount may also be denominated partially or fully in foreign currencies.
How do you apply?
Looking to apply for a Privilege Banking relationship with UOB? Here's how you can do so.
Visit this online form on the UOB website, fill in the fields and click 'Submit'. UOB will get in touch with you shortly.
Alternatively, simply call UOB at 1800-222-9889 to indicate your interest. You will be advised on how to proceed.
---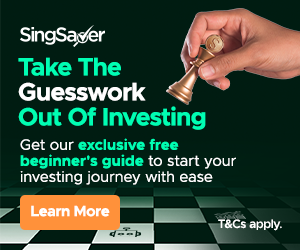 Start managing and saving money like a pro with SingSaver's weekly financial roundups! We dole out easy-to-follow money-saving tips, the latest financial trends and the hottest promotions every week, right into your inbox. This is one mailer you don't want to miss.
Sign up today to receive our exclusive free investing guide for beginners!
---
Read these next:
A Full Guide To Priority Banking In Singapore (2022)
6 Things Your Priority Banking Relationship Manager Can Do for You
Normal Banking Vs Priority Banking: Which Should I Choose?
Have Enough Money To Jet Off to Space? 5 Signs You're Ready For Priority Banking
10 Financial Resolutions To Make This 2022