Built on a foundation of a long history and proven track record, OCBC Premier Banking is an assured, confident and well-balanced wealth management platform that addresses the needs of the wealthy. Find out if this all-in-one approach fits your investment goals and strategy.
As one of Singapore's largest banks,
OCBC
has the advantage of a strong foundation and proven reputation.
Emerging from the Great Depression of 1932 from the merger of three smaller banks, OCBC has since built up several successful financial services, no doubt earning several hard-won victories throughout.
Nowhere is this well-deserved confidence seen more readily than in its Premier Banking segment, which has a quiet, laid-back touch usually only felt in a provider assured of its stand-out status.
This is perhaps because OCBC Premier Banking knows it is able to pose credible offerings across banking services, wealth management, financial advisory, and lifestyle privileges, the holy quartet of needs of the wealthy.
In this article, we'll embark on an in-depth exploration of OCBC Premier Banking. Let's dive in!
---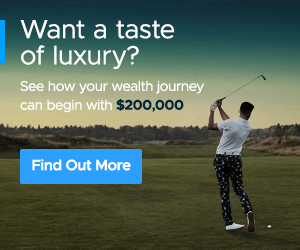 Ready to level up? Find out how you can make your money work harder and smarter for you. Enjoy your own dedicated relationship manager and privileged access to a whole suite of preferential rates with Priority Banking. Compare your options.
---
---
Pros and cons of OCBC Premier Banking
Pros
OCBC Premier Banking takes a well-balanced approach when it comes to its premium banking options, providing solid benefits in banking solutions, wealth insights and advisory, and lifestyle privileges.
This is, perhaps, a testament to OCBC's long-standing history and sturdy foundation, being one of Big 3 in Singapore's competitive banking sector.
As such, Premier Banking members should find plenty of reasons to feel comfortable protecting and building their wealth under OCBC's roof.
Indeed, being able to have most - if not all - your financial needs and aspirations met via one singular channel is one of the biggest draws here, especially if you'd rather not have to run around between multiple banks and institutions for the banking services you require.
For new account holders, the 4.4% a year on your Premier Dividend+ Savings Account in the first 3 months when you join is surely a major plus.
---
Cons
Frankly, there's very little to criticise about OCBC Premier Banking. The only thing that might be an issue is the relatively high trading fees you'll face, especially when compared to other popular online brokerages. Then again, this is more a problem of legacy banks, rather than an issue specific to Premier Banking per se.
And since we're nitpicking, allow us to point out one other possible downside. Earlier on, we stated that OCBC Premier Banking is very likely to be able to fulfil the majority of your financial needs.
Now, the flip side to that is that some investors may not like committing all their riches to one party, as there's always the risk of said party making a critical error or missing out on a crucial opportunity.
However, with OCBC's proven track record, this is 1) highly unlikely and 2) if you're not comfortable with putting all your eggs into one basket - so to speak - you can always split your portfolio between multiple institutions, if you have the funds to do so, that is.
---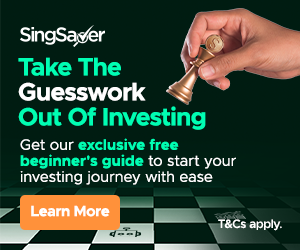 Start managing and saving money like a pro with SingSaver's weekly financial roundups! We dole out easy-to-follow money-saving tips, the latest financial trends and the hottest promotions every week, right into your inbox. This is one mailer you don't want to miss.
Sign up today to receive our exclusive free investing guide for beginners!
---
---
Why should you choose OCBC Premier Banking?
#1: Comprehensive suite of premier banking solutions
OCBC has one of the most comprehensive suites of premier banking solutions on the market, which means there's a high chance you'll find the services you want.
There are four main areas covered here: everyday banking, retirement and legacy planning, investments, and financing, with several solutions for each.
One area which shines is retirement and legacy planning, as the bank offers whole of life and universal life policies structured to address the needs of high net-worth individuals like yourself.
Also noteworthy is the investment suite, comprising unit trusts, equities, treasury products and precious metals, providing plenty of options from which to build a well-balanced and diversified portfolio under on roof.
---
#2: Premium credit card benefits
Signing up for OCBC Premier Banking unlocks some pretty awesome premium credit card benefits, which helps you save money in direct and indirect ways.
For one, you will receive a OCBC Premier Visa Infinite Credit Card completely for free. Yep, there are no annual fees to pay for this card, ever. The OCBC Premier Visa Infinite Credit Card is aimed at general spending, allowing you to earn OCBC$ as you spend.
You'll earn 16 OCBC$ for every S$5 spent locally, and 28 OCBC$ for every S$5 spent overseas. The OCBC$ you collected can then be redeemed for all kinds of rewards, including cash credit, and air miles.
If you prefer credit card perks that are more travel focused, you may opt for the OCBC Premier VOYAGE Credit Card to earn air miles on your transactions. Your earn rate with this card is 1.6 miles per S$1 spent locally, and 2.3 miles per S$1 dollar spent in foreign transactions.
You can also choose between two annual fee packages with this card: S$488 with 15,000 miles, or S$3,210 with 150,000 miles.
Needless to say, both these credit cards are premium cards that come with a host of other perks and privileges which should be helpful in enhancing your lifestyle.
---
#3: Relatively low barrier to entry
Another reason to choose OCBC Premier Banking is the programme's low barrier to entry. The minimum eligibility requirement is set at S$200,000, which is on the lower end (most other banks require S$250,000).
What this means is that you can start enjoying the perks and benefits of private banking earlier with OCBC than with those other banks.
---
For whom is OCBC Premier Banking best suited?
OCBC Premier Banking is a great option for wealthy individuals with a long-term financial plan seeking an established, trustworthy partner to help realise their aims.
It has a relatively low barrier to entry, and provides a well-rounded suite of solutions balanced around services, advisory, self-service tools, and lifestyle privileges. This is a winning combination for investors who prefer an all-in-one platform.
---
Fees and charges
Take a peek at the schedule of fees and charges for OCBC Premier Banking and you'll notice something quite pleasing. The majority of banking fees and service charges are waived, or at least discounted.
That's to say that there aren't very many fees or charges you have to keep track of, although we suspect that might change once you start participating in certain investments or trading activities.
As an example, here are the fees for unit trust services.
Upfront sales charge: Up to 5% of the gross investment amount
Switching charge: Up to 1% of the gross switching amount
We encourage you to peruse the complete table of fees and charges (linked above), paying attention to the services you foresee yourself using as Premier Banking client, and familiarise yourself with the associated fees and charges.
---
What is the eligibility criteria for OCBC Premier Banking?
To qualify for OCBC Premier Banking, you'll first need to make a deposit of at least S$200,000 in fresh funds. Alternatively, you can also qualify if you make the same amount in new investments with the bank.
For those who deposit S$1 million in fresh funds, you will be qualified to join the OCBC Premier Private Client programme, and attain the status of Accredited Investor.
---
How do you apply?
Once you have fulfilled the eligibility criteria (see above), you can prompt OCBC to get in touch with you to begin the application process.
Simply navigate to this page, fill in the relevant details, and submit the online form. After that, just sit back and wait for OCBC to respond.
Read these next:
OCBC FRANK Revamp: 5 Reasons To Sign Up For This Newly Relaunched Card
OCBC Titanium Rewards Card: One Shopping Card You'll Want In Your Wallet
Top Credit Card Promotions And Deals On SingSaver
Best OCBC Credit Cards In Singapore
All The OCBC Credit Card Deals You Need To Know About Now: December 2021