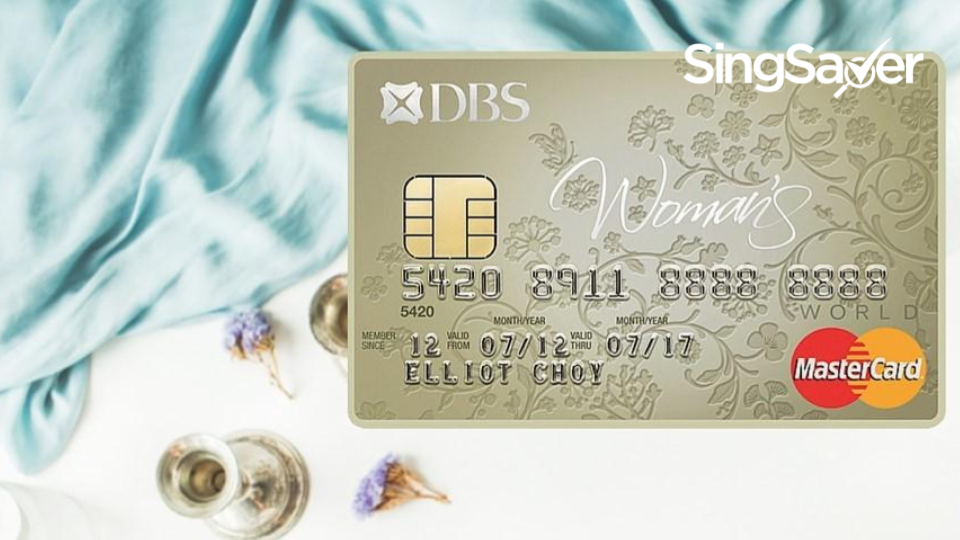 We find out whether a single credit card can really give women what they want.
Credit card promotions, terms, and conditions valid as of 19 October 2020.
When life gets tough, there's always retail therapy to provide a quick pick-me-up. While it feels wonderful to indulge in yourself and enjoy your money, it's never a good idea to spend beyond your means.
That's why the DBS Woman's World MasterCard is such a tempting choice. With up to 10 DBS Points awarded to every S$5 spent online and overseas, and the option to convert big purchases into flexible 6-month payments at 0% interest, shopping becomes a guilt-free experience.
But does it really deliver what women want in a credit card? Here's our take on the DBS Woman's World Card, and whether you should get it or not.
Basic Card Features
10X Rewards when you shop online. Get 10 DBS Points or 20 Miles for every S$5 spent online. This means you still collect rewards points even as you indulge yourself!
3X Rewards when you shop overseas. Earn extra DBS Points when you travel! Get 3 DBS Points or 6 Miles for every S$5 spent overseas.
0% interest for 6 months on retail purchases. With flexible payments for up to five retail transactions over S$500 in total, you can make large purchases even if you don't have the cash at hand for the full payment.
S$150 cashback welcome offer. Apply for DBS Woman's World Card online, then charge S$800 within the first 2 months to get your S$150 cashback.
What's Great About the DBS Woman's World Card
Earn rewards points on online shopping at a faster rate. If you can't stand shopping at malls, this card gives a generous amount of points for your online purchases.
Affordable repayments for large purchases. We always encourage people to pay credit card bills promptly and to never carry over a balance. Credit cards have high interest rates, and it's very easy for debt to snowball because the interest compounds daily. But let's say your laptop breaks down beyond repair and you don't have the cash for a new one. Or you need furniture for your new flat but can't afford to buy a bed and sofa at the same time.
The DBS Woman's World Card is great for that sort of thing because of the 0% interest repayment on retail items. Even if you can't make the full payment of your purchases by the due date, you don't have to worry about getting charged interest for 6 months. Take note that this does not cover Cash Advances, Balance Transfer, or payments made via iBanking. This also isn't an excuse to skip payments – you need to keep paying the amount in your statement on the due date!
True Fitness and True Yoga membership at exclusive rates. Get fit with two complimentary visits and get your S$200 joining fee waived when you sign up as a member.
Easy to qualify. The DBS Woman's World Card is available to Singaporeans, Permanent Residents and foreigners with a minimum annual income of S$80,000.
The Fine Print
You only earn 10 DBS Points on the first S$2,000 spent online per month. Earning 10X rewards points on your digital purchases isn't a straightforward process. Basically, you get 1 DBS Point for every S$5 spent online a day after the transaction was made. The additional 9 DBS Points gets awarded on the 16th of the next calendar month. Also, the extra 9X DBS Points only apply to the first S$2,000 online spend every month.
It would be great if there was no limit to the points you can earn. On the bright side, at least you're not encouraged to spend a ridiculous amount just to chase rewards.
Only 1 DBS Point for every $5 spent in real life. If you prefer to shop at malls, you're going to be disappointed by the earn rate. For all other retail purchases outside of online and overseas shopping and ComfortDelGro taxi bookings, you only get 1 DBS Point for every $5 spent.
0% interest only applies to a maximum of 5 retail transactions. Think carefully before you use this feature. You can only take advantage of this perk with a minimum purchase of S$500, and it only applies to a maximum of 5 purchases. Also, you don't earn points on purchases with deferred payments.
DBS Points expire in a year. Any DBS Points you earn within the first year of getting your DBS Woman's World Card should be redeemed within 12 months. After that, your points expire and drops to zero.
The Points You Earn
Here's an idea of what you can get with the DBS Points you can earn in a month, assuming you spend heavily on online retail. Remember, you have 12 months to collect and spend your DBS Points. Save them for something really good, but they'll expire if you wait too long.
| | | |
| --- | --- | --- |
| Monthly Spend on Online Retail | DBS Points Collected | Redeemable for |
| S$500 | 1,000 | S$10 Takashimaya Department Store voucher (800 DBS Points) |
| S$1,000 | 2,000 | S$30 Topshop/Topman voucher (1,800 DBS Points) |
| S$2,000 | 4,000 | S$40 CapitaMalls Asia voucher (3,200 DBS Points) and S$10 United Square voucher (700 DBS points) |
| S$3,000 | 4,200 | S$30 Charles and Keith voucher (1,450 DBS Points), S$30 Ikea voucher (1,750 DBS Points) and S$10 Nex voucher (750 DBS Points) |
| S$4,000 | 4,400 | S$50 Best Denki voucher (3,400 DBS Points) and S$10 Takashimaya Department Store voucher (800 DBS Points) |
Visit http://rewards.dbs.com/ to find out what else you can redeem with your DBS Points.
Should You Get the DBS Woman's World Card?
So does the DBS Woman's World Card really give what women want? Well, that depends on what kind of woman you are.
If you're the kind of woman who spends several hundred dollars every month on online stores, the DBS Woman's World Card is worth looking into. With a decent earn rate for every S$5 spent, and a variety of vouchers to redeem your points with, this card can help you save while you splurge.
If you're the kind of woman who foresees making several large purchases in the future, and would like to spread payments across 12 months, definitely get the DBS Woman's World Card.
But if you're the kind of woman who prefers shopping at malls or department stores, the DBS Woman's World Card just doesn't give enough rewards. Try the Citi Rewards Card instead, which gives 10X points per S$1 spent on shoes, bags, and clothes at department stores. The DBS Black Card is another good option, as it gives you 5% cashback on shopping worldwide when you spend a minimum of $700 each month.
You can use SingSaver.com.sg's free comparison tools to find a rewards credit card.
Read This Next:
3 Best Credit Cards for Online Shopping
How to Get Discounts All the Time with a Rewards Credit Card
Cheap Gym Memberships In Singapore Under $80 Per Month
Credit Cards You Should Use as Your EZ-Link Card
Ultimate Guide To Year-End Online Shopping Events 2020 (10.10, Amazon Prime Day, 11.11, Black Friday, Cyber Monday, 12.12 & Boxing Day)
---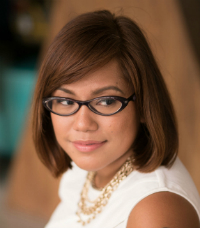 By Lauren Dado
Lauren is the Content Manager at SingSaver.com.sg. When she's not helping people save time and money, she's doing yoga, hunting for bargains, and scoring travel deals.
---