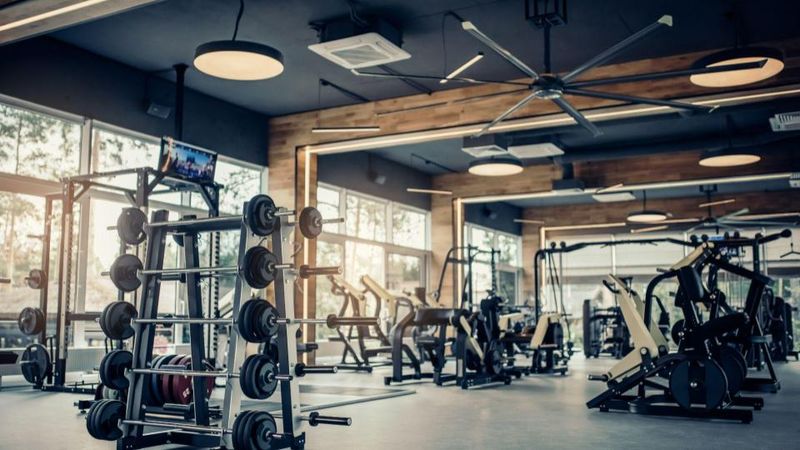 Getting fit and fab need not be costly. Check out these six cheap gym memberships in Singapore that cost below S$100 a month.
Don't be taken in by the marketing.
Mega gym franchises like Fitness First spend big bucks on carefully selling you a glitzy, glamorous lifestyle, full of toned abs and youthful dewy skin – a life that could also be yours, if you'd only sign up for a triple-digit membership fee each month.
But the truth is, getting – and staying – fit is more a matter of how consistent and disciplined you are, and less whether your gym has the appropriate mood lighting for your IG selfies.
So if you truly want to get fit, strong and healthy for the sake of your wellbeing, and not to gather more social media likes than your frenemy, know that you don't have to pay through the nose for a gym membership.
Here are six affordable gym memberships in Singapore that are just as capable of helping you achieve your fitness goals.
Last updated on 29 July 2021. Prices for gym memberships are subject to change without prior notice.
6 gyms under S$100 per month to get swole
Gym
Fees
Number of outlets
ActiveSG Gym
Singapore citizens
– Adults: S$2.50 per visit
– Senior citizens: S$1.50 per visit
– Students: S$1.50 per visit
All others: S$3.30 per visit
26
The Gym Pod
From S$4.50 per pax (30 mins)
21
Anytime Fitness
From S$80+ per month
80
GYMMBOXX
Adults: From S$65 per month
Seniors: From S$40 per month
Youth: From S$50 per month
7
Dennis Gym
From S$41.58 per month
5
24x Fitness
From S$84.53 per month
2
ActiveSG Gym – from S$1.50 per visit
Number of branches: 26
Opening hours: 7am to 10pm daily (including public holidays)
Arguably the most affordable gym in Singapore with branches scattered islandwide, ActiveSG Gyms are reasonably well-equipped gyms that will satisfy your need for strength training and cardio workouts.
With per-visit prices as low as S$1.50, it's no wonder these gyms are among the most popular choices among those looking for cheap gym memberships in Singapore.
Assuming you work out twice a week, this is how much you can expect to spend at ActiveSG per month.
| | |
| --- | --- |
| Category | Cost per month |
| Adult @ S$2.50 per visit | S$20 |
| Senior citizen @ S$1.50 per visit | S$12 |
| Student @ S$1.50 per visit | S$12 |
| Non-Singaporean @ S$3.30 | S$26.40 |
With monthly gym prices lower than the price of a post-workout steak, you'd certainly be able to visit more often. The challenge here is finding a suitable time slot for your workouts, as any serious gym-goer will know how disruptive it is to have to share machines between sets.
There are also classes and programmes available (ranging from basic strength, balance and flexibility to Piloxing) at selected locations, in case you want a change from your usual routine. Be warned, though – these classes will cost you extra.
The Gym Pod – from S$4.50 per visit
Number of locations: 21 (20 gym pods + 1 spin pod)
Opening hours: 24/7
The Gym Pod touts itself as the ideal solution to work out in complete privacy. It rents out container pods styled into personal gyms sized for one or two pax, which is great for personal training sessions or if you just can't handle dealing with another human being that day (we've all been there).
The concept is a refreshing one, especially with app-based booking, automatic entry and 24/7 availability. But it's not without its flaws.
The main one is that each session lasts just 30 minutes, so you'll need to be super focused and disciplined to complete your workout, lest you run out of time and have to give up your pod to the user who booked after you.
You can book multiple sessions at a go but doing so will get pricey. Also, solo gym goers will have to pay higher prices – comparable to or even higher than other gym franchises – so you'll have to decide if the chance to work out all by yourself is ultimately worth the price.
Have a look at the following table for some estimated monthly costs, assuming two 30-minute sessions twice a week.
Price
Cost per month
12am to 7am:
S$7.50 per session (1 pax)
S$4.50 per session (2 pax)
S$120 (1 pax)
S$72 per pax (2 pax)
7am to 12am:
S$9.50 per session (1 pax)
S$5.50 per session (2 pax)
S$152 (1 pax)
S$88 per pax (2 pax)
Monthly plan: S$9.90 per pax
Discounted rates from 7th session onwards


The Gym Pod can still be a pretty cheap gym option for some, provided you keep your workouts short and sweet, bring along a workout buddy to share the costs, and get used to lifting after midnight like you're training to be the next Batman.
You can also sign up for the monthly plan to further trim down your fees, but only if you're committed to at least seven workouts each month.
Anytime Fitness – from S$80+ per month
Number of locations: 80
Opening hours: 24/7
Anytime Fitness has managed to carve out a foothold in Singapore, growing into a massive gym and fitness franchise with 80 branches scattered around our tiny island.
You'll find Anytime Fitness gyms mostly tucked into community centres, sports halls and other neighbourhood amenities, establishing a strong heartland presence with their signature brand of no-frills workout facilities.
Anytime Fitness gyms offer conventional membership contracts that lock you in for a specified period, but membership fees are charged every month instead of all at one go.
Here's how much Anytime Fitness monthly fees are for different categories of members.
| | |
| --- | --- |
| Membership type | Cost per month |
| Adult users | S$80 to S$100 |
| Students or senior citizens | Discounted rates based on promotions or branch |
Note that Anytime Fitness does not practice a centralised pricing model, and gym owners are free to run their own promotions. This also explains the lack of an Anytime Fitness price list on the website.
As such, you should expect rates to vary between branches. If you happen to be within the vicinity of multiple franchises, try asking around in order to get the cheapest gym membership.
GYMMBOXX – from S$65 per month
Number of locations: 7
Opening hours: 24/7
One of the pioneers in the budget gym membership sector, GYMMBOXX was among the first to operate as a per-entry gym in Singapore.
This was a value proposition that was unheard of back then, when premium brands like Fitness First and True Fitness dominated the landscape with their multi-year contracts.
Today, GYMMBOXX has grown into a healthy franchise with seven locations around Singapore. It continues to offer a high-quality gym experience to members, while sticking to its budget-friendly roots.
Here's how much you can expect to pay for a membership at GYMMBOXX.
Membership category
Cost per month
Adult
1 month: S$85
3 months: S$75
6 months: S$70
12 months: S$65
Seniors
1 month: S$60
3 months: S$50
6 months: S$45
12 months: S$40
Youths
1 month: S$70
3 months: S$60
6 months: S$55
12 months: S$50
As you can see, the best way to get the best price on your gym membership is to sign up for a longer contract; the 12-month plan gives you the highest savings.
However, even the one-month plan only costs S$85 at its most expensive, marking GYMMBOXX as a truly affordable gym in Singapore.
Dennis Gym – from S$41.58
Number of locations: 5
Opening hours: 24/7 (Staffed hours: 12pm to 8pm)
Who better to operate a gym franchise than someone who's been there and done that?
Dennis Gym is owned and operated by Dennis Tew, a former national coach with the Singapore Bodybuilding Federation and lifelong bodybuilding enthusiast.
The homegrown brand has recently added its fifth location at Balestier, with the other four branches found at Tai Seng, Jurong, Simei and Farrer Park.
Dennis Gym offers also among the most affordable gym memberships in Singapore. Have a look at its pricing plan.
| | |
| --- | --- |
| Membership plan | Cost per month |
| 1 month | S$120 |
| 3 months @ S$230 | S$76.67 |
| 12 months @ S$499 | S$41.58 |
Membership prices fall quickly when you sign up for longer contracts, with the 12-month contract offering the best value at just S$41.58 per month.
This is one of the cheapest gym memberships you can find in Singapore, and as a bonus, you also get Dennis's advice from his years of experience.
Besides the three packages listed above, Dennis Gym also offers a number of personal training and online workout bundles.
24x Fitness – from S$84.53 per month
Number of locations: 2 (Bugis, Paya Lebar)
Opening hours: 24/7 (Staffed hours: 12pm to 8pm)
24x Fitness was one of the few gym franchises that emerged in the messy aftermath of gym giant California Fitness's closure back in 2016.
Started by a dedicated group of personal trainers and industry veterans, 24x Fitness offers no-nonsense, well-equipped training gyms, filled with row upon row of gleaming, intimidating machines.
This format tends to draw serious athletes and competitive bodybuilders, so if you're looking for some inspiration to achieve a new personal best, you might want to give this gym a try.
Both locations are situated at the city fringe, and operate 24/7 with members given contactless access.
Only two membership plans are offered here, costing under a hundred bucks a month.
| | |
| --- | --- |
| Membership plan | Cost per month |
| 12-month contract | S$95.23 |
| 18-month contract | S$84.53 |
Either plan will get you access to both gyms, so you can pick whichever is most convenient for you at the time.
While you're bound to a contract when you first join, you're free to continue your membership once it expires as long as you continue paying the monthly fee.
Charge your membership fees to the right cashback credit card and reap all the monetary benefits while enjoying the health ones!
Read these next:
Gym Membership Fees For Popular Fitness Chains In Singapore
6 Alternative Gym Memberships That Make Fitness Fun (2020)
The Real Cost Of Fitness In Singapore
7 Affordable Home Gym Essentials For Small Spaces
Why 30 Minutes In The Gym Can Turn Your Life Around: Ritual Gym Founder
---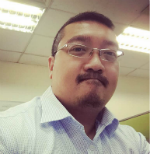 By Alevin Chan
An ex-Financial Planner with a curiosity about what makes people tick, Alevin's mission is to help readers understand the psychology of money. He's also on an ongoing quest to optimise happiness and enjoyment in his life.
---