A complete guide to mobile wallets in Singapore: how they work and the most common mobile wallet service providers.
Is going cashless the future of payments? While Singapore is nowhere near the top cashless countries of Canada, Sweden, the UK, and China, recent plans to implement cashless payment options at over 500 hawkers in Singapore are a big step in the right direction. With four digital bank licenses granted in 2020, expect rapid growth in the types of services being offered by mobile and digital wallets.
Here's an overview of how current mobile wallets work and which are the best service providers in the market right now.
---

SingSaver Flash Deal: For a limited time only, snag a Dyson Airwrap™ multi-styler (Complete) (worth S$859) on top of your chosen reward if you are one of the first 10 applicants of select OCBC and Standard Chartered Credit Cards at 12pm, 3pm, 6pm daily during the flash deal period. Valid till 1 October 2023. T&Cs apply.
---
How do mobile wallets work?
A mobile wallet is a type of virtual wallet where users can send, receive, and store money, and pay for purchases through their smartphone.
In general, a mobile wallet service is delivered by and in collaboration with mobile service providers (e.g. SingTel), the smartphone you use and its e-payment solution (e.g. Apple Pay, Google Pay, Samsung Pay), and financial institutions (e.g. banks). Even Fitbit has its own mobile wallet solution.
What are the pros and cons of using a mobile wallet?
Mobile wallets are fast, secure, widely accepted, and work with rewards programs with participating merchants. With most mobile wallets, you can leave your physical wallet at home or in the office as you no longer need to swipe your physical credit card or sign a receipt. All you have to do is tap your mobile device on the payment terminal to process the transaction. An example of this is the SimplyGo service on public transport.
With the recent national rollout of a unified QR code which accepts 27 e-payment methods such as GrabPay, AliPay, FavePay, Nets, PayLah and Dash, most major merchants now also accept some form of mobile payment.
In addition, tapping your phone at certain merchants also earn you loyalty or reward points, and even exclusive rebates and discounts.
But a mobile wallet is not perfect. While many e-payment solutions are widely accepted, some neighbourhood shops or hawker centres still prefer cash. You also need to remember to top up your digital wallet via a credit card or bank account.
Being a technology-based payment service, it may also be prone to technical glitches like app loading problems or network delays, during which the service or mobile payment solution is temporarily down.
Amex Platinum Credit Card Welcome Gift
:
Receive S$200 statement credits with annual fee payment and min. spending of S$3,000 within the first 3 months of Card approval. For new to American Express Card Members only. Valid till 31 October 2023
T&Cs apply
.
---
Which is the best mobile wallet in Singapore?
There are many mobile wallet options, and largely, they fall into two categories: bank-owned wallets and non-bank wallets. "Best" is subjective, but one way to assess the "best" wallet would be to see how widely accepted they are, not just in Singapore but across the region when it comes to making and receiving payments, as well as how easy they are to use.
DBS Bank's PayLah mobile wallet stands out not only for its standard features and benefits but for its value-added exclusive privileges as well.
For example, DBS PayLah also offers worldwide protection for your phone against loss, theft, and accidental damage (covers unauthorised transactions and usage of airtime/data, reimbursement of withdrawn cash due to robbery, and replacement of personal documents); and a travel insurance plan (covers pre-existing medical conditions, baggage loss or damage of up to S$8,000, overseas medical expenses of up to S$1 million, and emergency medical evacuation of up to S$1 million).
Name
Best For
Countries
Currencies
iOS/
Android?
Bank-owned mobile wallets
DBS PayLah
Recurring Bill Payment
Singapore
SGD
Both
OCBC Pay Anyone
All Category Spendings
Singapore
SGD
Both
UOB Mighty
Dining
Singapore, Malaysia, Thailand, Indonesia

AUD, CAD, CHF, CHN, EUR, GBP, HKD, JPY, NZD, SGD, USD

Both
Non-bank mobile wallets
AliPay
Global Online Payment Protection
Global
SGD, RMB
Both
FavePay
Daily Purchases
Singapore, Malaysia
SGD, MYR
Both
Google Pay
Sending payment with chat function (Also enjoy scratch cards that give cashback)
Global
Multiple currencies
Both
GrabPay
Ride-Hailing, Daily Purchases
Southeast Asia
SGD
Both
Huawei Pay
Payments using Huawei devices
Global
Multiple currencies
Both
NETSPay
To pay by NETS, completely contactless and digital
Singapore
SGD
Both
SingTel Dash
Mobile contactless payments with Dash Visa virtual card
Singapore
SGD
Both
WeChat Pay
Global Payment, Transactions between friends
Global
RMB
Both
Multi-currency mobile wallets
YouTrip
Travelling
Worldwide
150 Currencies
Both
Revolut
Travelling
Worldwide
14 Currencies
Both
Strengths and weaknesses of bank-owned mobile wallets

DBS PayLah!
Most Singaporeans have a DBS or POSB account so it stands to reason that DBS PayLah! is the most widely used and accepted mobile wallet. You can send or request funds from anyone, including non-DBS/POSB customers, via a simple mobile phone number. That's right -- you no longer need to know the bank account number of the recipient, or deal with things like SWIFT or branch codes. With DBS PayLah!, you can also:
Use QR Codes and Payment Links to pay a merchant
Scan to Pay at NETS Terminals
Browse DBS featured merchants on the app
Split bills with friends
Pay to over 58 billing organisations
Face/Touch ID/fingerprint authentication
What makes DBS PayLah! stands out is its auto debit feature from your linked bank account when you have insufficient mobile wallet balance. It can also send WhatsApp notifications when you send or request for funds.
Furthermore, the DBS Lifestyle app has now been integrated into the DBS PayLah! app. This means a single, all-in-one app for all DBS users for PayLah! transactions, deals, rewards, card statements and more. There have been exclusive promotions for DBS/POSB credit card members too, especially during the festive seasons.
DBS/POSB Credit Card Welcome Gift: Receive S$250 cashback or up to 60,000 miles when you apply for select DBS credit cards and fulfil the relevant promotion criteria. T&Cs apply.

OCBC Pay Anyone
OCBC customers can request for money or send money to anyone via a personalised QR code; make NETS QR purchases up to a daily limit of S$1,000; and pay for your dining, shopping; transport needs via QR code at NETS terminal at partner merchants.
Using OCBC Pay Anyone allows you to pay anyone in Singapore as it has a wide range of OCBC partner merchants across major categories such as cinemas, retail shops, convenience stores, food and beverages, and wellness and beauty, including Cathay Cineplexes, TADA, and Koufu.
A downside is the daily transaction limit of S$1,000 while OCBC Pay Anyone is also not widely accepted across the region yet.

UOB Mighty
UOB Mighty by UOB stands out in terms of exclusive debit/credit card deals across 4 neighbouring Asian countries (Singapore, Malaysia, Thailand, Indonesia) and competitive foreign exchange rates across 11 major currencies (AUD, CAD, CHF, CHN, EUR, GBP, HKD, JPY, NZD, SGD, USD).
UOB Mighty is also accepted at a wide range of partner merchants, many of them dining establishments. In fact, it offers dining deals from over 3,200 restaurants in Singapore.
Strengths and weaknesses of non-bank mobile wallets

AliPay
AliPay is a global payment platform with over 400 million users around the world to make secure online payments.
Backed by Chinese tech giant Alibaba, AliPay uses the most advanced encryption technology to ensure personal information and online payments are protected and never compromised to any third party. AliPay promises full amount reimbursement, 90-day payment protection, and response within 5 business days after receiving your complaint for any unauthorised transactions using your AliPay account.
Moreover, AliPay offers a full refund if you do not receive your order, and refund or keep items not as described. You can open an Alipay account in Singapore but you need a Chinese mobile number and a Chinese credit card in order to transfer funds to your Alipay mobile wallet.
In Singapore, AliPay is widely accepted at international restaurants or merchants targeted at Chinese tourists.

FavePay
FavePay is a fast and easy way to pay with your mobile device and get instant cashback at your favourite merchants. FavePay accepts all debit/credit cards (e.g. Visa, MasterCard, American Express), Paypal, Boost Payment, Air Asia Big Points, GrabPay (available in Singapore only), and Alipay (applicable for selected FavePay partners only).
You can also receive online payments from banks (available in Malaysia only): RHB Now, Affin Bank, Am Online, Bank Islam, CIMBClicks, Maybank2u, Public Bank, OCBC Bank, Hong Leong Connect.
Currently, the FavePay payment option is only available at partner merchants in Singapore and selected Malaysian cities (e.g. Ipoh, Penang, Kuching, Klang Valley, Johor Bahru, and Kota Kinabalu).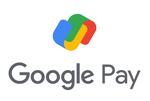 Google Pay
Google Pay allows you to commute, pay for your purchases, split the bill and more. Google Pay is currently popular for the scratch card that users receive for sending payments of at least S$10.
Earn yourself a scratch card when you use Google Pay to send S$10 or more to another Google Pay user. These scratch cards can give you cashback of up to S$10 and you can earn a maximum of two scratch cards per week.
You can also tap and pay at least S$3 in a store to earn a scratch card (max. two) for the first two qualifying payments for the week. Like sending money to other Google Pay users, this grants you cashback of up to S$10.
With Google Pay, you have to set up a payment method. This can be your DBS PayLah! account or your OCBC or Standard Chartered bank account. You can also add credit or debit cards to your account. Receiving money is simple, as your PayNow account can be made the default receiving account.
To pay with Google Pay, you will have to scan the PayNow SGQR code at the merchant's store, if available. You can also order food on Google Pay, book movie tickets and enjoy other special offers within the app.

GrabPay
GrabPay is best known to regular users of Grab since you can just top-up prepaid GrabPay credits for your Grab rides. Moreover, you can send or receive GrabPay credits to others without a hitch.
When you link your debit or credit card for payment, you will also earn card benefits and reward points on your Grab ride. Check out this article of the 5 credit cards to use for Grab rides.
GrabPay is rapidly adding and growing its network of partner merchants, as well as adding services like GrabFood, GrabDelivery and even hotels and e-scooter services on its platform to expand the use of its e-wallet.
However, credit card rewards for topping up your GrabPay wallet has been slashed mid-2020.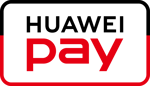 Huawei Pay
Huawei Pay is a way for you to make contactless, cashless payments with your Huawei or Honor devices.
Much like how you would tap your Apple Watch or your phone near a payment terminal, you can do the same with your Huawei device. Simply add your bank cards to Huawei Pay to pay in stores with a tap.
However, the banks supported by Huawei are limited, currently allowing UnionPay credit, debit and pre-paid cards issued by their partner financial institutions.

NETSPay
Paying by NETS? Whipping out your NETS card for payments will now be a thing of the past. With NETS Pay, you can now pay by NETS with a tap of your phone.
NETSPay is a mobile application which allows you to make digital payments via your DBS, POSB, OCBC and UOB NETS Bank Cards. Simply download the NETSPay app, digitise your NETS bank cards into the app and you're all set!
Simply tap with your mobile phone or scan the QR code to pay, no PIN required for transactions S$100 and below. When shopping online, you can also use NETSPay to pay via the QR code presented on the checkout page.

SingTel Dash
An all-in-one mobile wallet, it allows you to top-up your Dash account or other Dash accounts, with no admin fees. You can use your Dash wallet to pay VIA partner merchants in Thailand and Japan, and Visa payWave partner merchants worldwide. SingTel Dash also allows you to transfer funds within Singapore and to India, China, Myanmar, Indonesia, Malaysia, Philippines and Bangladesh.
Previously, the only way to use Dash was to scan the Dash QR code found at merchant cashiers. Now, Dash comes with a Dash Visa Virtual Card that allows you to tap your phone and pay wherever Visa contactless is accepted. This means paying with Dash when you commute, when you do your grocery shopping and more!
When shopping online, you can even enter your unique 16-digit Dash Visa Virtual Card number the checkout.
The best part? You can earn reward points per dollar when using Dash — whether it's for your purchases or remittance. These Dash points can be used to exchange for rewards such as Grab, Cold Storage, Sephora or Zalora vouchers! However, do note that Dash points expire one year from the date of issuance.
You can even grow your savings and be insured at the same time with Dash EasyEarn.

WeChat Pay
WeChat Pay is an integral part of the daily lives of Chinese consumers as it enables them to make payments anytime and anywhere with just their mobile phone.
WeChat Pay has made the physical wallet obsolete in China as it's supported and accepted almost everywhere, including taxis, supermarkets, restaurants, and hospitals. WeChat Pay also connects overseas vendors directly to Chinese consumers. When Chinese consumers buy goods in a foreign country, they can follow vendors' Official Accounts to pay their transactions.
WeChat Pay can also handle multiple payment methods via Quick Pay, QR Code, In-App Web-Based, or Native In-App Payment. This beats other mobile wallets where they might just support QR codes or contactless payment terminals.
In addition, WeChat Pay supports major foreign currencies. Customers pay in Chinese renminbi (RMB) but the transaction is then settled in a foreign currency, with the spot exchange rate being determined by WeChat Pay's partner settlement banks. The drawback of WeChat Pay is that it's still mostly targeted at Chinese consumers rather than an international crowd.
Read these next:
Best Money Changers In Singapore With The Best Exchange Rates
5 Best Money Remittance Services In Singapore
Online Banking: Easy Tips To Prevent Cyber Attacks And Safeguard Your Money
How Much Should You Keep in Your Mobile Wallet?
What's A Hassle-free Way To Pay Overseas?
---