An account for you to stash your savings (especially if you have more than S$10,000), the UOB Stash Account offers interest rates of up to 5% p.a. with no transactions required.
UOB Stash Account is a simple, no-frills savings account that rewards you with a total interest rate of up to 5% p.a. when you maintain or increase your monthly average balance. Moreover, youths and students 15 years old and above can also apply for this account.
---
How the UOB Stash Account works
You can earn up to 5% p.a. on your account balance when you:
Maintain or increase your previous month's Monthly Average Balance (MAB)
Maintain a minimum MAB of S$10,000 (for bonus interest)
The UOB Stash Account rewards you with different tiers of bonus interest depending on how much you have in the account. To earn the highest total interest of 5% p.a., you will have to keep S$100,000 in the account.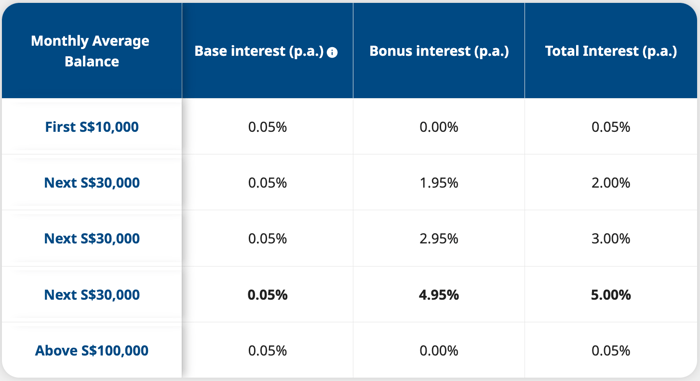 However, don't be misled into thinking that if you deposit S$100,000, you will earn 5% p.a. on your full balance. The interest is earned in tiers based on your account balance. So with a balance of S$100,000, this means:
S$0 - S$10,000 — 0.05% p.a.
S$10,001 - S$40,000 — 2% p.a.
S$40,001 - S$70,000 — 3% p.a.
S$70,001 - S$100,000 — 5% p.a.
Do note that the Maximum Effective Interest Rate (EIR) on the Stash Account is 3% p.a. for deposits of S$100,000, provided the customer's Monthly Average Balance (MAB) for the present calendar month is equal to or more than the MAB for the preceding calendar month.
---
Pros and cons of the UOB Stash account
UOB Stash account product summary:
Base interest rate: 0.05% p.a.
Maximum interest rate: Up to 5.0% p.a.
Minimum average daily balance for automatic waiver of monthly fall-below fee: S$1,000
Minimum initial deposit: S$1,000
| | |
| --- | --- |
| Pros | Cons |
| High maximum interest rate of 5% p.a. | No bonus interest for the first S$10,000 |
| Low eligible age of 15 | Only a S$100,000 deposit earns the highest interest rate of 5% p.a. |
| Low fall-below balance of S$1,000 | |
| No transactions required to earn bonus interest | |
| Enjoy cashback with the UOB One debit card | |
---
Why should you choose the UOB Stash Account?
While there are many high-yield savings accounts in Singapore that offer higher interest rates, they often require account holders to complete multiple transactions such as monthly salary crediting or minimum spend on credit cards.
The UOB Stash Account serves a different purpose, allowing you to earn a respectable 5% interest by simply keeping your cash in the account.
Benefit #1: Store your spare cash or emergency funds
This could be the account to fall back on once the money in your primary savings account reaches the maximum amount that earns higher interest.
For example, if you have a UOB One Account, you earn bonus interest on the first S$100,000. This means that spare cash beyond the S$100,000 could be better off earning the bonus interest in the UOB Stash Account.
However, do keep in mind that the first S$10,000 in the UOB Stash Account does not earn bonus interest. You will have to keep more money in the account to earn higher interest.
Benefit #2: Zero action required to earn interest
Unlike other savings accounts, you do not have to complete any transactions to earn the 5% p.a. interest. Simply stash S$100,000 into the account and make sure this amount stays the same.
Benefit #3: Made for students
Savvy teenagers as young as 15 years old who want to save and earn bonus interest are eligible to open a UOB Stash Account. If you are a student with substantial savings but are not qualified to earn bonus interest from other savings accounts, either because of age or because you don't earn a monthly salary, the UOB Stash Account is your best option.
It also has a low minimum initial deposit required of S$1,000.
Benefit #4: Enjoy cash savings with the UOB One debit card
Upon opening a UOB Stash Account, you will receive a UOB One Debit Mastercard. The UOB One debit card gets you 3% cashback on transactions made at Dairy Farm Singapore merchants, such as Cold Storage, Giant, Guardian and 7-Eleven.
You also get a 1% cashback on Grab transactions (excluding mobile wallet top-ups) when you make a minimum monthly spend of S$500. However, these rebates are capped at S$20 per calendar month across both Dairy Farm Singapore and Grab transactions.
---
If this earning cashback entices you, you can also consider applying for a UOB One card which gives you 5% cashback on all spend, including groceries, petrol and retail spend. Your spending at Dairy Farm Group merchants is upsized, earning you up to 10% cashback.
You can also get up to 10% cashback on your Grab rides (excludes mobile wallet top-ups) and you an additional 1% (on top of the 5% cashback) on Singapore Power utilities payment.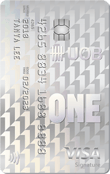 UOB One Card Welcome Gift: Get S$350 Grab Vouchers if you are the first 200 new-to-UOB credit cardmember and make a min. spend of S$1,000 per month for 2 consecutive months from card approval date. Valid till 31 October 2023. T&Cs apply.
Also, get up to 15% cashback on quarterly spend from selected merchants and services if you sign up within the promotional period. Valid till 31 December 2023. T&Cs apply.
What charges or fees should you look out for?
Minimum initial deposit: S$1,000
Fall below fee (fee incurred if you fail to meet the minimum average daily balance of S$1,000): S$2 per month
Early account closure fee: S$30 (within 6 months of opening)
How to apply?
To apply for an UOB Stash Account, you first have to be at least 15 years of age. During the application process, you will need to provide:
NRIC for Singaporeans and Singapore PRs
Passport, proof of residence address and a valid pass (e.g. Employment Pass (EP) or S-Pass or Dependent Pass) for foreigners
Singaporeans and PRs will also have to authorise the bank to access your CPF history. Alternatively, you can also apply via MyInfo with your SingPass login, where forms are prefilled with no submission of documents needed.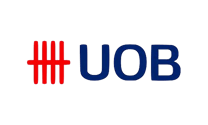 Read these next:
UOB One Account Review (2023)
Endowment vs Insurance Savings vs Bank Savings: What's The Difference?
Insurance Savings Plans: Singlife Account vs Etiqa Elastiq vs SingTel Dash EasyEarn
Best Savings Accounts in Singapore to Park Your Money (2023)
OCBC 360 Account Review (2023)