There's personal banking and there's Priority Banking. Here's a full lowdown on what this elevated banking status grants you and a curated list of programmes available in Singapore.
Loyalty programs are a dime a dozen across the globe, whether it's at your favourite hotel chain, airline, or grocery store. They function similarly, with better benefits and greater discounts granted as your number of transactions grows.
Top-tier members of these loyalty programs are awarded the best perks for essentially being the company's VIP customers.
Believe it or not, banks have implemented something similar. Known as Priority Banking, it's a programme that caters to affluent individuals who wish to transact larger amounts with the bank.
And if you're wondering, there's indeed a tier above Priority Banking, known as Private Banking. Banks usually extend an invite solely to ultra-high-net-worth individuals (UNHWIs).
When detailed in this manner, Priority Banking appears to be fairly straightforward. However, each bank offers a unique spin on this elevated banking relationship.
There's a variety of finance and lifestyle benefits, so you need to dig deep to find a programme that suits you best.
Get your investable assets ready, because here's everything you need to know about Priority Banking and the best programmes available here in Singapore.
---
What is Priority Banking and how do you qualify for it?
---
What is Priority Banking and how do you qualify for it?
As mentioned, Priority Banking is a programme that's offered to customers who wish to transact larger amounts with a bank. This figure is a six-digit one that usually ranges from S$100,000 to S$500,000.
There are banks who dangle Priority Banking programmes at five-digit figures, but these are the exception rather than the rule.
The aforementioned qualifying amount that you wish to transact with a bank doesn't have to be in cash deposits only. It can be a mix of cash, investments, and insurance products.
When combined in this fashion, banks usually refer to it as assets under management (AUM) or total relationship balance (TRB).
This encourages customers to save more, grow their wealth, and increase their insurance coverage through them. To sweeten the deal, banks grant Priority Banking customers a host of financial and lifestyle benefits.
They're rewarding customers while persuading them to renew their membership every year, effectively killing two birds with a single stone.
---
What are the benefits of Priority Banking?
Priority Banking programmes offer both financial and lifestyle benefits, as you now know. On the more serious side of things, you gain access to the bank's team of wealth experts or a dedicated Relationship Manager.
These finance professionals take your situation and goals into consideration before recommending what you can do to achieve these goals quicker.
You're also given personalised investment insights, letting you make better decisions with regards to wealth accumulation. Additionally, priority queues at banks or dedicated Priority Banking branches allow you to transact with more privacy and comfort along with greater efficiency.
Finally, you're given access to a wider range of financial services and products.
The lifestyle benefits of Priority Banking programmes are equally, if not more, attractive. Shopaholics and foodies can expect discounts galore when they're out and about.
And for the frequent fliers out there, how about discounted limousine transfers to the airport and preferential hotel room rates?
However, do note that each bank offers a different set of perks to set themselves apart and attract potential customers.
Back to top
---
How do you decide which Priority Banking programme is best for you?
It can be difficult to decide which Priority Banking programme to sign up for. After all, there are numerous local and international banks doing business here in the Lion City. To help narrow your search, you first need to determine what the qualifying amount is.
As mentioned earlier, not every Priority Banking programme has the same minimum AUM or TRB.
Secondly, decide whether the Priority Banking programme's financial and lifestyle benefits meet your needs. For example, complimentary golf games and airport lounge access aren't very attractive if you're not a fan of the sport or overseas vacations.
Neither is it worth your time and assets if the financial services and products offered don't help in achieving your goals.
The following Priority Banking programmes listed are just several from the top banks operating in Singapore.
They might appear similar on the surface, but you'll quickly notice how they differentiate themselves from each other.
---
CIMB Preferred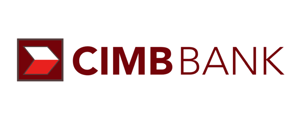 CIMB Preferred requires a TRB of S$250,000 to qualify. Like most of the other programmes listed here, there's no need for Accredited Investor status.
The qualifying requirements might be steep, but CIMB ensures that membership perks are worth the price of entry.
Not only are you assigned a Relationship Manager to advise you and assist with your banking needs, there's the CIMB Preferred Call Centre too. Unfortunately, there is only one CIMB Preferred branch in Singapore, which happens to be the bank's main office as well.
Lifestyle benefits include complimentary airport lounge access, exclusive event invitations, and shopping and dining deals, amongst others.
---
Citigold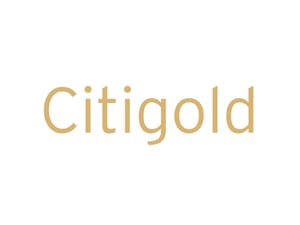 A wealth-focused priority banking programme, Citigold offers a comprehensive suite of financial advisory services and lifestyle perks. Applicants are required to make a minimum deposit and/or investment/insurance of S$250,000 with the account.
Apart from rewards and preferential interest rates (up to S$16,855 welcome rewards and up to 4% p.a. interest on a 3-month SGD Time Deposit), you'll also have access to a dedicated Relationship Manager to help manage your investment portfolio, and a team of experts including insurance and mortgage specialists to help you reach your financial goals.
In addition, you can grow your savings with up to 7.51% p.a. interest when you open a Citi Wealth First account.
The best part - your Citigold privileges are extended worldwide, making it super convenient for jet setters to access Citibank branches on the go.
---
DBS Treasures

DBS Treasures has the strictest qualification requirements out of all the Priority Banking programmes listed here. You are required to have at least S$350,000 in investable assets and you need to be an Accredited Investor.
On the bright side, this lets DBS's wealth experts recommend a wider range of investment products.
With regards to the programme's perks, here's what you stand to receive. Firstly, you gain access to four DBS Treasures centres across Singapore and better service at other DBS and POSB branches. Then there's personalised financial advice, from investing to legacy planning.
As for lifestyle perks, they're consolidated under the DBS Lifestyle Privileges Programme.
---
HSBC Premier

HSBC Premier has the most flexible qualification requirements, with three options to choose from. As usual, there's the TRB requirement, which is S$200,000 or its equivalent in a foreign currency. Alternatively, you can credit a monthly salary of S$15,000.
The final option would be to take on a Singapore or Australian property loan to the tune of S$800,000 or AU$200,000.
The standout feature of HSBC Premier Banking would be a focus on your family's finances rather than just your own. Not only will your Relationship Manager create a strategy based on your family's needs, but the bank also extends Premier status to your spouse and up to three children.
Lifestyle benefits are tied to HSBC Premier Mastercard rather than the Priority Banking programme itself.
---
Maybank Premier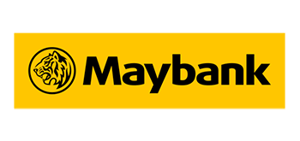 At $300,000 in deposits or investments, Maybank Premier Priority Banking programme is not the easiest to qualify.
As a Maybank Premier customer, you'll earn up to 3.75% p.a. interest on selected qualifying products through the Maybank Premier Save Up programme.
The 1st step - open a Maybank SaveUp Savings Account and deposit S$150,000 and purchase 4 or more products.
For those who qualify for priority banking, you'll have access to personalised attention and advice from a dedicated Maybank Premier Relationship Manager. And if you're wondering, there's no need to be an Accredited Investor.
You'll enjoy an array of lifestyle privileges from dining, golfing, and travel, invitations to exclusive events, and priority services for your transactions. You'll be privy to preferential rates and faster processing for credit facilities.
Across the Singapore network of 18 Maybank branches, there are five Premier Wealth Centres that cater exclusively to Premier customers.
Overall, Maybank Premier's holistic perks from the Maybank Premier World Mastercard Card and the programme make it a worthy investment.
---
OCBC Premier Banking

OCBC Premier Banking is easier to qualify for, requiring a fresh funds deposit or investment of S$200,000. Accredited Investor status is not needed as well. Fortunately, OCBC does not cut any corners when it comes to the perks granted.
First off, priority queues are available for OCBC Premier Banking members at selected OCBC branches. And if you're in the vicinity of any OCBC Premier Banking Centre in Asia, you can head down there too. Personalised financial advice in this case comes from OCBC's Wealth panel.
Last, but certainly not least, you'll receive a complimentary OCBC Premier Visa Infinite Credit Card that comes with its own set of privileges.
---
Earn an interest of up to 4.65% p.a. on your first S$100,000 savings with the OCBC 360 Account.


---
UOB Wealth Banking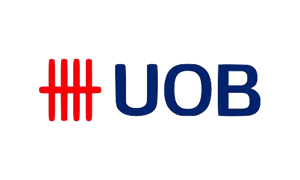 UOB rounds out the trio of Singaporean banks and its Wealth Banking programme happens to be the easiest to qualify for. An AUM of S$100,000 or its equivalent in a foreign currency is required, which is much lower than DBS and OCBC.
You aren't required to have Accredited Investor status either.
The cherry on top would be that the perks of UOB Wealth Banking are largely comparable to DBS and OCBC's. There are eight UOB Wealth Banking Centres across the country and you enjoy priority queues and service at regular UOB branches.
Likewise for personalised financial advice, where a dedicated Relationship Manager is on deck to assist you.
---
Standard Chartered Priority Banking

Rounding off the list is Standard Chartered Priority Banking.
The British bank's qualification requirements are almost identical to HSBC's, requiring either S$200,000 in deposits and/or investments or S$1.5 million in housing loans.
New-to-bank customers can receive up to S$9,000 cash reward for starting a Priority Banking relationship with the bank. Simply open a new Wealth $aver account, which immediately qualifies you for up to 5% interest p.a on your deposit balance of minimum S$200,000 fresh funds via online transfers.
No Accredited Investor status is needed here as well.
Apart from the usual Priority Banking benefits, Standard Chartered has a few tricks up its sleeve. Business travellers will appreciate the APEC Business Card application fee reimbursement, which currently sets you back S$100.
What's more, you'll be able to earn 360° Rewards Points across most financial products and services, not just credit card spends.
---
Are there any downsides to joining a Priority Banking programme?
It's clear as day that Priority Banking requires a hefty financial commitment, ranging from five- to six-digit sums. It's a fair bit of coin that you have to leave in the bank, even if it doesn't have to be in cash deposits only.
If you don't foresee yourself fully utilising the perks on offer, then Priority Banking might not be the best use of your assets.
Furthermore, there's the opportunity cost of Priority Banking programmes. These are holistic programmes that tackle all your financial goals and needs, including insurance and investing.
If you're a finance professional (literal or metaphorical) who prefers the DIY route, this potentially means giving VIP status on your online brokerage platform or even insurer a miss.
Priority Banking status might appear impressive, but do ensure that you're getting your money's worth.
After all, these programmes are meant to grow your wealth at an even quicker pace in tandem with your loyalty to the bank. It doesn't make sense for both parties if you're not able to make the leap to Private Banking status and/or achieve your financial goals.
---
Read these next:
5 Best Wealth Management Services In Singapore (2022)
Premium Credit Cards: Which Gives High Income Earners The Best Value?
Should You Invest Your CPF Ordinary Account (OA) Money?
Uniquely Singaporean Things We Do To Accumulate Wealth
Online Shops To Visit For Affordable Luxury Branded Goods