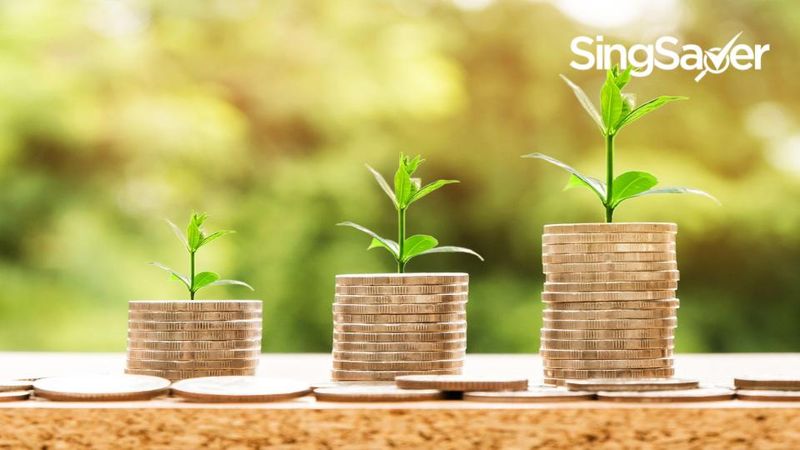 The number of SINGA Bonds have risen to three with the addition of the SGS (Infrastructure) and Green SGS (Infrastructure) bonds. How are these new bonds different from the existing Singapore government bonds, and should you invest in them?
Those who tuned in to the Budget 2021 speech may remember Finance Minister Mr Heng Swee Keat mentioning the launch of a new category of bonds to raise funds for the purpose of renewing and improving Singapore's infrastructure.
Well, that proposal has now been passed into the law, which saw the the Monetary Authority of Singapore (MAS) recently announcing the issuance of these new bonds for public bidding.
The entire tranche of bonds worth S$2.6 billion saw investors' bids totalling S$4.1 billion, amounting to 1.58 times the amount sold.
These new bonds are known as Singapore Government Securities (Infrastructure), and clearly they are a hot item amongst investors.
What lies behind the appeal of these SINGA bonds – so named because they are launched under the Significant Infrastructure Government Loan Act (SINGA)? What is the coupon rate offered? And should you jump in and invest in them, too?
---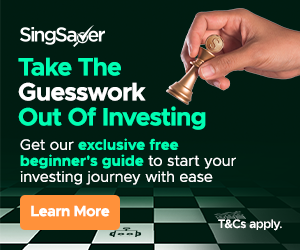 Start managing and saving money like a pro with SingSaver's weekly financial roundups! We dole out easy-to-follow money-saving tips, the latest financial trends and the hottest promotions every week, right into your inbox. This is one mailer you don't want to miss.
Sign up today to receive our exclusive free investing guide for beginners!
---
What are SINGA Bonds?
SINGA Bonds – or Singapore Government Securities (Infrastructure), as they're officially known – are investment bonds issued by the Singapore government on 28 September 2021.
The purpose of launching these bonds is to raise capital to fund upcoming infrastructure improvement and expansion needs.
They have a 30-year tenor, with a fixed coupon rate of 1.875% per annum. The bond offers coupon payments twice a year, on 1 October and 1 April.
Like other Singapore Government Securities (SGS) bonds, SGS (Infrastructure) bonds may be traded on the secondary market.
However, doing so does not guarantee sellers will receive the par value of the bonds, as they would upon maturity.
The issuance code of SGS (Infrastructure) is NA21200W.
How do SINGA Bonds compare against other Singapore government bonds?
Being the new kid on the block, that SGS (Infrastructure) would invite comparison with existing Singapore government bonds comes as no surprise.
The table below offers a side-by-side reading for the differences (and similarities) between them.
| | | | | |
| --- | --- | --- | --- | --- |
| | Singapore Savings Bonds (SSB) | SGS (Market Development) | SGS (Infrastructure) | Green SGS (Infrastructure) |
| Purpose | To offer safe and flexible investments for retail investors. | To develop Singapore's debt market, with funds raised remaining unavailable for spending. | To finance major, long-term infrastructure. | To finance major, long-term infrastructure with a positive environmental impact. |
| Issuance status | Active | Active | Active | Pending |
| Tenor | 10 years | 2, 5, 10, 15, or 30 years | 30 years | TBC |
| Minimum investment amount | S$500 | S$1,000, and in multiples of S$1,000 | S$1,000, and in multiples of S$1,000 | S$1,000, and in multiples of S$1,000 |
| Investment cap | S$200,000 per individual | Limit for each auction | Limit for each auction | Limit for each auction |
| Maturity and redemption | May be redeemed early | No early redemption | No early redemption | No early redemption |
| Indicative coupon rate (per annum) | 1.78% (average over 10 years) | 1.25% | 1.875% | TBC |
| Source of funds | Cash or SRS | Cash, SRS or CPF | Cash, SRS or CPF | Cash, SRS or CPF |
Three SGS Bonds in total
As you can see, there are three SGS Bonds in total, with SGS (Infrastructure) being the second one in the lineup.
It is slated to be followed by Green SGS (Infrastructure), which will be used to fund major infrastructure developments that are considered to be better for the environment, such as railways. If that has got all those eSG investors excited, you'll have to wait a little longer for the bond to be issued.
Rounding out the trio is the SGS (Market Development) bond, which was the OG SGS Bond, now renamed to make room for its two new siblings. This bond continues in its original mission, which is to foster the development of Singapore's debt market.
Key differences between SSB and SGS (Infrastructure)
| | |
| --- | --- |
| Singapore Savings Bonds (SSB) | SGS (Infrastructure) |
| Flexible, can be redeemed early | No early redemption, but may be traded on secondary market |
| Lower initial investment of S$500, no fixed investment amounts thereafter | Higher investment, S$1,000 to start, with subsequent investments in multiples of S$1,000 only |
| Maximum investment of S$200,000 per individual | Maximum investment capped at limits of auction |
| Variable coupon rate increases year-by-year | Fixed coupon rate |
| Lesser fund sources – cash and SRS only | More fund sources – cash, SRS and CPF |
| 10-year tenor | 30-year tenor |
In a nutshell, SSB offers more flexibility, as you can redeem your bonds early. However, do note that the coupon rate increases yearly, with the last two or three years enjoying the highest coupon rate. This also means that early redemption will cause you not to achieve the advertised average coupon rate. However, SSBs require only S$500 to start investing, and you can freely increase your investment in any amount you wish.
On the other hand, SGS (Infrastructure) doesn't offer early redemption, which could be an issue for investors sensitive towards the long tenor of 30 years. However, you are free to trade your holdings on the secondary market – if you're willing to accept not receiving the face value of your bonds in return. You'll need a higher capital to start investing – S$1,000 at least, with increments in multiples of S$1,000. To fund your SGS (Infrastructure) investment, you can use cash, the monies in your Supplementary Retirement Scheme account, or the balances in CPF.
Should you invest in SINGA Bonds?
Generally speaking, government bonds are considered one of the best ways to balance your portfolio, given their low volatility and tendency to be negatively-related to the equities market. As such, holding some government bonds will offer some needed stability when the markets are roiling.
Of course, not all government bonds are created equal, and at the risk of sounding hyperbolic, SINGA Bonds are one of the safest bonds you can invest in. It has a rating of AAA, which probably has something to do with the fact that it is backed by the Singapore government itself.
On the flipside, if you buy bonds expecting excitement, prepare to be disappointed. However, if you look upon SINGA Bonds, especially SGS (Infrastructure) as a twice-yearly money drip for the next 30 years, you may come away more than satisfied.
Sounds good, how can I start investing in SINGA Bonds?
Alas, as reported in the Straits Times article linked in the opening of this article, SGS Infrastructure is currently fully issued. You'll need to wait for the next auction, which is currently slated for 22 September 2022.
However, those who would rather not wait so long should keep their eyes peeled for the two mini-auctions the MAS has lined up, scheduled to be announced on 1 March 2022 and 1 August 2022.
Judging by the popularity enjoyed by the first issuance of SGS Infrastructure, there is a high chance the bond will be reopened on these occasions.
Read these next:
10 Things You Should Get From Daiso Before They Raise Their Prices
Things To Do In Singapore That Get You The Most Bang For Your Buck (May 2022)
Singapore-Malaysia Land Border Reopening: What You'll Need Before Driving to Johor Bahru
Driving to Malaysia in 2022: The Ultimate One-Stop Guide
Uniquely Singaporean Things We Do To Accumulate Wealth
---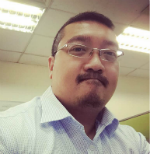 By Alevin Chan
An ex-Financial Planner with a curiosity about what makes people tick, Alevin's mission is to help readers understand the psychology of money. He's also on an ongoing quest to optimise happiness and enjoyment in his life.
---