Made for the affluent, privilege banking services offer luxury at every turn. Here are the perks you can bask in as a privilege banking client.
A world of personalised wealth management services beckons, if you find yourself drawn to the appeal of privilege banking. Perhaps you are mulling over what the next natural step is in your wealth journey – this might be it; but to enroll yourself into a bank's privilege banking programme, the requirement is typically a sizable amount in assets. This could be hundreds of thousands of dollars or a couple million dollars.
There are various tiers of privilege banking, all dependent on how much money you are investing with the bank. For example, with Citibank, whether you have a Citigold relationship or a Citigold Private Client relationship all depends on the funds you deposit or invest with Citibank.
| | | |
| --- | --- | --- |
| | Citigold relationship | Citigold Private Client relationship |
| Eligibility | >S$250,000 | >S$1,500,000 |

SingSaver's Exclusive Offer: Apply for our exclusive credit card, travel insurance, car insurance, personal loan, investment, savings account, and priority banking deals to enter our 101! Milestone Giveaway.
Enjoy up to 3x chances to win your share of over S$200,000 worth of prizes, including S$5,000 bonus cash each week on top of ongoing promotions!
Valid till 20 December 2023. T&Cs apply. Click here to check out our past Lucky Draw winners!
Privilege banking matters in the wealth journey – this is why
#1 Personalised advisory services
Privilege banking clients have the privilege of having a dedicated relationship manager – someone you can reach out to for investment advice, provide you with details on the latest investment offerings and help you execute your investment transactions.
While the technology and digital tools we have available today make it easier and more convenient to manage finances, this might not be the case for those with a large portfolio size that spans multiple asset classes.
With hundreds of thousands, or even millions of dollars in assets, it might be worthwhile having your dedicated relationship manager handle your portfolio instead.
For example, Citigold clients can rest easy knowing that the relationship manager will advise you on your investment decisions according to your financial situation, goals and preferences. The Citigold Wealth advisory team will also help you to tap into wealth building opportunities all over the world.
For a more hands-on approach, privileged clients have a direct channel to experts, tapping on their vast investment knowledge and insights to hit a new high in the wealth journey.
#2 Invest in only the best
Citigold clients get access to the best-in-class investment and insurance products, including investment fund portfolios professionally managed by the world's leading fund management companies, and a range of fixed income securities such as bonds and structured notes.
Know your risk level, step up your investment game
| | | |
| --- | --- | --- |
| Level | Risk | Asset Classes |
| 1 | Low risk | Savings accounts, Fixed deposits, Endowment plans, Bonds, Government bonds, Cash, Money market funds |
| 2 | Moderate risk | Unit trusts / Mutual funds, Stocks, Exchange Traded Funds, Real Estate |
| 3 | High risk | Futures, Options, Commodities, Cryptocurrencies, Collectibles |
Disclaimer: This table serves as a general classification of asset classes and is not representative of Citi's risk profiling of investment products
Level 1: With your emergency funds, it's best to keep the cash in low risk products that also offer some liquidity should the need arise, such as savings accounts and government bonds.
Level 2: Having your emergency funds set allows you to start growing your money with investment products that come with a moderate degree of risk.
Level 3: To gun for higher returns, you could consider products that come with higher risk. However, due to the risk and volatility of such products, a prudent investor would allocate a smaller portion of their portfolio to these investment types.
To make your portfolio more resilient, strive to diversify your investments. This means spreading your eggs across multiple baskets, diversifying across asset classes and geographies.
Citigold clients also enjoy access to the Total Wealth Advisor, a goal-based wealth advisory tool that allows you to plan, monitor and manage your portfolio via Citibank Online or your Citi Mobile®App.

#3 Bring your investments to the next level with insights from the experts
What future trends are coming our way? Will electric vehicle stocks continue to breach new highs? Will technology stocks remain an attractive addition to portfolios?
Learn what the professionals are saying. Citigold clients can tap on Citi's global wealth insights — content that touches on the market outlook, investment opportunities, mega trends, macro environment and much more — to guide their investment decisions.
For instance, get nuggets of wisdom on the latest long term trends, such as the likes of ESG investing.
---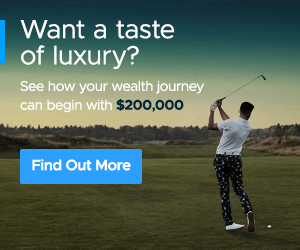 Ready to level up? Find out how you can make your money work harder and smarter for you. Enjoy your own dedicated relationship manager and privileged access to a whole suite of preferential rates with Priority Banking. Compare your options.
---
#4 Unlock upgraded interest rates for your savings account
Unlock higher interest rates in savings accounts made for those who would like to grow their wealth. With the Citi Wealth Account, you can earn up to 7.51% p.a., with your interest earned determined by the number of actions you carry out, namely by spending, investing, getting insured, borrowing for your home and saving.
As a privilege banking client, you enjoy these interest rates on a significantly higher average daily balance as compared to the average Citibank customer.
For Citigold customers, this means the first S$100,000 in your account (instead of the first S$150,000 for Citigold Private clients) can earn up to 7.51% p.a.
To enjoy the bonus interest entitlement under the Citi Wealth First Account, you must maintain the minimum Total Relationship Balance of S$250,000 for Citigold and S$1,500,000 for Citigold Private Client.
#5 Indulge in luxurious perks
Map out your finances in a dreamy Wealth Hub.

Citigold and Citigold Private clients enjoy access to the Citi Wealth Hub — Citi's largest wealth advisory hub dedicated to privilege banking clients. Located in the heart of Orchard Road, you can have private and in-depth wealth advisory consultations with your relationship manager and specialists.
Citi Wealth Hub's indoor conservatory will also host bespoke lifestyle events, investment workshops and more for Citigold clients in time to come.

SingSaver Exclusive Offer: Enjoy 2x chances to win your share of up to S$200,000 in prizes in our epic 101! Milestone Giveaway, including S$5,000 bonus cash each week on top of ongoing promotions. Valid till 20 December 2023. T&Cs apply. Click here to check out our past Lucky Draw winners!
Successful applicants of Citigold who make an S$250,000 deposit within 3 months of account opening and maintain these funds until gift fulfilment will get an Apple iPhone 15 Pro Max 256GB (worth $1,999) or S$1,500 Cash. Valid till 7 January 2024. T&Cs apply.
Applicable to New-to-bank only ie. users with no Citigold or Current and Savings Accounts. If a user has applied for Citi Credit Card or Personal Loan, they will still be eligible.
Grow your wealth with exclusive privileges
If you're 18 years and above, with S$250,000 or more, you can start enjoying the luxuries of privilege banking.
If the benefits above aren't enticing enough, Citigold puts the cherry on top by offering up to S$16,855* rewards plus S$1,000 welcome booster for new to bank customers. This cash reward will be credited into your Citi savings or current account.
Here's how you can earn the rewards:
This article is written in partnership with Citibank.
Read these next:
8 Ways To Accelerate Your Wealth In Singapore
Uniquely Singaporean Things We Do To Accumulate Wealth
Guide To Supplementary Retirement Scheme (SRS) And Tips To Maximise It
Robo-Investing vs DIY Investing: Which One Should You Choose?
7 Popular Types Of Investment In Singapore (And Tips To Use Them For Optimal Gains)