As life would have it, we'll find ourselves having to pay medical bills — big and small — at some point in time. Do medical bills payment plans and hospital payment plans exist? Find out.
Medical bills can range from under S$100 to hundreds of thousands of dollars. To make matters worse, medical inflation is a real thing in Singapore — medical costs can only rise.
While nobody likes the sound of that, it is what it is. Here, we've gathered the best ways you can pay your medical bills. From tapping on free health insurance coverage, earning credit card rewards to seeking assistance from MediFund or the hospital, learn more about the different ways one can clear their medical debt in Singapore.
Best ways to pay medical bills in Singapore
#1 Company health insurance plan: Reduce your out-of-pocket charges
Like many things in life, being gainfully employed has its pros and cons. One of the biggest pros of being employed — besides earning a living and making good use of one's skills — is free access to health insurance coverage.
From dental clinic and hospital bill reimbursements to free GP clinic visits and claimable TCM and chiropractic charges, the sky's the limit.
While not every company offers a health insurance plan that's as comprehensive as what we SingSaver staffers enjoy, it pays to scrutinise your own health insurance booklet or PDF your HR has kindly furnished you.
In the wise words of our colleague, even if you go the public healthcare route to bring down your medical bills, make sure to claim from the company insurance first before claiming from your own private insurance!
#2 Regular credit cards: Earn cashback/ enjoy no-fee instalment
Just to be clear, not all credit cards let you earn rewards on medical and dental expenses. In fact, hidden in most credit cards' terms and conditions fine print is the clause that such transactions are excluded from accruing rewards. This is particularly true if you visit public hospitals and polyclinics that could be categorised under 'Government Services'.
Consider using the following credit cards to earn rewards on your medical bills.
UOB Absolute Cashback Card lets you earn 1.7% cashback with no minimum spend and no cashback cap. Apart from earning unlimited 1.7% cashback on your medical and hospital bills, you can also count on the card to earn cashback on your insurance premiums, rental payments, utilities and telco bills, school fees and more.
In short, this cashback credit card rewards you on literally everything you spend on — so long as the merchant or organisation accepts American Express payments.

SingSaver's Exclusive Offer: Enjoy 1x chance to win your share of up to S$200,000 in prizes in our epic 101! Milestone Giveaway, including S$5,000 bonus cash each week on top of ongoing promotions. Valid till 20 December 2023. T&Cs apply. Click here to check out our past Lucky Draw winners!
Receive S$350 cash credit or up to 50,000 miles when you apply for select UOB credit cards and fulfil the minimum spending requirements. T&Cs apply.
Our Best Deal Guarantee promises you the best deal only with SingSaver. If you find a better offer elsewhere, submit a claim, and we'll reward you with double the difference. Valid till 7 January 2024. T&Cs apply.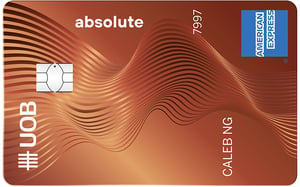 American Express True Cashback Card
American Express True Cashback Card lets you earn unlimited 1.5% cashback on everything you spend on, such as groceries, dining healthcare, utilities and telco, education fees, home improvement expenses, e-wallet top-ups, etc. There's no minimum spend required.
The best part? Get double the cashback at 3% on the first S$5,000 spent within the first six months! That's not all. You'll be stoked to know your cashback will be automatically credited within the same statement month.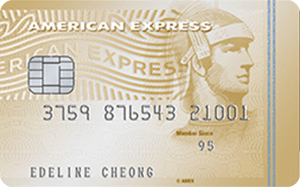 BOC Family Card lets you earn 3% cashback on hospital bills, online shopping and supermarkets, 3% cashback on public transport, 5% cashback at Family Club Merchants, 10% cashback on dining and movies if you make a minimum spend of S$800 per billing cycle.
The only thing you need to keep in mind is that bonus cashback for each of the four categories is capped at S$25 per month. All other purchases charged to the BOC Family Card will earn 0.3% cashback.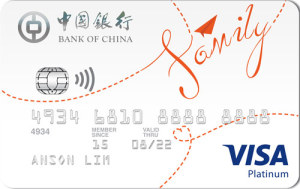 OCBC CashFlo Credit Card
While you won't get to earn any cash rebates on your medical and dental bills with the OCBC CashFlo Credit Card, what you stand to gain is extra time to pay off your medical debt in a more manageable manner, at no extra cost.
The card automatically splits your transactions into monthly instalments, so you don't have to worry about paying off your medical debt in one shot. For transactions between S$100 to S$1,000, your bill will be split across three months. For transactions equal to or greater than S$1,000, your bill will be split across six months.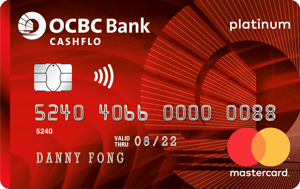 #3 MediSave and MediShield Life: Reduce burden of hefty medical expenses
MediSave and MediShield Life sound the same, but their medical benefits aren't.
Your MediSave savings can be used to pay for your personal or approved dependents' hospitalisation, day surgery and certain outpatient expenses, as well as their healthcare needs in old age. Note that not all medical expenses can be paid using your MediSave savings. In case you didn't already know, you can also use your MediSave funds to pay the insurance premiums for MediShield Life, Integrated Shield Plans and ElderShield or CareShield Life.
On the contrary, MediShield Life is a basic health insurance plan which helps to cover most of your large public hospital bills (B2/C-type wards) and select pricey outpatient treatments, such as dialysis and chemotherapy for cancer. It is structured so that patients fork out less MediSave and/or cash to pay off their hefty hospital bills.
The silver lining is that MediShield Life covers all Singaporeans and PRs, including the aged and those with pre-existing health conditions.
#4 MediFund: Hospital bill payment assistance for those facing financial difficulties
Should you face any difficulty paying your remaining medical bills after receiving Government subsidies and drawing on other means of payment such as MediShield Life, MediSave, cash and private insurance payouts (if any), you might want to consider turning to MediFund for help. After all, this endowment fund set up by the government is designed to be the safety net for patients mired in financial woes.
To apply for MediFund assistance, you must be a subsidised Singapore citizen patient who has received or requires treatment from a MediFund-approved institution.
Keep in mind that everyone's situation is unique — each MediFund-approved institution will have its own independent MediFund Committee to assess and approve applications holistically, taking into account the applicant and their family's financial, health and social circumstances, as well as the size of the medical bill incurred.
#5 Hospital payment plans: Instalment plans to ease bill repayment burden
Public hospitals aren't that heartless. Besides MediFund assistance, you can also consider applying for financial assistance directly from the hospital. To do that, you will have to (i) inform the staff at Admissions or Business Office during financial counselling, and (ii) consult a medical social worker from the hospital.
Besides helping you get more financial assistance, the medical social worker will also explore other potential payment arrangements, such as interest-free instalments, that could be a win-win situation for you and the hospital.
Aside from working out hospital payment plans, these are plausible options that could be worth exploring:
Downgrading to subsidised class status
Other government assistance schemes such as the Medication Assistance Fund which helps to bring down the cost of select high-cost medications by up to 75%
Appeals to the various endowment funds
Read these next:
What Are The Best Credit Cards You Should Be Paying Medical Bills With?
A Complete Guide To CPF In Singapore
Do You Have a 'Dangerous' Job? Here Are The Insurance Plans You Need
5 Health Conditions That Will Affect Your Insurability
Money Confessions: What Would You Do Differently If You Could Restart
Your Personal Finance Journey From 10 Years Ago?