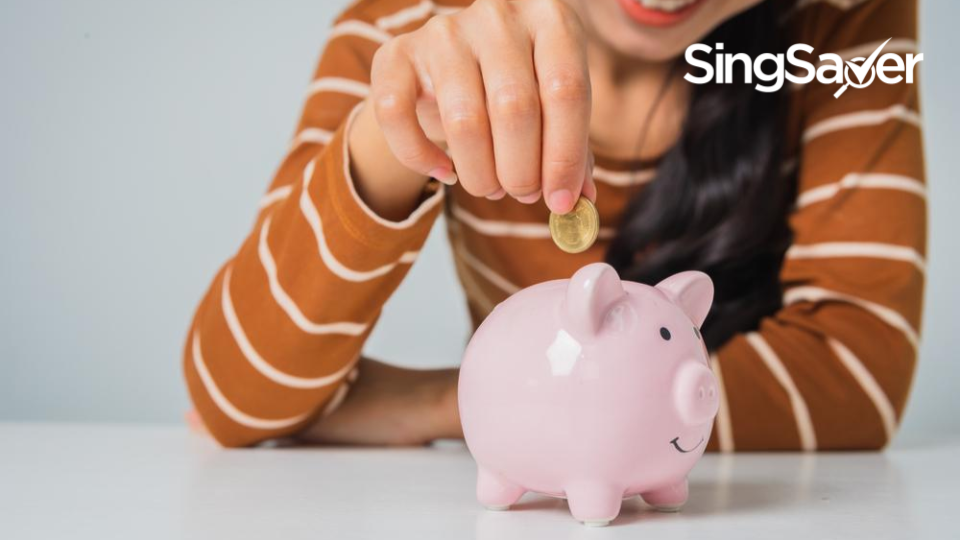 Three very low risk instruments available for you to park your hard earned cash — which should you choose? Here's a look at the current rates and the perks of each option.
The serious recession, the pandemic and the lowest employment rate in history have emphasised but one very important lesson: that we should have enough savings for rainy days. Yet, an OCBC survey revealed that 2 in 3 Singaporeans don't have enough savings to last them 6 months or more, which is indeed worrying. The importance of having an emergency fund to provide that financial safety net in case of an unexpected financial setback is crucial.
First, a quick overview of three low-risk savings instruments available for you to keep that spare cash.


Fixed Deposit
Singapore Savings Bonds (SSB)
Savings Account
Interest rates (January 2021)
0.2% – 1.3% p.a
0.32% – 1.63% p.a. (Average return of of 0.89% p.a. over 10 years) (Returns differs with every month's issuance)
0.3% to 3% p.a.
Tenure/Duration
3 to 36 months
Up to 10 years, with higher interest earned in the later years
None
Min. deposit amount
$1,000 or even $10,000 and more for higher rates
$500
Some savings accounts require a min. $1,000 initial deposit, others do not impose a minimum.

$1,000 to $3,000 daily average balance required to avoid fall below fee.
Max. deposit amount
No cap. Higher amounts tend to earn higher interest.
$200,000 per individual
No cap. High interest rates do not necessarily apply to all savings amounts.
Liquidity
Low – can be withdrawn, but early withdrawal could result in losing interest earned
High – can be withdrawn anytime. However, you will not enjoy the higher interest rates earned in the later years.
High – can be withdrawn anytime
The interest rates you can earn for these low-risk financial instruments is largely dependent on the current economic environment. As economies around the world battle COVID-19, interest rates are set to remain low, so it would be difficult to earn attractive interest rates on your savings in the near future.
---
Help yourself to better financial shape in the new norm, with SingSaver's all-new Ultimate Savings Guide! Got your free copy yet?
---
Here's an in-depth analysis of the three different low-risk instruments available.
Fixed Deposit
What is it: Fixed deposits (also known as time deposits), earn you guaranteed interest for the money you deposit with the bank over a specified duration. The money in the fixed deposit will earn interest during this fixed period of time, with interest paid out at regular intervals, often quarterly or annually.
While you can withdraw your money from fixed deposits, if you withdraw before the tenure is up, you will earn less interest or no interest at all.
Fixed deposits are practically risk-free. But if you're in any doubt, you'll be glad to know that your deposits are insured by the Singapore Deposit Insurance Corporation (SDIC), up to $75,000.
Current rates: The current interest rates you can earn from fixed deposits range from 0.3% to 1.5% p.a. Fixed deposit rates tend to change monthly and the interest rate you earn would depend on your deposit amount and tenure. Tenures can range from one month to four years, with more attractive interest rates being given to tenures of two to three years.
Here's a look at the fixed deposit options available in Singapore.
Best fixed deposit rates available for Singapore Dollar deposits (December 2020)

Bank
Interest rate
Min. deposit amount
Tenure
Bank of China
0.7% p.a.
Not specified
36 months
CIMB
0.3% p.a.
$1,000 (or $100,000 to earn 0.35% p.a.)
3 months
Citibank
0.1% p.a.
$10,000
6 months
DBS / POSB
1.3% p.a.
$1,000
18 months
Hong Leong Finance
0.65% p.a.
$20,000
24 months
HSBC
0.30% p.a
$30,000
6 months
ICBC
0.6% p.a. (via e-banking)
$500
12 months
Maybank
1% p.a.
$1,000
36 months
OCBC
0.4% p.a.
$20,000
12 months
RHB
0.4% p.a.
$20,000
36 months
Standard Chartered
0.2% p.a. (Priority banking preferential rate is 0.3% p.a.)
$25,000
6 months
UOB
0.5% p.a.
$20,000
10 months
How much can you deposit:
Minimum: Usually $1,000 or $5,000. To enjoy promotional fixed deposit rates offered by banks, you would usually be required to deposit a larger amount, such as $20,000 or more.
Maximum: The sky's the limit. Unlike SSBs, you can deposit as much as you want into fixed deposits. You could also earn higher interest rates for larger deposit amounts. Unlike a savings account, the amount you deposit into the fixed deposit is fixed and you cannot make top ups to the account. You can however, open a separate fixed deposit account.
| | |
| --- | --- |
| Pros | Cons |
| No limit to maximum amount | Low interest rates |
| Enforced discipline to help you keep this money untouched, for a large expense, such as a wedding or future downpayment for HDB | Low liquidity. You lock in your money for a fixed amount of time, until the fixed deposit reaches maturity. |
| Flexibility in deciding on the fixed deposit tenure | Minimum deposit amount required, sometimes requiring larger amounts to earn higher interest |
---
Singapore Savings Bond (SSB)
What is it: SSBs are a type of Singapore Government Securities (SGS) issued and backed by the Singapore government. At issuance, interest rates for the entire 10-year term are fixed and locked in for each issue. This interest rate differs with every month's issue and is fixed based on the average SGS yields the month before.
SSBs allow you to earn step-up interest on your savings. The interest rate starts low, increasing every year until year 10. The longer you hold onto your SSB, the more interest you receive. Interest is paid every six months and will be automatically credited into the bank account that is linked to your CDP Securities account.
Supplementary Retirement Scheme (SRS) investors can also use their SRS funds to invest in SSBs.
Current rates: As the economy falters and interest rates drop, SSBs have also become less attractive. This month, the average return over 10 years is 0.89% p.a., starting from 0.32% in interest in year 1 and ending with 1.63% in year 10. 
To find the latest rates for this months' SSB, go to the MAS website here. 


The interest rates of Singapore Savings Bonds (SSB) have gone down significantly over the past few months. Looking back at better times, in the July 2019 issuance, SSB interest rates were 1.93% in year 1 and went up to 2.55% in year 10, giving an average return of 2.16% p.a. You can find the interest rates of past SSB issuances here.
How much can you deposit:
Minimum: The minimum amount is $500. Each SSB purchase also has to be in multiples of $500. A non-refundable $2 transaction fee will be charged by banks for each application and redemption request.
Maximum: Each individual can have a maximum of $200,000 in SSBs.
| | |
| --- | --- |
| Pros | Cons |
| Risk free, fully backed by the government of Singapore. | Low interest rates, with higher interest rates only earned towards the end of the 10 years |
| Low minimum amount of $500 required | Up to $200,000 per individual |
| High liquidity. You can withdraw your money at any time, with no penalties. You will, however, lose out on the higher interest rates in the later years. | SSB interest rates change every month for every issuance |
| Can use your SRS funds to purchase SSBs | Transaction fee of $2 charged for each application and redemption request |
To buy SSBs, you can apply through DBS/POSB, OCBC and UOB ATMs or internet banking. SRS investors can apply through their SRS operator's internet banking.
---
Savings Account
What is it: Savings accounts allow you to earn interest on the money you keep in the account. With yields of up to 4% p.a., how much interest you earn depends on the conditions of the savings account.
Some savings accounts such as the CIMB FastSaver, do not set any conditions to earn interest, apart from you keeping your money in the account. Other accounts, such as the DBS Multiplier, OCBC 360 and UOB One, make you work for your money. These high-yield savings accounts have 'level-up criteria' such as crediting your salary, spending on one of the bank's credit card, start investing, take up a loan and more to earn higher interest rates.
Current rates: Savings accounts have more unpredictability. Over the past few months, Standard Chartered, CIMB, OCBC and UOB all announced changes to the interest rates of their savings accounts. Unlike fixed deposits or SSBs where the interest rate you earn over the months and years is stated clearly from the start, savings accounts can see changes on a short notice.
Here's an overview of the interest rates you can potentially get with the various banks in Singapore. Do keep in mind that many of these savings accounts require you to jump through hoops to earn higher interest.
How much can you deposit:
Minimum: Opening an account requires an initial deposit of $1,000. There is usually a fall below fee of $2 or $5 if the average daily balance falls below $3,000.
Maximum: While there is no maximum to the amount of cash you can keep in your savings account, most of these savings accounts limit the amount of savings that will earn high interest rates.
| | |
| --- | --- |
| Pros | Cons |
| Highest interest rates amongst the three options | Have to jump through hoops to earn higher interest |
| High liquidity. Money can be put in and taken out anytime. | Interest rates subject to change anytime, although banks tend to give a few weeks notice before the change |
| No minimum period required to earn interest. You earn interest every day the money is in the account. | Could incur fall below fees or early account closure fees |
The current economic landscape and low interest rate environment have resulted in the cutting of interest rates for many savings accounts, similar to how fixed deposits and SSBs are seeing lower interest rates. Besides putting your spare cash into these instruments, you can also consider insurance savings plans that offer more attractive returns, or start investing your money to grow your wealth.
Read these next:
Insurance Savings Plans: Singlife Account vs GIGANTIQ vs SingTel Dash EasyEarn
8 Ways To Accelerate Your Wealth In Singapore
Singapore Savings Bonds (SSB) Guide: Interest Rates And How To Buy
Best Brokerage Accounts To Start Your Investment Journey In Singapore
Regular Savings Plan (RSP): What They Are And The Best Ones To Invest In
---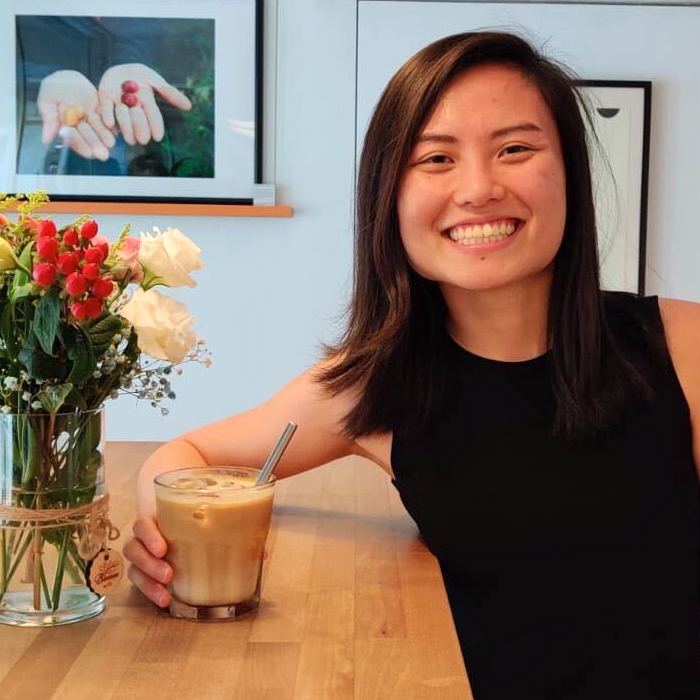 By Ching Sue Mae
A flat white, an adventure-filled travel and a good workout is her fuel. This Manchester United fan enjoys sharing knowledge on personal finance while chasing the dream of financial independence.
---