---
Every spending situation is unique. SingSaver assembles the 'Best For' list, so you can decide what's best for you.
---
Birthed as an alternative solution to high-yield savings accounts, here's a side-by-side comparison of the cash management accounts available in Singapore.
Savings accounts have traditionally been the go-to option to keep our hard-earned cash. If you're savvy enough, you'd opt for a high-yield savings account, hit the qualifying criteria, and earn yourself bonus interest rates.
However, even with interest rates going up across the board recently, fixed deposits don't provide enough flexibility to most who want to preserve and grow cash sustainably.
Enter cash management accounts, sometimes also termed as cash management solutions.
Cash management accounts have only been launched in the recent year or two, when robo-advisors saw a gap in the market — the lack of a place to store idle cash, with decent yields and liquidity.
For example, StashAway Simple Plus was launched in July 2022, Endowus Cash Smart in June 2020, and most recently, Syfe Cash+ in January 2021. However, Endowus did update its Cash Smart product with a new option, dubbed Ultra, for clients in mid-April 2021.
Here's a comparison of the five different providers offering cash management accounts in Singapore.
Syfe Cash+
Endowus Cash Smart
StashAway Simple/ Simple Plus
FSMOne AutoSweep
MoneyOwl WiseSaver
Projected returns*
3.3% p.a.
Secure: 3.4% to 3.7% p.a.

Enhanced: 3.8% to 4.1% p.a.

Ultra: 4.3% to 4.6% p.a.
(Projected returns calculated as of January 2023)
3.0% p.a. (Simple) 4.6%-5.0% p.a. (Simple Plus)
Latest net yield: 2.788% p.a. (Updated as of 28 February 2023)
3.94% p.a. (5-day Moving Average as of 24 February 2023)
Management fee
None
0.05% per year
None (0.05% p.a. after 30 June 2023 for StashAway Simple Plus)
0.05% per quarter
0.15% p.a.
Underlying funds
- 30% LionGlobal SGD Money Market Fund
- 70%

LionGlobal SGD Enhanced LiquidityFund SGD Class I (Accumulation)

Secure:
- 50% Fullerton SGD Cash Fund
- 50% LionGlobal SGD Enhanced Liquidity

Enhanced:
- 50% UOB United SGD Fund
- 50% LionGlobal SGD Enhanced Liquidity

Ultra:
- 27.5% LionGlobal SGD Enhanced Liquidity Fund
- 25% Fullerton Short Term Interest Rate Fund
- 25% LionGlobal Short Duration Bond Fund
- 12.5% Nikko AM Shenton Income Fund
- 10% PIMCO GIS Low Duration Income Fund
Stshaway Simple:
- 30% LionGlobal SGD Money Market Fund


- 70% LionGlobal SGD Enhanced Liquidity Fund


Stashaway Simple Plus:
-20% LionGlobal SGD Enhanced Liquidity Fund

- 35% Nikko AM Shenton Short Term Bond Fund

- 45% LionGlobal Short Duration Bond Fund

- 55% LionGlobal New Wealth Series (LionGlobal SGD Enhanced Liquidity I Acc SGD)
- 25% Fullerton SGD Cash Fund A SGD
- 20% Cash
100% Fullerton SGD Cash Fund
Minimum deposit amount
No min. deposit or min. balance required
Min. initial investment on Endowus is S$1,000.

No minimum balance that must be maintained in Cash Smart.
No deposit requirements, withdrawal restrictions or account balance required
S$50, no minimum balance

Min. S$100 for recurring top-up amount

Min. withdrawal amount of S$50
S$10
Ease of transferring money in
- FAST transfer
- PayNow via UEN or QR code
- Wire transfer (Telegraphic Transfers), or online payment services for amounts in USD
- FAST transfer
- PayNow via UEN or QR code
- FAST transfer
- PayNow via UEN
- FAST transfer
- PayNow via UEN
- FAST transfer
- PayNow via UEN
Deposit and withdrawal time
Deposits: Within 3 - 4 business days

Withdrawals: Within 4 - 5 business days
Deposits: Within 2 - 3 business days (Non-Singaporean bank transfers may take longer)

Withdrawals:- Cash redemptions: 6 business days- CPF/SRS redemptions: 10 business days
Deposits: Up to 2 - 3 business days (3 - 4 business days for SRS funds)

Withdrawals: 3 - 4 business days
Deposits: Transaction Date + 1 business day.

Withdrawals: Approximately T+3 business days to complete
Deposits: On average, it takes 1 business day for funds to be received by MoneyOwl's custodian

Withdrawals: 1 - 2 business days, depending on whether you choose to receive the proceeds in your WiseSaver cash account (1 day) or directly into your bank account (2 days)
Funding type
Cash
Cash, SRS
Cash, SRS
Cash
Cash, SRS
*Do keep in mind that projected returns are not guaranteed and are subject to change at any time. Furthermore, as your money is put into the underlying funds, the returns you receive are ultimately dependent on the market situation.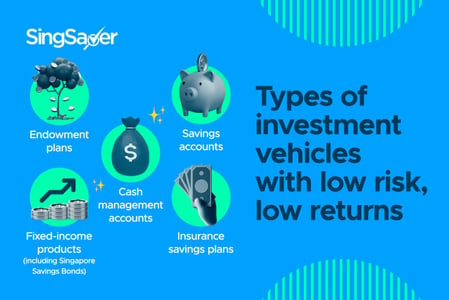 Syfe Cash+
The latest entrant to the cash management solution space is Syfe's Cash+ account. Offering a high potential return of 3.3%, it's an attractive option for those looking to maximise their savings.
If you're comparing Syfe Cash+ and StashAway Simple, you'll find that they have similar underlying funds. The key difference is the 35% Syfe Cash+ allocates towards the LionGlobal Short Bond Fund that gives Syfe Cash+ greater bond exposure.
Syfe is a robo-advisor that offers unique portfolios such as:
Syfe Global ARI: A one-size-can-fit-all portfolio
Syfe REIT+: A portfolio that invests in REITs, similar to a REIT ETF
Syfe Equity100: Investing in purely equities
Syfe Core: Access multiple asset classes and global diversification to maximise long-term, risk-adjusted returns. Choose between Core Growth, Core Balanced or Core Defensive depending on your investment objectives.
To put your money in Syfe Cash+, you don't need to invest in any other Syfe portfolio. However, if you are signing up via a referral, do keep in mind that the referral incentives are only for Syfe's investment portfolios, not Syfe Cash+ (as Cash+ doesn't incur any management fees).
Check out our full review of Syfe here.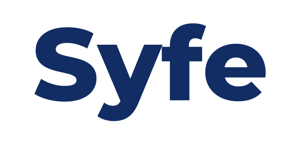 Endowus Cash Smart
Endowus is the first robo-advisor that allows you to invest not just cash and Supplementary Retirement Scheme (SRS) funds, but also your CPF money. This means that those looking to earn more than the 2.5% p.a. you're getting in your CPF Ordinary Account now have the option of investing this money in the likes of funds that track the S&P 500 index and more.
There are three different Cash Smart accounts for you to choose from:
Secure: 3.4% to 3.7% p.a. projected returns after fees
Enhanced: 3.8% to 4.1% p.a. projected returns after fees
Ultra: 4.3% to 4.6% p.a. projected returns after fees
Endowus Cash Smart (Secure) is the safest option of the three, though you have the flexibility to, well, enhance your returns with Endowus Cash Smart (Enhanced). Finally, Endowus Cash Smart (Ultra) is self-explanatory for the most part, boasting the highest projected returns out of all three accounts.
All Endowus Cash Smart options come with a small access fee of 0.05% p.a.
Besides Endowus Cash Smart, you can also invest your cash with:
Endowus Secure portfolios for General Wealth Accumulation: Main portfolio offering that invests in best-in-class, low-cost funds
Endowus Fund Smart: Customise your own investment portfolio based on the funds that they have available. You can also focus on sustainable investing by investing in the ready made Endowus ESG portfolios.
For Endowus, you won't need to invest with their investment portfolios before you can use Endowus Cash Smart. Furthermore, the S$10,000 min. initial investment of old has now been lowered to S$1,000 till further notice.
Check out our full review of Endowus here.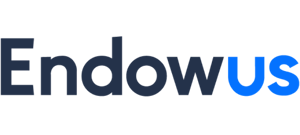 StashAway Simple and Simple™ Plus
The 'OG' of cash management accounts, StashAway Simple is not new to the market. Earning a projected 3% p.a., StashAway Simple does not impose a minimum deposit amount and there is no management fee charged.
There is also StashAway Simple™ Plus, which offers a higher projected rate of 4.6%-5.0% p.a. from allocation to short-duration bonds and underlying funds.
Both StashAway Simple and StashAway Simple™ Plus are offered to all users, even if you're not yet investing with StashAway.
StashAway chooses a variety of best-in-class ETFs for their portfolios. Besides StashAway Simple, there are three different types of portfolios offered by StashAway. Their portfolios consist of:
General Investing: A portfolio tailored based on the risk exposure you are willing to take on
Goal-based Investing: Invest based on your financial goals, such as retirement and home ownership
Income Portfolio: Singapore-focused portfolio that aims to earn reliable income. Also the only portfolio with a minimum investment amount of S$10,000
New investors embarking on your investment journey can also tap on the free resources StashAway provides.
Check out our full review of StashAway here.
---
SingSaver's Exclusive Offer: Enjoy waiver of management fees on up to the first S$40,000 invested in the first 6 months. No minimum deposit required. T&Cs apply.
---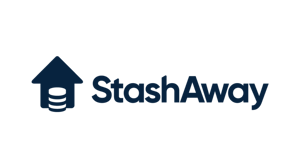 FSMOne Auto-Sweep
Almost like a 'wallet' for investors using the FSMOne platform to make trades, FSMOne AutoSweep serves as a storage space for idle money, sweeping your excess cash such as sales proceeds, bond maturities, dividends, coupons into the account. The latest net yield is 2.788% as of 28 February 2023.
The Auto-Sweep account is a discretionary portfolio managed by FSM that is diversified across cash, money market funds and short duration bond funds. This helps to preserve your capital and even allows your funds to earn higher returns while staying liquid.
Besides the Auto-Sweep account, FSM is an investment platform that provides investors with access to:
Global unit trusts and mutual funds
Local and global bonds
Stocks on the Singapore, Hong Kong and US market
Managed portfolio services
Insurance products
The funds in your Auto-Sweep account can be used to pay for the purchase of funds, stocks, bonds and ETFs without lag time.

MoneyOwl WiseSaver
MoneyOwl stands out in its own ways, though perhaps not quite as much in the cash management space. What MoneyOwl WiseSaver offers a quick and low minimum deposit amount from as low as S$10. The current rate is 3.94% p.a., based on a 5-day moving average as of 24 February 2022.
MoneyOwl has a social mission to help Singapore families make the best financial decisions possible. For a start, MoneyOwl lowers the bar for those new to investing.
While there are no advisory fees or platform fees, they do charge you a fund manager fee of 0.15%. Unlike the other four listed in this article, MoneyOwl also offers more than just savings and investment, providing five different services:
Investments (five different portfolios to choose from)
Insurance
Will writing
Financial planning
WiseIncome (for retirement income, to supplement a retiree's CPF LIFE payouts)
Check out our full review of MoneyOwl here.

Go one step further, invest the cash
Cash management accounts are exemplary for growing your savings. It also makes an easy, less daunting entry into the world of investing, particularly with robo-advisors.
A simple question to ask yourself: Do you really need this cash to be liquid? If you find yourself not relying on that cash in your cash management account (or even forgetting the account exists), perhaps you're missing out on the opportunity to invest these funds instead.
While their investment services could come with higher risk compared to their cash management accounts, remember that you have the option to select a portfolio that is tailored for your risk appetite and financial goals.
Read these next:
12 Best Fixed Deposit From Top Banks In Singapore To Lock In Your Savings
Best Short & Long Term Endowment Plans in Singapore (2023)
Best Robo Advisors To Auto-Pilot Your Investments In Singapore
Regular Savings Plan (RSP): What They Are And The Best Ones To Invest In
Best Brokerage Accounts To Start Your Investment Journey In Singapore