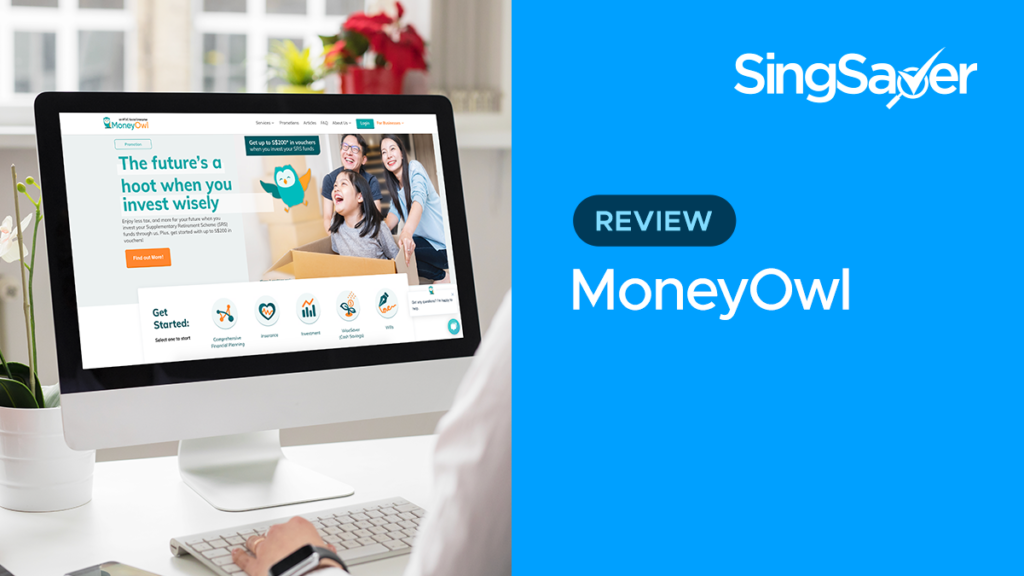 From investments to insurance, will writing and even a place to park your cash savings, MoneyOwl has it all. Read on to find out how this bionic financial advisor can help you with holistic financial planning.
What is MoneyOwl?
A joint venture between NTUC Enterprise and Providend, MoneyOwl is a bionic financial advisor that brings together technology and client advisors to offer comprehensive financial advisory services. Their services include: investments, insurance, online will writing and comprehensive financial planning.
Here's what you'll find in this review of MoneyOwl:
Overview of MoneyOwl
Product summary:
What you are investing in: Mutual funds
Minimum investment amount: $100 lump sum, or $50 monthly
Advisory fee: First $10,000 free and up to 0.60% p.a. for subsequent amounts
Mode of investment: Cash, SRS
Here are the pros and cons of using MoneyOwl for your investment needs.
| | |
| --- | --- |
| Pros of using MoneyOwl | Cons of using MoneyOwl |
| Start investing with as little as $50 per month, with free advisory for the first $10,000 | Only three funds from Dimensional Fund Advisors make up the portfolios |
| Enjoy an array of cost-effective benefits including free will writing and 50% commissions rebate | Low returns for cash savings in WiseSaver |
| Comprehensive financial planning that incorporates national schemes | Applications from certain nationalities or tax residencies may be excluded |
| A one-stop shop for all your financial needs | |
How does MoneyOwl work?
MoneyOwl offers four different services: investments, insurance, will writing and financial planning.
Investments
Investing with MoneyOwl is straightforward. There are just three funds that MoneyOwl invests in:
Dimensional Global Core Equity Fund
Dimensional Emerging Market Large Caps Core Equity Fund
Dimensional Global Short Fixed Income Fund
You can select from five different portfolios, depending on your investment goals and risk appetite:
Besides the asset allocation within the portfolio, factors that could affect your choice include the fees as well as the projected returns.
Your MoneyOwl investment portfolio will be rebalanced every quarter to ensure that your asset allocation is in line with your risk appetite. There is no market timing, strategic asset allocation based on market outlook, sector or stock-picking.
To get started, there is a minimum investment amount of just $100 if you're investing your money as a lump sum. If you plan to invest monthly, the investment amount is just $50 a month.
If you're looking to invest your Supplementary Retirement Scheme (SRS) funds, you can do so with MoneyOwl and enjoy up to $200 in eCapitaVouchers, depending on how much you invest.
WiseSaver (for cash savings)
With the low interest rates being offered by banks for your savings account, the number of platforms earning modest returns on your savings have dwindled. With as little as $10 a month, you can park your savings in MoneyOwl's WiseSaver account that offers around 0.4% p.a. with high liquidity and no lock-in period.
WiseSaver's underlying instrument is the Fullerton SGD Cash Fund, managed by Fullerton Fund Management.
While the returns aren't high, it could still be a good interim option for your idle cash while you decide on what to invest in. However, there is a fund-level fee of 0.15% p.a. charged by the fund manager, although there is no advisory fee or platform fee incurred.
Insurance
MoneyOwl's insurance platform allows you to find the insurance plan that suits your needs. This includes the following types of insurance plans:
You enjoy financial advice that is unbiased. MoneyOwl's client advisors are fully-salaried, which means that they do not take and are not incentivised by commissions. MoneyOwl's client advisers and client service managers are also available to assist you, such as in times when you require claims support.
To put the cherry on top, MoneyOwl gives their clients 50% insurance commissions rebate, helping you save more on your insurance expenses.
Will writing
While death could be a morbid topic to broach, it is still one that should be considered even when we have good health.
A will can help you ensure that your assets are distributed according to your wishes, preventing any disputes between your loved ones. If you have young children, you can appoint an executor and trustee to help you execute your will and manage your assets for your children. You can also appoint a guardian to take care of your children if they are below 21 years old.
MoneyOwl has made it easier for anyone to write their will in just five minutes, done completely online with their step-by-step instructions. The best part? You can do this for free! To write a will on MoneyOwl, you have to be at least 21 years old and of sound mind.
If you have to make changes to your will, you can update it anytime on MoneyOwl, free of charge. If you're wondering how much a will costs, MoneyOwl's will writing is valued at $160.50 per user but is currently free for a limited period of time.
Financial planning
CPF is an entirely different ballgame on its own. From the different account types (Ordinary Account, Special Account, MediSave Account and Retirement account), to the varying contribution rates and withdrawal ages, one can never know enough about CPF.
Knowing that such schemes like CPF and MediShield Life play a vital role in our financial planning, MoneyOwl's integrates these national schemes to curate a comprehensive financial plan that covers all the bases.
For $99, you will receive a comprehensive report on your financial plan that assesses your finances and highlights gaps in your coverage, whether you're on track to meeting your financial goals or not. This is done based on the information you provide to MoneyOwl, such as your income, expenses, assets, insurance and more.
You can consult MoneyOwl's client advisor to discuss this report, find out how you can plug the gaps and execute your financial plan, with specific product recommendations included.
However, there is a restriction to MoneyOwl's financial planning services. It's only available for those aged 18 to 54 years old.
Why should you choose MoneyOwl?
#1 Free investment advisory for your first $10,000
MoneyOwl's $0 investment advisory fee for the first $10,000 invested with them reduces any inertia new investors might have when it comes to investing their money. Coupled with a low minimum investment of just a $100 lump sum, or $50 per month, it leaves the greenhorns with few excuses to get started.
This $0 advisory fee is a promotional rate for cash investments from now till 31 December 2021, so don't sleep on it for too long!
#2 A social mission to help Singapore families make the best financial decisions possible
MoneyOwl offers a host of benefits with Singaporeans' interests at heart. This includes insurance advisory services that are not incentivised by commissions, no advisory fee charged on your first $10,000 in investments and will writing services that are free of charge. You even enjoy 50% of insurance commissions rebate and receive a comprehensive financial plan for just $99.
#3 Financial planning that integrates Singapore schemes
In Singapore, schemes such as our CPF and the SRS are pivotal in holistic financial planning, especially when it comes to our retirement. MoneyOwl's comprehensive financial planning reviews your current finances and crafts a plan to help you achieve your financial goals. This is done by incorporating national schemes, using their proprietary MoneyOwl CPF Analyser to get the lowdown on your CPF in order to help you project what your retirement payouts might look like.
#4 A one-stop shop for all your financial needs
Good financial planning goes beyond spending within your means and having enough savings for rainy days. It encompasses making investments to grow your wealth and hedge against inflation. Having adequate coverage and planning for your dependents, even if you're not around, are also aspects of financial planning not to be ignored. With MoneyOwl, you can do all of this on a single platform, with a dedicated client advisor to boot.
For whom is MoneyOwl best for?
MoneyOwl's investments are best for new investors looking for a platform with low fees and minimum investment amount. With just five portfolio types investing in three different funds from Dimensional Fund Advisors, your portfolio with MoneyOwl is far from complicated.
It's also a great tool for those that are looking for unbiased financial planning support or require help breaking down their CPF numbers. Lastly, MoneyOwl makes it easier (and cheaper) than ever to write a will that can help you ensure your hard earned assets will be distributed according to your wishes.
What charges or fees does MoneyOwl charge?
Investment: MoneyOwl's advisory fees, applicable to both cash and SRS investments, are based on total assets under management across all portfolios (excluding WiseSaver).
First $10,000: Free from now till 31 December 2021
Up to $100,000: 0.60% p..a
$100,000.01 and above: 0.50% p.a.
What does this fee include? A single, all-in fee for MoneyOwl's investment services, this fee covers portfolio creation, rebalancing costs, transaction fees and more. There are no additional sales charges, custodian or platform fees incurred.
How is this fee charged? MoneyOwl's investment advisory fees are deducted from the units in your portfolio on a quarterly basis.
Besides the advisory fees, you will also incur fund expense ratio of 0.28% – 0.32% p.a. that is payable to the fund manager, Dimensional Fund Advisors.
WiseSaver fees: No advisory fee or platform fee is charged, but there is a fund-level fee of 0.15% p.a. charged by the fund manager.
Insurance fees: Comparison tool is free to use. After deducting an admin charge of $26.75, MoneyOwl returns you 50% of the insurance commission fees, keeping the remainder as their service fee.
Will writing: Free
Financial planning: $99


MoneyOwl
Endowus
StashAway
AutoWealth
Underlying asset
Mutual funds
Mutual funds
ETFs
ETFs
Management/advisory fees (per annum)
First $10,000 free and up to 0.60% p.a. for subsequent amounts
0.60% for first $200,000
0.40% flat fee for any amount for CPF or SRS money
0.8% for the first $25,000
0.5% + USD$18 platform fees
Minimum investment amount
$100 lump sum or $50 monthly
$10,000
No minimum amount ($10,000 minimum required for Income portfolio)
$3,000
Cash, CPF or SRS?
Cash, SRS
Cash, CPF and SRS
Cash and SRS
Cash
What are the promotions available on MoneyOwl?
If you're keen on MoneyOwl's services, here are their current promotions:
Investment:
Enjoy advisory service on your first $10,000 for free
Get up to $200 in eCapitaVouchers when you invest your SRS funds
Wills: MoneyOwl's will writing is valued at $160.50 per user. For a limited period of time, write your will for free on MoneyOwl by joining their newsletter to receive a promo code.
Comprehensive financial planning: Introductory fee of $99 now (usual price $535)
Read these next:
Endowus Review: Investing Your Cash, CPF And SRS Money At Low Fees
Guide To Supplementary Retirement Scheme (SRS) And Tips To Maximise It
A Complete Guide To CPF In Singapore
Dollar-Cost-Averaging vs Lump Sum Investing In Singapore: Which Should You Choose?
Uniquely Singaporean Things We Do To Accumulate Wealth
---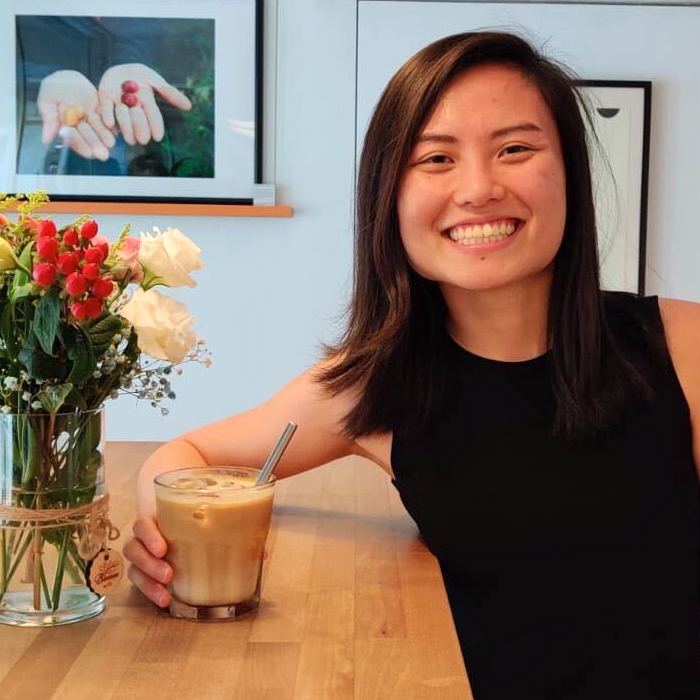 By Ching Sue Mae
A flat white, an adventure-filled travel and a good workout is her fuel. This Manchester United fan enjoys sharing knowledge on personal finance while chasing the dream of financial independence.
---