---
Singlife Car Insurance (Prestige) - most affordable overall, 10% NCD deduction, waiver of excess

Singlife Car Insurance stands out as the provider with the second-lowest premium for private car insurance among the seven.
This usually means a corresponding reduction in coverage and benefits, but we were surprised to find this wasn't the case.
What makes Singlife Car Insurance (Prestige) so attractive is the waiver of excess for windshield repairs (normally S$100) and for young and inexperienced drivers (S$2,500 to S$3,000) - this already provides instant potential savings in case of an accident.
Additionally, whereas other insurers deduct up to 30% of your NCD for 'at-fault' claims, Singlife deducts just 10%. Don't underestimate the effect of this difference - by imposing a less harsh deduction, you not only save money, but will also find it easier to get back to the maximum 50% discount.
Another notable advantage is the 24-month eligibility period for getting a brand-new replacement for your car. Other insurers limit this to just 12 months.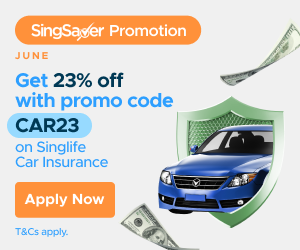 SingSaver Exclusive Promotion: Get 23% off premiums when you use the promo code CAR23 (for new businesses only). Valid till 13 June 2023. T&Cs apply.
---
Etiqa Private Car Insurance (Comprehensive) - has adjustable excess for further savings

The auto insurance plan with the third-lowest premium on our list is Etiqa Private Car Insurance (Comprehensive).
What makes this plan attractive is that you can choose your own level of excess for any 'at fault' claims. Choosing a higher excess will lower your premiums, helping you save more money.
However, if you do get into an accident and are found to be at fault, you'll need to cough up the higher excess. Hence, be sure to hedge your risk by choosing an excess level you can comfortably afford.
Further savings offered by this plan comes in the form of the vulnerable driver excess, which is set at S$2,000 (compared to S$2,500 or more for other insurers).
While this lower excess presents potential savings, do note that the definition is broader than most - it also includes elderly drivers, in addition to the conventional young and inexperienced classifications.

If you don't drive regularly, you could consider Etiqa's Drive Less Save More add-on as it could potentially help you save up to 30% in cash rebates yearly. To enjoy these rebates, simply upload a photo of your odometer and vehicle number, and upload them to Tiq by Etiqa app. However, do note that this add-on is only valid for new businesses.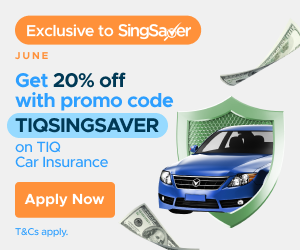 SingSaver Exclusive Offer: Use promo code TIQSINGSAVER to get 20% off your TIQ Car Insurance policy. Valid till 18 June 2023. T&Cs apply.
---
NTUC Drivo (Premium) - affordable and comprehensive plan with free NCD protection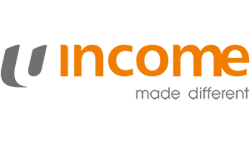 NTUC Drivo is among the most popular auto insurance plans among Singaporeans, thanks to its combination of comprehensive coverage, competitive benefits and affordable premiums.
What you'll get is a well-rounded plan which should cover most of your needs, at low- to mid-range premiums.
Sticking with NTUC will also net you some more savings down the road. If you maintain at least two consecutive years of 50% NCD, you'll automatically be entitled to free NCD protector on your next renewal.
This means you will no longer need to pay for the NCD protector rider, helping you pare down your premiums even more.
As a bonus, policyholders also gain the services of the vaunted Orange Force, NTUC's own in-house fleet of highway emergency assistance specialists.
No matter how hardened a driver you are, having the ability to call for on-site help should you get into an accident is surely a comforting prospect.
---
MSIG (MotorMax Plus) - high personal accident, loan protection coverage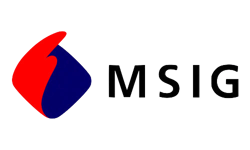 MSIG MotorMax Plus isn't the cheapest auto insurance plan, ranking fifth on our list.
However, it's not very much more expensive than its peers, but offers amongst the highest benefits for personal accident, loan protection and damages.
The policyholder will gain S$100,000 coverage for personal accidents, while any authorised drivers and passengers are covered for S$50,000.
There is also a loan protection benefit of up to S$100,000, which is useful for paying off any remaining car loans should you become unable to do so.
And if your insured vehicle is less than 12 months old, you are also entitled to a new-for-old replacement of up to S$100,000 in case of extensive car damage.
Having these benefits can allow you to cover crucial gaps in your finances.
SingSaver Exclusive Promotion: Receive up to S$70 via PayNow and up to $$150 petrol vouchers when you apply now. Valid till 31 July 2023. T&Cs apply.
MSIG MotorMax: Receive S$50 via PayNow + $100 petrol vouchers
MSIG MotorMax Plus: Receive S$70 via PayNow + $150 petrol vouchers
---
HLAS Car Insurance (Comprehensive) - adjustable premiums, flexible workshop choice

Unlike most other car insurance plans, HLAS Car Insurance doesn't try to lock you into using only authorised workshops for repairs and maintenance.
Instead, you have complete freedom to choose any workshop you want, but you can get a 50% discount on your applicable excess, should you choose an authorised workshop.
Combine this with the freedom to set the excess you want for claims, and you have a car insurance policy that can help you save money when it matters.
You can save on your premiums by setting a higher excess. Then, when the need arises, send your car for repairs at an authorised workshop to pay only half of your excess. That's a win-win for you.
---
FWD Car Insurance (Comprehensive) - high legal costs benefits, high one-time payout for surviving children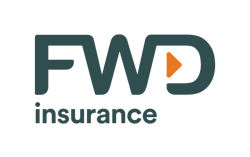 FWD emerged as the most costly auto insurance plan in our ranking, but that doesn't mean it's not worthy of your money.
First off, it's important to note that premiums for this plan is only S$164 more expensive than the next closest competitor - which works out to barely S$14 per month.
Crucially, the plan provides coverage for all the essentials, with competitive benefit levels that can comfortably match up to its peers.
And it even outshines them at times. Take for example the high legal cost coverage of up to S$3,000 in case of third-party claims - this is the second highest for the benefit on the list.
Also, FWD offers a one-time payout of S$250,000 for surviving children if both parents die or are permanently disabled in a car accident. No other plan on our list offers a similar benefit.
Under FWD's Executive or Prestige plan, there is a benefit to provide a courtesy car if any of the following events occur: If your car is damaged beyond repair or permanently lost (courtesy car provided for up to three months), and if your car is damaged in an accident (courtesy car provided until the repair is complete).

FWD Car Insurance Promo: Get the Best Price with SingSaver's Exclusive Discount! Use the promo code SSCAR to get a 20% discount + 5% off your premiums when you apply for a Comprehensive FWD Car Insurance policy! Valid till 30 June 2023. T&Cs apply.
---
Protected up to specified limits by SDIC.
Note: This is only product information provided. You may wish to seek advice from a qualified adviser before buying the product. If you choose not to seek advice from a qualified adviser, you should consider whether the product is suitable for you. Buying an insurance product that is not suitable for you may impact your ability to finance your car ownership needs.
If you decide that the policy is not suitable after purchasing the policy, you may terminate the policy in accordance with the free-look provision, if any, and the insurer may recover from you any expense incurred by the insurer in underwriting the policy.
---
---
Read these next:
3 Most Value-For-Money Cars You Can Get In Singapore
5 Things to Consider Before Buying Car Insurance in Singapore
No Claims Discount (NCD) Protector: Should You Buy Yourself This Car Insurance Rider?
11 Fun (and Lesser-Known) Facts About Car Insurance For You Car Owners
7 Best Car Insurance Plans in Singapore