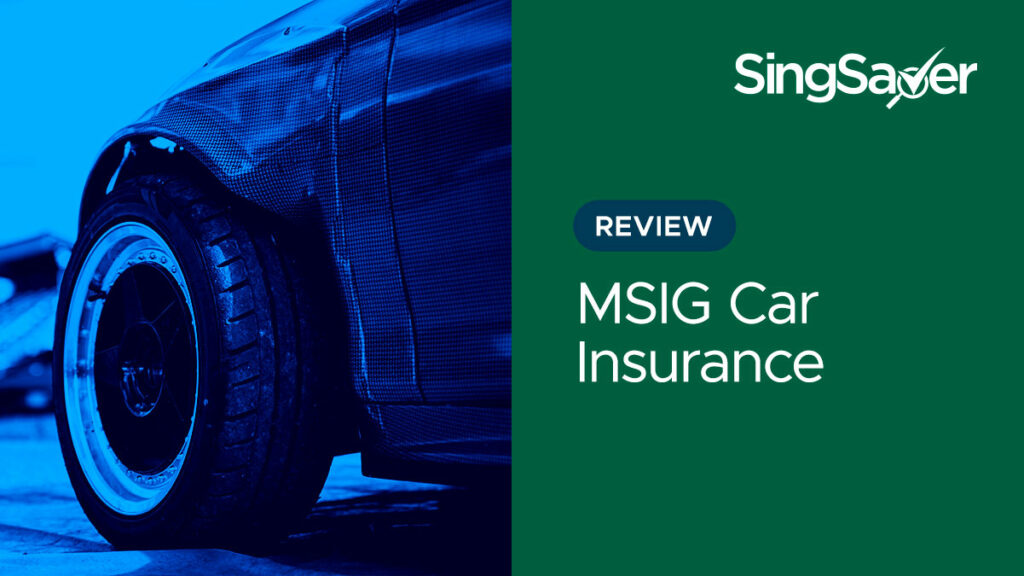 This no-frills, low-budget auto insurance plan may not have the most extensive range of benefits, but generous claims limits and low excess let it get the job done.
If you're in the market for a low-cost auto insurance that doesn't skimp on benefits that matter, you should definitely give MSIG MotorMax Car Insurance a look.
The policy keeps its premiums low (lower than many, in fact) by offering a stripped down auto insurance policy that offers coverage only for the important stuff.
And what it covers, it does so admirably, with high claims limits on third-party death, injury and property damage, as well as personal accident and hospital expenses.
The affordable premiums, coupled with low excess on windshield claims and car repairs, make MSIG MotorMax Car Insurance a worthy option for those seeking a low-cost, no-frills auto insurance policy that gets the job done.
In this guide, we'll take a closer look at how MSIG MotorMax Car Insurance works.
Pros and cons of MSIG MotorMax Car Insurance
| | |
| --- | --- |
| Pros | Cons |
| Easily affordable with low premiums | Only two tiers available |
| Good level of coverage in crucial areas | Narrower range of benefits than other insurers |
| Low excess rates for windshield damage and own-damage | Must be at least 27 years old to apply |
| Includes personal accident, medical expenses cover | |
Key features of MSIG MotorMax Car Insurance
#1: Offers one of the lowest premiums in the market
As far as auto insurance goes, MSIG MotorMax offers one of the lowest premiums around. Part of the reason they're able to do so is by restricting the minimum age of their drivers to 27 and above, which reduces the overall risk shared by the pool of policyholders.
As a result, MSIG MotorMax Car Insurance should be on the radar for drivers who are looking to lower their car insurance premiums.
#2: Depth, not breadth in benefits offered
MSIG MotorMax Car Insurance doesn't include as wide a range of benefits as some other auto insurers (for example, there's no cover for personal belongings stored in the car, nor for car modifications).
What it does, instead, is to focus on fewer but arguably more crucial benefits, making sure that whatever coverage you do receive will be sufficient to meet your needs.
That is why the policy can offer unlimited benefits for death or bodily injuries, and S$5 million for damage to property belonging to third parties.
#3: Low excess for windshield damage and own-damage
Another notable feature of MSIG MotorMax Car Insurance is the pleasantly low excess for claims on windshield replacements and car repairs.
You only have to pay S$100 for windshield works, while car repairs and replacements arising from damage or loss will only incur a S$500 excess.
#4: Personal accident and medical expenses cover included
Both MotorMax and Motormax Plus plans include personal accident cover (S$20,000 and S$100,000 respectively), so if this area of coverage is important for you, know that you'll have some degree of protection even if you go with the lower tier plans.
Also included is a medical expense benefit of up to S$1,000 each, which is handy for minor injuries and post-incident check-ups.
Important exclusions to note
Take note of these exclusions if you're considering signing up for MSIG MotorMax Car Insurance. For the full list of exclusions and other important information, read the policy wordings here and here.
MSIG is not liable to pay for:
damage to tires, unless damage is caused to other parts of the insured vehicle in the same accident
damage to property belonging to, in the custody or control, or held in trust by the insured, insured authorised drivers, or members of the family (in other words, don't crash your car in Mom's garden and expect your insurance to pay for the repairs!)
loss, damage, liability or expense arising from the use of the insured vehicle while under the influence of alcohol or drugs
any claims arising from the use of illegal or unapproved modifications to the insured vehicle
For whom is MSIG MotorMax Car Insurance best suited?
MSIG MotorMax Car Insurance is easily one of the more affordable auto-insurance policies on the market. Despite that, the plan does not skimp on benefits, with the MotorMax Plus tier especially offering some robust protection.
As such, MSIG MotorMax Car Insurance is a shoo-in for those seeking good benefits at a low premium.
However, there's a stiff excess charge on aged 27 or below, so those who have a habit of sharing the wheel with younger drivers may be better off with a different policy.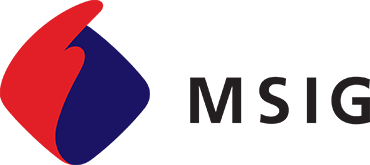 Plan tiers, premiums and latest promotions
What plan tiers are available for MSIG MotorMax Car Insurance?
The following table contains a summary of MSIG MotorMax Car Insurance plan tiers. There are two tiers available: MotorMax, which offers a basic suite of protection, and MotorMax Plus, which provides beefier protection.
For the full plan details, please refer to the product brochure.
| | | |
| --- | --- | --- |
| | MotorMax | MotorMax Plus |
| Own damage, accidental damage or loss to your car (including floods and fallen trees) | Covered | Covered |
| Choice of workshop for accident repairs | MSIG authorised workshops only | Any workshop |
| Towing service | Up to S$500 | Up to S$500 |
| Liability for death or bodily injury to any party | Unlimited | Unlimited |
| Liability for damage to third-party property | Up to S$5 million | Up to S$5 million |
| Windscreen cover | Unlimited | Unlimited |
| Medical expenses for you and passengers | Up to S$1,000 each | Up to S$1,000 each |
| Personal accident benefit to the insured | S$20,000 | S$100,000 |
| Personal accident benefit to the authorised driver and/or passengers | S$10,000 | S$50,000 |
| New-for-old replacement | Nil | Up to S$100,000 |
| Loan protection | Nil | Up to S$100,000 |
| Excess | Windscreen: S$100Own-damage: S$500Additional S$3,000 if driver is 27 years old or below at time of incident | Windscreen: S$100Own-damage: S$500Additional S$3,000 if driver is 27 years old or below at time of incident |
How much does MSIG MotorMax Car Insurance cost?
MSIG MotorMax Car Insurance doesn't cover policyholders under 27 years old, so that's the age we set for our imaginary driver (male, single, driving a Honda Airwave 1.5A) when getting an online quote.
Here are the yearly premiums for both plans. Prices are inclusive of GST.
| | | |
| --- | --- | --- |
| Premiums | Motormax | Motormax Plus |
| Yearly | S$1,219.82 | S$1,402.80 |
| Monthly cost | S$101.65 | S$116.90 |
The premiums are surprisingly low, especially for MotorMax Plus, considering the generous benefits offered by both plans.
Usually, low premiums come with high excess, but that's not the case here. The excess for windshield claims is just S$100, and for own-damage, S$500 per claim.
However, do be aware that if the driver at the time of incident is 27 years or below, there is a hefty excess of S$3,000 per incident.
What promotions are there for MSIG MotorMax Car Insurance?
If you're thinking of signing up for this plan, don't forget to make use of the following promotion.
Available promotions: Receive up to S$58 via PayNow and up to S$150 in e-vouchers when you purchase an MSIG car insurance policy through SingSaver (for new MSIG Car Insurance customers only). Valid till 30 Jan 2022. T&Cs apply.
For all purchases made during 24 Jan to 28 Feb 2022, stand a chance to participate in the CNY Festive Campaign by MSIG. T&Cs apply.
How to claim?
If you need to make a claim against your policy, follow these steps.
Call the MSIG Hotline at 6827 7660
Collect as much information as possible (photos, contact information, etc)
File a police report regarding the accident
Bring your damaged vehicle to any of MSIG's authorised workshops within 24 hours or by the next working day. Failure to do so may jeopardise your No-claims Discount.
Note: The content of this article is presented for information purposes only. Always speak to a certified financial adviser or qualified person before buying the product. If you choose not to seek advice from a qualified adviser, you should consider whether the product is suitable for you. Buying an insurance product that is not suitable for you may impact your ability to finance your future needs.
If you decide that the policy is not suitable after purchasing the policy, you may terminate the policy in accordance with the free-look provision, if any, and the insurer may recover from you any expense incurred by the insurer in underwriting the policy.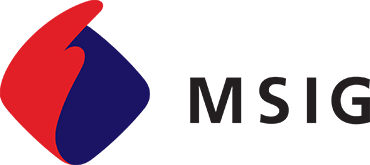 Read these next:
11 Fun (and Lesser-Known) Facts About Car Insurance For Car Owners
Car Insurance 2019: What You Need To Know And How These 5 Factors Determine Your Car Insurance Premium
How Much Does It Truly Cost To Maintain A Car In Singapore?
A Guide To Owning A Tesla Car In Singapore
5 Best Used Car Models and Brands to Buy in 2021
---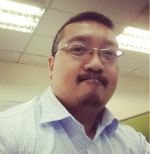 By Alevin Chan
An ex-Financial Planner with a curiosity about what makes people tick, Alevin's mission is to help readers understand the psychology of money. He's also on an ongoing quest to optimise happiness and enjoyment in his life.
---