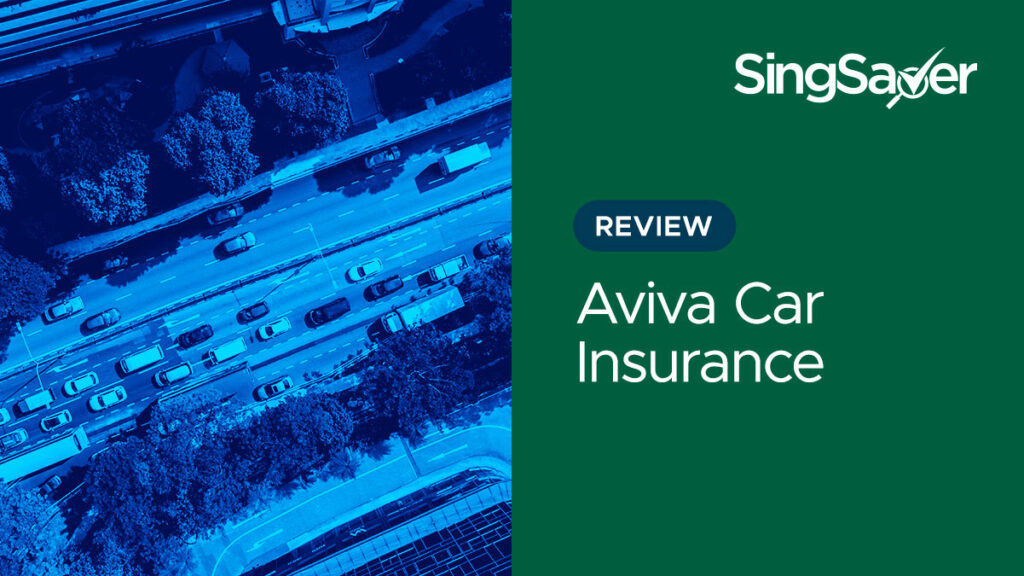 Singlife Car Insurance has some great benefits, including low NCD penalty, high personal accident cover, free workshop choice and even waiver of excess, but most of them are only available in the highest-tier plan.
As far as car insurance plans go, rarely do we see such a high degree of variance between plan tiers. Singlife Car Insurance is designed in such a way that although three different tiers are offered, most of the attention will likely be on the highest tier, Prestige.
But that's not to say that the lower two tiers are not good – indeed, all three tiers do a good job of covering all the important bits, and are functional, solid choices for basic coverage.
However, the boosted benefits available only at the highest tier makes a strong argument for spending more on your car insurance plan, especially since Singlife has kept the difference in premiums quite friendly and manageable.
Should you resist the temptations and try to make do with the Lite and Standard tiers, or give in and commit to the Prestige tier?
To help you find out, here's what we'll cover in this post.
Pros and cons of Singlife Car Insurance
| | |
| --- | --- |
| Pros | Cons |
| Comes in three tiers for greater choice | Highest-tier plan hogs all the best benefits |
| Competitively priced plan that covers common needs | Some useful benefits gated behind paid add-on options |
| Low NCD penalty of 10% | |
| Unlimited cover for manufacturer-installed audio equipment and car accessories | |
Key features of Singlife Car Insurance
#1: Reasonably priced plan with value that increases as you go up the tiers
The key thing to note about Singlife Car Insurance is that the higher up the tiers you go, the better value you'll find. While not a shocking revelation by any means, this is more pronounced here than elsewhere.
For instance, the highest tier, Prestige, entitles you to a brand new car replacement for vehicles less than two years old, whereas the two lower tiers – Lite and Standard – restrict this to just 12 months or younger. Another significant benefit is the complete waiver of young or inexperienced driver excess for Prestige policyholders, which costs S$2,500 otherwise.
Singlife takes care to balance out this heavy skewing of benefits by tempering the premiums for Prestige, making it an easier sell for those who are tempted, but wary of high premiums.
#2: Low NCD penalty of 10%
One notable advantage of Singlife Car Insurance is the comparatively lenient NCD penalty of just 10%. In comparison, other insurers impose up to 30% penalty.
As having a valid NCD helps reduce the amount of your premiums, you'll want to keep your NCD as high as possible. With Singlife, the financial fallout of getting into an accident won't be quite as harsh.
#3: Unlimited cover for manufacturer-fitted audio equipment and accessories
Another advantage offered by Singlife Car Insurance is the unlimited cover for your audio equipment and accessories – provided that they are fitted by the manufacturer as part of your vehicle's original configuration.
Other insurers impose a claims limit, which may not be sufficient to cover the cost of replacing higher-end radios, speakers and other accessories.
But that's not the case with Singlife, so go ahead and spring for the fancy upgrades offered by your dealer if you're planning on getting this plan.
Important exclusions to note
Take note of these exclusions if you're considering signing up for Singlife Car Insurance. For the full list of exclusions and other important information, read the policy booklet here.
Singlife is not liable to pay for:
Mechanical, electrical or electronic failure, computer and equipment malfunction
Loss or damage arising from theft with the ignition keys of your car left in or on your car
Loss or damage arising from theft by deception
Any accident recovery services not authorised by us
Loss, damage, injury or death while your car is being used on aircraft runways, parking areas, ground equipment parking areas or passenger terminals
Loss or damage while your car is being used by someone not covered under your policy
Physiotherapy expenses for injuries arising from use of your car
For whom is Singlife Car Insurance best suited?
Drivers who prefer not having to deal with hefty excess and claims limits will likely find Singlife Car Insurance to be an attractive option, but only as long as they're willing to pay for the highest-tier Prestige plan.
Additionally, some drivers may want to benefit from the low NCD penalty of 10%, which provides the best outcome should you inadvertently cause an accident. Do note that this is not applicable for policyholders on the Lite plan.
Plan tiers, premiums and latest promotions
What plan tiers are available for Singlife Car Insurance?
The following table contains a summary of Singlife Car Insurance. There are three tiers for you to choose from.
For the full plan details, please refer to the policy documents.
| | | | |
| --- | --- | --- | --- |
| Item | Lite | Standard | Prestige |
| Workshop | Authorised only | Any, with double excess | Any |
| Accidental loss, fire or theft | Up to market value at time of damage | Up to market value at time of damage | Up to market value at time of damage |
| New car replacement (if repair costs exceed 70%) | Eligible for cars 12 months old or less | Eligible for cars 12 months old or less | Eligible for cars 24 months old or less |
| Manufacturer-fitted car accessories and audio equipment | Unlimited | Unlimited | Unlimited |
| Windscreen (authorised workshop) | 1 claim per policy year with S$100 excess | Unlimited, with S$100 excess | Unlimited, with no excess |
| Windscreen (non-authorised workshop) | No cover | Up to S$600 | Unlimited |
| Liability for death or bodily injury to any party | Unlimited | Unlimited | Unlimited |
| Liability for damage to third-party property | Up to S$5 million | Up to S$5 million | Up to S$5 million |
| Child seat cover | Up to S$250 | Up to S$250 | Up to S$250 |
| Medical expenses for you and passengers | S$500 | S$2,500 | S$5,000 |
| Personal accident benefits | No cover | Up to S$50,000 | Up to S$100,000 |
How much does Singlife Car Insurance cost?
| | | | |
| --- | --- | --- | --- |
| Premiums | Lite | Standard | Prestige |
| Yearly | S$1,009.16 | S$1,187.24 | S$1,662.15 |
| Excess for young or inexperienced driver | S$2,500 | S$2,500 | S$0 |
The above premiums were generated for a single, male driver, 44 years old.
As you can see, there is not much difference between Lite and Standard tiers, whereas there is quite a big jump for Prestige.
This is primarily due to the vastly enhanced benefits for the most expensive plan, such as the waiver of excess for young or inexperienced drivers. This is a pattern you'll notice repeated in the other benefits as well.
Still, the Prestige plan is asking for only an additional S$600 (or S$50 per month – well, for the driving profile we entered anyway) for all those extra benefits, which may well be worth it.
On the other hand, paying nearly S$200 more for the Standard tier doesn't really buy you very much more benefits over the Lite plan. Hence, in this case, the Goldilocks choice may not be the default for most drivers.
What promotions are there for Singlife Car Insurance?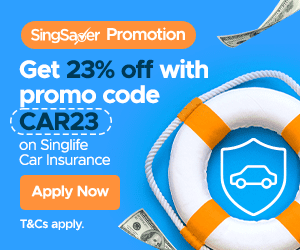 Singlife with Aviva Car Insurance Promotion: Get 23% off premiums when you use promo code CAR23. Valid for new businesses only and till 30 September 2022. T&Cs apply.
How to claim?
If you need to make a claim against your policy, follow these steps.
Call the Singlife 24-hour emergency assistance hotline at 6333 2222 for assistance.
If anyone is injured, call the police.
Collect as much information as possible (photos, contact information, etc).
If your car cannot be operated, wait for Singlife to send a towing service.
Singlife will help you complete your accident reporting. Alternatively, you may also file a claim at any of Singlife's authorised workshops. Remember to do so within 24 hours of the report.
Note: The content of this article is presented for information purposes only. Always speak to a certified financial adviser or qualified person before buying the product. If you choose not to seek advice from a qualified adviser, you should consider whether the product is suitable for you. Buying an insurance product that is not suitable for you may impact your ability to finance your future needs.
If you decide that the policy is not suitable after purchasing the policy, you may terminate the policy in accordance with the free-look provision, if any, and the insurer may recover from you any expense incurred by the insurer in underwriting the policy.
Read these next:
11 Fun (and Lesser-Known) Facts About Car Insurance For You Car Owners
Car Insurance 2019: What You Need To Know And How These 5 Factors Determine Your Car Insurance Premium
5 Things to Consider Before Buying Car Insurance in Singapore
8 Best Car Insurance Plans in Singapore (October 2021)
Buying Car Insurance For Your Electric Vehicle (EV): 5 Things To Note
---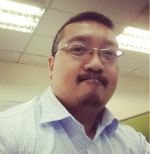 By Alevin Chan
An ex-Financial Planner with a curiosity about what makes people tick, Alevin's mission is to help readers understand the psychology of money. He's also on an ongoing quest to optimise happiness and enjoyment in his life.
---